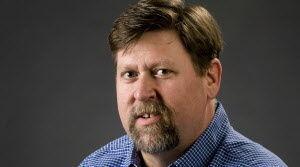 The "For Sale" sign that sprouted last summer outside Crystal Towers is gone. It has been for some time now.
At least 6 x 4 feet, the sign was large. Comically so. It's unlikely that it would inspire some random passerby to think: An aging, ugly public-housing complex … exactly what I was looking for!
Still, it was worth a try. Perhaps the "For Sale" sign portended something else entirely.
Crystal Towers is crumbling and, residents say, bug-infested. Frequent single-serving drug deals can be a problem. Fixing the physical issues in the 11-story, 200-unit tower likely will cost upwards of $7 million.
And despite all that, an interested — and interesting — potential buyer has emerged. The recent trend of selling off aging and costly-to-maintain public buildings continues. It's a fire sale but with much bigger stakes.
Everything must go! No reasonable offer refused!
Priced to sell
The garage sale kicked off in earnest in early 2012 when city officials announced plans to aggressively pursue negotiations with Wake Forest University and Winston-Salem State to buy Joel Coliseum and Bowman Gray Stadium.
Winston-Salem was losing wads of cash operating both. Combined operating costs for both buildings exceeded revenue by some $850,000. Every year. Plus, the city was coughing up an extra $1.5 million on debt payments. Every year.
And those numbers didn't take into account the cost of maintenance and repairs — as much as $9.1 million on the Joel alone. The city spent $4 million fixing environmental issues at Bowman Gray, too.
We know how that turned out. The city found a willing (and able) partner in Wake Forest, a private school with deep pockets and a willing but less able partner in WSSU, a public institution whose ambitions are mostly subject to legislative approval.
The city sold the Joel to Wake Forest in 2013 for $8 million. The sale of Bowman Gray Stadium — asking price $7.1 million — never went anywhere. But it wasn't for a lack of trying.
Not that it should come as a surprise, but members of the Winston-Salem City Council voted not too long ago to approve $28-million in capital spending. Renovations to Bowman Gray will cost $9 million, just less than a third of the total.
You can't buy a house and not expect to replace the roof or update the kitchen.
(Weird, but that same bond package — not subject to voter approval, unless you count voting against members of Council next time around — includes spending $1.75 million to buy a bankruptcy court near the construction of Business 40. So it can be torn down, most likely.)
All of which brings us to the (potential) sale of Crystal Towers.
It was built in 1970 and looks like it would have fit right into the old Soviet Union. Its architectural style has been described as modernist, though it could be argued that it fits into the aptly named "brutalist" style, an offshoot of modernism popular in the '70s. Hey, leisure suits were in-style then, too.
Complaints from residents about drug dealing, bed bugs and other such menaces are common.
"We are at the point where if we don't stop the bleeding, we could not only lose Crystal Towers but other developments," said Larry Woods, the chief executive of the Housing Authority of Winston-Salem, not long after the "For Sale" sign went up.
But who in their right mind would want it?
A massive difference
A real-estate development company called the Arden Group, LLC apparently does. It's led by local businessman Stuart Parks, more widely known as part of the Parks Chevrolet family.
Arden Group is a proven entity. It has built successfully in Kernersville, Pfafftown, Lewisville and northern Davidson County. Parks also owns the company that owns the downtown building that houses the Winston-Salem Journal.
There is a massive –and obvious — difference between any potential sale of Crystal Towers and discussions about the (real) sale of the Joel and (the attempted) sale of Bowman Gray.
Neither of those involved people's homes. Conditions in Crystal Tower may not be ideal, but it is home to some of the city's poorest and most vulnerable citizens.
The federal government, through the department of Housing and Urban Development, must approve any sale and every last resident must be accounted for. "I know one thing about housing: They can't get rid of us unless we have someplace to go," resident Fally Morris recently told a reporter.
Mayor Allen Joines has written letters opposing the sale of Crystal Towers due to fears that affordable downtown housing will be lost.
The battle has been joined. Steely eyed fiscal reality, in the form of rising maintenance and renovation costs, is crashing into a fraying social safety net along with bare-knuckled, free-market capitalism.
Something has to give. The ongoing yard sale of public buildings continues. Only this time, there's more than just dollars at stake.