Four people, two men and two women, stood Sunday morning in front of a wooden staircase leading to a second-floor apartment where the blinds were tightly drawn. They spoke quietly amongst themselves.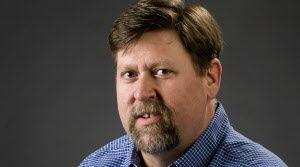 He had been watching TV, his parents and sister nearby, when a random bullet fired during a drive-by shooting, struck him. He was only 5.
What else would anyone in the Cole Village Apartments be discussing? The weather? The World Cup?
The younger of the two women walked a few steps toward her apartment just below the one where the boy had been shot. She pointed to fresh bullet holes in the wall by a window. Bicycles and toys were nearby.
She spoke rapidly, and it was difficult to follow with remedial high-school Spanish. "Los ninos" — the children — was clear.
How have people reacted? The way you'd expect.
"With fear," she said. "I live here with my children. I want to move."
Gunfire not unusual
The sound of gunfire isn't unusual in the neighborhood. Nor is the fact that bullets sometimes find their targets.
The official version of events, provided by the Winston-Salem Police Department in two separate bites overnight and first thing Sunday morning, was predictably sparse with the "where," "when" and "how" answered.
The "why" remains to be seen.
At approximately 5:20 p.m. on July 6, 2019, authorities with the Winston-Salem Police Department responded to 2941 Cole Ridge (Court) Apt. E on a report of a shooting involving a 5-year-old. Upon arrival, officers found the child suffering from an apparent gunshot to the head.
A silver sedan with several young men inside rolled through the complex spraying gunfire at the building. The boy was hit, his parents and his 3-year-old sister were also inside the apartment.
Detectives found the car across town on Old Vineyard Road and recovered a .38-caliber pistol. Three young men were arrested, 17-year-old Oscar Mendez-Rodriguez and two juveniles, 14 and 15.
Beyond that, residents of the Cole Village Apartments were left sorting a toxic mixture of hearsay, fear, conjecture and anger.
"Just rumors," said a young woman named Beatriz, equally comfortable speaking English as Spanish. "We know a boy was killed and three people were arrested. Not much."
As she spoke, her young son played with a toy car and walked down the sidewalk in halting, recently learned steps.
Beatriz said she doesn't let him go more than a handful of steps away and just shrugged when asked if she would worry more or change her routine given the drive-by. She's still more worried about speeding cars than bullets.
"I mean, I've heard gunshots before. Just not in the apartments so close."
A leading cause
of death
Around the corner, at the building numbered 2941, the four people conversing out front were joined after a few minutes by another man coming down the stairs, a slender man tightly holding a well-used Bible.
Some in the group had been present during and immediately after the shooting but were wary of strangers asking questions and hesitant to speak freely. Bertrand Gutiérrez, a friend and former colleague who grew up speaking Spanish, bridged the language barrier and helped convince them to speak under condition of anonymity.
Of course we're scared. There are gangs involved, they said.
One story making the rounds had it that the shooters were hiding their faces behind masks with the American flag printed on them. Another story had it that the gunfire was part of a gang initiation.
Residents described the car speeding through the complex and the sound of the shots. They pointed to a string of damage caused by bullets sprayed across the first and second stories, including a freshly cut section where police dug out a slug from the wood.
The most stunning part was that the residents and witnesses are used to hearing gunfire and not particularly surprised that a little boy had been shot. Frightened, aggrieved and angry, yes.
Death by gunshot is the second-leading cause of death for children in the United States. Gunfire deaths are surpassed only by motor-vehicle crashes.
According to the Brady Center to Prevent Gun Violence, more than 1,400 children and teenagers up to age 17 die every year from gunfire. More than half are murdered. Suicide and unintentional deaths — accidents — account for the rest.
That breaks down to 21 children and teenagers who get shot every single day in this country — four of those are fatal. Every single day.
That's heartbreaking, frightening and enraging. But by now, we — like the residents of the Cole Village Apartments — shouldn't be surprised by that.
A 5-year-old boy, an innocent, is dead. But he's just one of many, and it happens every damn day.