A lot of ink got spilled over the weekend as people — voters, donors, potential candidates and paid professionals who send them invoices — tried to make sense of the latest Congressional district maps spit out by the General Assembly.
Map splits Winston-Salem, Forsyth …. Remap splitting Forsyth gets OK … New map, new politics: Navigating N.C.'s new congressional waters may mean revised tack
At the heart of it, for Winston-Salem and Kernersville, is that the Camel City and most of K Vegas got lumped in with Greensboro and Guilford County in a new 6th District.
Because the maps face (another) round of court challenges, it's all about as clear as mud.
Still, one thing leaps off the page. As the maps are currently configured, Democrats would stand a strong chance of picking up that 6th District seat.
And if the maps stand, one name shoots right to the top of any list of potential Democratic candidates: Mayor Allen Joines.
"You're not the first (to ask), no," Joines said Monday morning. "Several people did over the weekend."
Games and play money
For now, looking at Congressional maps is all parlor games and Monopoly money.
But eventually, we'll have actual, court-approved maps to divine. And with them, a conga line of candidates both serious and seriously deluded will follow.
This whole re-redistricting process resulted basically because the Republicans in Raleigh were too clever for their own good when they drew the districts.
After surgically apportioning 10 of the state's 13 congressional districts to favor GOP candidates, one of the chief mapmakers practically crowed about it. "I propose that we draw the maps to give a partisan advantage to 10 Republicans and three Democrats because I do not believe it is possible to draw a map with 11 Republicans and two Democrats," said state Rep. David Lewis, R-Harnett.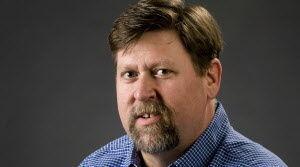 Is it any wonder then that the state's highest court found the maps to be excessively gerrymandered for purely partisan purposes?
Anyhow, here we are trying to make sense of a new set of maps that may or may not be in use for the primary election in March.
And what we can tell from these newest maps is that the 10-3 split favoring the GOP will likely end up closer to an 8-5 Republican advantage.
Winston-Salem, as has been noted, would wind up in that 6th District, an urban-suburban mix that looks to favor a Democrat. The rest of Forsyth — Clemmons, Lewisville and points north — would land in a new 10th District, a curious L-shaped beast that stretches from Lincoln County to Caswell.
With a relatively short window to recruit (and finance) strong candidates, area Democrats would naturally look for someone with strong name recognition, a history of winning elections and a proven track record of being able to raise a lot of money.
Here in the Triad, who fits that profile better than Allen Joines?
Not the first time
First, last and in the middle, the mayor is highly unlikely to run. He said so himself Monday.
"I'm very content. I'm running for re-election as mayor," Joines said. "We still have a lot to do here; I'm very excited about our anti-poverty initiative."
Joines has starred in this very sort of "Run, Allen, Run" dramedy before. He gave serious consideration to challenging U.S. Rep. Virginia Foxx in the 5th District in 2006 before politely declining.
As a gun-owning, pro-business Democratic mayor of the largest city in the district — with roots in Wilkes County to boot — candidate Joines would have been formidable.
But the numbers just weren't there. A $12,000 study, complete with focus groups and polling, showed that the race would have cost a minimum of $1.5 million.
"Why spend a million bucks just to lose?" Joines asked Monday.
Still, in a more favorable congressional map like the latest 6th District, Joines would be an instant front-runner.
His campaign finance documents, on file at the Forsyth Board of Elections, show why. His 20-page, mid-year 2019 report indicates that he's got more than $65,000 socked away to run his mayoral re-election campaign against air.
Nearly $42,000 rolled in between Jan. 1 and June. Checks for $1,000 and $2,000 rolled in during one particularly lucrative stretch in May, stroked by a Who's Who of the city including corporate executives, retired bank CEOs, the presidents of Wake Forest Baptist Medical Center and Wake Forest University and partners in big-name law firms.
More will be coming, too. The maximum contribution is $5,400 per election — the primary and general are separate.
The mayor of Winston-Salem is a smart, accomplished guy with a reservoir of good will. Plus, he's a good sport about these speculative, early political parlor games.
If he were to change his mind, Joines would be well-positioned — and well-financed.
"True. All doors are open, but the chances are very slim," Joines said.