U.S. District Judge Catherine Eagles didn't mince words when she ordered Angela Beck freed from prison.
Officials at the Federal Correctional Institute in Aliceville, Ala., had provided "grossly inadequate care" for Beck's cancer, the judge wrote, and Beck was to receive compassionate early release.
Beck, 47, had been serving a 13-year, 9-month sentence after pleading guilty in September 2013 to a pair of serious felonies — conspiracy to distribute methamphetamine and possession of a firearm in connection with a drug crime.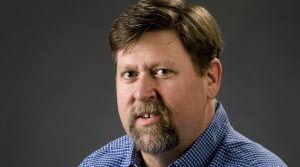 While doing her time, Beck discovered a lump in her breast. She sought treatment, but prison officials slow-walked it despite the increased risk of delay. A biopsy took eight months, and a mastectomy took another two after that. Then she discovered a pair of lumps in her right breast.
Judge Eagles wrote in an extraordinary 29-page order that Beck's "invasive cancer and the abysmal health care (that the) Bureau of Prisons had provided qualify as 'extraordinary and compelling reasons' warranting a reduction in her sentence to time served."
That's unequivocal. It was preventable and tragic.
But there's another side to the story that seems to have been lost in a wave of sympathy and outrage.
Serious consequences
The details of Beck's crimes — and those of 20 other Surry County residents charged in what the sheriff called "Operation Arizona Tea" — can be found in an array of state and federal court documents.
"We found all of the cooks were using the same tea bottles in their production and were able to show a conspiracy pattern in that they dealt with each other," said then-Sheriff Graham Atkinson following the arrests in 2012.
All told, investigators discovered eight active meth labs across Surry County. Crude labs were found in Pilot Mountain, Ararat, Dobson, Elkin and Mount Airy.
The feds snatched up at least eight of the meth cooks for prosecution in the Middle District of North Carolina, including Beck and her husband, Donald Ray Beck. A grand jury issued a 12-count indictment on felonies including conspiracy to distribute more than 500 grams of methamphetamine, conspiracy to manufacture and weapons violations.
A gram of meth has a street value of roughly $80; 500 grams, sold individually rather than wholesale, could fetch around $40,000.
That's not kingpin money, but it's enough to fuel a lot of tweaking — and the shoplifting, burglaries and larcenies committed to pay for it. It adds up to a lot of physical pain for the users and emotional angst for those who love them.
The worst part comes in the form of collateral damage to children.
When deputies raided a meth lab on the Becks' property in Ararat, a 17-year-old female and her 2-year daughter were nearby. The toddler, authorities said, had to be decontaminated by a county hazmat team and taken to Northern Surry Hospital for treatment.
Judge Eagles noted that and other facts in her order for release. Beck had suffered abuse as a teenager and was an addict herself, she noted in her order.
That's not terribly surprising. Addiction can lead to dealing as a way to finance a habit. Nobody wakes up one day and says, "I think I'm going to start cooking meth."
"Breaking Bad" was a television show, Walter White a fictional character.
"After (Beck) was arrested on state charges and released on bond, she continued to engage in the methamphetamine business out of her home," Eagles wrote. "Her seventeen-year-old daughter lived in the home and her parents allowed her to participate in producing methamphetamine."
Hoping for peace
Every addict has a story.
They're heart-wrenching and sometimes tragic. The stories are also criminal, sordid or tinged with violence. The best ones result in triumph and recovery.
An individual's story involves multiple layers and takes many unexpected turns, both good and bad, before resolution. I suspect that Angela Beck's story ultimately will be like others — complex and, hopefully, redemptive.
Before getting involved with meth, Beck (and her husband) had a long history of legitimate employment running a family septic business. Her criminal record before the federal charges was mostly penny ante stuff — passing bad checks and the like.
"None of her prior criminal conduct was violent," Eagles wrote. "While she and her husband kept firearms in connection with their drug business, an undoubtedly dangerous crime, there was no evidence or indication that she ever used or pointed a gun at anyone or that she threatened anyone with a firearm."
Still, she was responsible for putting a lot of poison into the community no matter what the reason. And remember: she put her child and a 2-year-old in harm's way. That, most likely, was the result of addiction, but ghastly nonetheless.
The way her cancer was dealt with was harsh and inexcusable. Prison officials should be held accountable. We're supposed to be better than that.
A federal judge agreed that Becks' deal — she pleaded to two felonies and the rest dismissed — was fair and the 13 year, 9 month sentence just.
Freeing her from prison after serving roughly six years and four months, less than half her sentence, for compassionate release is the right decision even though it may be too late. Thirteen years and nine months shouldn't be a death sentence.
Angela Beck's story has had its share of tragedy — for her, her family and others whose lives were damaged by methamphetamine. The good news, and it's not much, is that there's still time for peace and hope.
"When we as a society decide that we are going to lock people up because of some actions we have determined should be crimes, we also take on the responsibility to take care of that person," said Helen Parsonage, one of her attorneys. "Food, water, access to sanitation and access to medical care are the least of those responsibilities."