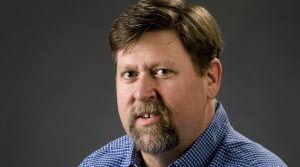 A late breakfast in the nearly empty Downtown Deli restaurant is hardly the place an inmate struggling with opioid addiction might expect to find help.
Yet it was the main course on offer as a small working group of Forsyth County court officials, prosecutors and mental-health providers picked over eggs and coffee last week while plotting ways to keep alive — and possibly expand — a radical program to help slow the revolving door of low-level offenders through the jail.
In turn, they described the program — so far, a pilot called DATA, which is short for District Attorney's Treatment Alternatives — its aims, accomplishments and goals.
All with an eye toward convincing the Forsyth County Board of Commissioners that DATA merits renewal somewhere within the $454.2 million annual budget for 2019-20.
"To be honest, I've been pretty surprised. Shocked even," said assistant district attorney Elizabeth Dresel, the prosecutor in charge of screening for inmates who might benefit. "We've had one speeding ticket. … The fact that there have been so many (participants) with no re-offending is almost a miracle."
A better option
Dresel, a lead prosecutor in drug cases, knows of which she speaks. Hundreds, if not thousands, of drug cases pass every year through the Forsyth Hall of Justice.
That's not new news. Nor is the fact that most are low-level, non-violent and committed by a relatively small number of people who are stealing to feed drug addictions.
Any cop, court clerk or probation officer who's been on the job more than an hour can tell you they see the same faces facing the same charges day after day after day. In the front door of the county jail and out the back.
First consider the numbers. A study at the Columbia University National Center of Addiction and Substance Abuse found that two-thirds of the 2.3 million inmates in American jails and prisons have a substance-abuse problem.
Brought to the local level, the county jail holds roughly 1,000 inmates. It costs about $85 a day to house a single inmate. With an average daily population of, say, 800 inmates, that'd be $68,000 a day, 365 days a year just to run the joint.
That's a lot of money to keep somebody behind bars. But what if there was a better — different — way?
That's where DATA can affect the balance sheet.
Here's the way it was pitched in 2018: qualified inmates, those charged with low-level offenses not eligible for other programs and who pass extensive screenings (including medical testing), receive along with intensive counseling, stepped-up post-release monitoring and an injection of a drug called Vivitrol.
It's a non-narcotic, extended release medication that blocks the euphoric effects of opioids and alcohol. The FDA approved its use in 2010.
Here's the headline: the largest study about the use of Vivitrol, sponsored by the National Institute on Drug Abuse, shows that those given the drug re-offend at a much lower rate — 43 percent vs. 64 percent of those who relied solely on conventional drug counseling.
Vivitrol is not cheap — $1,200 a shot — and is given once a month.
That's $12,000 a year. Again, that's not cheap. But it is lot less than the $31,025 it would cost to house a single jail inmate for the same year. And that doesn't factor in private insurance or Medicaid covering some (or all) of the cost of Vivitrol.
Nobody gets over
In the pilot DATA program, court officials said, there have been 10 participants since last summer and just the one speeding ticket.
"A son of a childhood friend of mine is a heroin addict," said Clerk of Court Susan Frye, who retired last week. "I've heard him say 'This saved my life.' He's doing good now, on his own and working."
DATA screening starts the first day someone gets locked up; every incoming inmate has to watch a video presentation as part of the intake process.
"They're being punished right out of the gate," said Sherri Cook, a judicial district manager for community supervision with the N.C. Division of Adult Correction and Juvenile Justice.
(That's government-speak for probation. Cook was joking, of course, but only slightly.)
If there's interest — and if the inmate has hit rock bottom — there's an interest meeting and the screening process. Dresel checks their criminal records; violent offenders or big-time dealers need not apply.
There's medical screening, too. An inmate's liver is tested once drug withdrawal has ended. Those accepted into the program receive the shot of Vivitrol before they're released and head to inpatient drug treatment.
"We try to raise the level of their reasoning beyond just pain and pleasure responses and to think more about consequences," said Michael Gray, of Insight Human Services.
Participants also must extensively interact with DATA administrators and probation officers. "Nobody's getting over on Brenda French," Frye said of the DATA coordinator.
Drug tests are given three times a week, and even the slightest violation brings a swift response.
"Miss a curfew, we're on it the next day, not two weeks later," Cook said. "Consequences are swift, certain and proportionate."
The heaviest lifting — selling it to county officials in the budget process — falls to District Attorney Jim O'Neill, who is certain to lobby commissioners during the budget process.
"His support is really going to help," Frye said. "Jim's job is to prosecute criminals, not help them get treatment or help them get their (driver's) license back."
It's a small sample size, but DATA appears to be working. One speeding ticket is way better than a string of car break-ins.
Vivitrol is cheaper than jail, and it can save or change lives. It seems an easy sale.