GREENSBORO — Late Sunday afternoon, Amy Grossmann still ran on adrenaline. Yet while tired, she also felt relief.
The second annual N.C. Folk Festival, which Grossmann directs, had gone off as smoothly as she hoped.
Since Friday night, crowds had filled downtown under clear skies for the free, outdoor multicultural festival of entertainment, crafts and food.
"It just couldn't have gone better," Grossmann said as she took a brief break to talk.
The N.C. Folk Festival spun out of the National Folk Festival, which held a three-year residency in the city from 2015 to 2017 and drew more than 400,000 spectators to downtown.
ArtsGreensboro and the city government produce the festival, with financial support from sponsors and the labor of volunteers. It costs about $1 million in cash and $500,000 in in-kind contributions of equipment, space, advertising and time.
Sunday's attendance seemed to be down slightly in spots from Saturday, when streets were packed. Many festival-goers sought shade from the sun.
Grossmann didn't have attendance figures yet. Last year's inaugural N.C. Folk Festival attracted more than 150,000.
"I think we have at last met that this year, and probably exceeded it," she said. 
In the next week or two, festival organizers will estimate attendance based on discussions with police and with the Greensboro Transit Authority about bus ridership, as well as by looking at drone footage of festival crowds. 
Grossmann did not have a total yet for the dollars that festival-goers had donated through the volunteer Bucket Brigade, which helps keep festival admission free.
Last year, spectators gave about $60,000. Festival organizers had aimed for at least that amount this year.
"It's looking like we are going to be on par with what we collected last year," Grossmann said.
Grossmann and the festival programming committee had lined up 45 acts representing a variety of cultures.
Among the most popular: renowned soul musician Booker T. Jones, who attracted a Friday night audience that overflowed the Lincoln Financial parking lot at East Market and Davie streets.
Also popular were the Irish band Lúnasa and Mount Airy sacred steel band The Allen Boys, Grossmann said.
Beer was a popular seller in the dry heat. The festival had stocked up at the start with more beer than ever, yet still had to restock twice.
Festival-goers Deb Maloney and Mike Iwanski of Stokesdale praised everything about the festival — the variety of acts and food trucks, volunteers, American Sign Language interpreters for performances and the upbeat chemistry of the crowd.
"We never see conflict when we come here," Iwanski said.  
Downtown business owners and audiences alike praised a feature new to the festival this year — Folk Fest Music Spots.
On Saturday and Sunday afternoons, it brought 11 mostly-local bands to perform in eight downtown businesses.
The Fiddle & Bow Society partnered with the festival to create the Music Spots. Economic development agency Downtown Greensboro Inc. provided financial and other support.
Ashley Wigglesworth of Greensboro joined Saturday's full audience at Joymongers Brewing Co., 576 M. Eugene St., to hear The Minor Swing Band. 
"It seems like a very positive change for me this year," Wigglesworth said.
Although Moore Music Co. at 615 W. Market St. is outside the main festival footprint, it still attracted full houses to Saturday concerts by Cicada and The Williamson Brothers.
Spectators "were thrilled that we had seats and a cool place for them to come and see some great music," said David Doyle, Moore's band and orchestra manager.
On Sunday afternoon, the shop Antlers and Astronauts at 534 S. Elm St. hosted Our Band, an Americana band featuring Justin Poindexter and Sasha Papernik.
Poindexter grew up in Greensboro. Now the couple lives in New York City, and he works for Jazz at Lincoln Center. They have toured abroad as ambassadors of American music for the State Department.
"This is incredibly meaningful for me personally, to be playing in my hometown," Poindexter said before taking the stage.
To DGI President Zack Matheny, adding Folk Fest Music Spots to businesses "turned a slower weekend into a vibrant, artistic and financial success."
Matheny hopes that more businesses will participate next year.
Grossmann also wants to keep Folk Festival Music Spots next year.
That will be among the topics considered as she and her team evaluate the festival and ponder what they might do differently next year.
Among topics for the festival's board of directors: Should the N.C. Folk Festival separate completely from ArtsGreensboro, the nonprofit organization that helps to build and finance the local arts scene? And if so, how? 
A year ago, the festival received its own nonprofit status, one of several steps toward operating separately. The festival and ArtsGreensboro still share office space and work closely together.
The festival and ArtsGreensboro boards, along with Grossmann and ArtsGreensboro President Laura Way "have had multiple conversations, just trying to plan out step-by-step the most thoughtful and prudent way for the festival to start to operate on its own," Grossmann said in an earlier interview. "We don't know how long that will take."
"This is more of an internal, organizational transition that the public, and the people who enjoy the festival, should not know a difference," Grossmann said Sunday. 
N.C. Folk Fest Sunday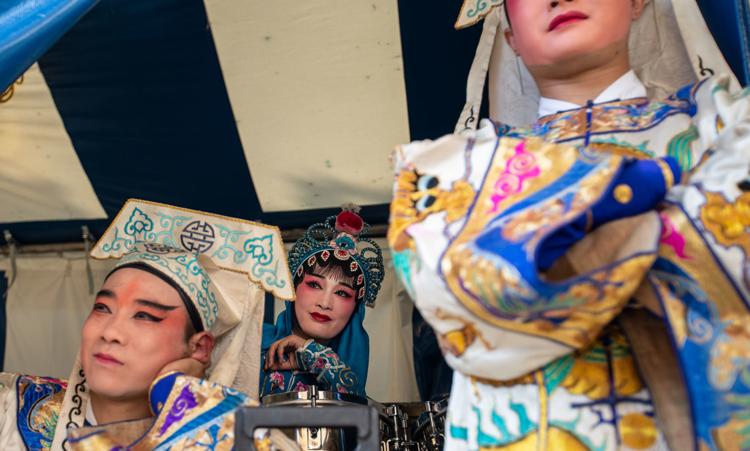 N.C. Folk Fest Sunday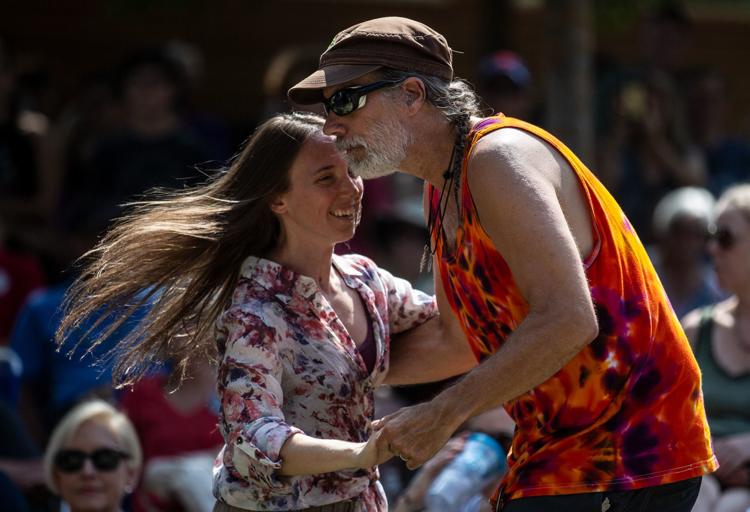 N.C. Folk Fest Sunday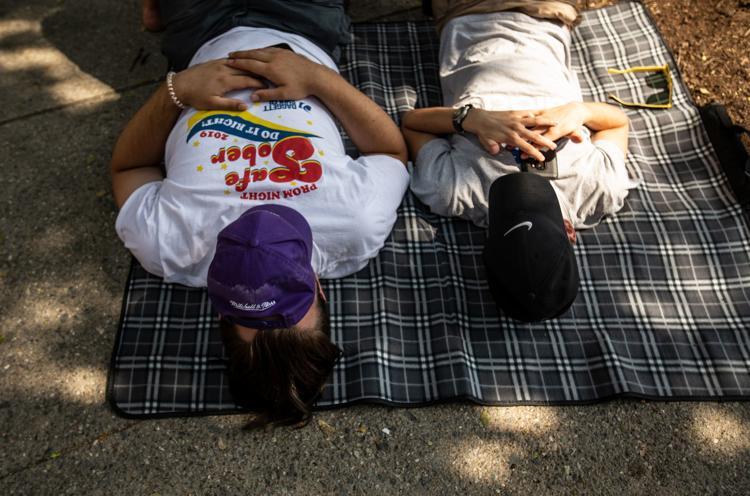 N.C. Folk Fest Sunday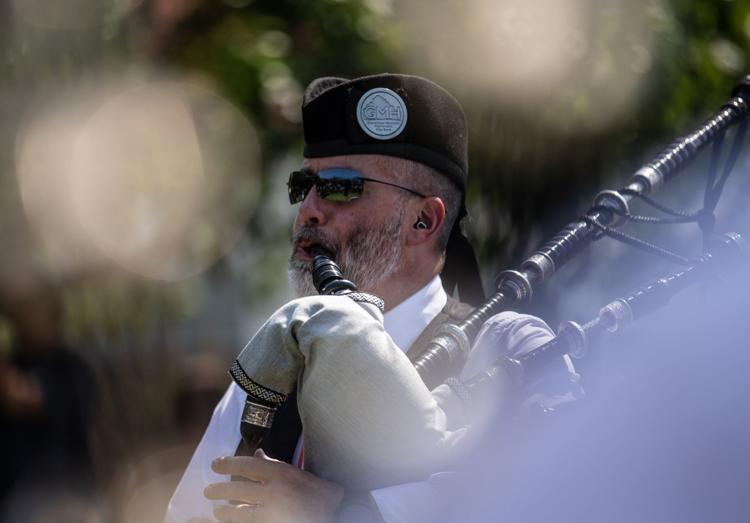 N.C. Folk Fest Sunday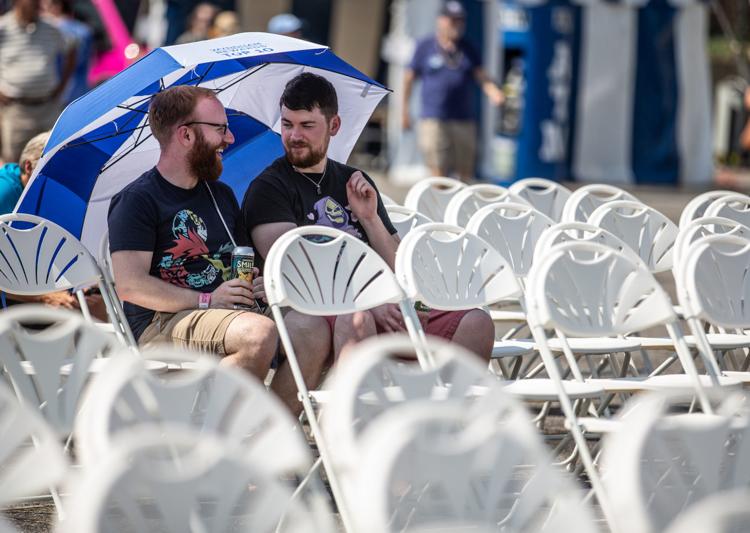 N.C. Folk Fest Sunday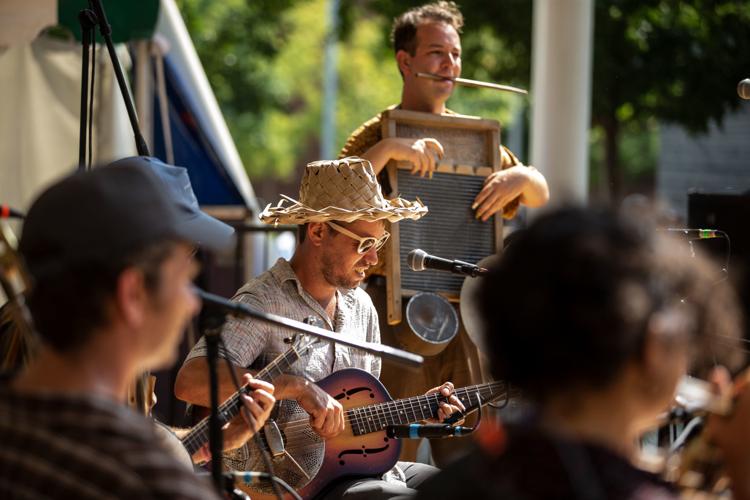 N.C. Folk Fest Sunday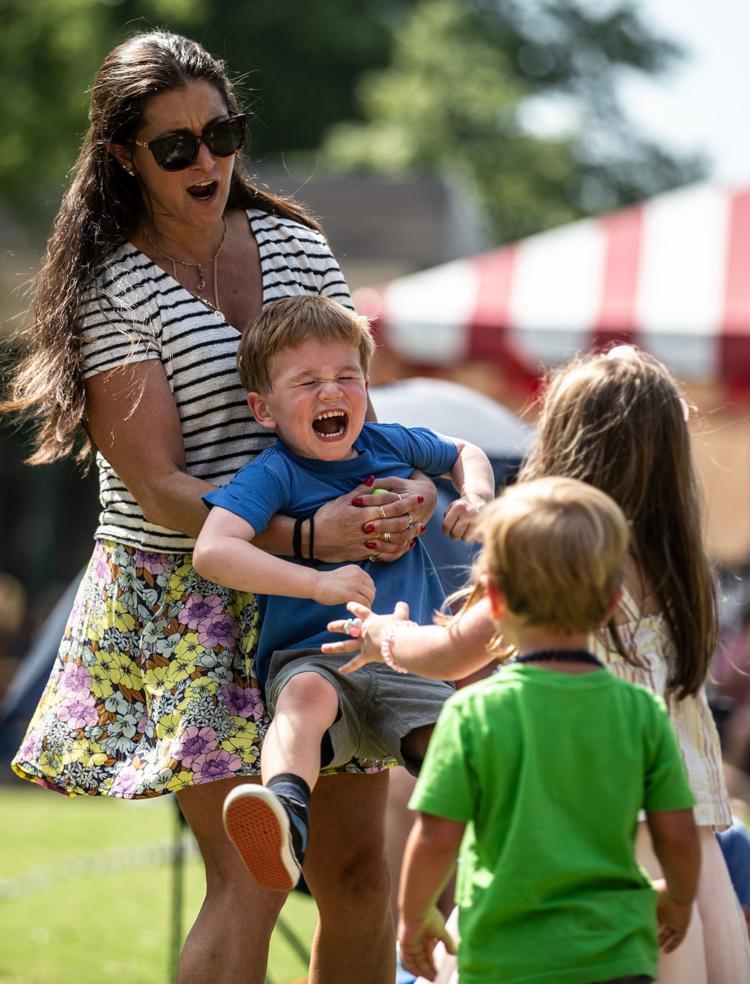 N.C. Folk Fest Sunday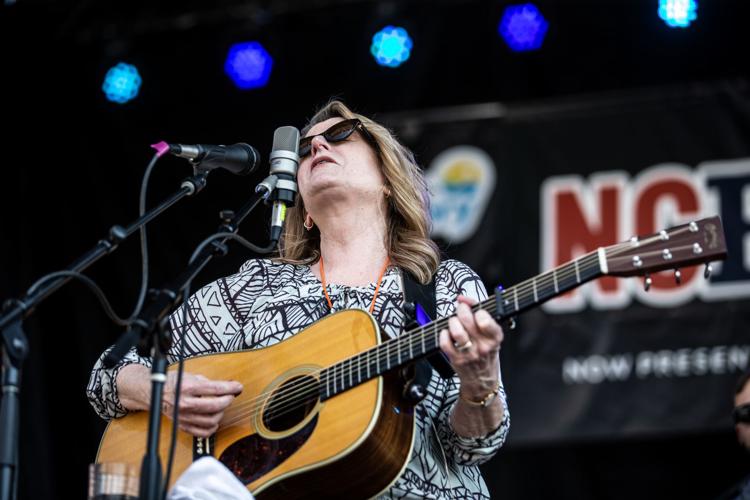 N.C. Folk Fest Sunday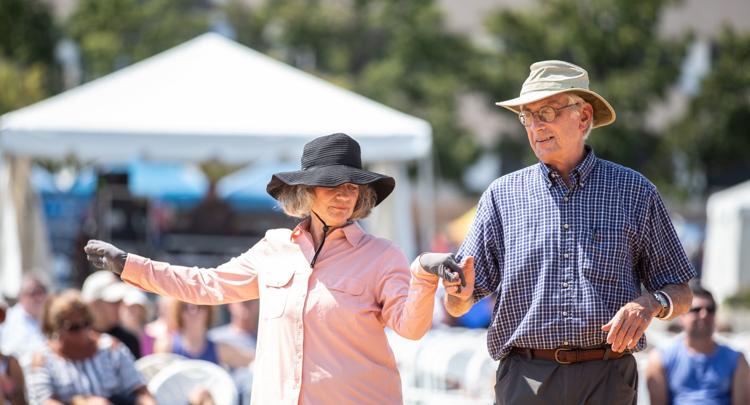 N.C. Folk Fest Sunday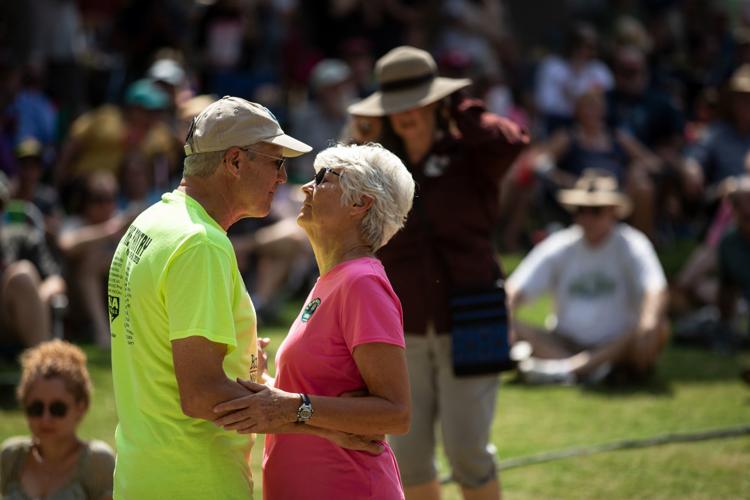 N.C. Folk Fest Sunday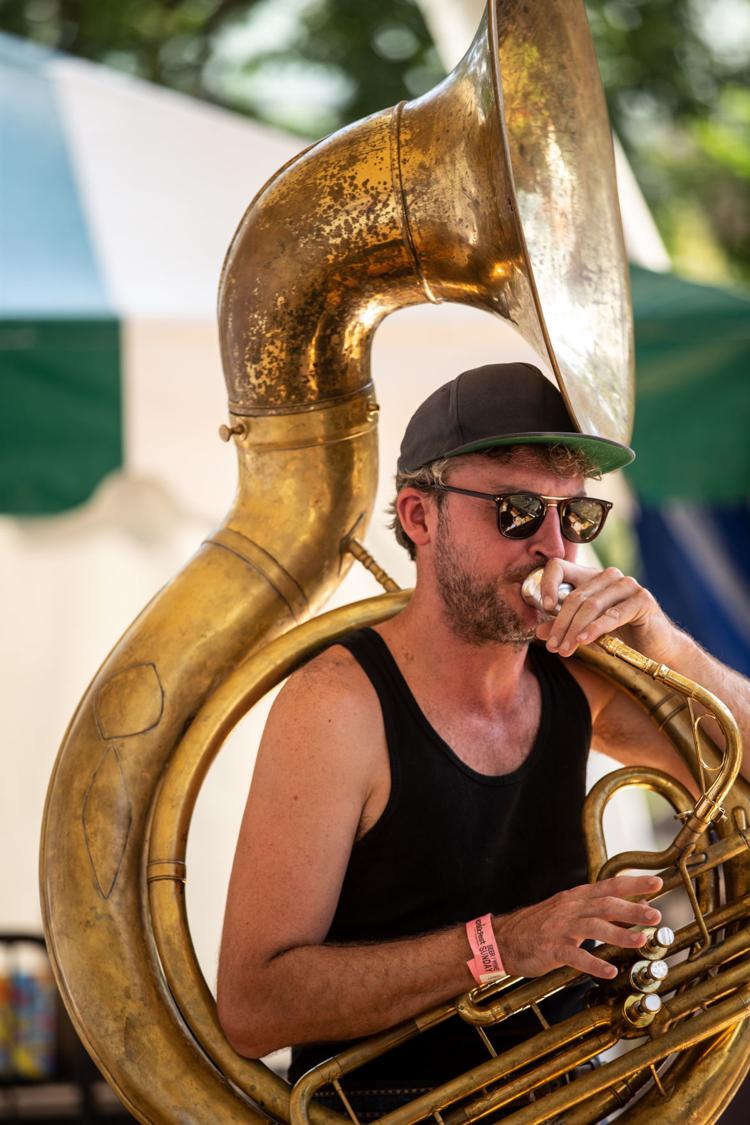 N.C. Folk Fest Sunday
N.C. Folk Fest Sunday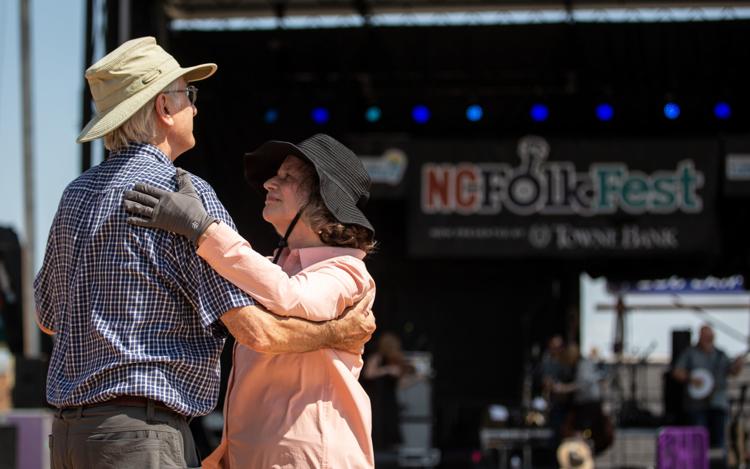 N.C. Folk Fest Sunday
N.C. Folk Fest Sunday