There are repetitive elements present in all of my home décor, most of which include living plants and rustic touches. It's important that I have elements of nature present inside my home, as I find it grounding and comforting.
There are many forms of living art for our indoor spaces. Terrariums, wall-mounted mixed planters, and hanging air plants are all options. Something new, fresh and splendidly humble is the art of moss.
Local interior architect and environmental designer Mona King has found a creative way to bridge her livelihood with her love of nature. Living Aura Designs is a facet of her Winston-Salem interior-design firm, which has an interesting focus on framed moss. Above all else, King's moss art strives to bring nature into our interior spaces, enriching our health, mind and surroundings.
Though most living art requires some kind of maintenance (think watering, misting and pruning), King's moss frames are care-free. When I first saw them, I thought for sure that they would require regular mistings to hydrate the moss. But King works with preserved moss, which maintains itself and never dries out.
King's love of the natural world began early, as her mother was a gardener with endless plant knowledge. Although not very interested in plants as a child, King said she always felt more at peace when she was exposed to the outdoors.
"I'm just a big fan of nature," King said. "My happiest times were always surrounded by nature. My mom was a big gardener, with plants all over the house. When I was in college and stressed, I would go into the greenhouse and just sit. I was a fine-art major, so I would sit with my sketchpad and I would draw plants to de-stress. So (plants) just soothe me."
In addition to her degree in interior architecture, King also audited a class at Wake Forest University to learn more about how to make indoor client spaces more connected to the outdoors.
"I started out inspired by a class I took at Wake Forest," King said. "It was called biomimicry and entrepreneurship. Originally my concept was to develop frames with air plants. Biomimicry is design inspired by nature. There's an entire culture on biophilic design that exists. They study nature and plants and how to create new products and innovation. And I said, "Well, why can't I create art out of moss?'"
King introduced her first installation of moss frames at the Wake Forest University Wellness Center. She originally had pitched the idea of air plant frames to them, but staff was hesitant because they require maintenance. Framed moss was a solution, a way of ushering in nature to the center without the fear of waning plants. This installation was just a jumping-off point for King.
"I wanted to do more. So I started doing very morphic designs, combining them with paint and stones and bark. The options are endless," she said.
King's moss art combines many mediums, including paint, wood and metal. The moss she sources is preserved in its natural state, and maintains its integrity from collection. Mosses that King uses include reindeer moss, sphagnum moss, and mound moss. She also incorporates many other natural elements, including ferns, amaranthus, bark, stone and bamboo.
Some of her moss frames are large, some are only a six-by-six-inch square. King's frames are not just meant for the wall. They can be placed on a desk, an easel, tables or shelves. They can be mounted to the ceiling or hung from wire, like a stained-glass window.
One of King's main goals with Living Aura is to bring health benefits to those who display and engage with her moss frames. Statistically, those who are surrounded by plants and elements of nature are happier. Workplaces are less stressful and homes become more comfortable.
"I look at people in office buildings and they're in work stations without windows, no color — well, I'm trying to introduce these into work and home environments to give a place of sanctuary. It just reminds you that there are calmer places in life. And if you're not an outdoor gardener, you can have this."
King does a lot of moss frames on commission, letting her clients take the lead on what colors, elements and themes they want for their frame. King even uses some dyed mosses, which are often indicative of a logo or color-scheme of a business or organization. Purples, golds, and brilliant greens are a few of the dyed colors she has used — which she uses sparingly to maintain the organic aura of the art.
King was the October artist of the month at Winston-Salem's Wise Man Brewing, where she had an installation of moss frames on display. Her work has found a home in many different settings, and King hopes her moss frames help to soften and soothe even more interior spaces.
"This is an option I would love to introduce to schools, hospitality centers like hotels, restaurants and bars," King said. "They've said the reaction has been great at (Wise Man). I want to introduce them to smaller cooperate offices, holistic spaces, spas, salons, yoga studios, things like that."
LivingAura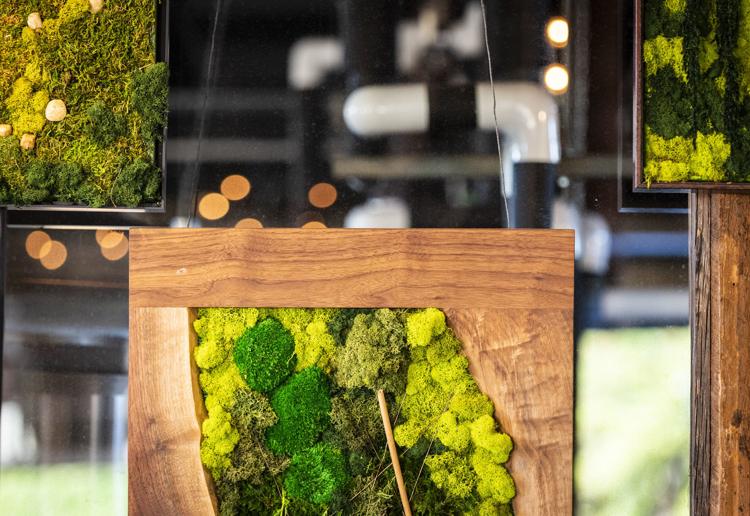 LivingAura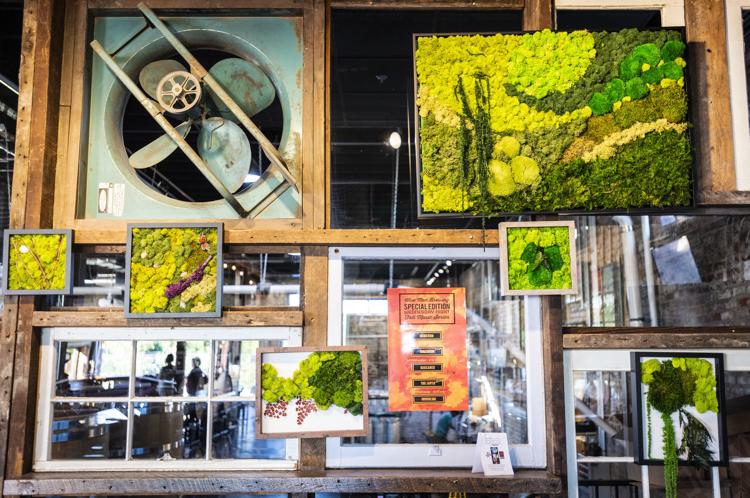 LivingAura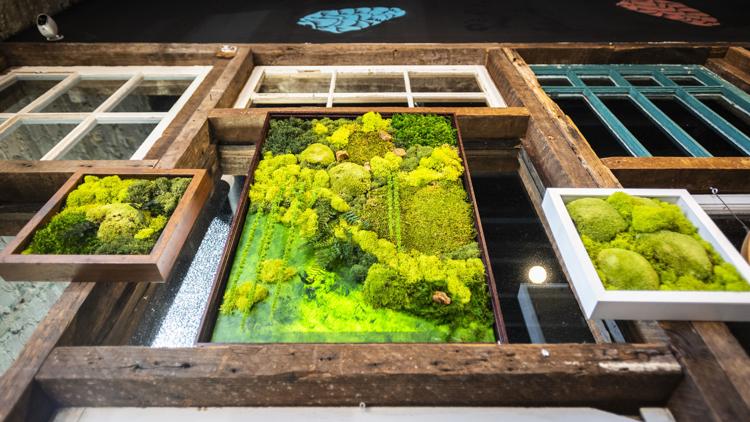 LivingAura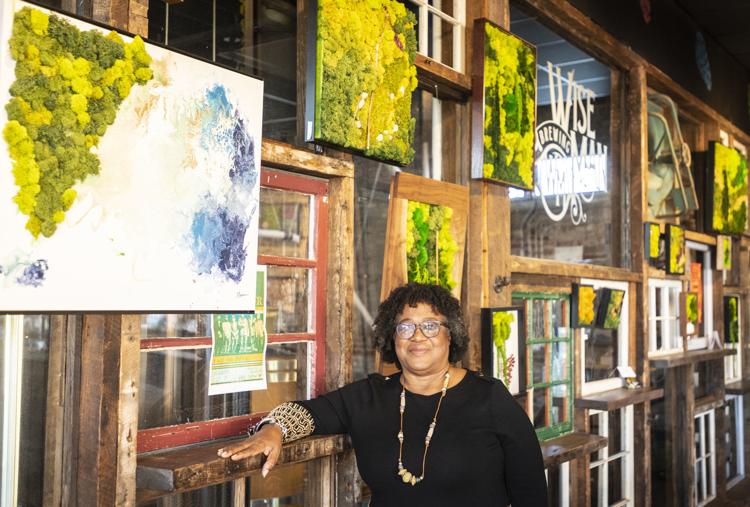 Sunday Life - Living Aura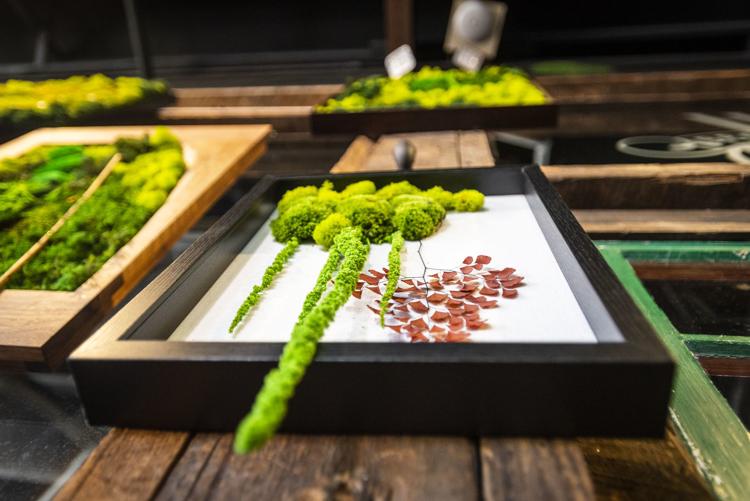 Sunday Life - Living Aura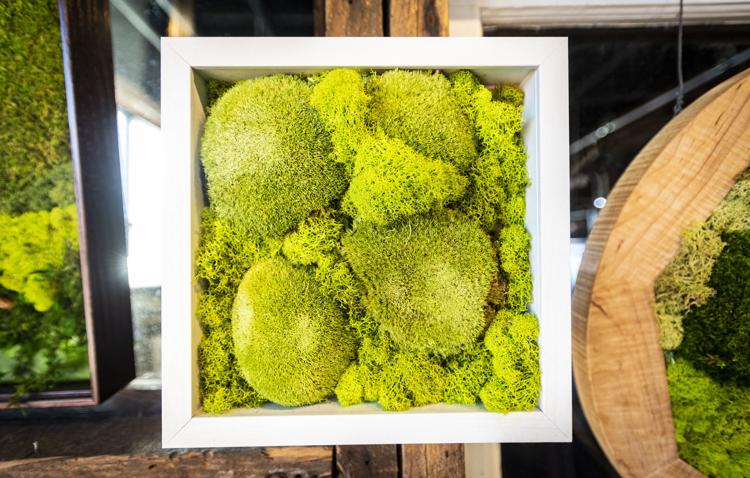 Sunday Life - Living Aura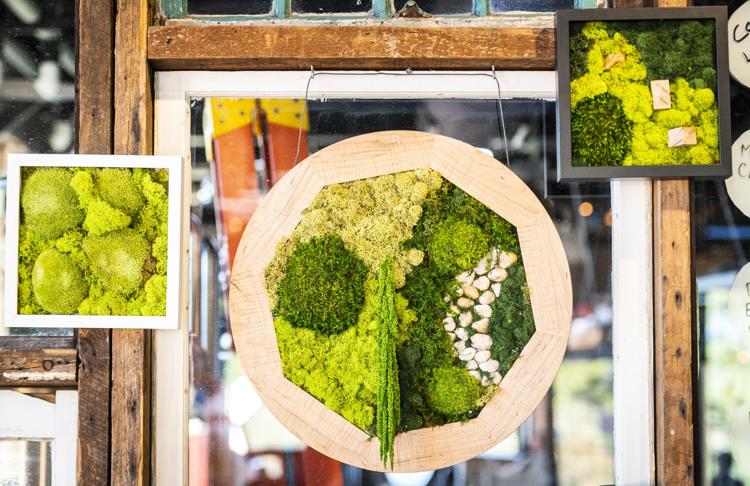 Sunday Life - Living Aura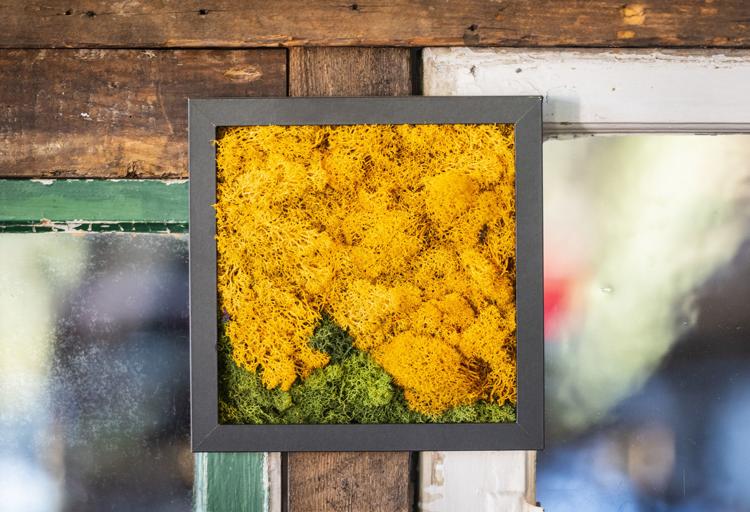 Sunday Life - Living Aura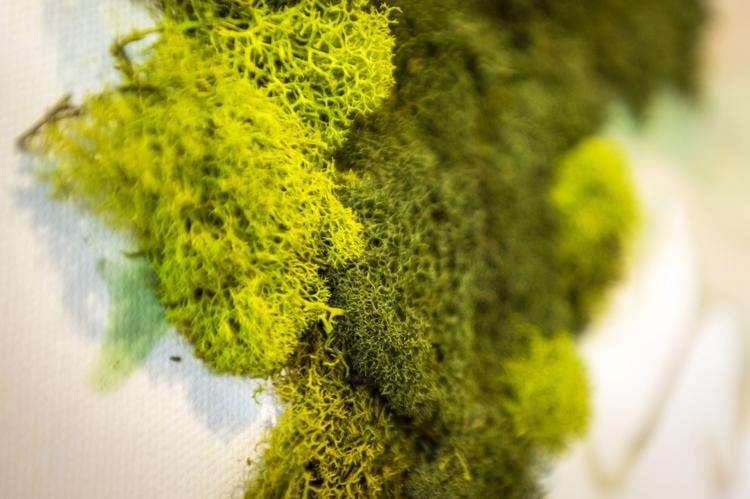 Sunday Life - Living Aura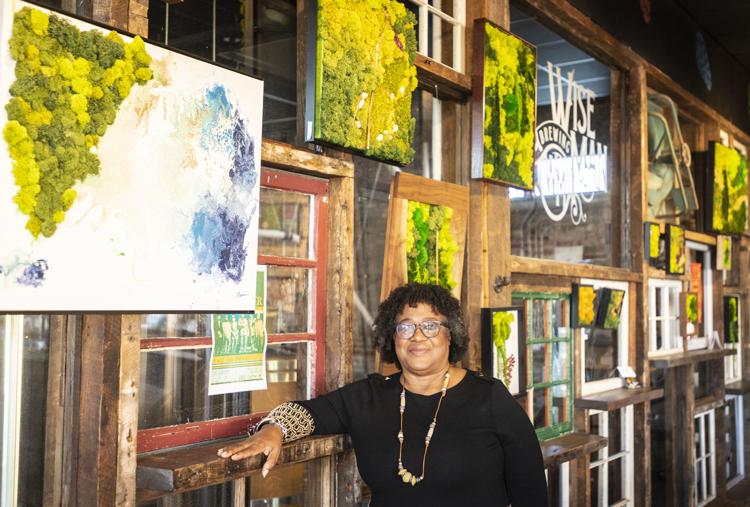 Sunday Life - Living Aura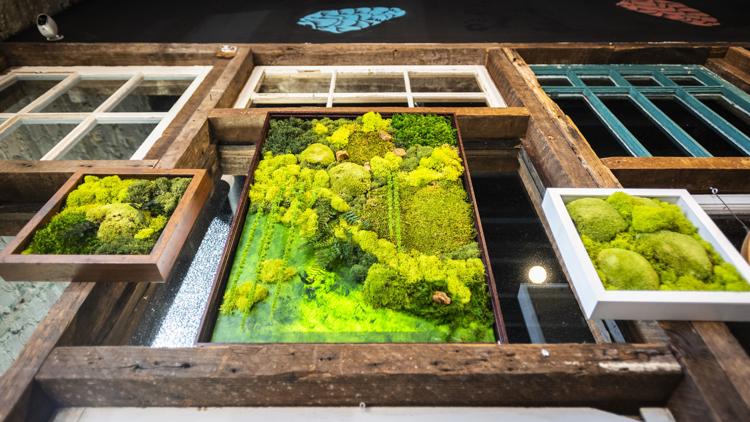 Sunday Life - Living Aura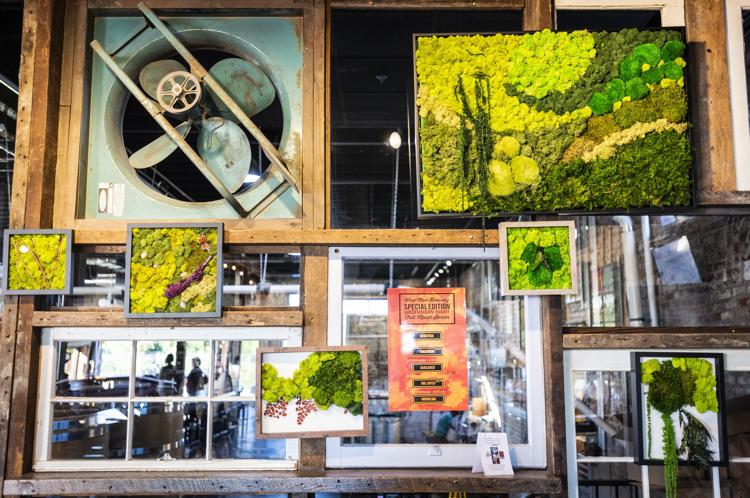 Sunday Life - Living Aura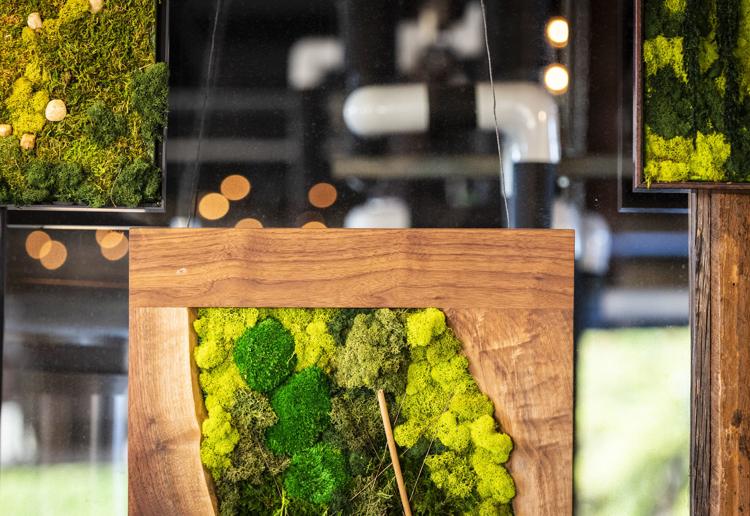 LivingAura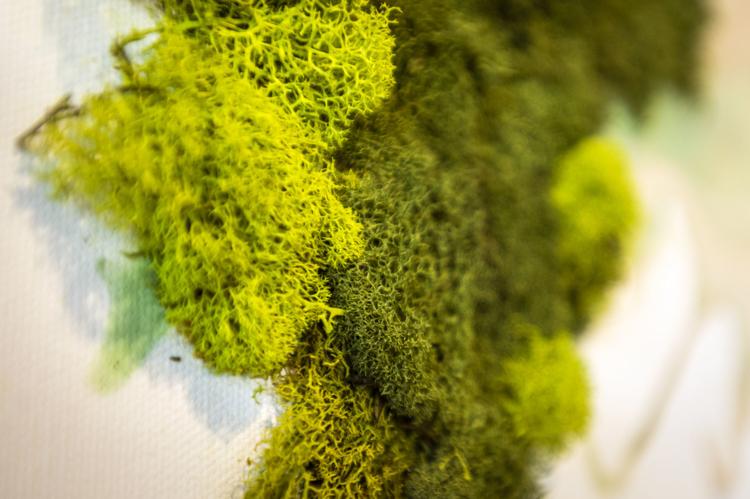 LivingAura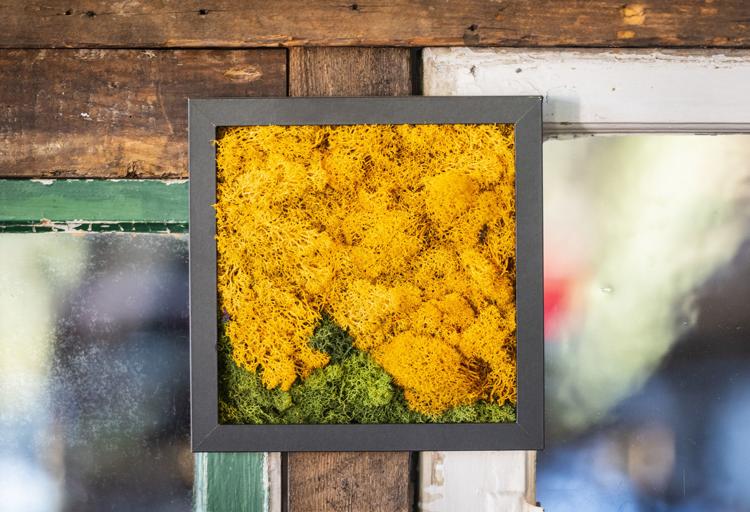 LivingAura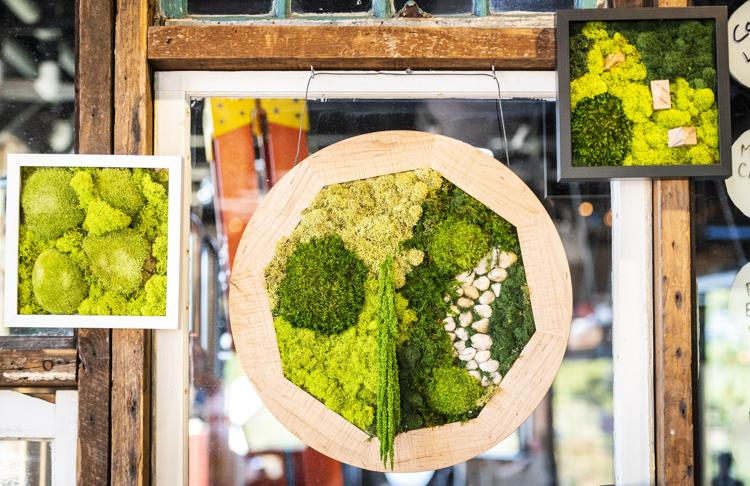 LivingAura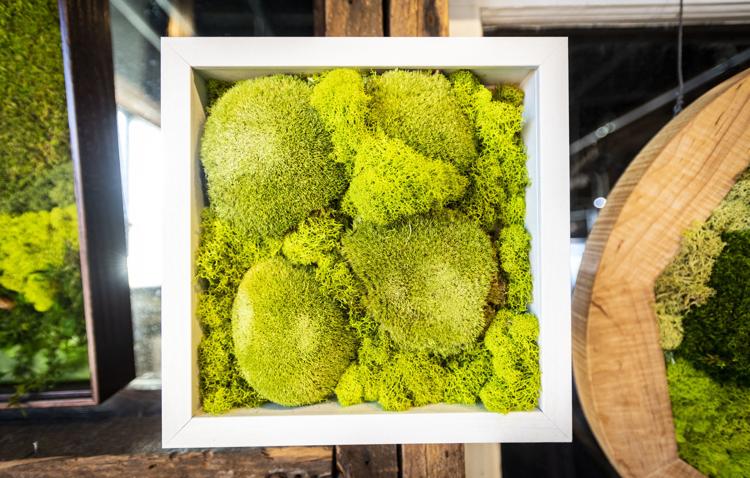 LivingAura