As gardeners, we're predisposed to look at our landscapes through creative eyes. In our own backyards, we choose certain plants so to harness a space and capture a season. Whether it's cheerful ephemerals in early spring or the dramatic rustle of grasses in autumn, we are constantly planting for a seasonal essence. Winter interest plants are essential, as well- illustrating that dormancy doesn't automatically equate to dullness.
Public gardens are no different, as they aim to attract visitors year-round. It's no secret that public garden visitation drops significantly during the winter, posing a challenge for the horticultural staff who tend them. The Paul J. Ciener Botanical Garden in Kernersville has found a very creative way to attract visitors this winter, which required a bit of thinking outside the box.
The PJC Garden is renowned for its Spectacular Spring Tulip Bloom which happens every April. During its peak, they have over 20,000 bulbs in bloom during this time, which attracts thousands of visitors. So this year, garden curator Adrienne Roethling imagined a way in which to bring the tulip bloom to life in the winter. If people flock to the PJC garden in April for the tulip show, why wouldn't they flock to see the same colorful display in December? Hence the Spectacular Tulip Holiday Blooms was born.
Roethling, gardens staff and a drove of dedicated garden volunteers have handmade almost 2,400 plastic tulips and daffodils using recycled water and soda bottles. The bottles — along with strands and strands of Christmas lights and bamboo stakes — have become a sea of colorful bulbs, flanking the horn beam walkway of the formal gardens.
"So a year ago, I went to visit my friends at Newfields, which is the Indianapolis Museum of Art," Roethling said. "They have a botanical garden. They had a Christmas display and I was blown away. Lights, flowers, trees, everything imaginable. Well, they have a huge budget for such — we don't."
It was then that Roethling began to see the potential and "blooming" possibilities for the PJC garden to have a winter display to attract visitors.
"People just don't think about gardening in winter," Roethling said. "Most public gardens put on a Christmas display. It's up to us to create an experience for them. Everyone is doing a Christmas display, everybody raises so much money doing Christmas. So why did I wait so long?"
Around the same time of her visit to Newfields, Roethling saw an online video from another botanical garden, showing how to turn a water bottle into a plastic flower. It didn't take long for Roethling to connect the dots from the spring tulip show to the winter tulip display.
Last winter, garden volunteers began collecting sixteen ounce plastic bottles, and making the artificial tulips.
"I did a little demo for my volunteers back in January, and they went with it," Roethling said. "I had the Brent & Becky's (bulb) catalogs open to pages of different colored flowers, and they executed them.
"Every month volunteers would bring hundreds of bottles. So we cut them, we shaped them, we spray painted them. We cut each bottle in half, save the bottoms, save the tops. Two bottoms make one flower or two tops make on flower. We scalloped the petals out of the bottles — we made three scallops because tulips have six petals. Then I assembled the lights and bamboo stakes."
Regular outdoor mini holiday lights are enough to make the plastic tulips glow brightly, which are "planted" in clumps of similar color. Shades of pink, rose, lavender, fuchsia, red, white, orange and yellow are all represented in the winter tulips. Even two toned examples are present, with yellow flame and red-tipped white blooms mixed into the walkway.
The PJC garden staff have always been innovative with their seasonal décor, utilizing natural elements from within the gardens to make displays. Dried flowers, seed pods and harvested edibles have been a constant with their efforts — which help to bring the life cycle of the garden into perspective for visitors. So though the tulips might be the central players in their winter light display, the garden staff have many other creative elements worked into the gardens.
Birdhouse gourds were dried, split, and spray painted to make metallic silver bells. Sweet Summer hydrangea blooms were harvested and painted the same metalllic color — which flank the entry doors into the visitor center.
The espaliered ginkgo screen is impressive year-round, as leaves are not necessary to appreciate the beauty of its trained form. But to add a little punch of interest, Roethling and staff have transformed the screen into an illuminated grape arbor. Green lights run the length of the ginkgo limbs, and clusters of purple and white lights form the grapes.
The patio terrace and courtyard garden is host to a number of elevated containers. Staff have created reverse Christmas trees within these containers, with ornaments in the middle. Illuminated slender cedar stakes surround each container, and are filled with harvested greenery, live conifers and colorful staked holiday ornaments.
The walkway to the event lawn is lined with potted conifers encased within inverted (and illuminated) tomato cages. The feet of the cages are gathered together to form a conical shape, reminiscent of a Christmas tree, of course.
It's this kind of creativity that sets the PJC garden apart, making visitors see the potential within their own garden shed.
"We always make things here in our gardens because we don't have a big budget," Roethling said. "We're constantly trying to look at ways to make something useful."
The Spectacular Tulip Holiday Blooms will be on display through Sunday, Jan. 5 at the Paul J. Ciener Botanical Garden 215 South Main Street, Kernersville. It is free to the public. The garden is typically open dawn until dusk seven days a week, but Roethling invites visitors to experience the display up until 10 p.m. every night. The visitor's center will not be accessible after 5 p.m. though. Visitors may park and walk to view the display.
Ciener Garden Tulip Holiday Blooms Light Display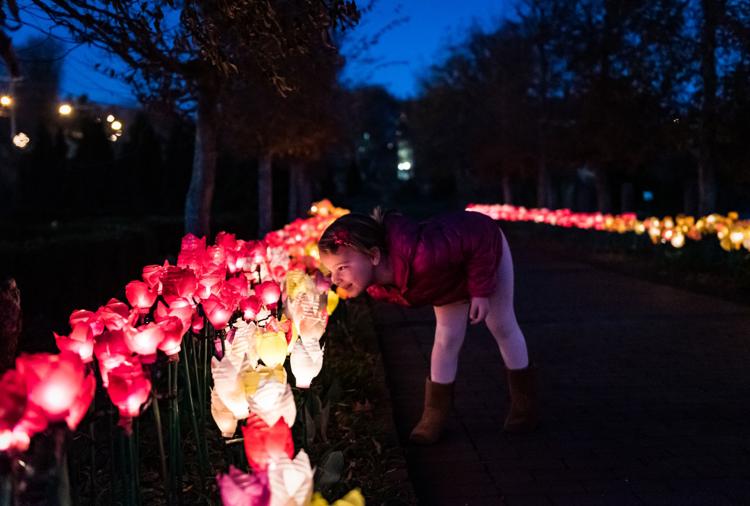 Ciener Garden Tulip Holiday Blooms Light Display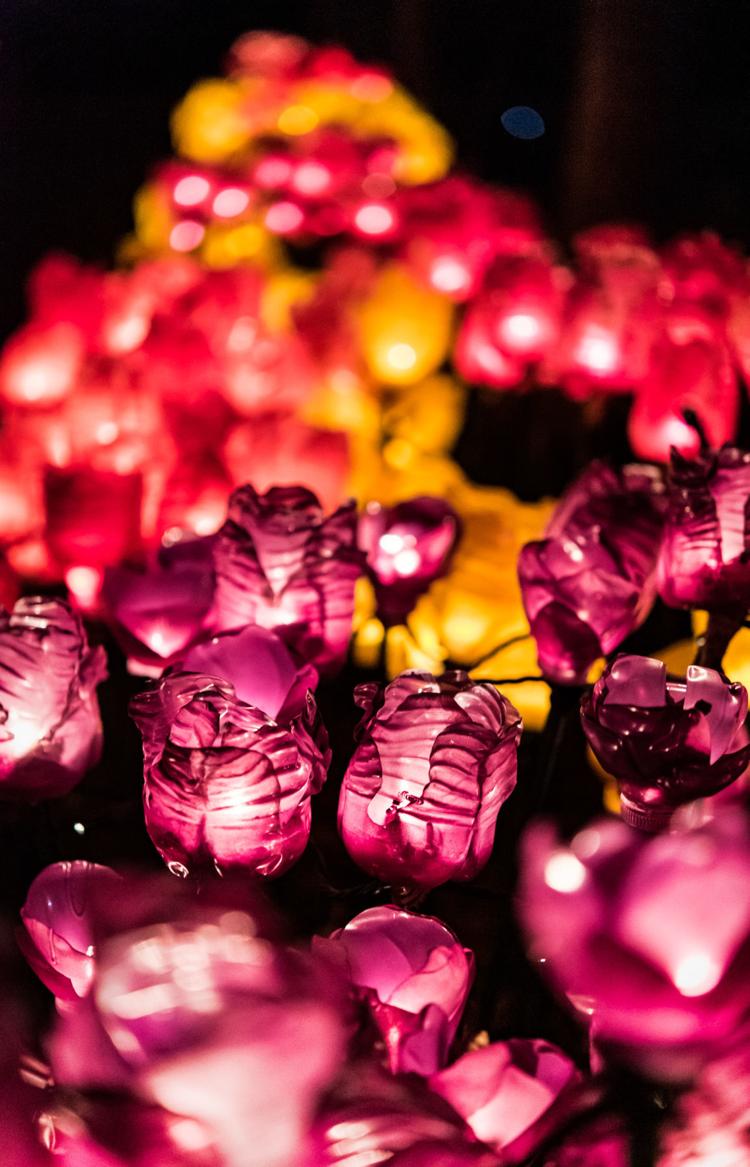 Ciener Garden Tulip Holiday Blooms Light Display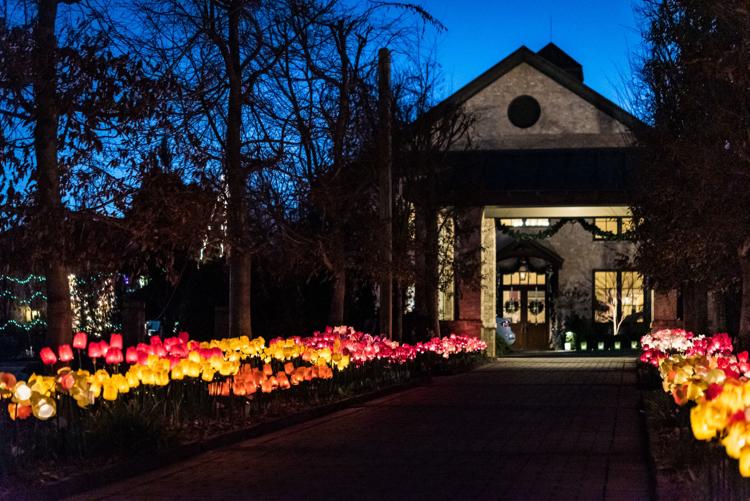 Ciener Garden Tulip Holiday Blooms Light Display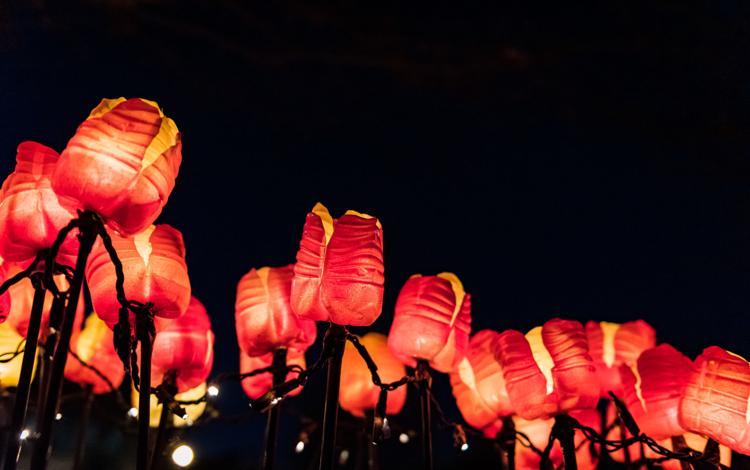 Ciener Garden Tulip Holiday Blooms Light Display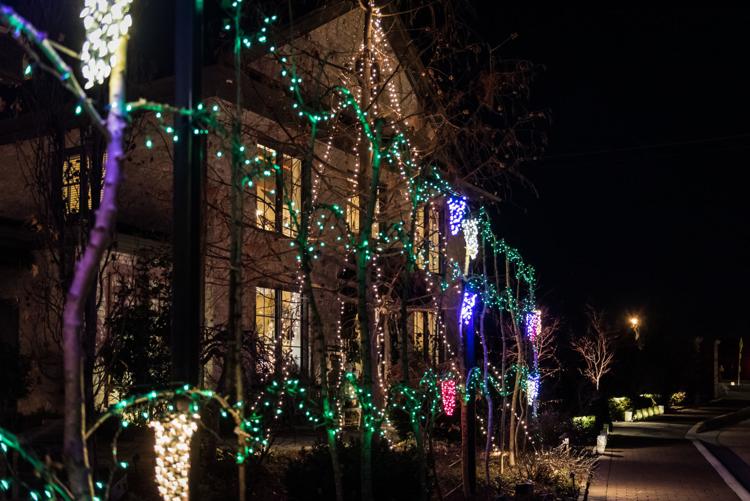 Ciener Garden Tulip Holiday Blooms Light Display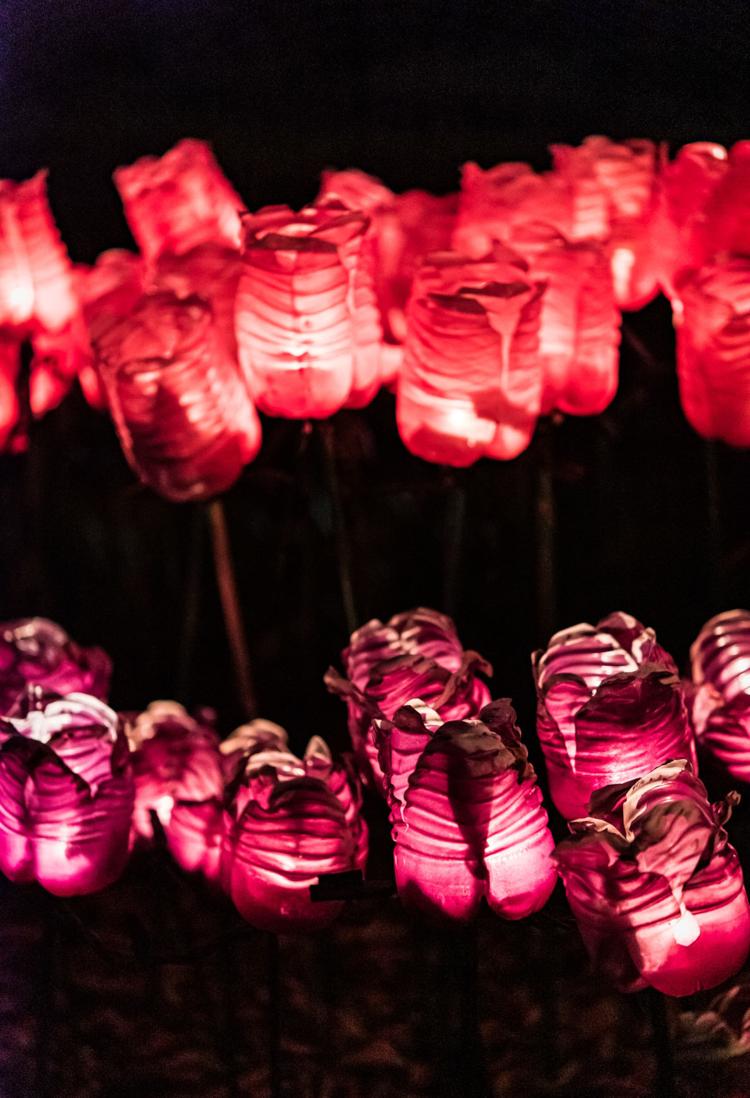 Ciener Garden Tulip Holiday Blooms Light Display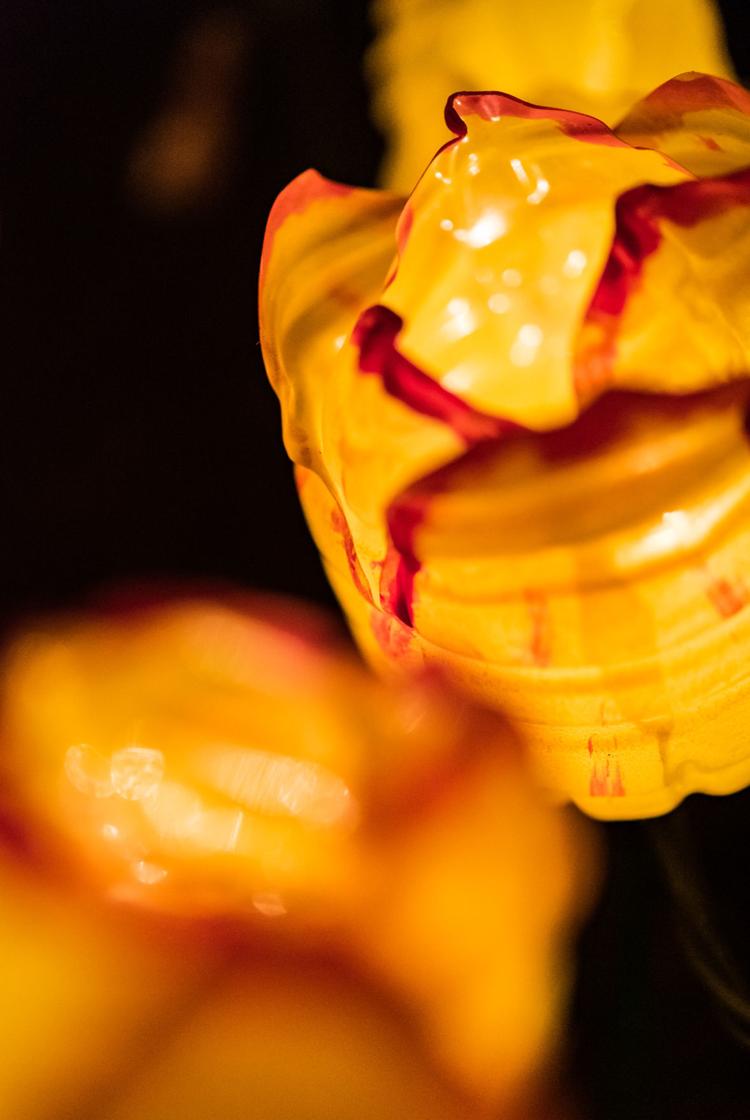 Ciener Garden Tulip Holiday Blooms Light Display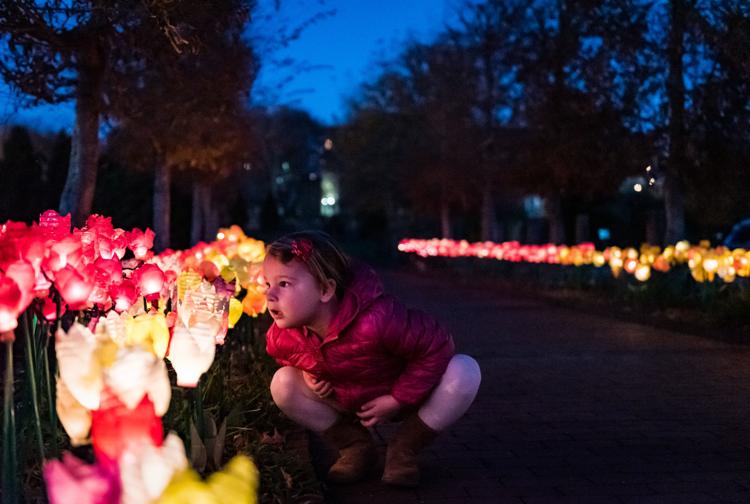 Ciener Garden Tulip Holiday Blooms Light Display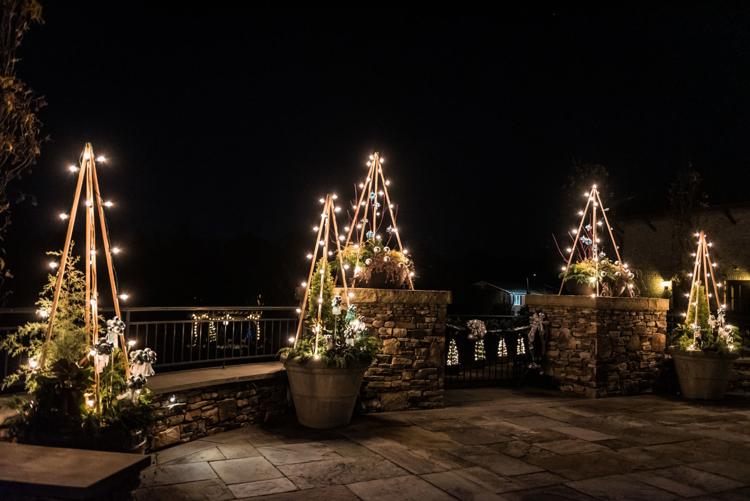 Ciener Garden Tulip Holiday Blooms Light Display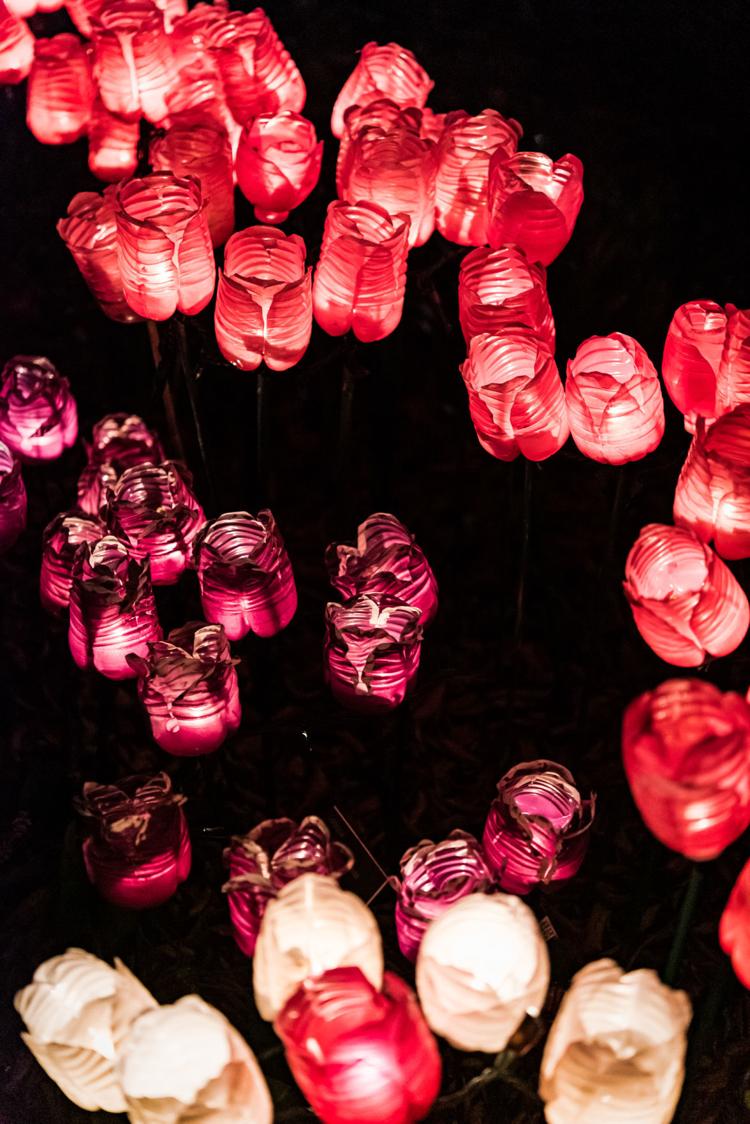 Ciener Garden Tulip Holiday Blooms Light Display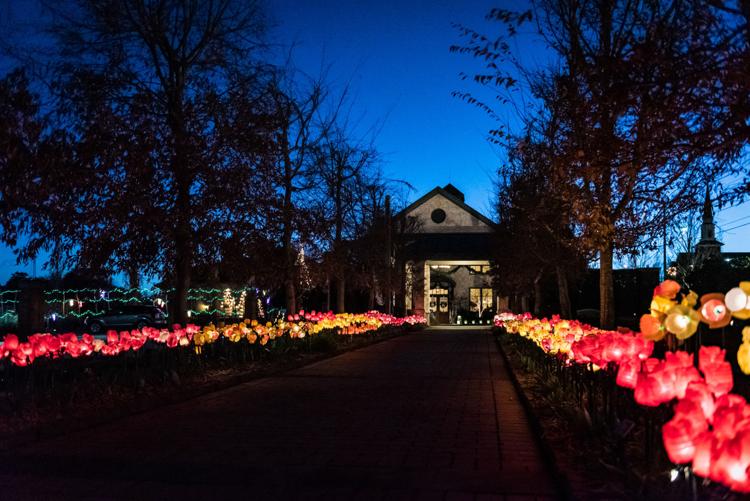 Ciener Garden Tulip Holiday Blooms Light Display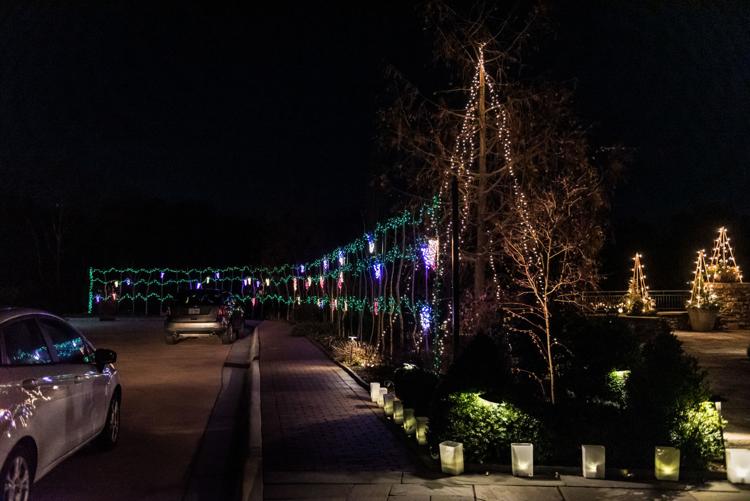 Ciener Garden Tulip Holiday Blooms Light Display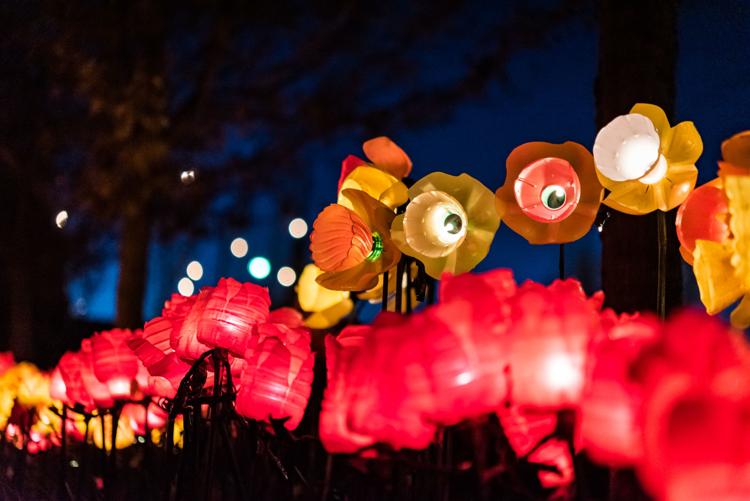 Ciener Garden Tulip Holiday Blooms Light Display
Ciener Garden Tulip Holiday Blooms Light Display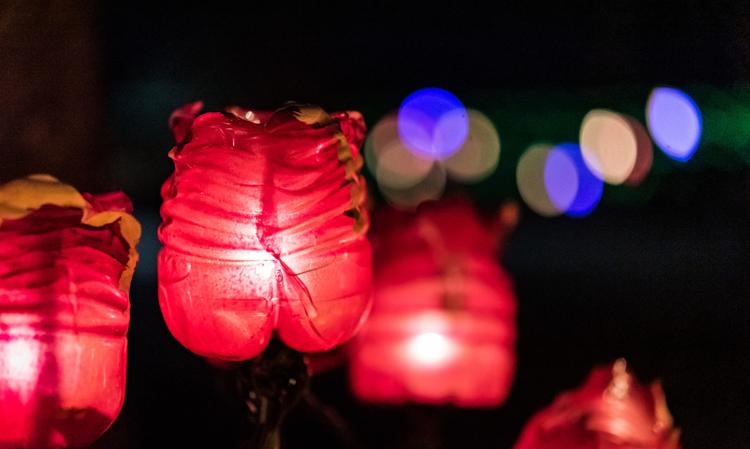 Ciener Garden Tulip Holiday Blooms Light Display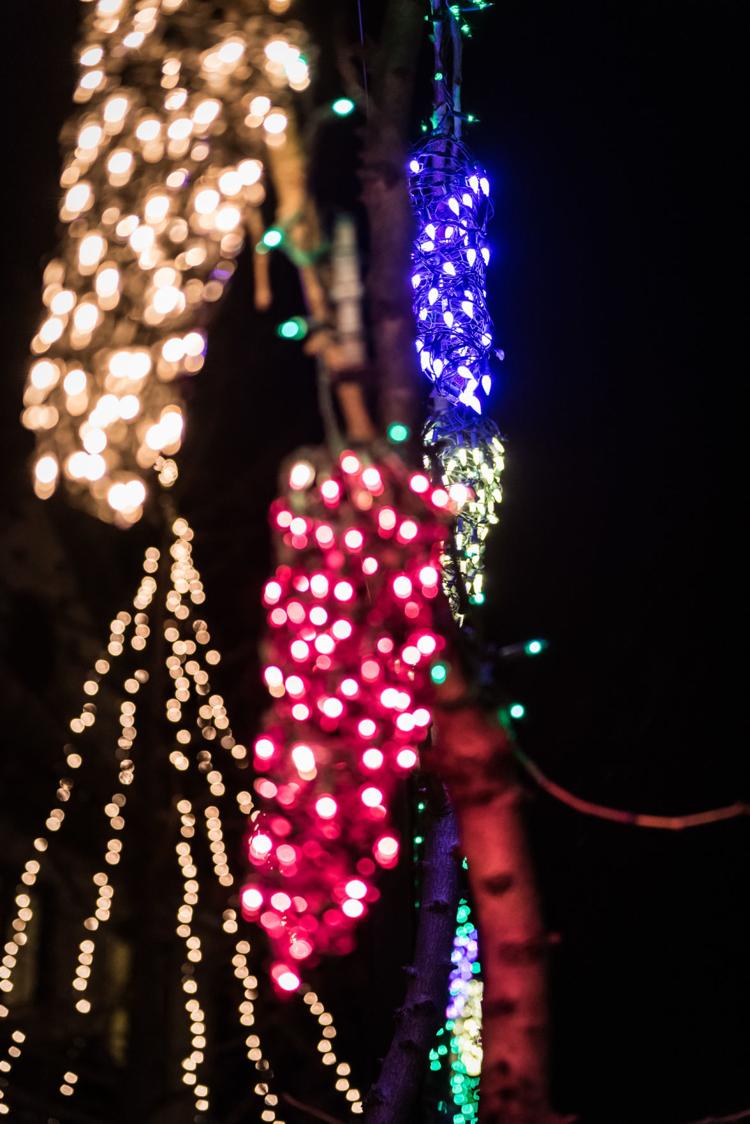 Ciener Garden Tulip Holiday Blooms Light Display
Ciener Garden Tulip Holiday Blooms Light Display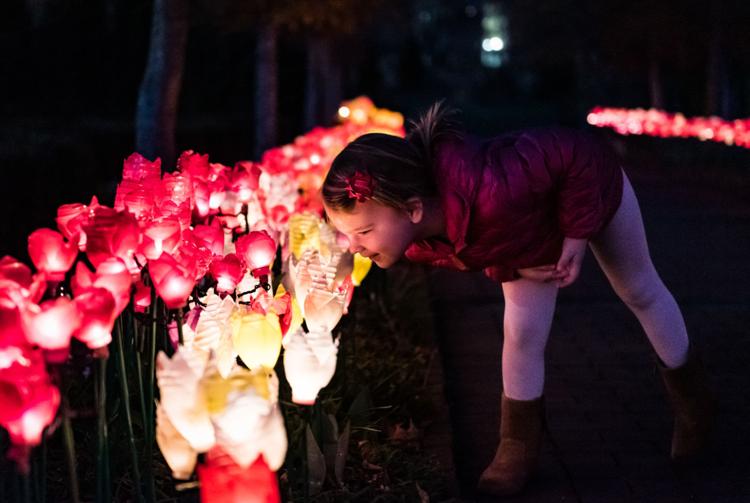 -- VERTICAL GALLERY: HIDE TITLES, UP FONT SIZE --