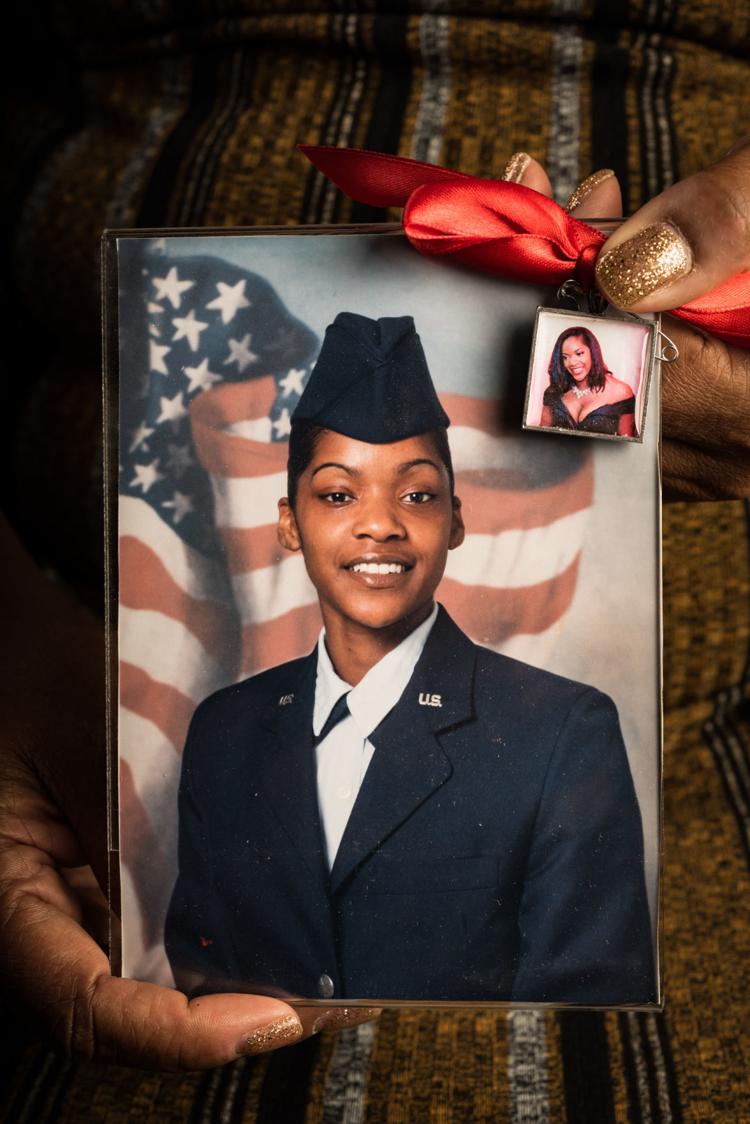 Navigating both newfound motherhood and Army boot camp, Stephanie Lyons was adamant about doing her part to serve her country.
The 21 years she spent in the Army reserves and active duty was filled with excitement but also came with the additional challenge of being a woman in the military, she said.
"We women learned early we had to be tough. We had to be able to do all the things men did," said Lyons, who was the only woman in her unit when she joined. "We couldn't complain too much. We had to contribute just as much, maybe more."
Lyons enlisted in the Army in 1982, the same year her youngest daughter, Kanisha Jackson, was born.
Jackson would one day follow in her mother's footsteps, enlisting in the Air Force during high school and climbing to the rank of senior master sergeant during her 19 years of service.
Jackson died in August at age 37 from a rare form of cancer, and Lyons said is proud of her daughter's service.
"Only 3% of the Air Force reaches that rank. I'm very proud of all she did," Lyons said. "It's also a testament to how we've progressed. It wasn't always easy being a woman in the Army."
After basic training, Lyons became part of the reserves — which required a commitment of one weekend per month and two full weeks in the summer — while also working full-time in Pennsylvania.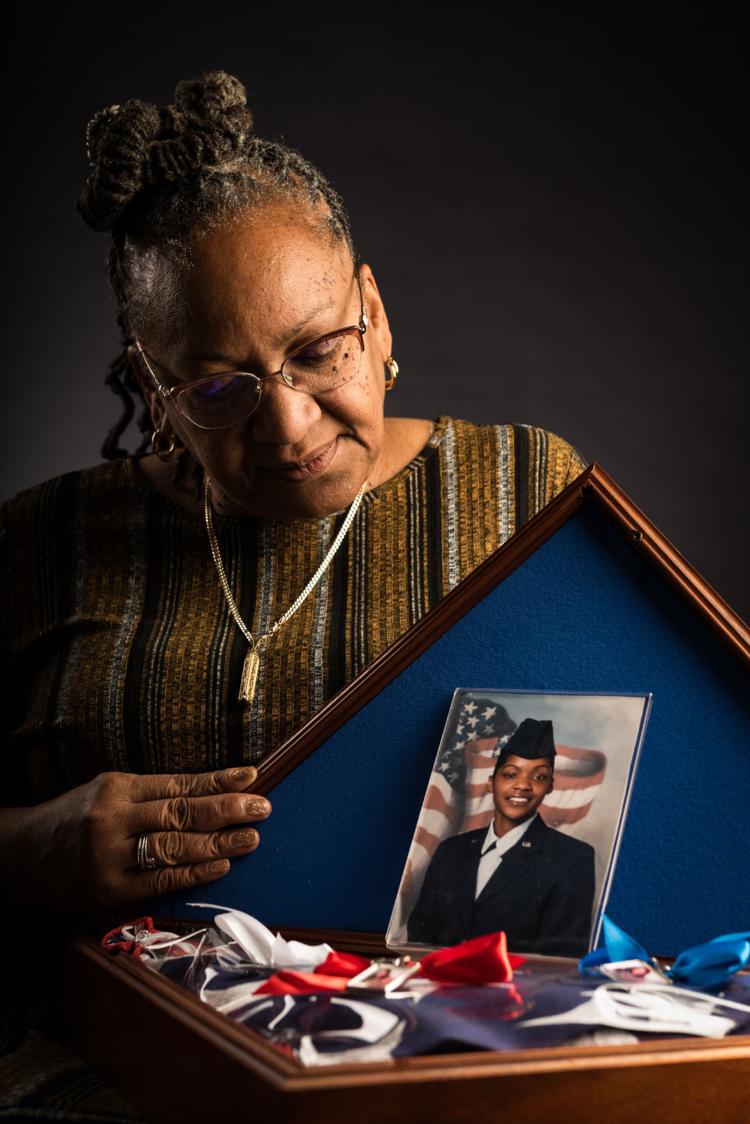 Lyons, who now works as a business analyst for the city of Winston-Salem, said that, while not as intensive as active duty, the reserves were demanding.
"We had to go through the gas chamber, qualify in weapons training, pass annual physical training tests, dig fox holes, drive military vehicles — everything a regular Army person would do," Lyons said. "Although in the mid-'90s, they really began to emphasize that we — the reserves and active duty — are one Army."
In the early 1990s, Lyons did a few months-long tours of active duty during Desert Shield and Desert Storm, largely working in the personnel services division at Fort Bragg.
Lyons, who did processing paperwork for incoming and outgoing solders during her active duty, said her family was a big support during her roughly two years of active duty.
In 2003, Lyons retired from the Army as a staff sergeant and went to work at the Coalition Against Domestic Violence in Washington, D.C., before moving to Winston-Salem.
Lyons, who has worked for the city since 2007, said she is glad she had the chance to serve in the Army and mentor younger soldiers.
"It was a sacrifice, with two small children, but it was also an opportunity to serve my country," Lyons said. "I didn't know what I wanted to do when I grew up so I decided to do something productive while I figured it out."