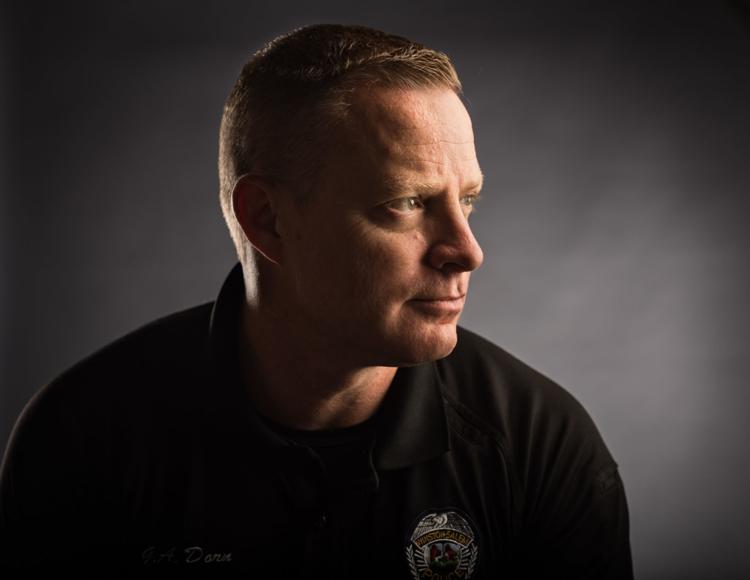 After watching the terror attacks unfold on Sept. 11, 2001, Gregory Dorn decided to return to the military and do his part to better the world.
Dorn — who had previously served in the Army from 1990 to 1996 before joining the Winston-Salem Police Department — joined the National Guard and was later deployed to Iraq.
"In my active duty, I never felt like I had a mission that made a real-world difference," said Dorn, who was stationed in Germany and Washington, D.C., in the 1990s. "After 9/11, I felt like I could do something more for our country. I was tired of seeing all the young people dying on the news."
Dorn deployed with a company from Rocky Mount to Iraq in 2007, leaving behind his wife, Charlotte, and his daughter, Grayce, a second-grader at the time.
He said his family gave him something to
focus on during the hardest parts, including a mission in the northern part of the country ridden with militia propaganda.
"We knew not to touch anything because it could be an explosive," Dorn said of his time patrolling around Hosseinia in northern Iraq. "It was the wild, wild west."
During his nine-month deployment, Dorn said his unit's primary focus was to train Iraqi police in Baghdad and Taji so that the cities could become self-sufficient in law enforcement.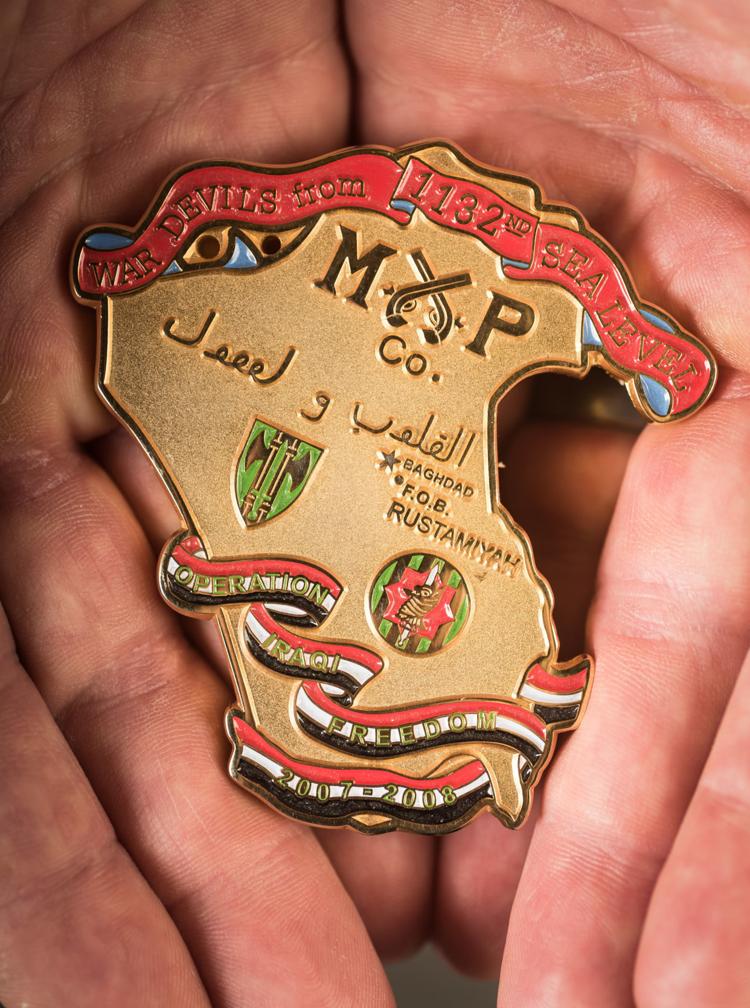 Before training sessions, the Iraqi police officers and American soldiers would patrol together — a dangerous task that often put Dorn and others in the path of improvised explosive devices or IEDs.
Dorn sustained a concussion and ruptured ear drum in an IED blast, but dismissed it, saying he feels lucky amid the many losses the unit sustained.
"If you look at that unit from Rocky Mount, most of them grew up together, played ball together, their kids play together," Dorn said. "To lose a best friend is a horrible, very hard thing."
In his company of about 120 people, five soldiers were killed and about 20 were significantly injured, many with severed limbs.
After his unit returned home, at least two more committed suicide, he said, noting the toll war can take on a person.
"That stuff is never going to leave you. I think about it every single day," Dorn, 47, said. "It was a pretty rough trip, but I wouldn't trade it for anything."
After returning to Winston-Salem in 2008, Dorn resumed working at the police department where he is now a lieutenant with the criminal investigations division.
Dorn, a Forbush High School graduate, initially started rookie school with the Winston-Salem Police Department two days after completing his military service in 1996, inspired by his father and uncle who had worked there.
He said police work feels like an extension of the military.
"Working day in day out, working holidays, the overall mission of service — it's all very similar," he said. "It has all been very rewarding."