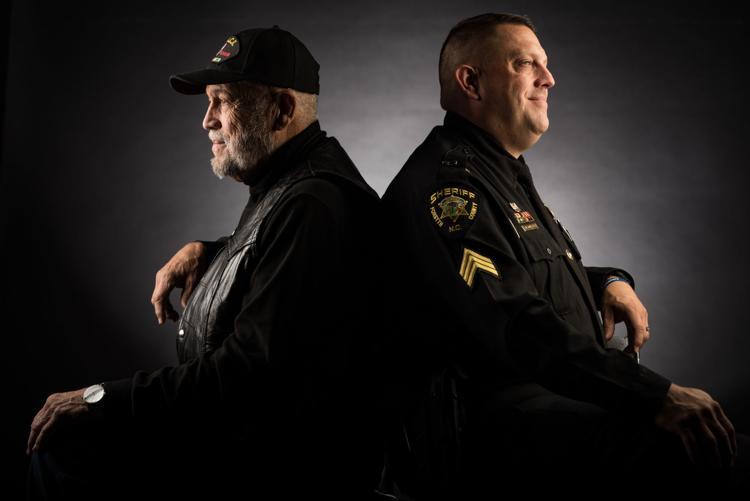 Of the same family tree but different military branches, Ed and Trey Gaylor each set out as teenagers to serve their country.
While the experiences for the father-son duo were different — with Ed Gaylor enlisting in the Army in 1965 to serve in the Vietnam War and Trey Gaylor serving in the Marines in the 1990s — both said the military was a challenging yet humbling venture.
"There were times I was scared to death, but I did what had to be done," said Ed Gaylor, who served in Vietnam as a helicopter mechanic. "I felt like I owed my country something. I figured I'd serve my years and then go on and live what I hoped was a normal life."
Both father and son went on to pursue decades-long careers at the Forsyth County Sheriff's Office after their military service.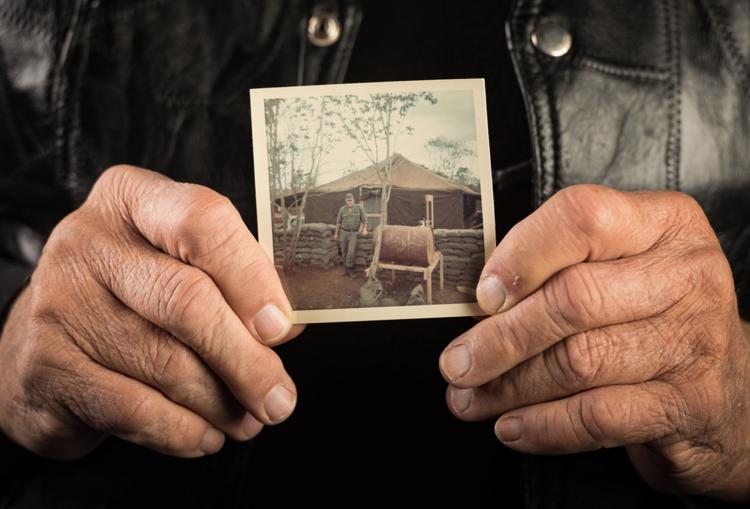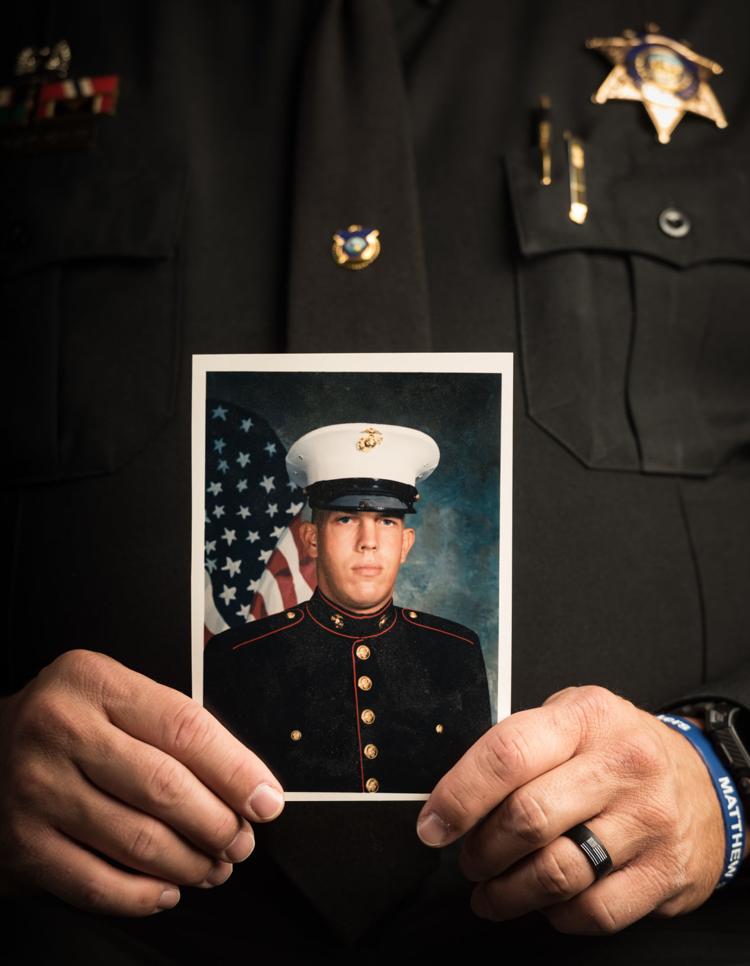 Trey Gaylor is now a sergeant at the sheriff's office, said his father was his inspiration for his career trajectory.
"Seeing my dad come home in uniform was just fascinating, the coolest thing," said Trey Gaylor, who served in the Marines. "In my mind, he was the only deputy out there, a hero. I wanted to be like my dad."
Ed Gaylor
Instead of waiting to be drafted into the Vietnam War, Ed Gaylor, 74, decided to enlist in the Army and chose a job that complimented his natural affinity for mechanics.
After more than a year of training, he was deployed to Vietnam in early 1967 as a helicopter mechanic.
The constant need for vigilance, attacks on base and the friends who didn't make it home wore on him, he said.
"Our compound was mortared a couple of times," he said. "One time the siren went off, they loaded us into trucks and dropped us off at a new location. I was lucky it was a drill because I realized I was the senior sergeant on the scene and I felt lost."
After 18 months in Vietnam filled with near-misses, the adjustment back home was difficult, and Ed Gaylor said he, like many other veterans at the time, didn't like to talk about his time overseas.
"For the first month, every time I heard a siren, I was looking for my rifle," he said, noting that in Vietnam they kept rifles with them at all times. "The first time I went in an elevator, it scared me to death."
As he transitioned back to life in the U.S., he moved to Winston-Salem to get his degree in aviation and mechanics.
Soon after, the father of two began working at the Forsyth County Sheriff's Office, retiring in 1999.
"Veteran's Day, it makes me a little bit emotional," he said. "Vietnam, that was a period of my life that I got through. I learned to survive."
Trey Gaylor
From the Marines to the police department to the sheriff's office, Trey Gaylor, 44, said he always knew he wanted to serve.
Inspired by his father's legacy, he signed up for the Marines during his senior year at North Forsyth, shipping off to boot camp at age 17.
"I looked up to my dad a lot. I still look up to him," he said. "I loved being a Marine and I've loved being in law enforcement. It's one of those things that's in your blood or not."
In 1994, Trey Gaylor was posted in Yorktown, Va., part of the security force regiment for a year before he broke his leg playing combat soccer, mandating surgery.
Residual pain in his leg kept him at Yorktown for his entire enlistment, he said. He was reassigned to the headquarters platoon where he drove to pick up new Marines and picked up mail from the post office among many administrative duties.
"When I look back, I tell my wife 'I don't feel like I did enough, I didn't get deployed,'" he said. "But she always tells me 'If they had called, you know you would've gone. Your service is no different than anyone else's.'"
After being discharged from the Marines in 1997, Trey Gaylor began a five-year stint at the Winston-Salem Police Department.
In late 2003, he shifted to the Sheriff's Office where he has continued his passion for law enforcement.
"Any military job, especially being in an infantry field, it takes a toll on you," he said. "When I see the American flag on my front porch every day, it makes me proud of my service, proud of my father's service and proud we still have folks out there volunteering to defend our country."
Veterans - Ed Gaylor and Trey Gaylor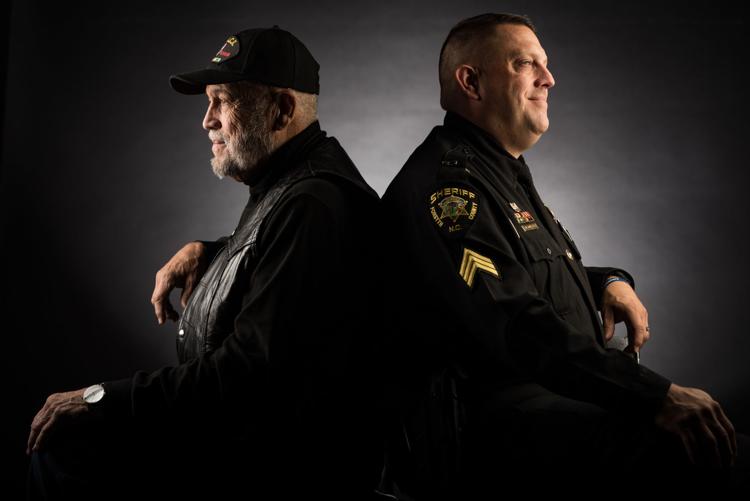 Veterans - Ed Gaylor and Trey Gaylor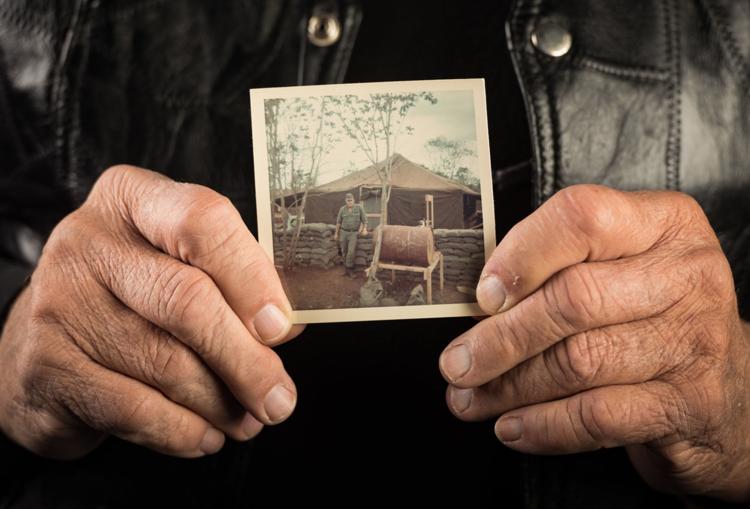 Veterans - Ed Gaylor and Trey Gaylor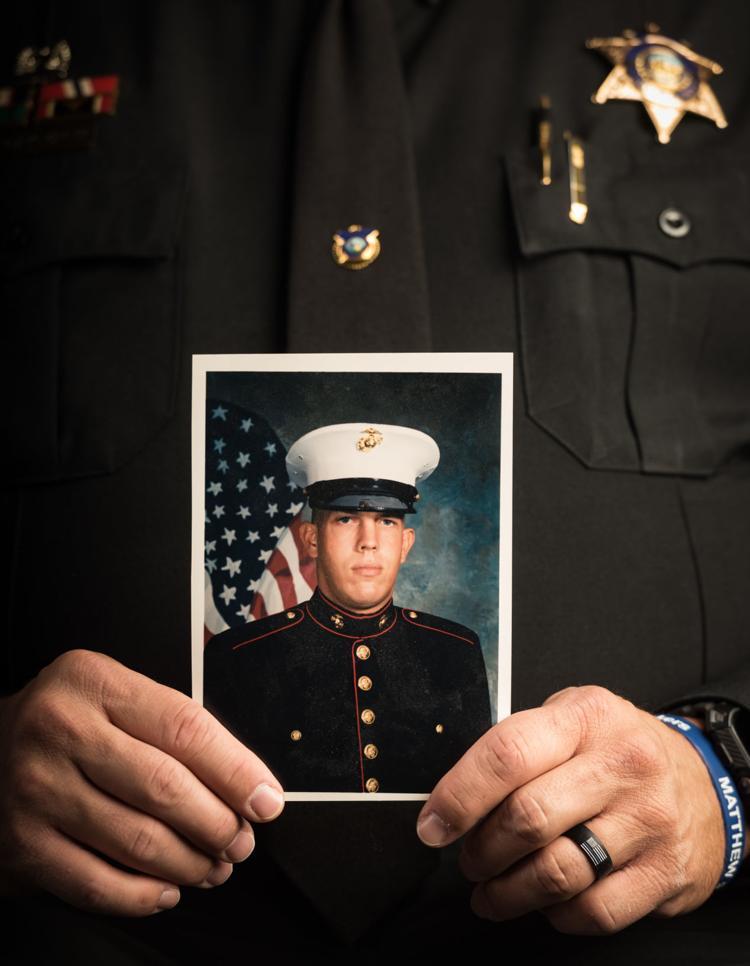 Veterans - Ed Gaylor and Trey Gaylor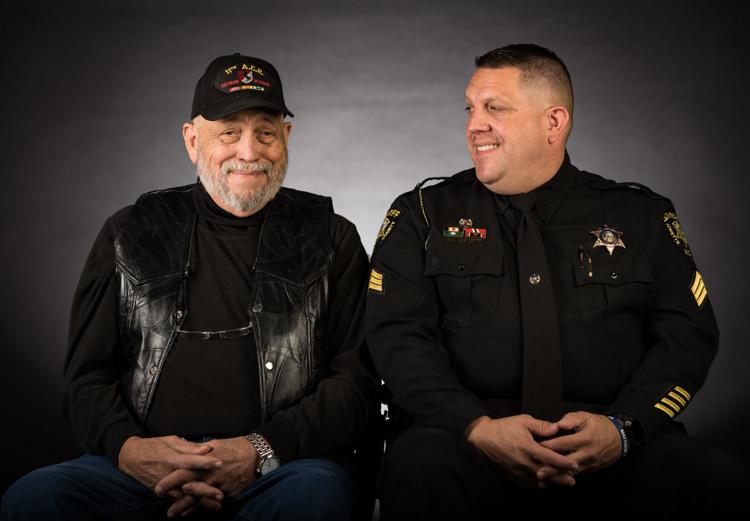 Veterans - Ed Gaylor and Trey Gaylor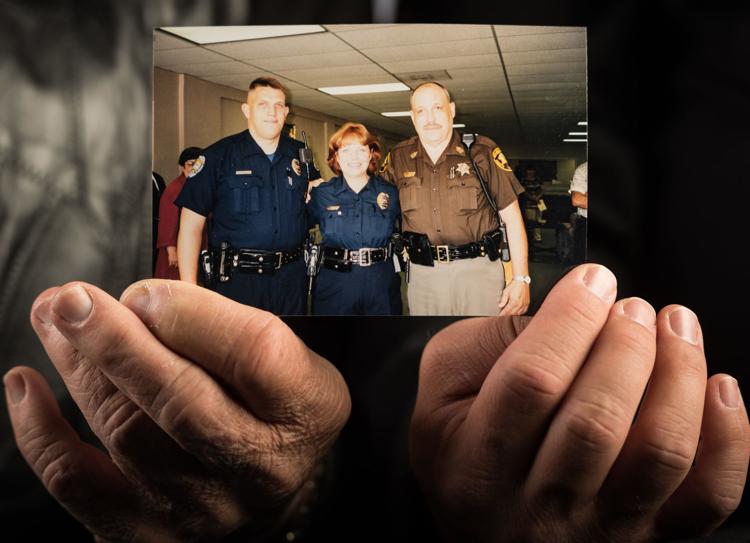 Veterans - Ed Gaylor and Trey Gaylor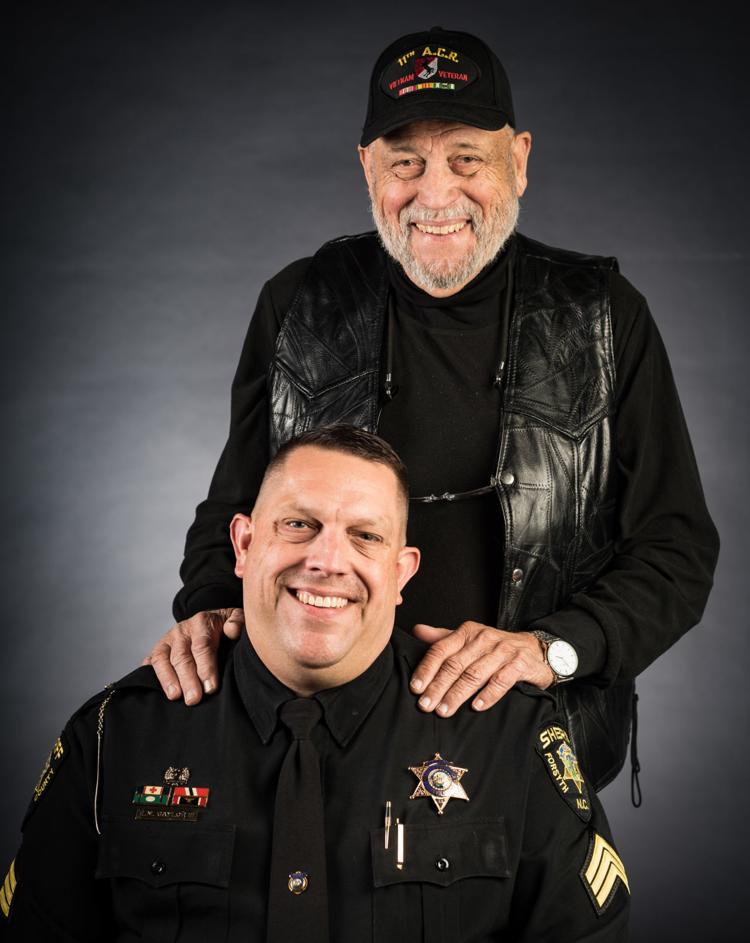 Veterans - Ed Gaylor and Trey Gaylor
Veterans - Ed Gaylor and Trey Gaylor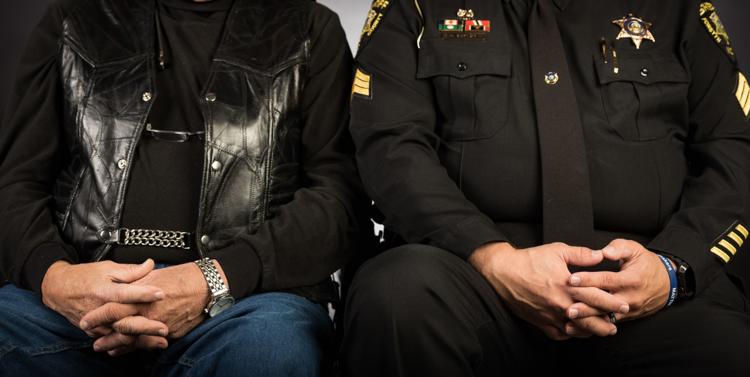 Veterans - Ed Gaylor and Trey Gaylor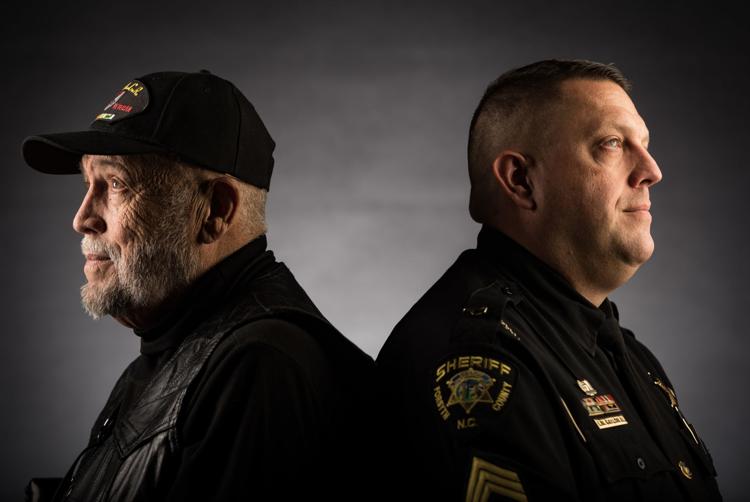 Veterans - Ed Gaylor and Trey Gaylor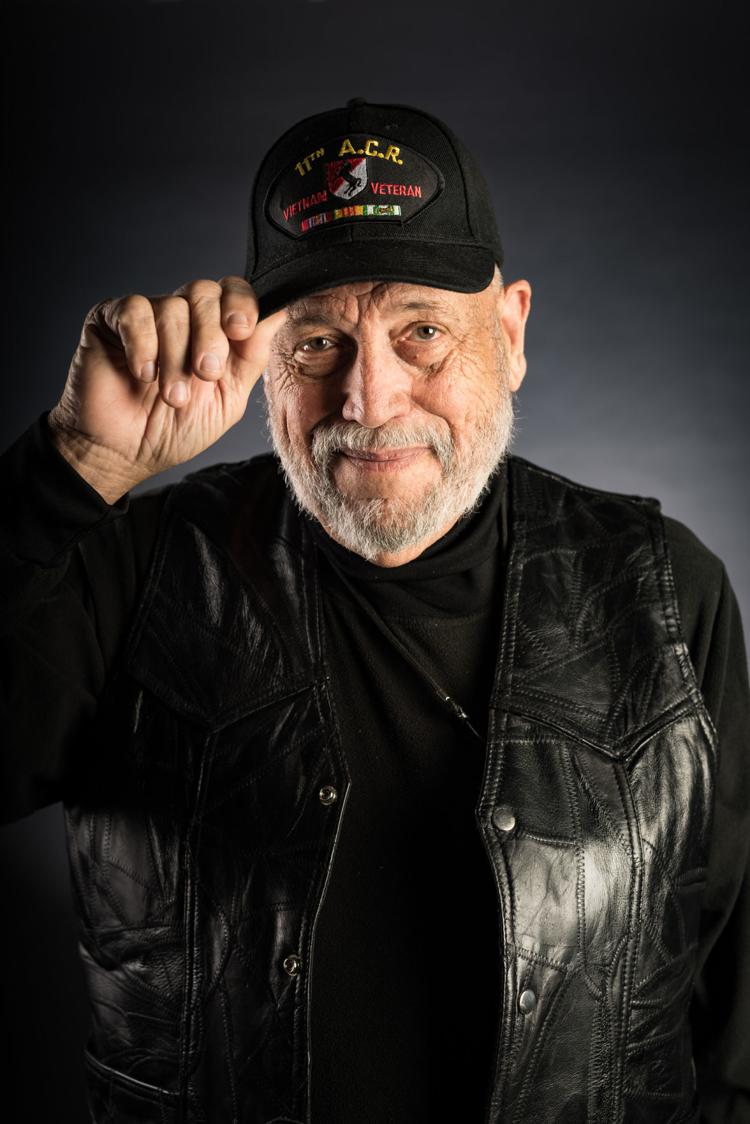 Veterans - Ed Gaylor and Trey Gaylor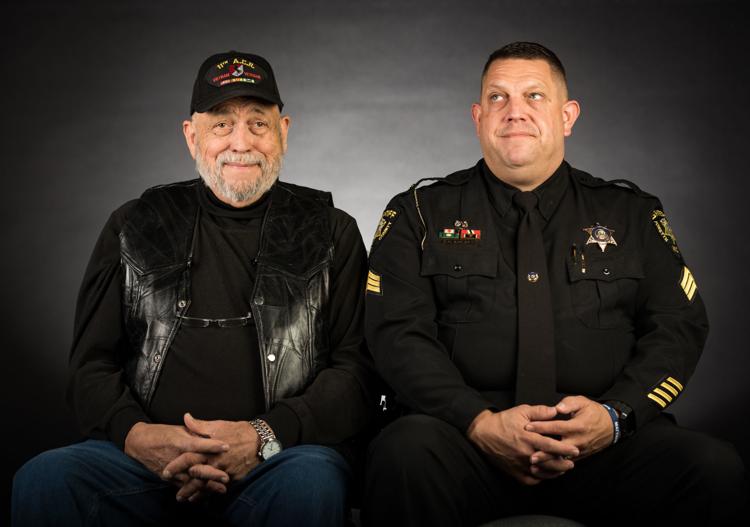 Veterans - Ed Gaylor and Trey Gaylor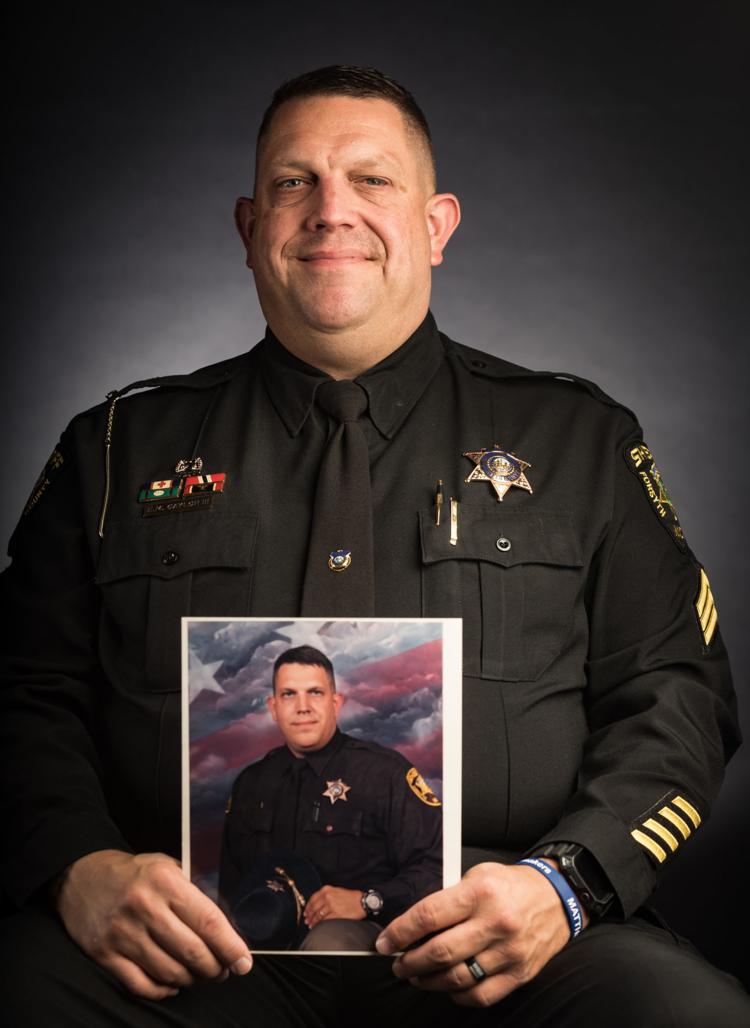 Veterans - Ed Gaylor and Trey Gaylor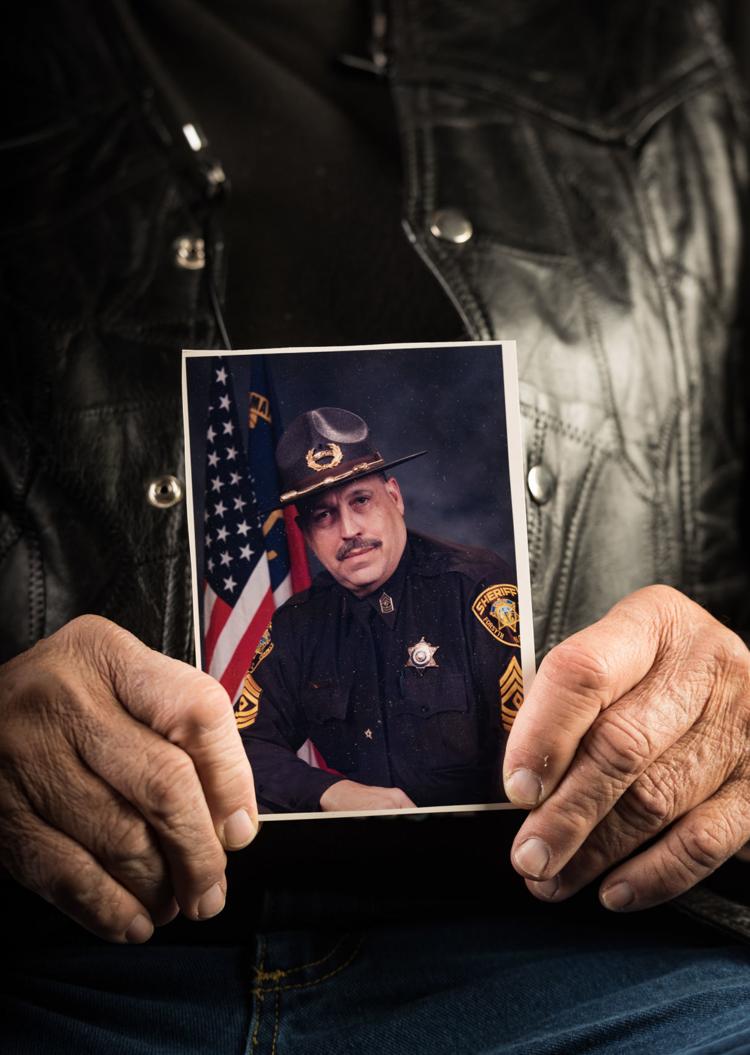 Veterans - Ed Gaylor and Trey Gaylor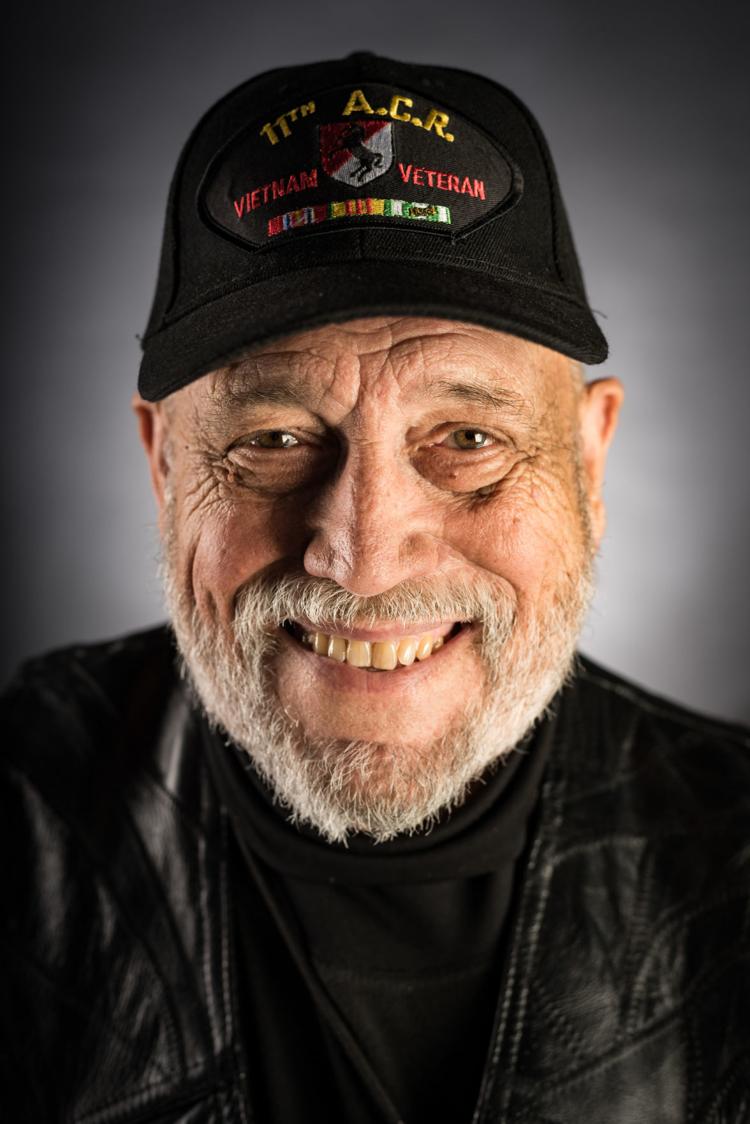 Veterans - Ed Gaylor and Trey Gaylor