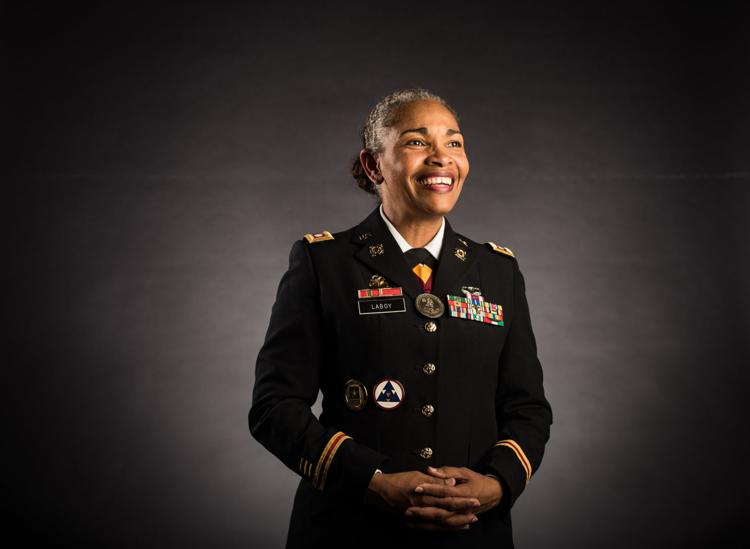 Lt. Col. Adriana Laboy remembers when Iraqi insurgents fired mortar shells at her U.S. Army Reserve unit when it was stationed in Balad, Iraq.
"We had a lot of incoming fire all the time — from dusk to dawn," Laboy said. "We had to wear pretty much all of our battle gear."
Once, mortar shells landed about 100 yards from where she was.
"They exploded," she said. "They were loud. They were close."
Laboy and her fellow soldiers took cover.
"Those were scary moments," she said.
Laboy was a major at the time, serving in the U.S. 3rd Corps Support Command. Her unit provided logistical training to friendly Iraqi Ground Forces from October 2005 to August 2006, during the Second Gulf or Iraq War.
"They were trained to take their own supplies to their own fighting forces," she said.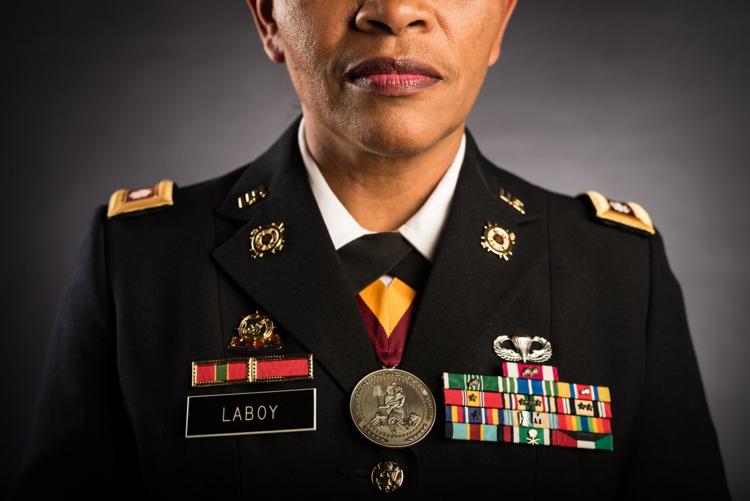 Laboy, 53, is now the Army JROTC commander at Glenn High School.
She joined the Army ROTC program when she was a student at the University of Puerto
Rico at its Rio Piedras campus, where she earned a bachelor's degree in humanities and modern languages in 1989.
She earned her commission as a second lieutenant in June 1989. She went to basic camp for cadets at Fort Knox, Ky., and later attended airborne school at Fort Benning, Ga.
Laboy went on active duty on March 6, 1989, at Fort Bragg as a detachment commander in a transportation company. Her unit supported the operations of the U.S. 82nd Airborne Division.
When she arrived at Fort Bragg, the airborne soldiers were deploying to the Panama crisis. She worked at Fort Bragg as a logistics and transportation officer.
Laboy was deployed to Saudi Arabia with an Army squad of 12 truck drivers and mechanics. From August 1990 to April 1991, her unit served in Saudi Arabia during Operation Desert Shield and Desert Storm.
Her unit provided the U.S. 82nd Airborne Division soldiers and other U.S. fighting forces with water and ammunition. Her company didn't suffer any casualties.
Laboy joined the U.S. Army Reserves in 1998, and she left active duty in U.S. Army in 2001.
During her career, she served as the executive officer for Army ROTC programs at N.C. A&T State University and Wake Forest University from 2011 to 2014.
Laboy also has taught Spanish at Easton, Petree and Diggs elementary schools.
Veterans - Army Lt. Col. Adriana Laboy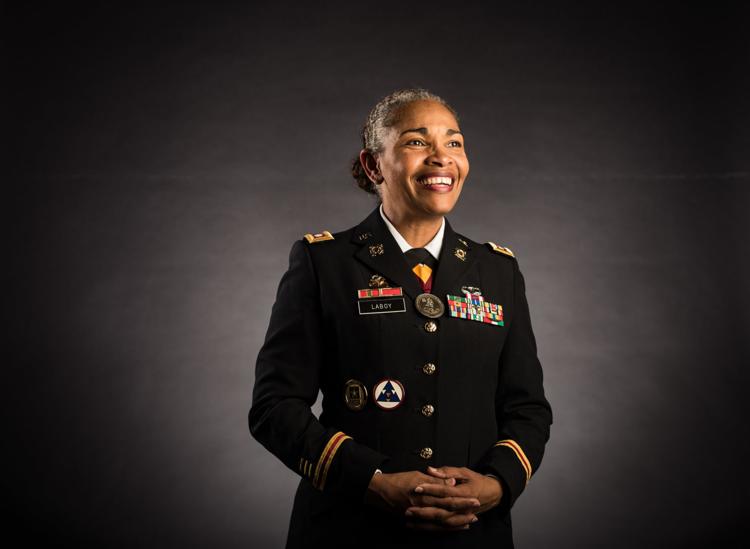 Veterans - Army Lt. Col. Adriana Laboy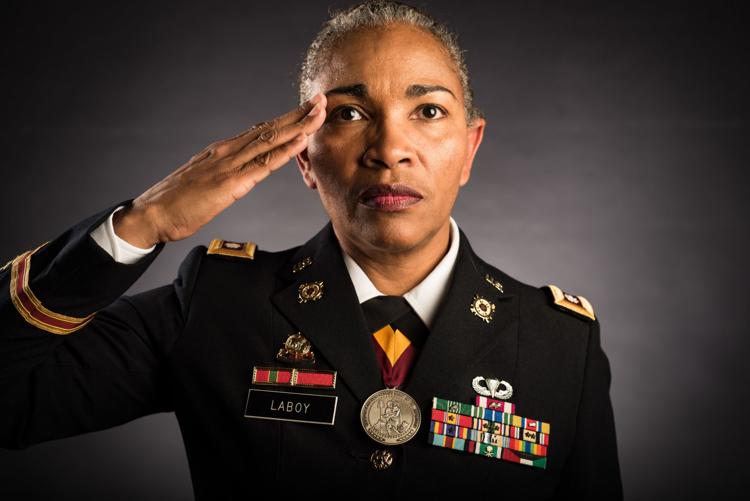 Veterans - Army Lt. Col. Adriana Laboy
Veterans - Army Lt. Col. Adriana Laboy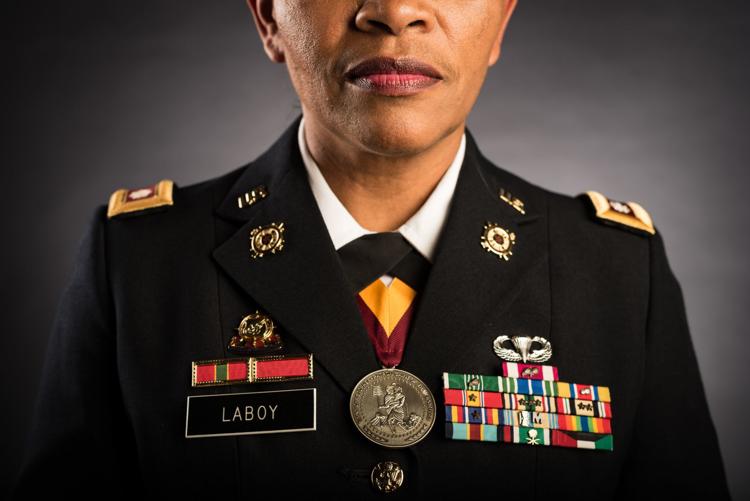 Veterans - Army Lt. Col. Adriana Laboy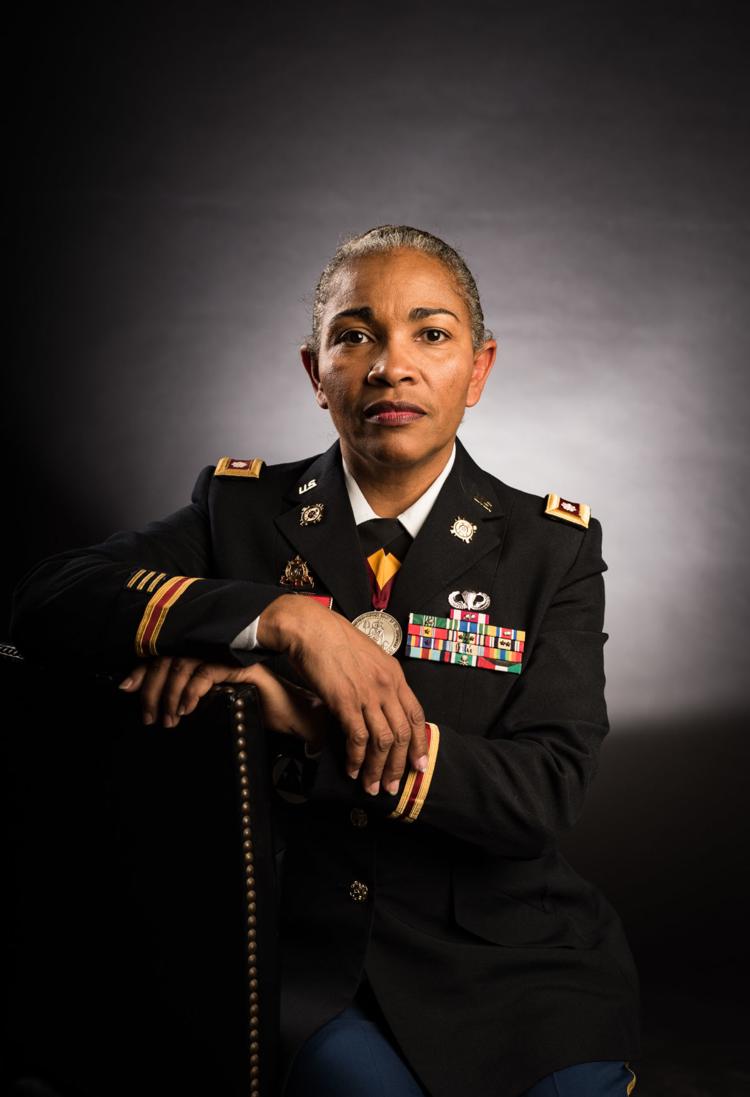 Veterans - Army Lt. Col. Adriana Laboy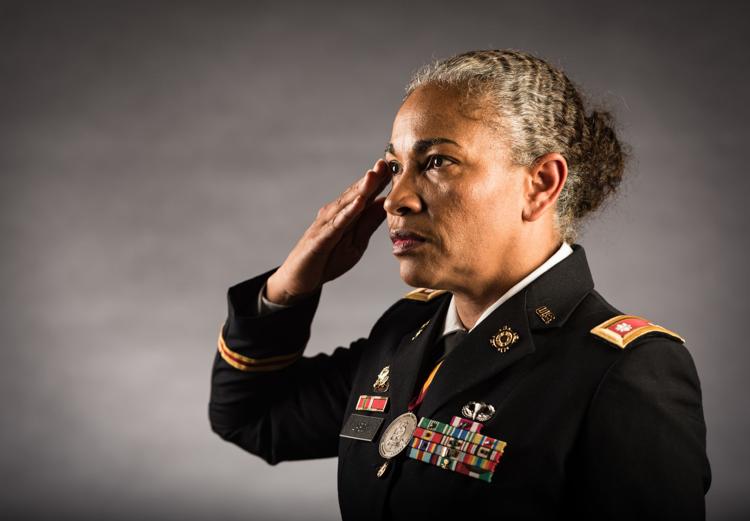 Veterans - Army Lt. Col. Adriana Laboy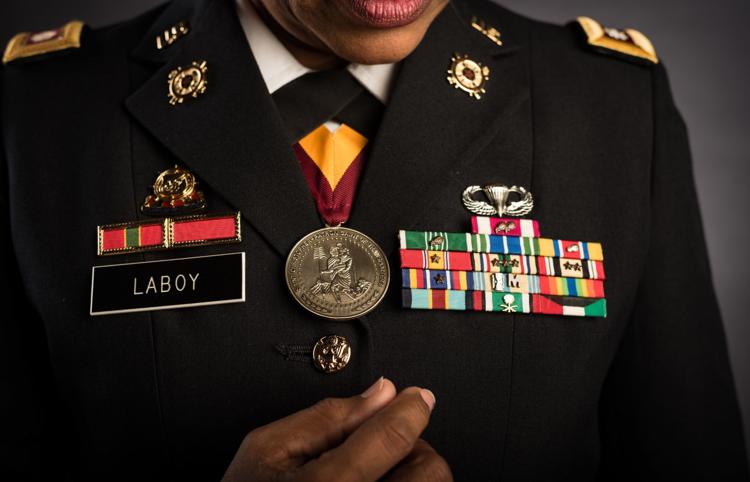 Veterans - Army Lt. Col. Adriana Laboy