High school basketball: Five games to watch
Conference play tips off this week for boys and girls basketball teams across the Northwest
Both the Central Piedmont 4-A and Piedmont Triad 3-A start that road Tuesday (Jan. 7). The Northwest 1-A begins conference play later in the week.
Meanwhile, Forbush continues its undefeated run through the Western Piedmont Athletic 2-A, having knocked off West Stokes. The Falcons remain atop Class 2-A rankings, according to MaxPreps, with a win over the Wildcats last week.
Five area games to keep an eye on:
Boys basketball: REYNOLDS (4-7) at DAVIE COUNTY (9-3)
Reynolds has dropped two straight games going into its Central Piedmont 4-A opener.
Caden Davis, a 6-foot-4 guard, along with 6-foot guard Tyreik Leach have led the Demons in scoring. Both juniors have averaged more than 15 points in an 11-game span. The Demons' last two losses are to Parkland, most recently Jan. 4 at the Hoop Cities Classic at Winston-Salem Prep.
Davie County returned four from its 11-player varsity roster that helped the War Eagles reach the third round of the Class 4-A playoffs. Among those standouts was Brooks Johnson, a 6-foot-3 senior captain who scored a team-high 17 points in a 68-66 overtime win over East Surry on Saturday.
Boys Basketball: SOUTHWEST GUILFORD (7-6) at PARKLAND (8-1)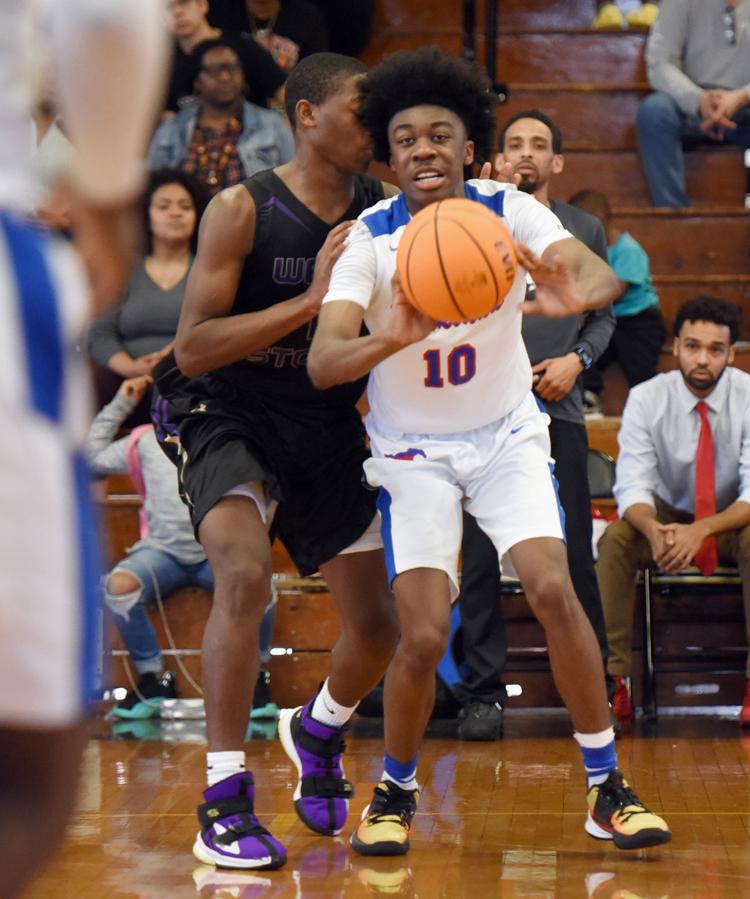 Parkland is one of three Piedmont Triad 3-A programs that are either undefeated or have a lone loss; Greensboro Dudley and Mount Tabor are the others.
Parkland has won three straight games since an overtime loss to West Stokes in the Frank Spencer Holiday Classic on Dec. 26. Camian Shell, a junior, scored a game-high 32 points in the Mustangs' latest victory over Reynolds on Saturday.
Coach Greg Vlazny is in his first season leading Southwest Guilford after the departure of Guy Shavers in April but also eight seniors who helped the team win a second NCHSAA title in three seasons. Southwest Guilford has lost three straight games, including a 76-59 rout by Page on Friday.
Girls basketball: WEST FORSYTH (7-4) at EAST FORSYTH (5-5)
West Forsyth, opening Central Piedmont 4-A play at East Forsyth's Musten Gym, last faced the Eagles in just the third game of the season. East Forsyth won 51-47 at Atkins in the Pepsi Bracket semifinal of the Mary Garber Holiday Tip-Off Classic on Nov. 25.
East Forsyth approaches its third game of 2020, having defeated Mount Airy as Jaydn Hoover scored 15 points but then losing to Jamestown Ragsdale 53-38 Friday.
Girls basketball: REAGAN (6-5) at GLENN (11-1)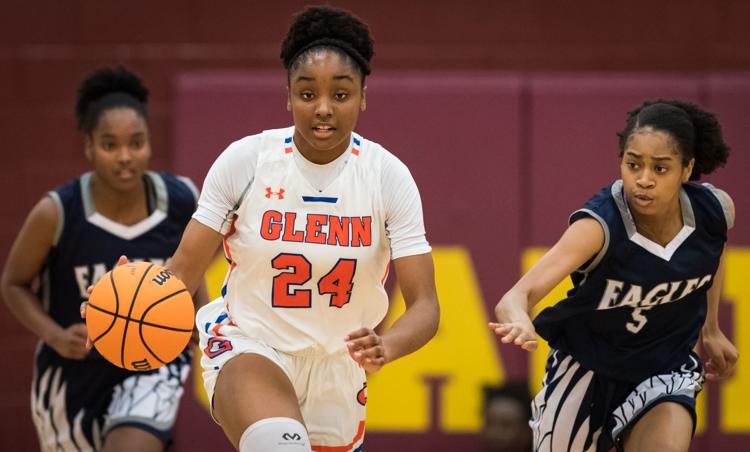 Glenn, which MaxPreps ranked the No. 1 team across all classifications in North Carolina so far, begins Central Piedmont 4-A play with its first game since appearing in the John Wall Holiday Invitational in late December.
Glenn faced its first loss of the season during that tournament, routed by St. Frances Academy (Md.) 51-27 at Cary Academy in the semifinals.
The Bobcats have seen success with returning players such as Nakia Weston and Jacee Busick, who was selected for the Journal's All-Northwest team in April and later signed with Charlotte. Iycez Adams, a two-time all-state selection within the NCISAA who transferred from Wesleyan Christian, has been a welcomed addition.
Reagan has won its last two games, both against Greensboro Grimsley. The teams' last matchup came during the Garber, a 61-16 Glenn win on Nov. 23.
Girls basketball: FORBUSH (9-2, 3-0) at ATKINS (5-3, 3-1)
Forbush is the top-ranked team in Class 2-A, according to MaxPreps.
The Falcons are coming off a 50-47 conference win over West Stokes in East Bend on Friday. The Wildcats approached that matchup rated by MaxPreps as the No. 4 ranked team in Class 2-A.
Parkley Hennings, a 5-foot-11 senior, leads with Falcons with 16 points per game. Senior Nicole Scott has averaged 15 points.
After a 39-35 win against North Forsyth on Friday, Atkins sits in second place in the league standings behind the Falcons. The Camels got that victory behind 11 points each from Layla Tillery and Annabell Merriam.