GREENSBORO — A year ago, a Grammy Award-winning music producer set out to record an album over two weekends featuring local musicians, to benefit United Way efforts to fight poverty.
Then Andreao "Fanatic" Heard discovered more talented artists, as well as community leaders, activists and people in poverty to include.
The "Artists United to End Poverty" album grew to 27 songs featuring a variety of genres, as well as 15 interludes of spoken word and music.
Now, it's almost ready for release.
All proceeds will go to United Way of Greater Greensboro to help end local poverty.
Heard sees the album not only as a way to help United Way, but to showcase Triad area musical artists to a worldwide audience.
"North Carolina will be next on the map to be discovered as a place to find great talent and superstars," Heard said.
At a Monday launch celebration, Heard and United Way announced the album's release date: Sept. 6.
Heard, Thomas "TJ" Johnson, Reynard Pringle and United Way Vice President Michael Cottingham serve as album executive producers.
Heard's entertainment company, The Culture Pushers, and Sixthboro Entertainment will release the album. An online pre-sale link soon will be available at www.UnitedWayGSO.org/Album.
The album features original material in genres such as country, gospel, pop, R&B and hip-hop. Artists donated their songs, but will retain publishing rights.
Heard aims to chart on the Billboard Top 40 albums and submit it for a Grammy nomination.
He praised those who donated their artistry.
"This can be a very epic moment for our city," Heard told Monday's gathering of project supporters and sponsors at United Way headquarters. "We can change a lot of lives."
Digital downloads initially will sell for $1.99 on Amazon and iTunes. Producers plan to follow that with streaming platforms such as Spotify, Tidal and Pandora in October and deluxe CD and vinyl collector's editions for Christmas.
United Way's board has decided to buy the first 1,100 downloads, Michelle Gethers-Clark, local United Way president, told the crowd.
"Through this whole project, what I found is that there are so many layers to poverty," Heard said. "Poverty is not just homeless people."
In Greensboro, nearly 20 percent of the population lives below the federal poverty threshold, which is $25,750 for a family of four. One in four children live in poverty.
Several album songs will become scores to videos that tell stories of poverty.
Some artists on the album performed at Monday's launch event: J. Timber, Evan Olson, Juju Guru and 3 Staxx.
Others who will sing on the album include Greensboro native Shelby Johnson, better known as Shelby J., who toured for years with Prince; Sybil Lynch Newman, who goes by Sybil, an R&B and pop recording artist who graduated from N.C. A&T, and singer/songwriters Laurelyn Dossett and Vanessa Ferguson, a finalist on the NBC singing competition "The Voice" in 2017. 
Among those recording interludes between songs were Josephus Thompson III, a spoken-word artist, educator and entertainer who is known as the go-to guy for Greensboro's poetry scene, as well as community activists and people affected by poverty.
Gethers-Clark recorded the intro.
Heard and Hickory artist Andre Fenix wrote the group song, "Die 4 Love." It's in the vein of "We Are the World," the 1985 song recorded by superstar musicians that raised millions of dollars for humanitarian aid in Africa and the United States.
Presenting "Die 4 Love" is a group that includes Mayor Nancy Vaughan, gospel artist John P. Kee, The Hamiltones, and the Rev. Bryan Pierce and the gospel choir at his Mount Zion Baptist Church.
That song soon will be released to radio, Heard said.
"We need for this album to be the 'We Are the World' of 2019," Gethers-Clark told Monday's gathering. 
In addition to the mix of genres, "It's older musicians who are well-established in the community," Heard said. "It's younger, up-and-coming artists and musicians. It's like a melting pot of all of the greatest, elite talent that we have here in the Triad." 
Heard and Cottingham hope that the project becomes a model for United Way organizations in other communities.
Heard grew up in Greensboro and went on to produce records for Michael Jackson, Beyonce, the Notorious B.I.G. and Will Smith. He produced the No. 1 smash "Crush on You" for Lil' Kim's debut album "Hard Core" in 1996, and "Y'all Know" for Will Smith's 1997 album, "Big Willie Style," which sold roughly 10 million copies.
In January 2018, Heard returned to Greensboro from California.
"When I left here, the quality of music and the talent level weren't developed like they are now," Heard said. "I want this record to come out so the industry can see that there is something special brewing out here, with the artists in North Carolina and Greensboro, particularly."
Producers recruited album production sponsors: AZ Development, Community Foundation of Greater Greensboro, Downtown Greensboro, IberiaBank, Koury Corp., Joy Shavitz, Randall Kaplan and Ann Zuraw.
They continue to recruit sponsors — and want to attract album buyers when it's available. 
"When people hear this album, I'm sure they're going to want to support it," Heard said. "It's like a business card for our city."
'Artists United to End Poverty' album launch party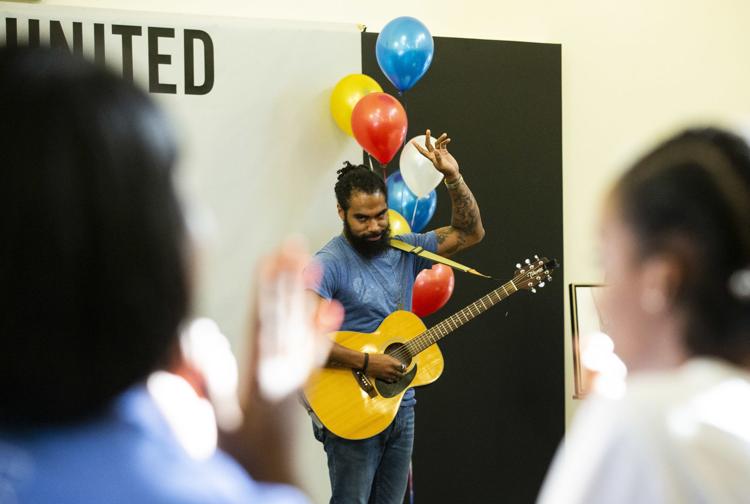 'Artists United to End Poverty' album launch party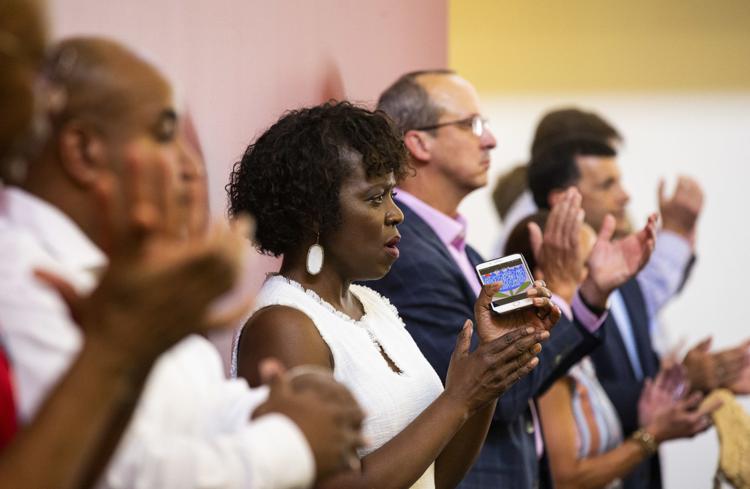 'Artists United to End Poverty' album launch party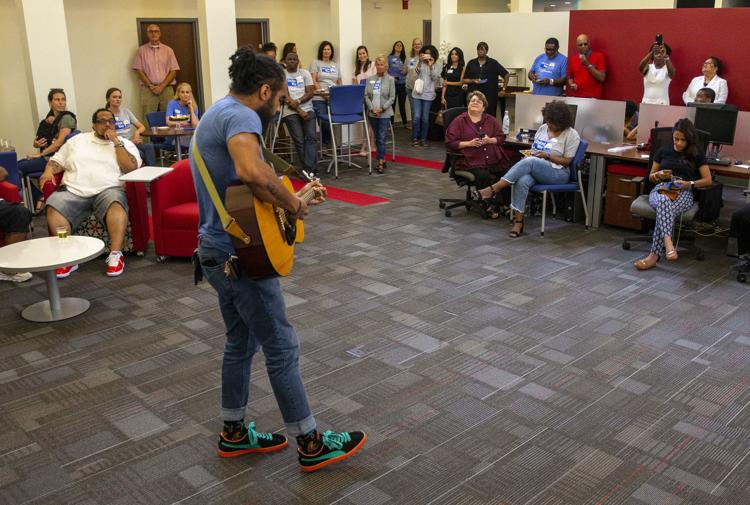 'Artists United to End Poverty' album launch party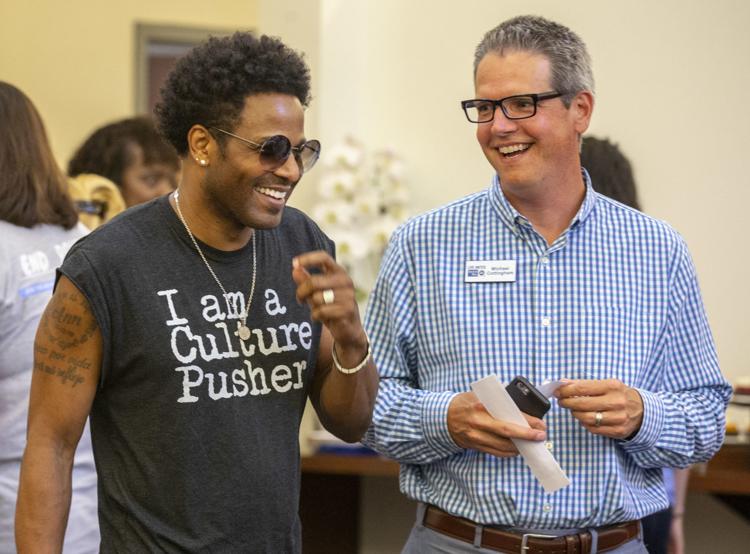 'Artists United to End Poverty' album launch party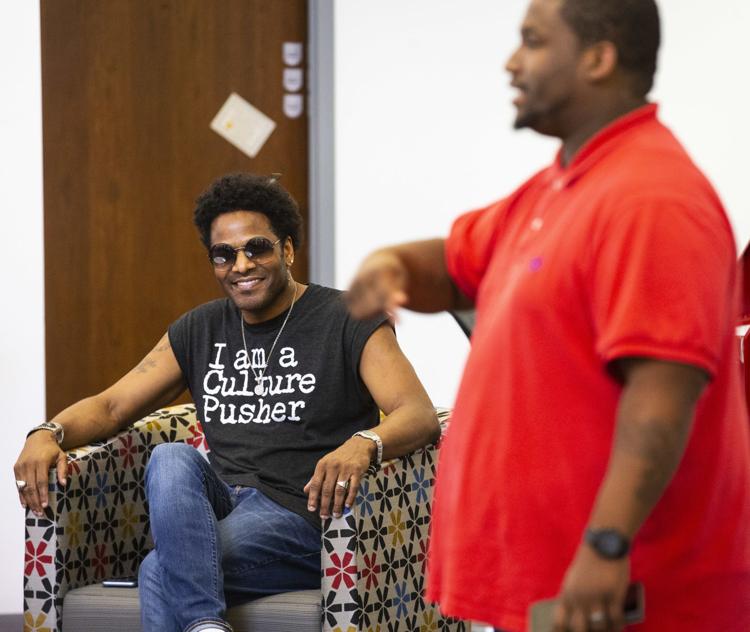 'Artists United to End Poverty' cover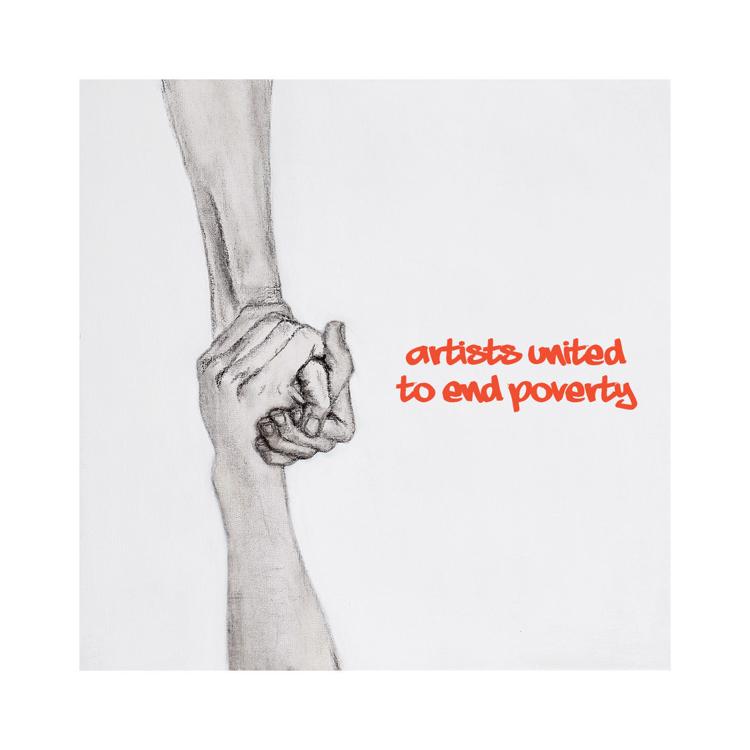 The making of the 'Artists United to End Poverty' album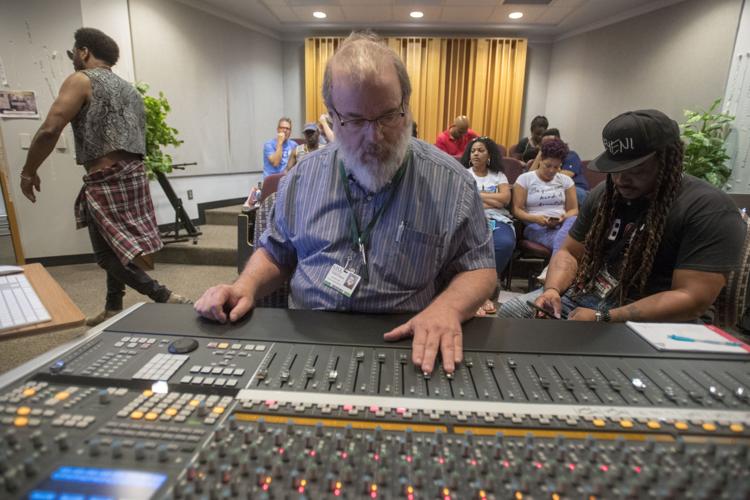 The making of the 'Artists United to End Poverty' album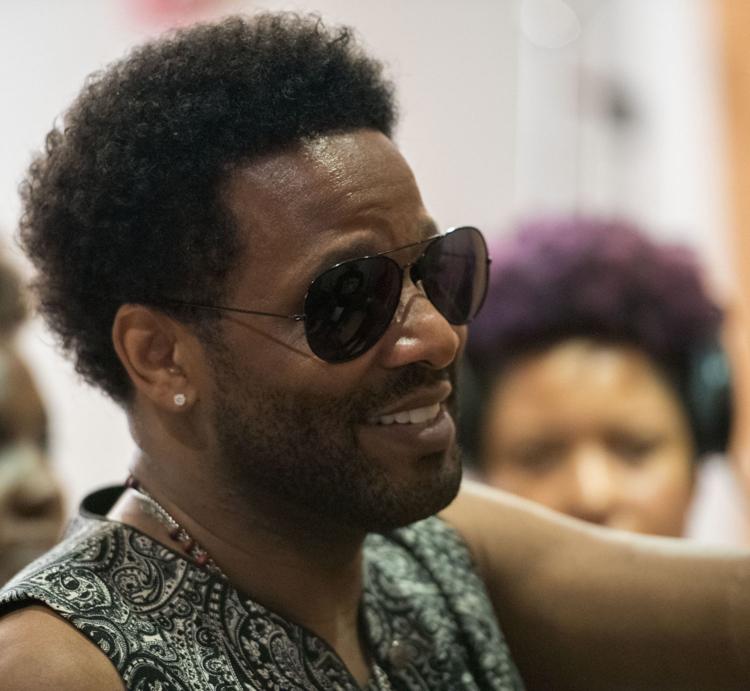 The making of the 'Artists United to End Poverty' album
The making of the 'Artists United to End Poverty' album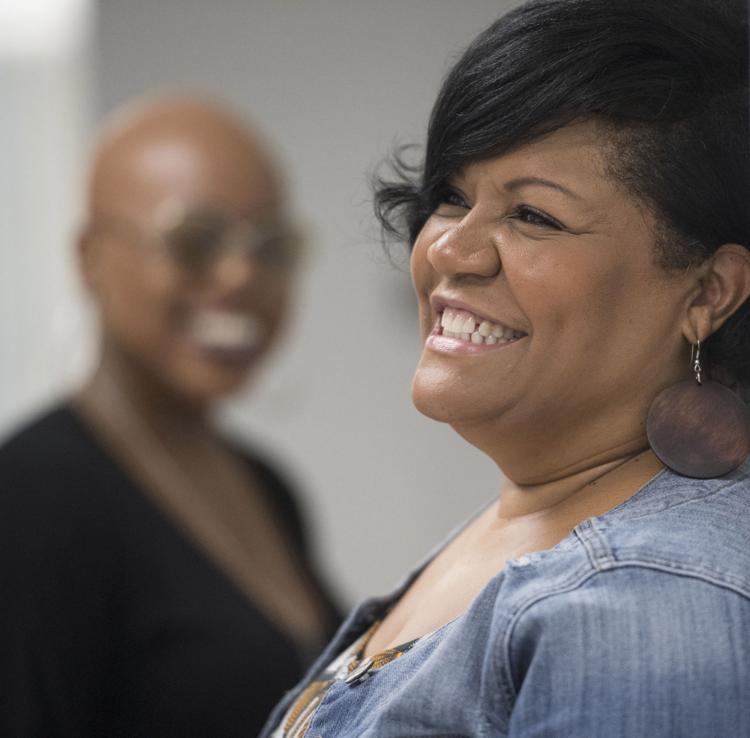 The making of the 'Artists United to End Poverty' album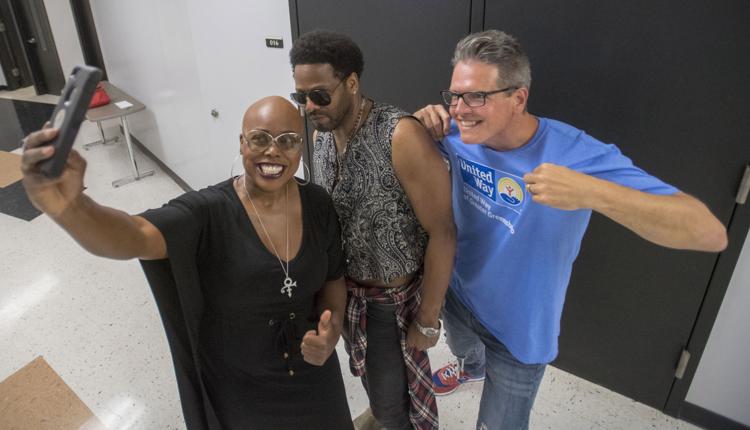 The making of the 'Artists United to End Poverty' album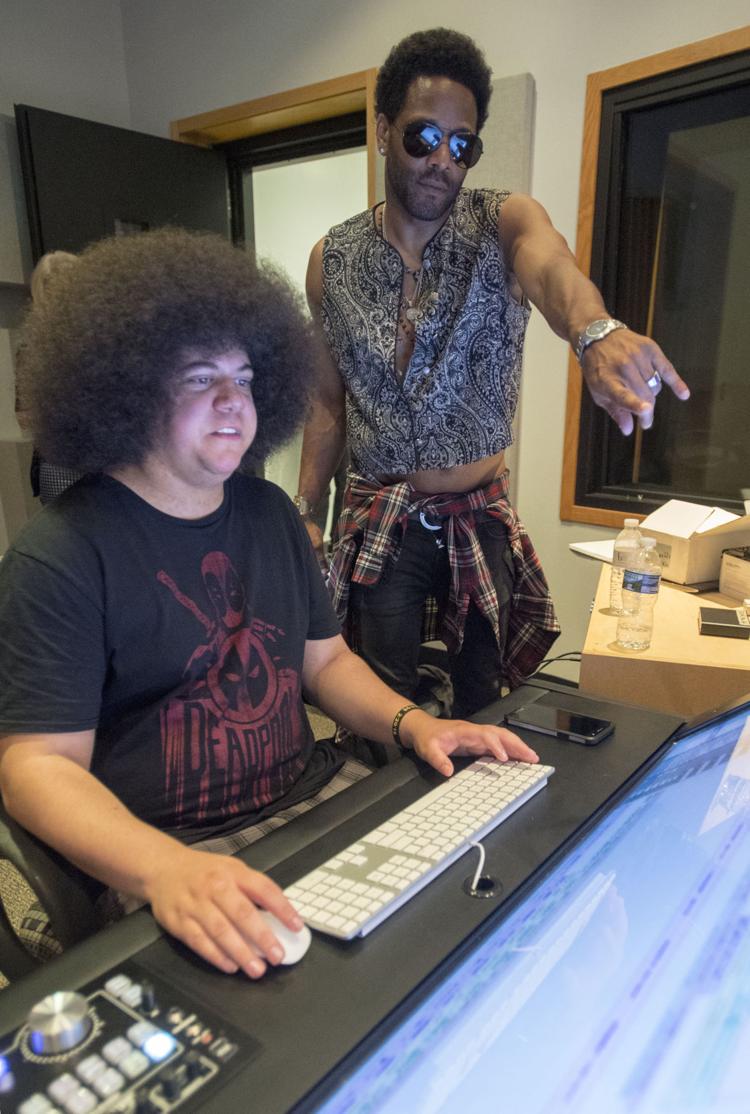 The making of the 'Artists United to End Poverty' album