Getting old is tough. Actress uses humor to talk about the ups and downs of aging
Mariann Aalda is at the National Black Theatre Festival with a one-woman show that looks at getting older and defying expectations. The show, called "Gettin' Old is a Bitch... But I'm Gonna Wrestle That Bitch to the Ground!," is sold out for all four showings through Saturday. This marks her sixth time performing at the festival. 
"I keep coming back because I absolutely love it," she said of NBTF. "I love the camaraderie of being with all the other performers from all over the country and I get to reconnect with people I've worked with before either onstage or on television. It's like a homecoming or family reunion.  And the audiences here are the best.  They're very generous in their appreciation of the performers and the performances. And the volunteers are like family."
We asked her some questions about her career and approach to comedy:
Mariann Aalda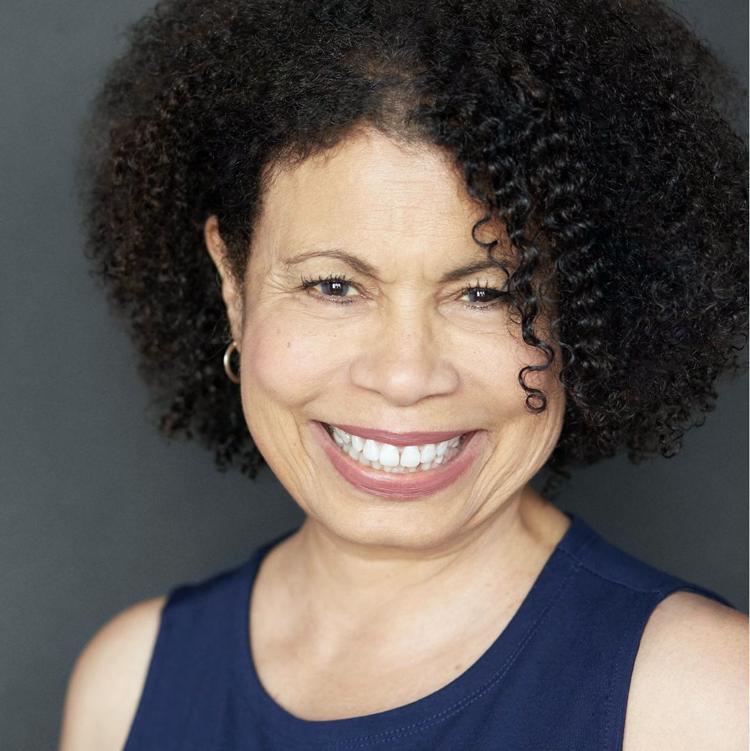 Q: What inspired you to take a comedic approach to the subject of getting older?
Answer: Well, my smart-ass response would be "You've gotta laugh to keep from cryin'."
That would also be my serious response.
My big career break came in 1981, playing DiDi Bannister, one of the first African American soap opera heroines on ABC's "Edge of Night." But for many years before that I was a writer-performer with the sketch comedy troupe, Off-Center Theatre, in New York City, and toured with the Boston-based improv comedy troupe, The Proposition.
As a performer and writer — and even as an audience member — I just happen to love comedy … smart comedy. It's the best way to deliver hard truths without alienating people or putting them on the defensive. To quote Mary Poppins, "A spoonful of sugar helps the medicine go down." The physical changes, the culture of ageism, getting more up-close and personal with mortality … these are hard truths about getting older. I want to make those truths more tolerable by getting people to laugh at them.
Q: Can I ask your age?
Answer: I'm 71. I never lie about my age. I think we do a disservice to ourselves when we do … especially women. Culturally, there's a lot of shaming that goes on with women as we age … shaming about our wrinkles … shaming about our belly bulges … shaming about the number itself. We take back our power when we tell the truth about our age and make no apologies for it. That's part of the message of my show. I'm a cancer survivor, so believe me, I embrace getting older. I look at every day as gift.
Q: What's your favorite part of performing?
Answer: Connecting with the audience … getting them to laugh; maybe making them see things a little differently than they had before. This might sound hokey, but I think of it as my ministry.
Q: Least favorite part of performing?
Answer: Most of my acting career was spent in television. Other than soap operas — which also included regular roles on NBC's "Sunset Beach" and CBS' "Guiding Light" — I reveled in sitcom. I did a ton of sitcoms throughout the late 1980s and 1990s, including recurring on CBS' "Designing Women" and starring in the CBS' series, "The Royal Family" playing the daughter of Redd Foxx and Della Reese. Most of those shows were four-camera, shot in front of a live audience, which was great.
My least favorite thing is that, as I got older, TV work became less and less. I remedied that by returning to the stage and writing vehicles for myself. ...
My show was the fastest one to totally sell out and I think it's because the audience — of mostly mature women — are hungry to see themselves positively portrayed as smart and feisty … and sexy! Especially women of color. TV and film are missing the boat on that one, and I'm filling that gap.
Q: Who were your comedic influences?
Answer: Ha! Here's an odd duo for you … Redd Foxx and Rita Rudner. I worked with Redd, and he was a comic genius. And what I love about Rita is her unassuming, ladylike demeanor. Looking at her, you don't expect her to be funny, but then the things that she says — and her delivery — she's hysterical.
Want to go?
What: The 2019 National Black Theatre Festival
When: Through Aug. 3
Cost: Free-$265
Tickets and information: www.nbtf.org; 336-723-2266; box office 419 N. Spruce St., 9 a.m.-5 p.m. Monday-Friday