Vegetarian eating at the Dixie Classic Fair
My annual trip to the Dixie Classic Fair started with a disappointment, since I discovered that L.I.F.E. Inc. wasn't there this year with their excellent vegetarian sides — that had been my main go-to entrée for several years. However, there were several new options for vegetarians to try, so I certainly didn't go hungry.
Pad Thai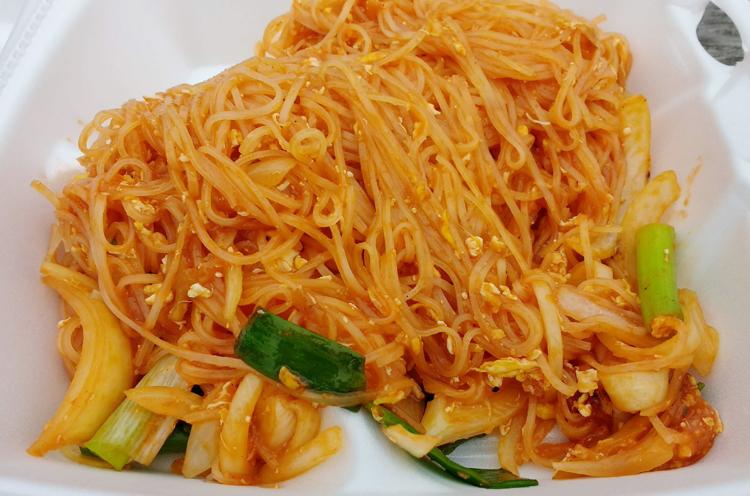 Most exciting was the Thai tent near the Coliseum Annex. I got a huge portion of pad Thai without chicken. It was excellent and very filling. I split it with a friend, and I don't think I could have finished it by myself. It does contain fish sauce, which the gentleman manning the wok made sure I was OK with, but they were very open to adjustments (I had the bean sprouts left out, too). They also offer vegetable fried rice.
Deep-fried collards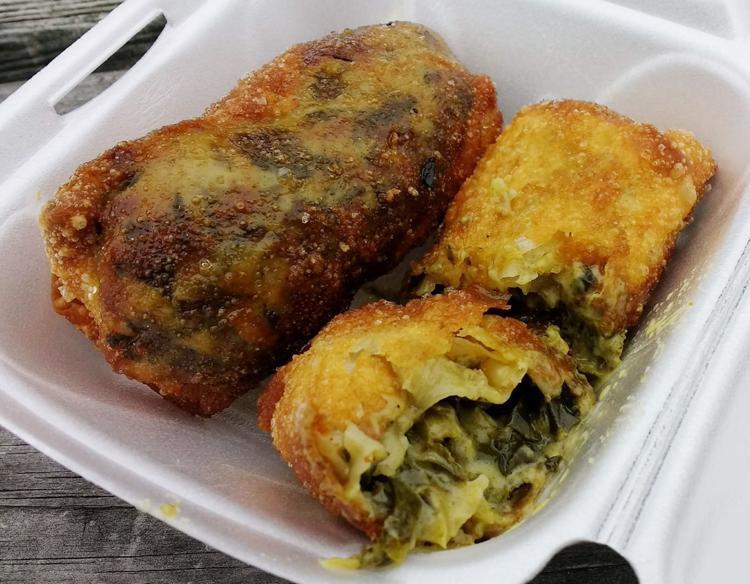 I'm not a huge fan of collard greens, but if you mix them with a ton of cheese and deep-fry them in a eggroll wrapper like the folks at the WutYaSay booth, then I'm a fan. I was also a huge fan of their macaroni and cheese — it was rich, creamy and peppery. They also have a vegan black bean burger on their menu.
Mac and cheese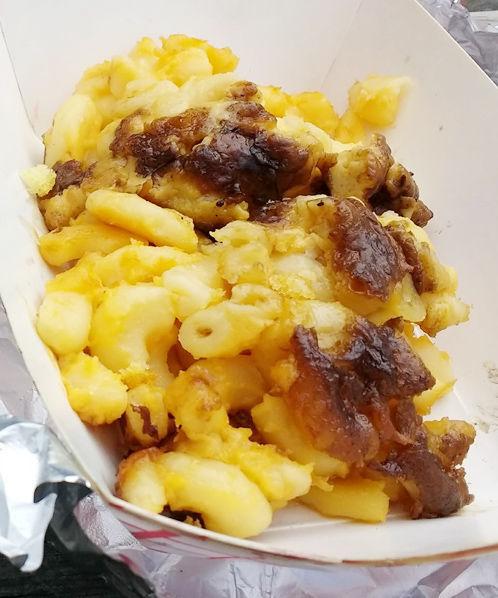 Macaroni and cheese was well-represented all over the fair, as I spotted it available at multiple booths. If you're a fan of smokiness, then head for Honey Bee's barbecue tent. Their version is permeated with wood smoke and topped with a charred crust.
Cauliflower taco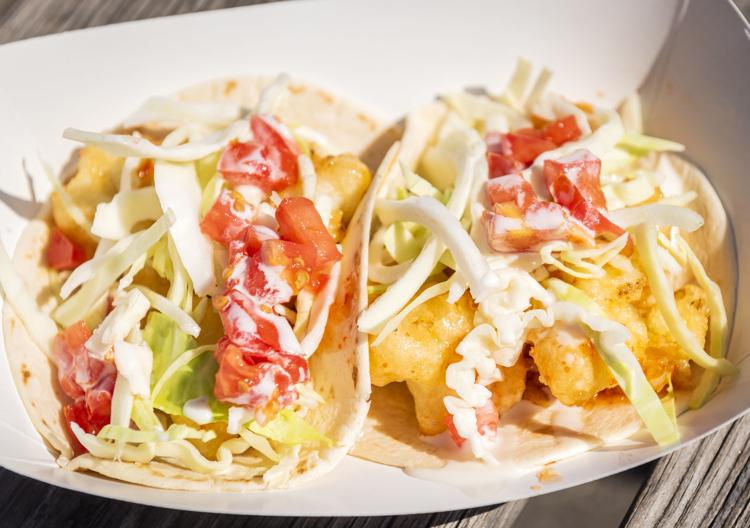 Fork'et Me Not food truck serves up gourmet tacos, and among their fillings is tempura cauliflower with a Thai chili glaze. I was too full to try one, but Tim Clodfelter and Michael Hastings spoke highly of them when they tried them during their annual food foray to the fair on Friday.
And in other fair food ...
There were also the usual fair-food staples available in multiple places: pizza, roasted ears of corn, French fries, potato chips and other fried vegetables, such as green beans, onions, green tomatoes and okra. Other returning items included a Greek salad or grilled vegetables on a pita from the Greek booths; arepas, a sandwich of mozzarella cheese between two sweet corn patties; the Veggie Delight tray of potatoes and mushrooms at the Pickle Barrel; and the veggie burger, veggie wrap and veggie quesadilla from the Ostrich truck.
Sweet treats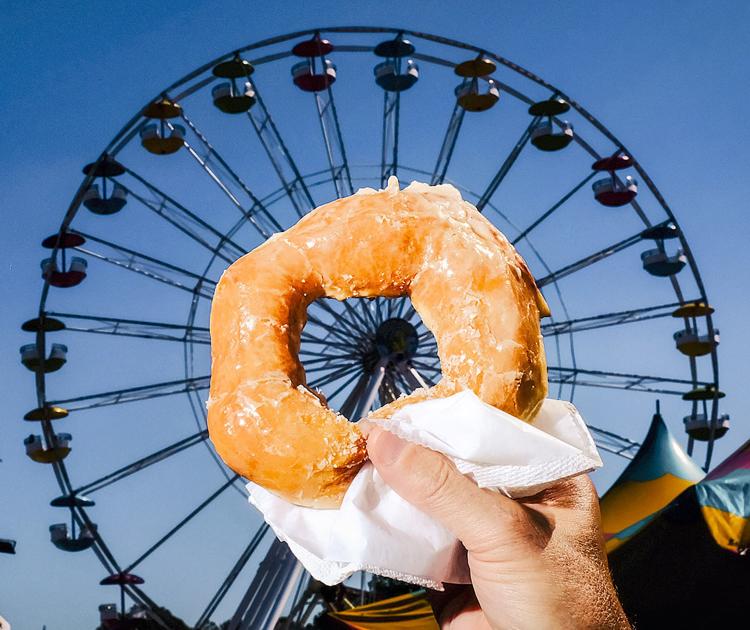 On the sweeter side, I indulged in a large doughnut from Peachy's (formerly the Amish booth), which has two locations this year. I didn't get one of their pretzels this year, but it was excellent when I had it a previous year. New and decadent this year was a civic booth devoted to gorgeous cakes from 3 Layers Cakery, with such tempting flavors as banana pudding, key lime and peanut-butter-chocolate. I got a slice of sweet potato pound cake, and it was very good, with a hint of autumn spices.