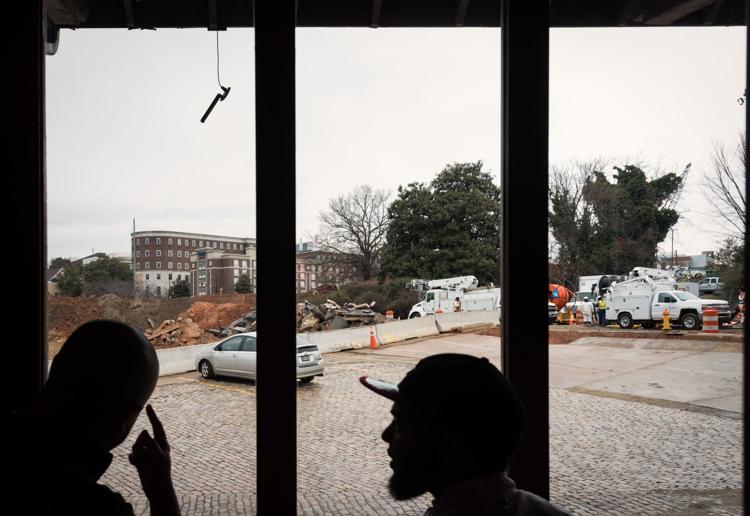 In the last year, the big issue for many Winston-Salem restaurants, especially downtown, has been the closing of Business 40 for construction.
Road closings and detours often have made access to many downtown restaurants more difficult. And many restaurateurs cited the closings, as well as bad weather, as leading to a significant decrease in revenue in the fourth quarter of 2018.
"Traffic patterns slowed business a good bit with the construction of Business 40," said Stephanie Tyson, who with Vivian Joiner co-owns Sweet Potatoes restaurant on Trade Street. "The big snow in December cut business in half for more than a week."
Hurricanes Florence and Michael hurt business, too. It was all a triple blow that was hard on many of the small, independently owned restaurants.
Most restaurants have adapted to the road closings, at least to an extent. Nevertheless, many restaurants report that business is down compared to this time last year. And the Business 40 closing seems to have affected some restaurants more than others.
For restaurants that have fared well, it often has been a matter of managing staff levels and inventory. For customers, it was learning new routes. "We planned for it and were able to be sustainable," said Travis Myers, the chef of Willow's Bistro, which became especially hard to reach on Liberty Street.
"It hurt at first, and it's obviously still affecting some people. But my business is good now," said Mary Haglund of Mary's Gourmet Diner. "Americans hate to be inconvenienced. But once people were aware of it, our customers really rallied."
Myers said, "I'd say by mid-January, the public started to move better," relearning their way around downtown streets. And recent bridge openings have made navigation a little easier than it was last fall.
Road obstacles didn't keep new restaurants from opening in town and beyond. About 30 restaurants have opened in Forsyth County since last June. And even though 15 or so have closed in that same period, we are still gaining new dining spots.
The big trend has been in the fast-casual category. These are restaurants that are one step up from fast food. They still offer quick service, but aim for higher quality and higher check averages — typically in the $10 to $15 range.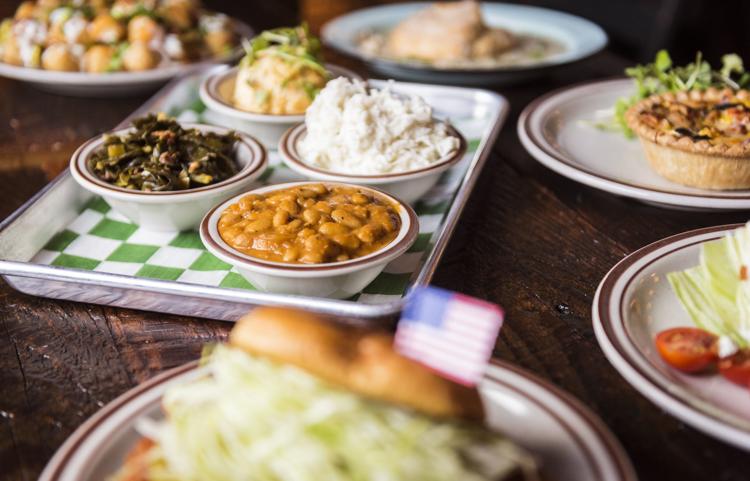 New chains in Winston-Salem in this category include First Watch and Clean Eatz. Like Chopt, which opened in March 2018, those two places appeal to folks who not only are looking for something fast and fresh, but also something ostensibly healthful. Independent restaurants Village Juice, Yamas Mediterranean Street Food and Providence Kitchen opened downtown, appealing to similar demographics.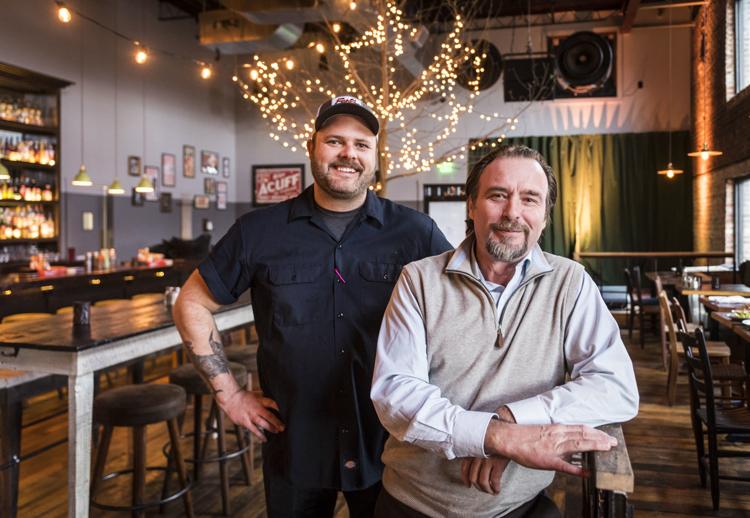 The list of other casual restaurants is long — Earl's, Cugino Forno, Penny Path Cafe and Asian BBQ & Grill, just to name a few.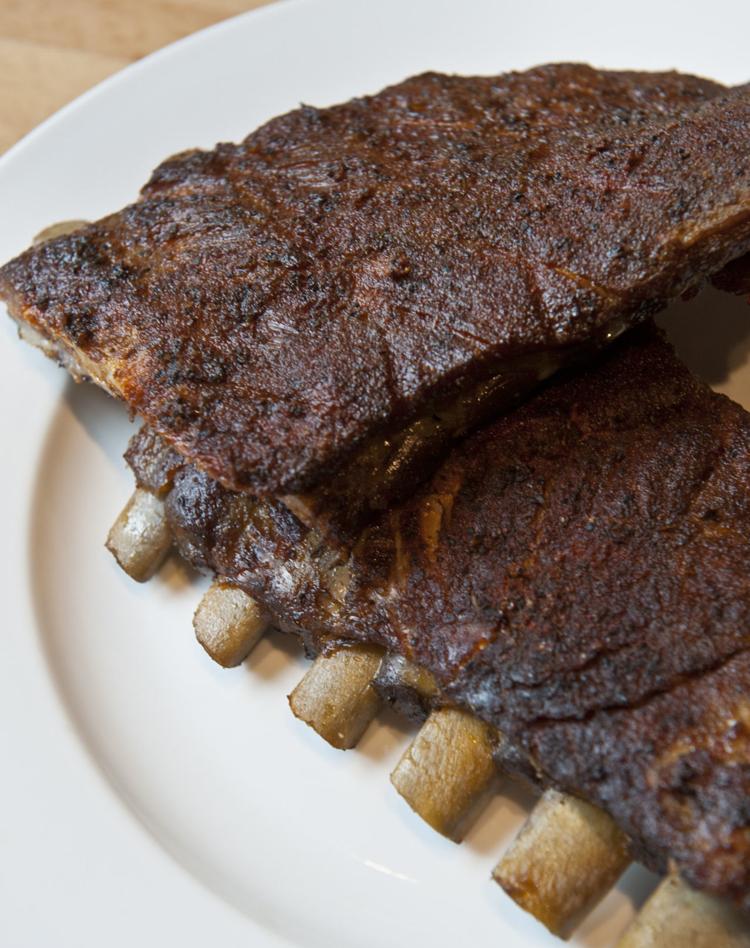 The only upscale action was in downtown hotels and outside the city limits. Graze in the Marriott transformed into Butcher & Bull — same chef, but new décor, menu and steakhouse concept. Hotel Indigo finally opened at Fourth and Liberty streets with the ground-floor Sir Winston, led by Winston-Salem native David Swing.
In Clemmons, the upscale Three Bulls Steakhouse was opened by the owners of Fratellis Italian Steakhouse. And chef Trey Prescott gave some continuity to upscale dining in Kernersville by opening The Prescott in the former Bistro B location.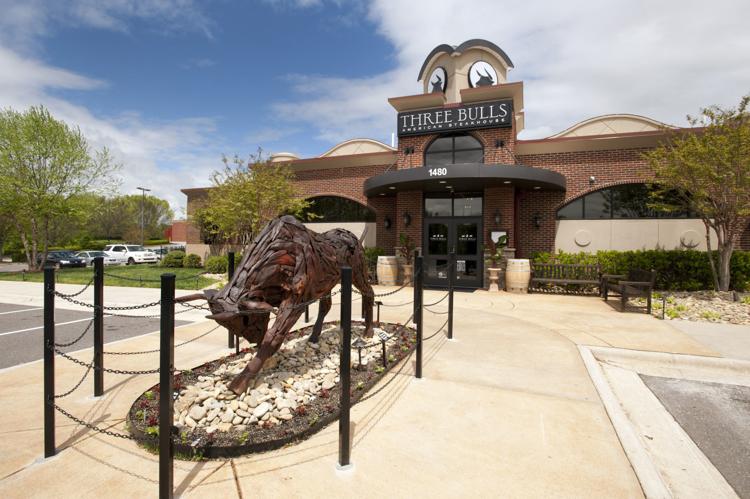 Diners were excited to get an Indian restaurant downtown with Mystic Ginger. East of U.S. 52, Zesto Burgers & Ice Cream on New Walkertown Road became the first new restaurant to open in that area in quite a while.
Other openings include the oddly similar seafood concepts Red Crab off Hanes Mall Boulevard in the old Hooters building and Crazy Crab in the former Hero House spot on Peters Creek Parkway.
Many in the community were moved by the story of Zito Pizzeria and Grill. Last August, family patriarch and Zito's owner Evangelos Manginas was hospitalized with severe burns after he slipped in the kitchen while carrying a 10-gallon vat of hot marinara sauce. A few month later, Manginas was hit by a car and killed Nov. 9 while crossing Healy Drive on foot.
The family closed the restaurant, and Zito's future looked uncertain. Then Manginas' 22-year-old daughter Victoria stepped up and reopened the restaurant with her mother, Helen Manginas, four months later. (In a strange coincidence, an SUV crashed into the front of La Casa Lopez Mexican Grill, Zito's next-door neighbor on Healy Drive, in mid-May; the accident caused significant damage but no one was hurt.)
Other sad news included the fire in April at Mr. Barbecue on Peters Creeks Parkway. The fire, traced to embers from the restaurant's barbecue pit, caused at least $200,000 in damage. Though it happened during dinner service, all customers and employees got out safely. The damage could potentially equal the $292,300 tax value of the property, but Ashley Carros, daughter-in-law of owner Nick Carros, told the Journal that the family planned to reopen.
Closings in the past year include Five Points Restaurant, Cities Grill and Bar, Miami Restaurant, O'Charley's, Pintxos Pour House, Carmine's 901 Grill and Twin City Slice in Winston-Salem, Cherries Café in Clemmons, and Quanto Basta in Bermuda Run.
Stratford Station Grill on Stratford Road closed, but will reopen as a Cagney's. Carmine's at Reynolda Road and Northwest Boulevard is being turned into a Hops Burger Bar. Five Points will become the fifth location for Little Richard's BBQ. Also, Spruce Street Garden will fill the spot vacated by Dynasty Asian Fusion Cuisine downtown.
All in all, restaurateurs say they feel that Winston-Salem is turning into a good restaurant town, but we're not quite a destination.
"I feel like a lot of good restaurants have opened up," said Claire Calvin, who opened the Canteen Market & Bistro on Fourth last year, joining her other ventures, The Porch and Alma Mexicana. "It's interesting to see all these new destination neighborhoods — Industry Hill, Innovation Quarter, Southside. As Winston started to change, I think a lot of developers saw opportunities, and we're starting to see the results of that now."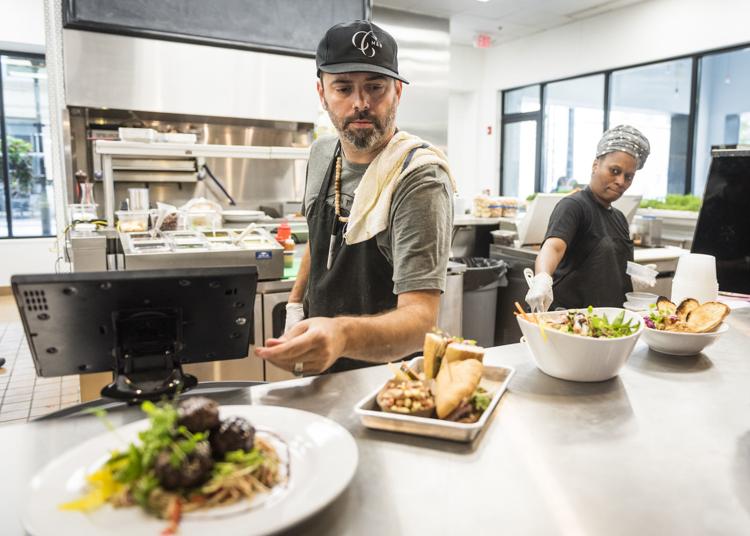 Food trucks continue to thrive in Winston-Salem and sometimes have become a source of tension for owners of brick-and-mortar restaurants — especially when trucks park outside their doors. "The economics of it can be difficult," said Calvin, whose Alma Mexicana looks out upon Bailey Park, a frequent site for trucks. "But it creates a good food scene. It's good because it creates a lot of options."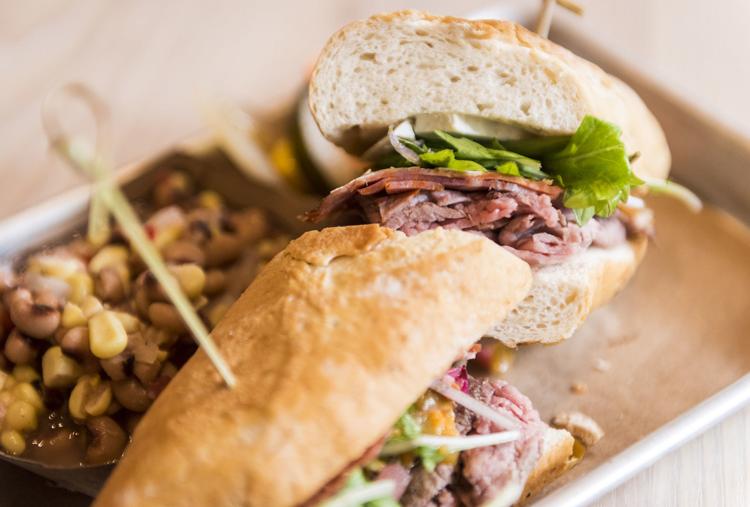 Mark Grohman, the chef and owner of Meridian Restaurant on Brookstown Avenue, said he considers the openings of the upscale hotels — the Kimpton and Hotel Indigo — as a sign of good things to come for local restaurants. "People who run these see something in our fair town that maybe we miss," he said. "This tells me there's room to grow."
Grohman said that progress in the restaurant scene sometimes seems very slow. "We need more diversity. Sometimes it seems like everybody's menus are kind of the same," he said.
Like many other chefs, Grohman longs for more ethnic restaurants. He and others also said that Winston-Salem is not yet a dining destination for people in other N.C. cities or states.
"You really need someone on that kind of James Beard Award level to get that national recognition," Haglund said. She noted that Ashley Christensen, the owner of Poole's Diner and other restaurants in Raleigh, received the James Beard Award this spring for best chef in the country.
Calvin agreed that there are some political aspects to who gets recognized, and that it can involve a lot of networking at food conferences and similar events. "I actually think we don't get enough credit for how good our restaurants are," she said. "Winston has as much talent and good food as Raleigh or Chapel Hill — it's just not on the map."
Tyson said that Winston-Salem restaurants need more promotion. "The billboards tell us to go to Charlotte and Durham," Tyson said. "We should encourage the excitement of our city to our residents and beyond."
Grohman said that a dining destination needs more chefs with personality and vision. "Look at Charleston," he said. "That's a destination because every chef there is doing his own thing and doing it well. That's what makes people drive to eat at your restaurant."
Myers seemed more optimistic than some other chefs. That's possibly because he was named Chef of the Year last year by the North Carolina Restaurant & Lodging Association, and so has earned some statewide recognition. Myers also has done a lot of traveling around the state and networking with other chefs to spread the word about what's happening in Winston-Salem.
"We have some of the best chefs and farmers in the region," he said. "We all work with each other and help each other to succeed. I'm proud that my best friends are my competitors who would stop at nothing to help me when I'm in need. We all care about the food scene, and it shows."
Myers said that things are only getting better.
"2020 will be the year that puts Winston Salem's food scene on the state map," he said.
Photos: Do you remember these Winston-Salem restaurants?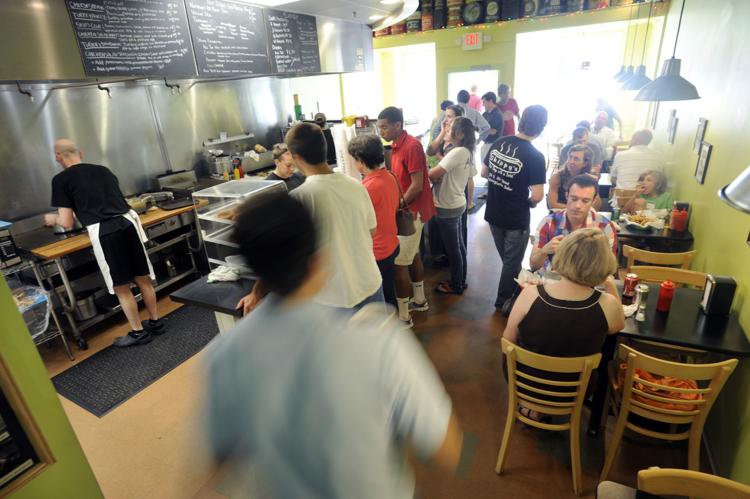 The Last Resort and Binky's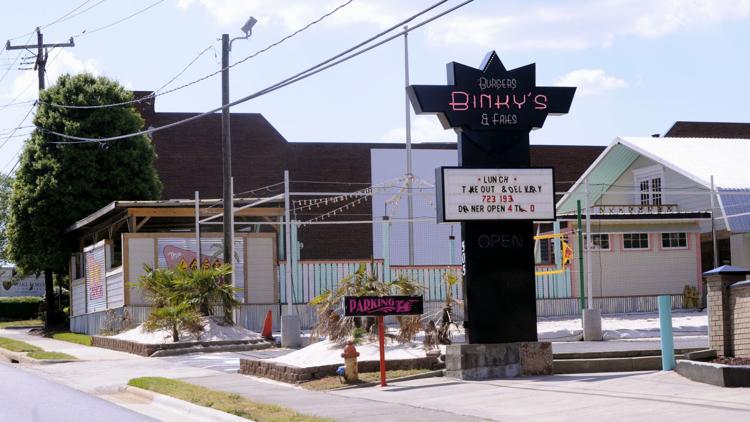 DARYL'S RESTURANT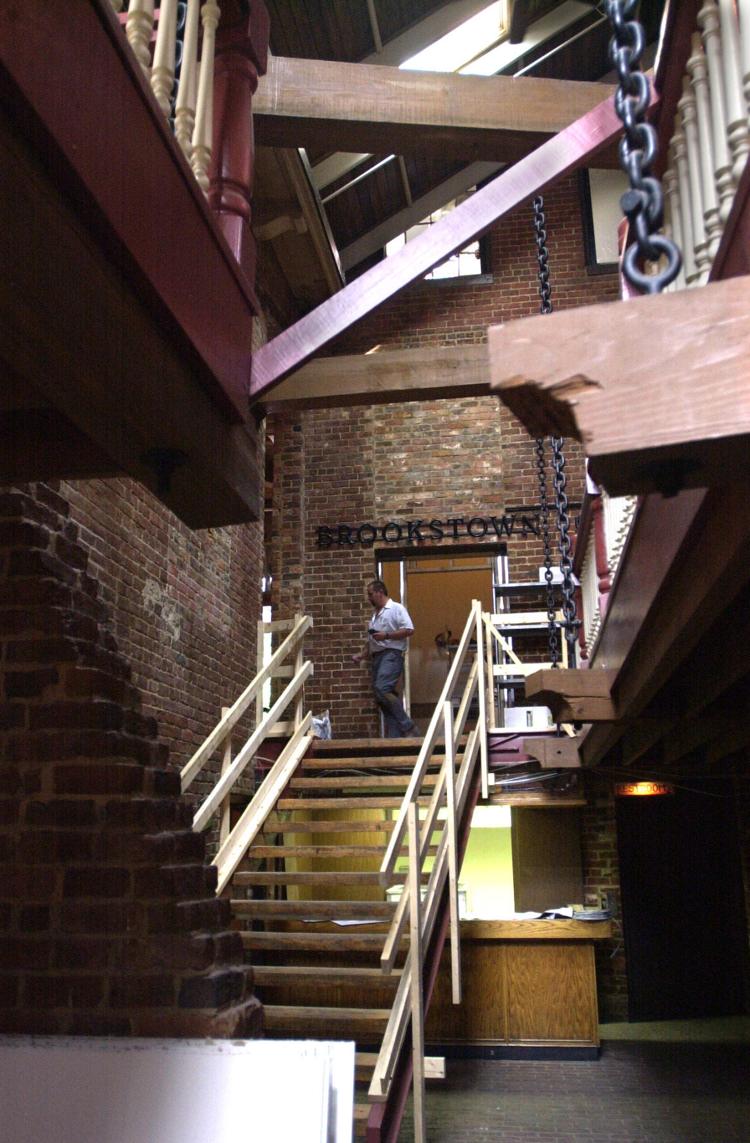 Bob's
K & W Cafeteria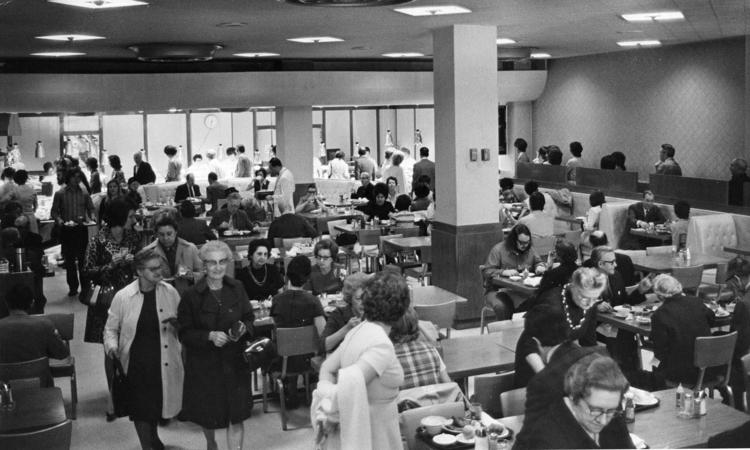 Business Houses: Cat's Corner Cafe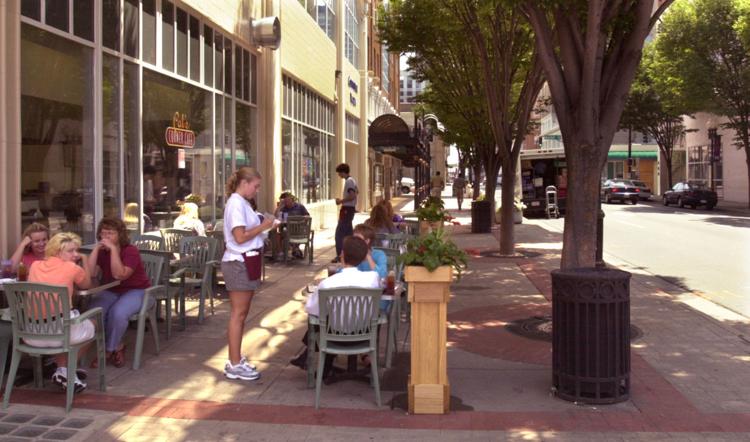 Cat's Corner Cafe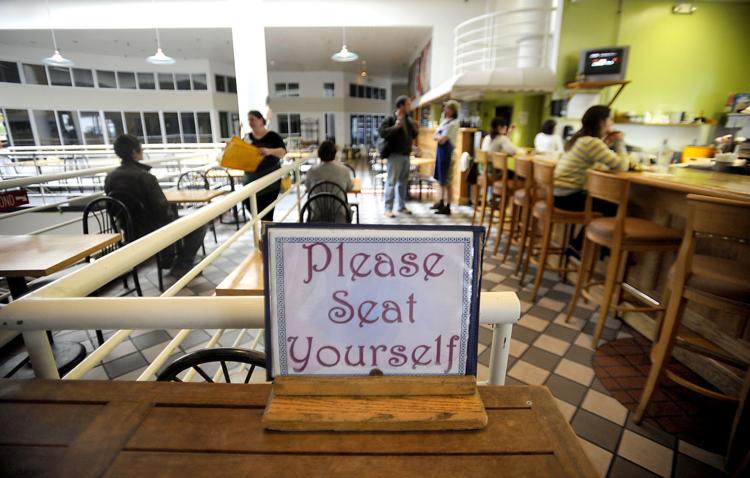 Cat's Corner Cafe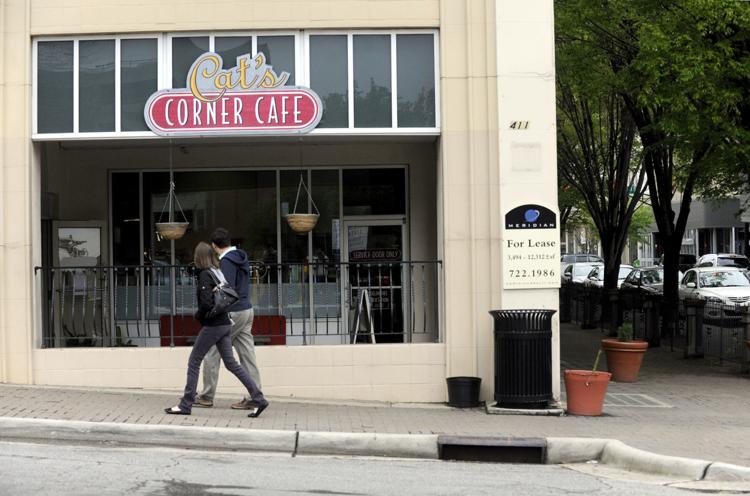 Kabob's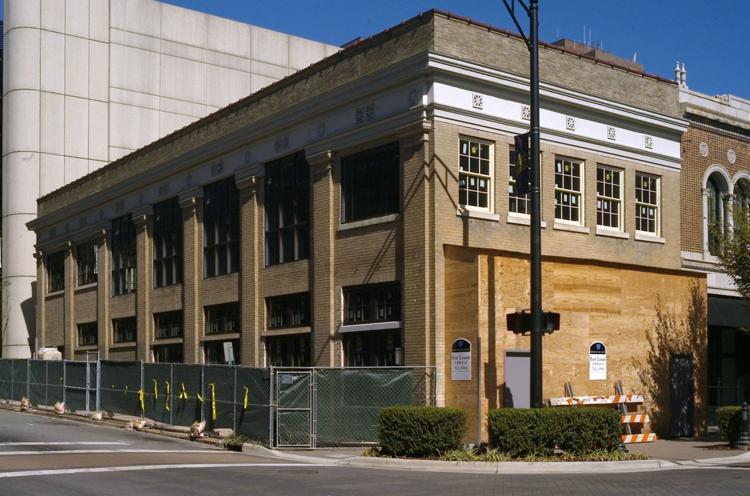 Dill Pickle Sandwich Shop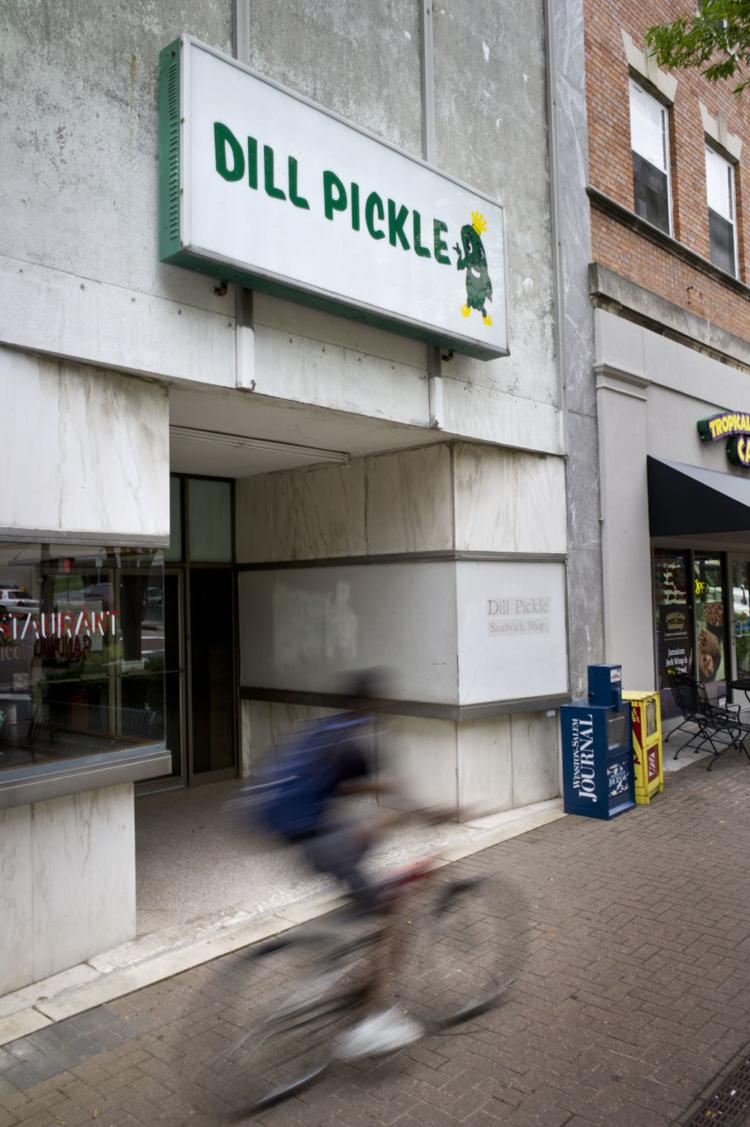 THE GRILLED ASPARAGUS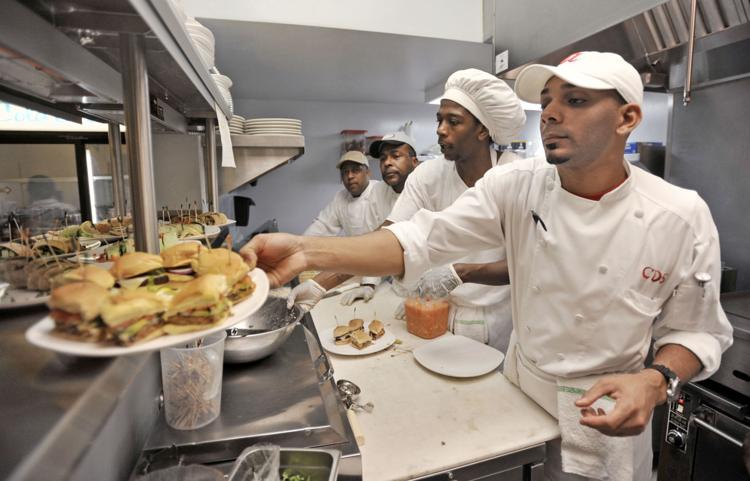 THE GRILLED ASPARAGUS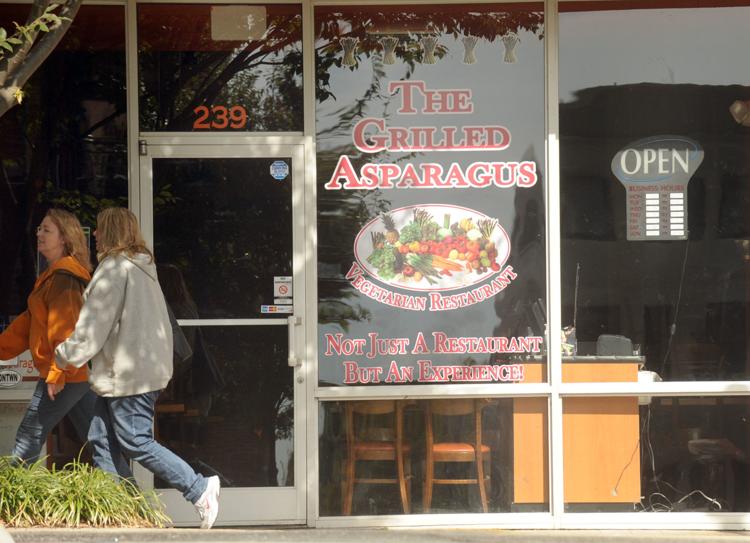 Ken's Drive-In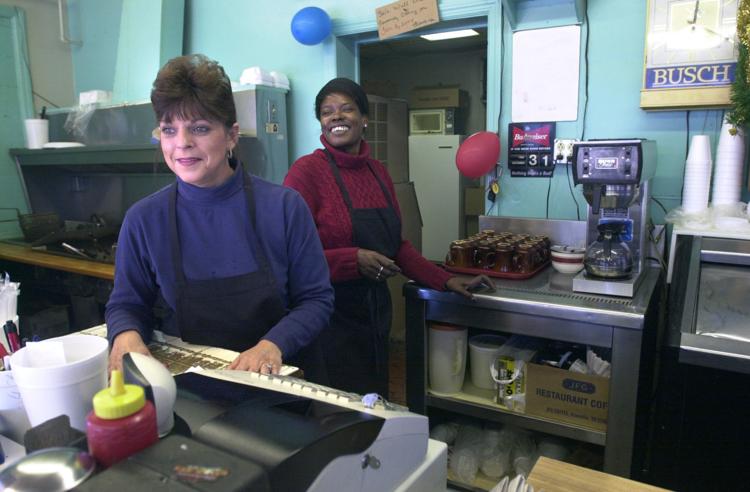 Ken's Drive-In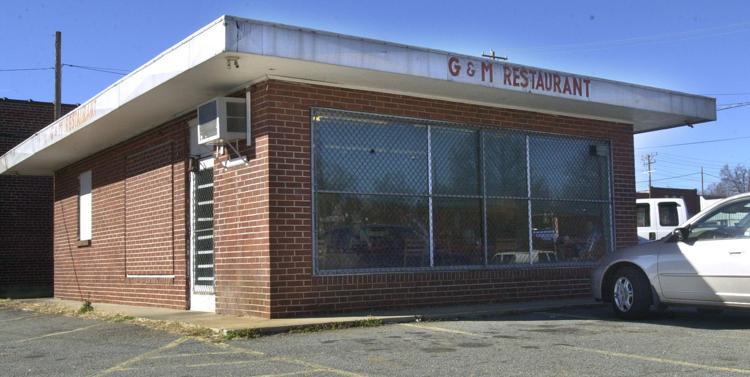 Hawthorne Curve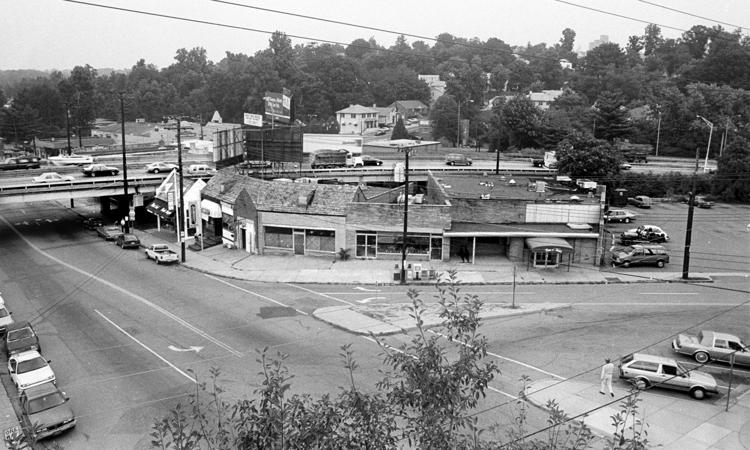 Kopper Kitchen restaurant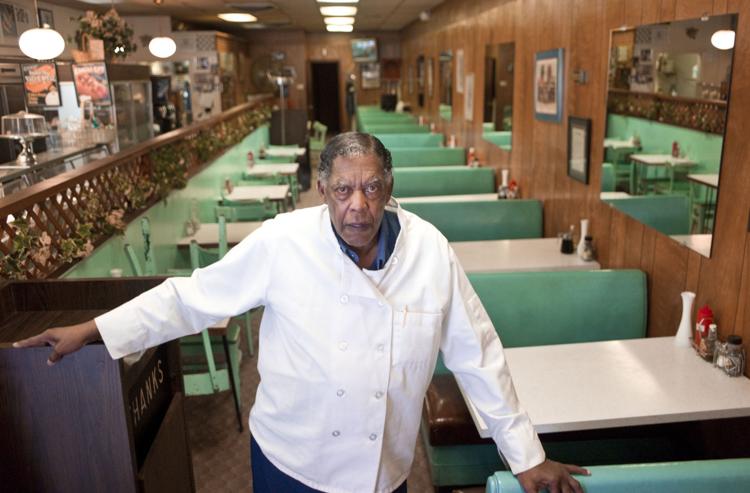 Kopper Kitchen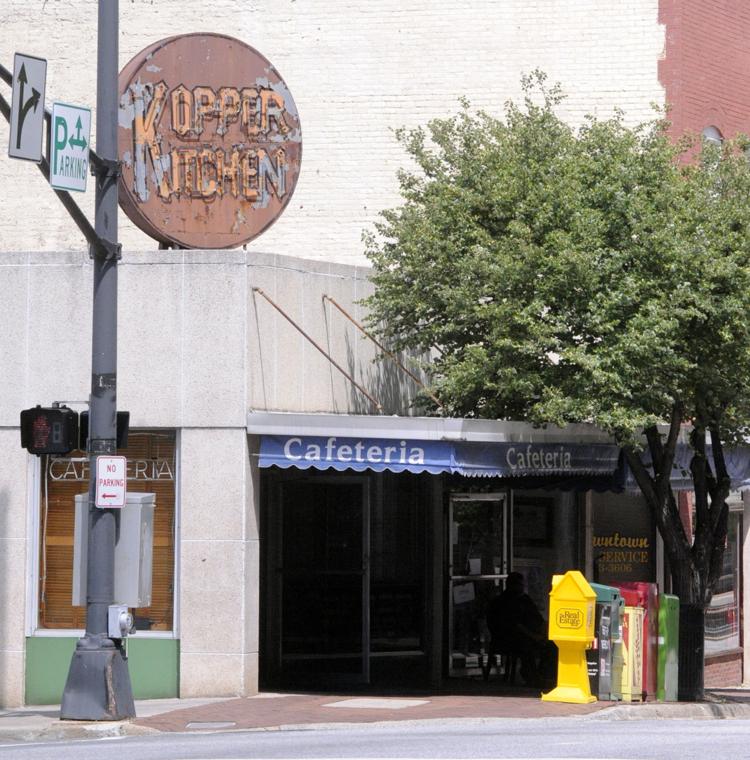 Red Hot & Blue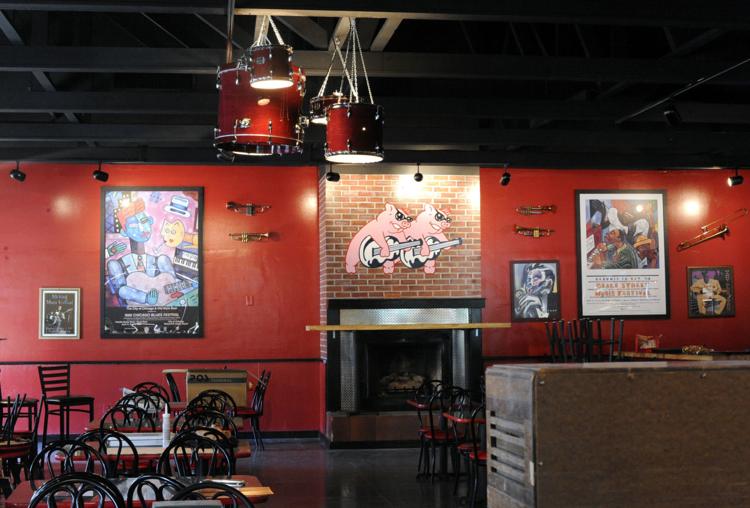 Omni Plaza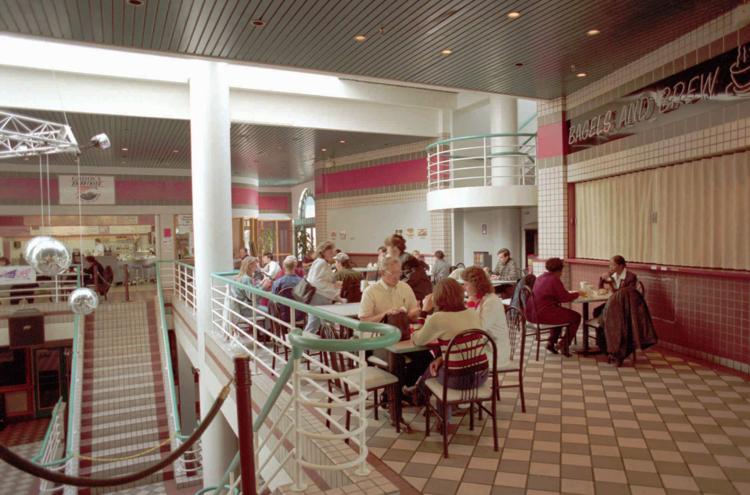 Jimmy's Sandwichteria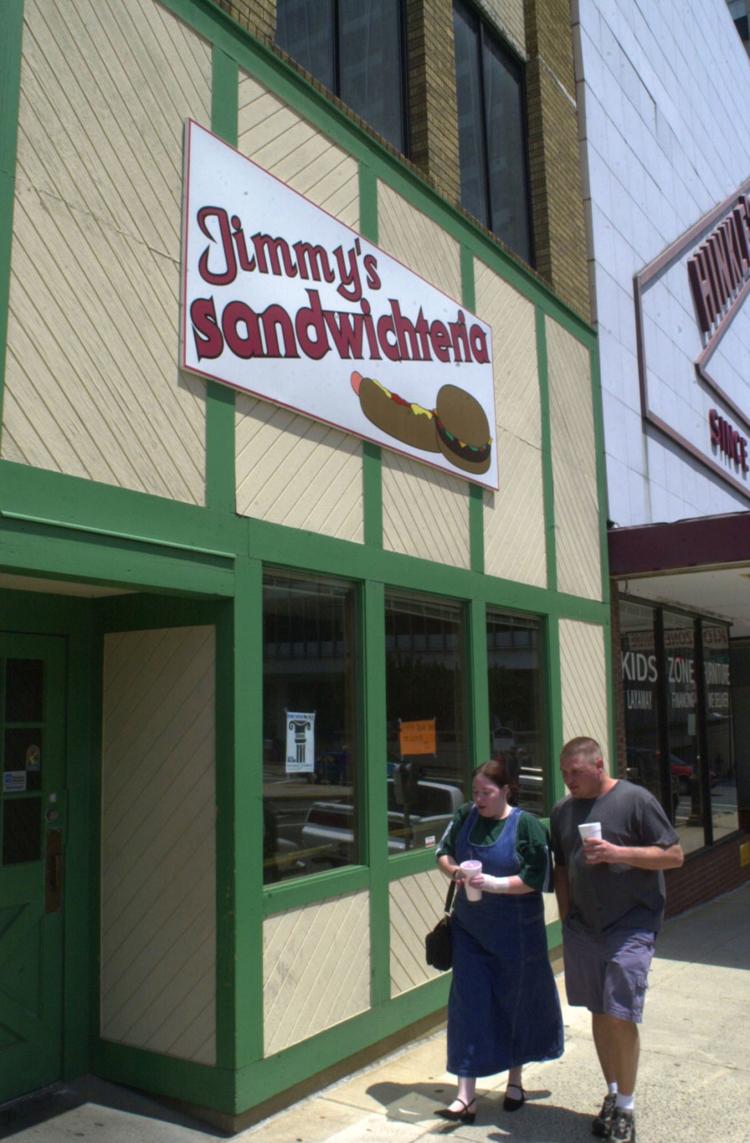 Sir Winston Restaurant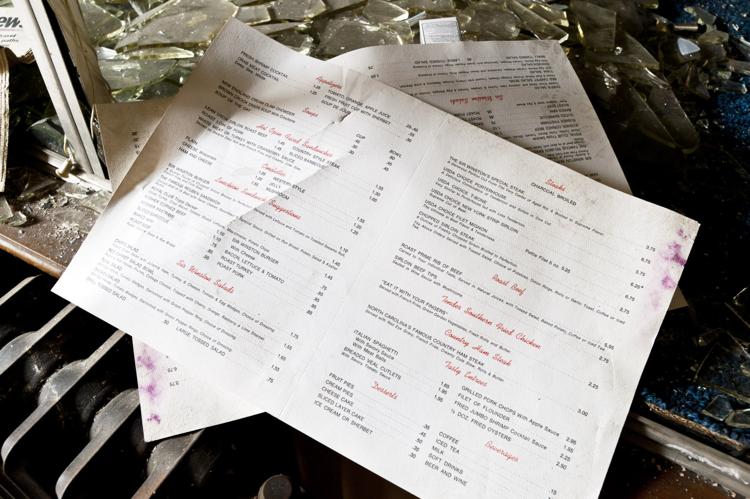 Sir Winston Restaurant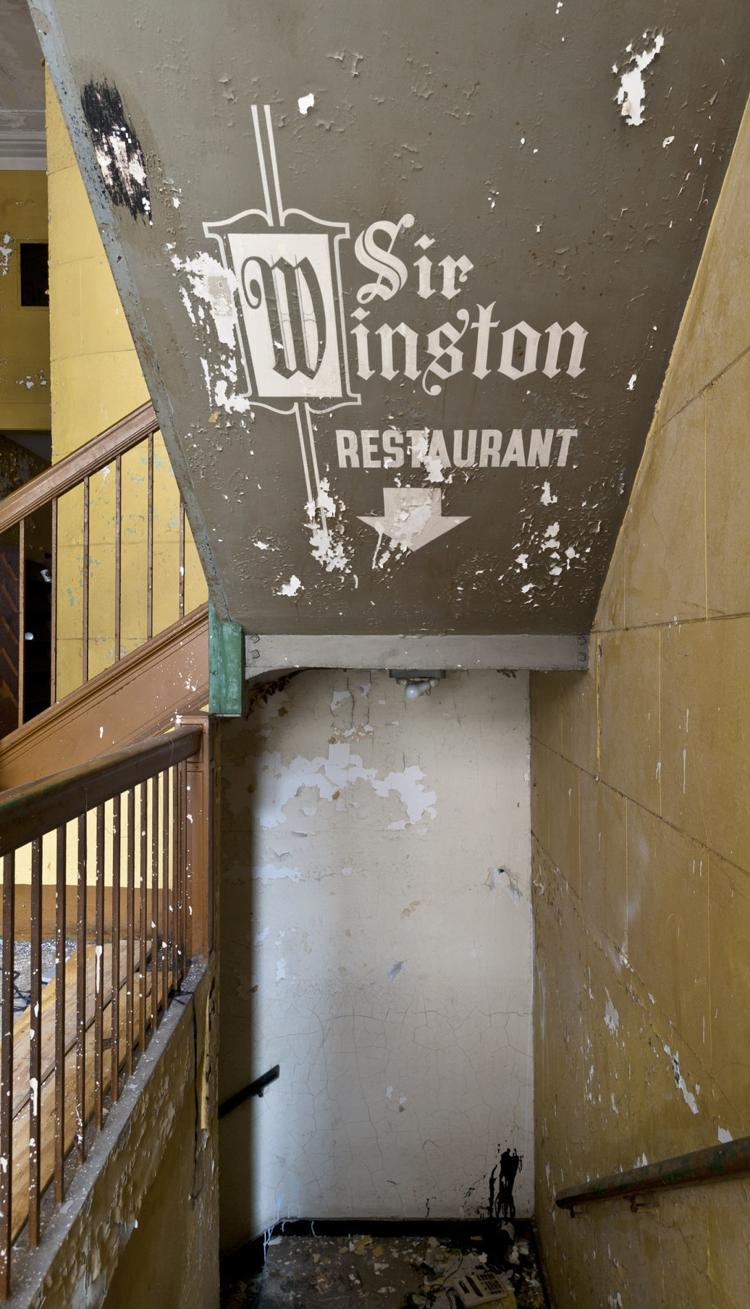 Frankie Rowland's Restaurant