The songs that the Winston-Salem Pops Chorus performed for more than 50 residents at Brookridge Retirement Community last week hit their mark.
"It was wonderful," Joyce Treadway, 96, said.
The Pops Chorus has only recently begun performing public concerts. They started out small, performing primarily for church groups, retirement homes and assisted living facilities
The Pops Chorus will be aiming for a wider audience on June 4, when they will perform the same program in the auditorium at the Forsyth County Central Library in downtown Winston-Salem.
The program includes a patriotic medley, swing, big band and Broadway numbers. Many tunes also come from the Great American Songbook, such as "Blue Skies" from the musical "Betsy."
"'Betsy' was a flop," said Kevin Mundy, music co-director. "But we're still singing 'Blue Skies." Irving Berlin wrote it more than 90 years ago (1926).
Before starting the concert, though, the group took time to sing "Happy Birthday" to their eldest singer, Woody Clinard, 90.
When Mundy announced they were going to sing Duke Ellington's "Don't Get Around Much Any More," someone in the audience shouted out, "That's my theme song," and got a big laugh.
It was followed by a heartfelt solo by Ellen Andershock on "Hello, Young Lovers" from Rogers and Hammerstein's "The King and I." The full chorus then joined in on Fats Waller's "Ain't Misbehavin'"; and "Thanks for the Memory," Bob Hope's theme song.
Steve Lawing and Kathy Cooper performed a duet on Isham Jones' "It Had To Be You." Mundy sang a flirty version of "Sway," by Vanessa Carlton"; Jeanne Sturiale, with a little help from Ed Kline, did an animated take on "Goody Goody," by Matt Malneck and Johnny Mercer.
Kay Shelton founded the Pops Chorus 15 years ago and will be passing the baton to Kevin Mundy this summer. Jaime Malagon is the group's accompanist.
"It was 2006 when Janet Stewart and I decided to form a group to sing some of the best of the oldie goldies and came up with the name," Shelton said. "But at first, we were only able to recruit one other singer, so our pops 'chorus' was actually just a trio."
The trio has grown to a 30-voice, mixed ensemble, and soloists. Mundy joined as a singer in 2016, bringing with him a history of directing church choirs and musical theater. The next year, he and Shelton began dividing the directing responsibilities.
"Kevin has experience as a church choir director at Green Street UMC, and he's performed in and directed a number of musicals for Winston-Salem Little Theatre and Theatre Alliance," Shelton said. For the past two years, Mundy and Shelton have shared the roles of creative director and conductor, choosing the group's repertoire and leading them through sectional rehearsals, full group rehearsals and performances.
"I didn't have any training for choral conducting," Shelton said. "But I've been a singer and a violinist for years, so I drew on that experience on the other side of the podium to direct the group."
The Pops Chorus isn't Shelton's only creative outlet. She has performed in community theater productions over the years with the Winston-Salem Little Theatre and Kernersville Little Theatre. She has played violin with the Ardmore Baptist Church Orchestra. As a voice-over artist, she's been heard but not seen on TV and radio.
"I'm moving to Mount Pleasant, S.C., to be near my daughter and her family," Shelton said. "It's with mixed feelings that I go, because I have a lot of friends here. I have loved every moment of being in this chorus, but I feel so comfortable leaving with Kevin Mundy in charge.
"I'm going to play golf and maybe get another chorus started." Shelton's husband passed away six months ago.
"Choral singing is a mood enhancer. I've had people tell me they don't feel like coming, but when they come anyway, they say they feel better. The nostalgic pieces take you back in time," Shelton said. "It's great for breath control. It just makes you feel happy."
She and Mundy added a patriotic medley to the repertoire, because they will be performing with the Salem Band on July 4.
"We are thrilled that the Salem Band has asked us to join them on a few numbers at their upcoming 'Stars & Stripes' concert," Mundy said. "Eileen Young, the band's director, and I have been talking since last year about bringing our respective groups together, and this is the ideal opportunity for us to do that."
One of the songs in the medley, "Across America in Three Minutes," attempts to take the listener from sea to shining sea, but don't expect to hear all 50 states mentioned.
Joyce Treadway liked it. "But they left out West Virginia," she said. "And I'm a coal miner's daughter."
Winston-Salem Pops Chorus
Winston-Salem Pops Chorus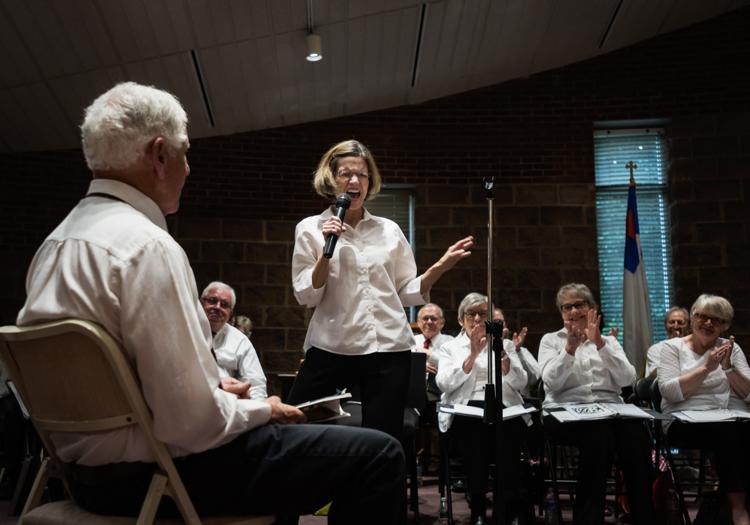 Winston-Salem Pops Chorus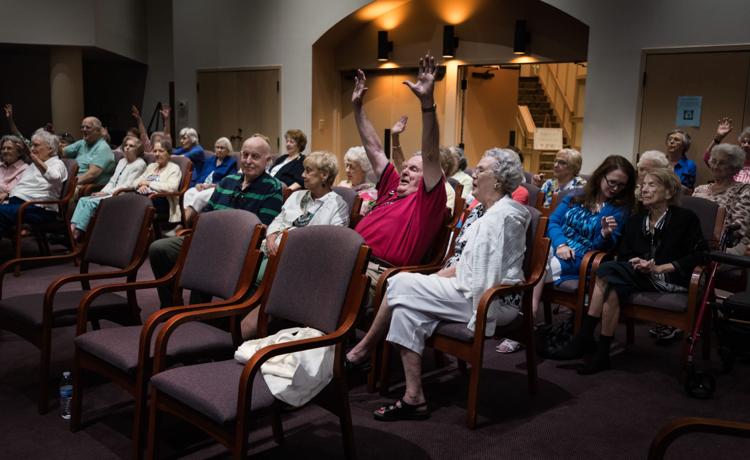 Winston-Salem Pops Chorus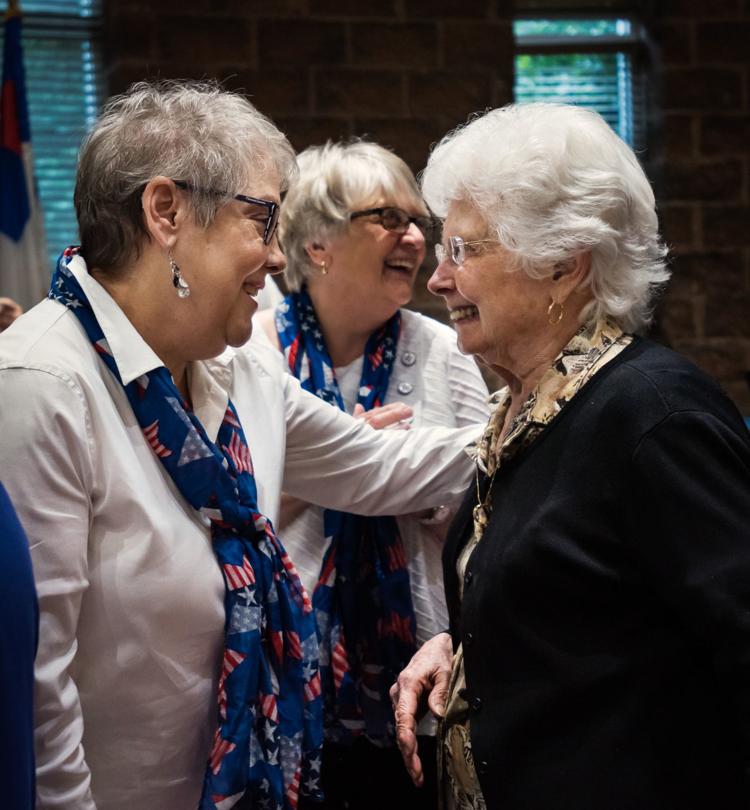 Winston-Salem Pops Chorus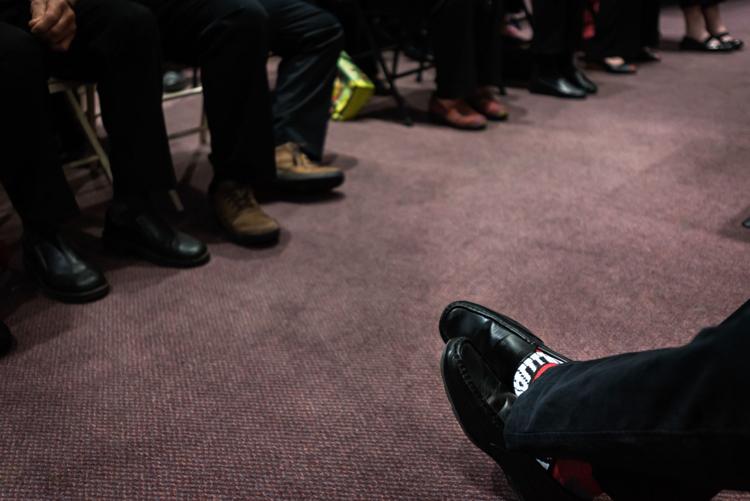 Winston-Salem Pops Chorus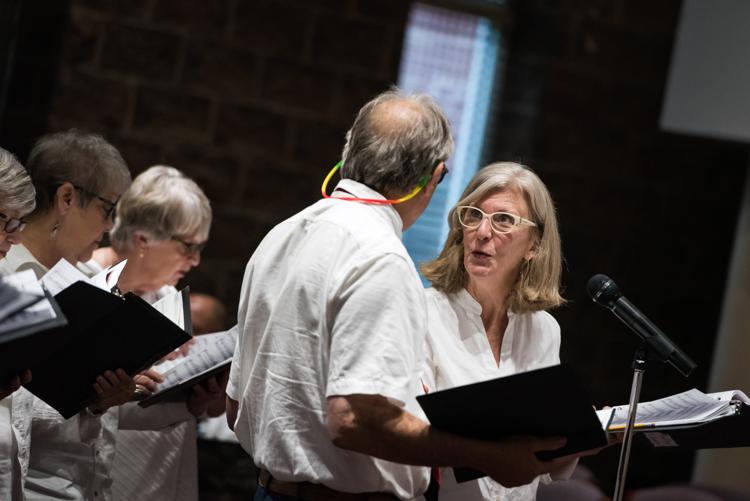 Winston-Salem Pops Chorus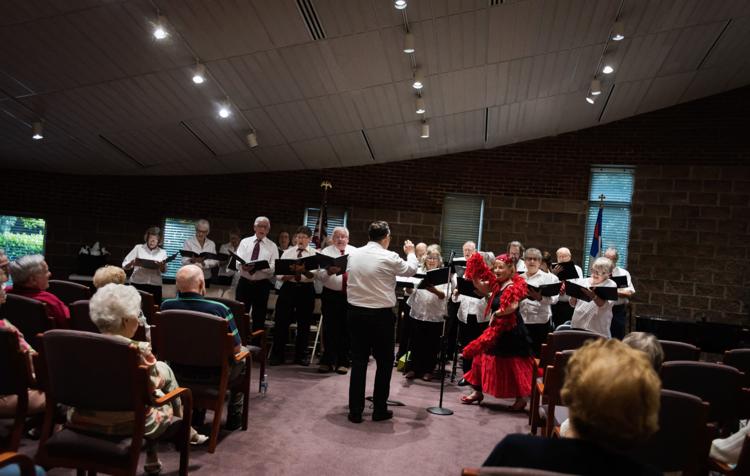 Winston-Salem Pops Chorus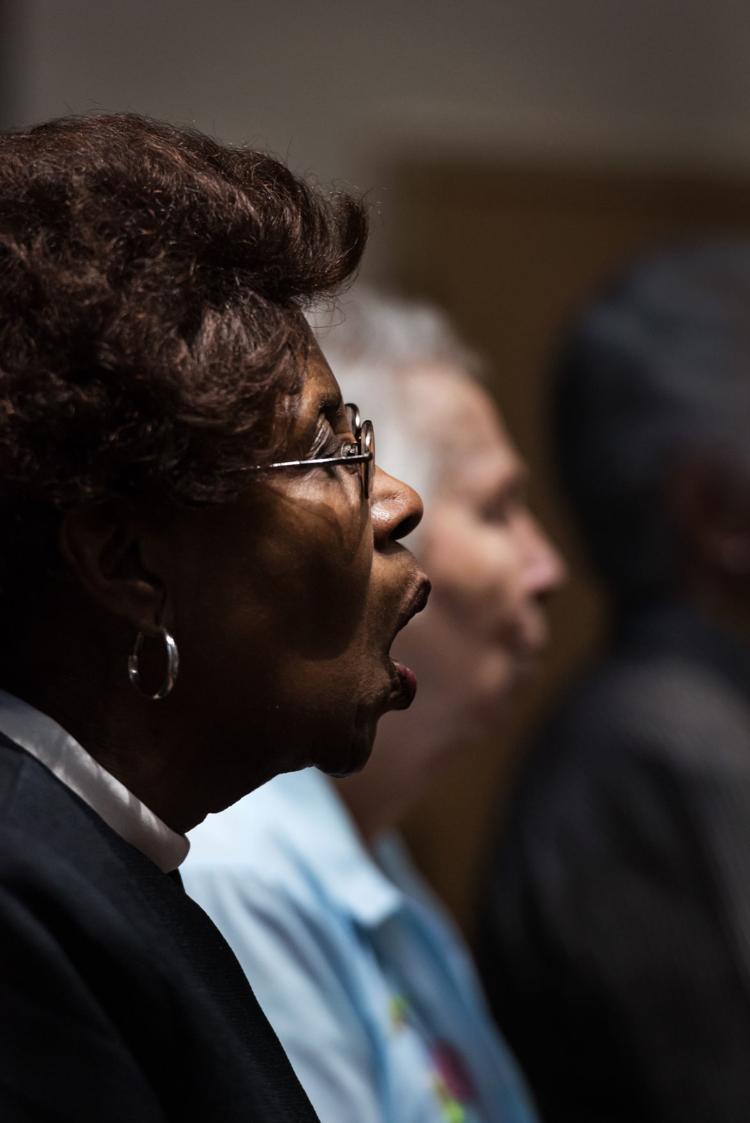 Winston-Salem Pops Chorus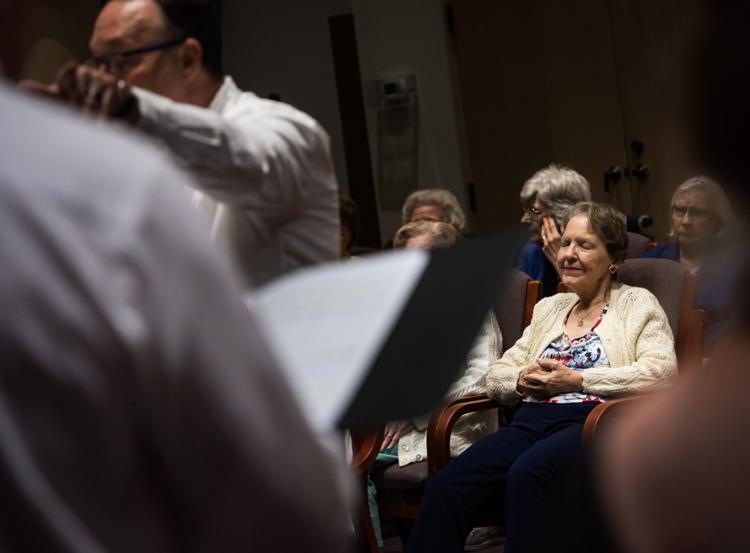 Winston-Salem Pops Chorus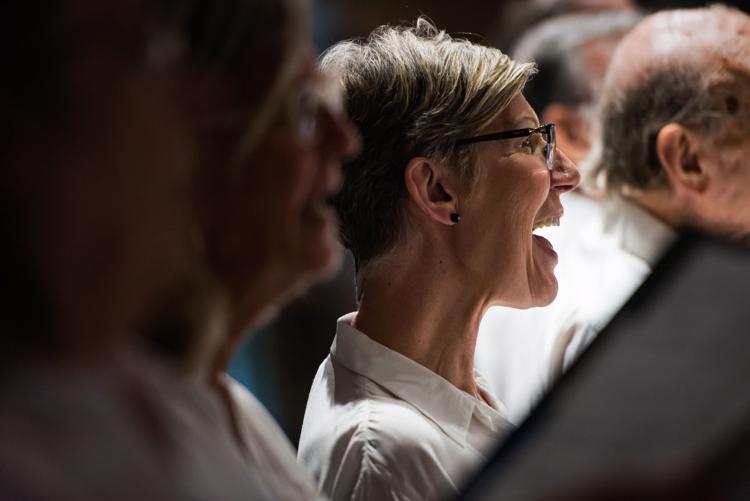 Winston-Salem Pops Chorus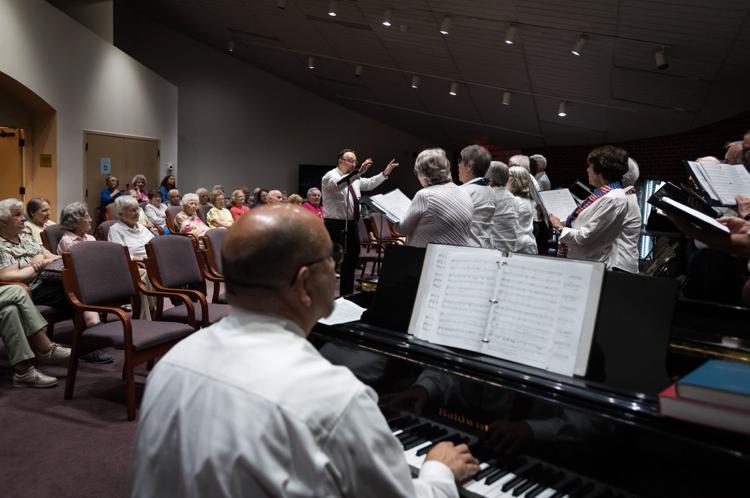 Winston-Salem Pops Chorus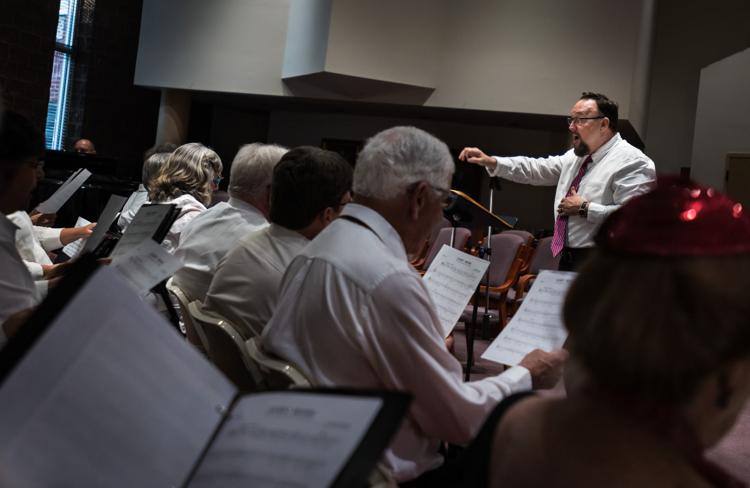 Winston-Salem Pops Chorus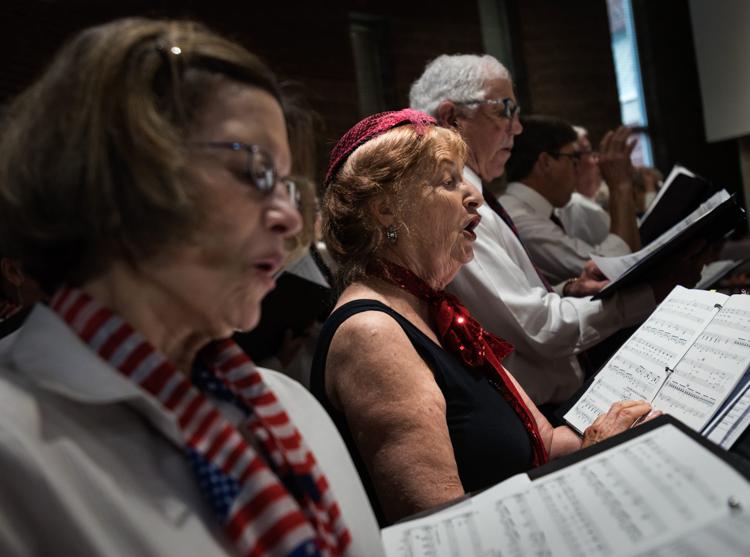 Winston-Salem Pops Chorus