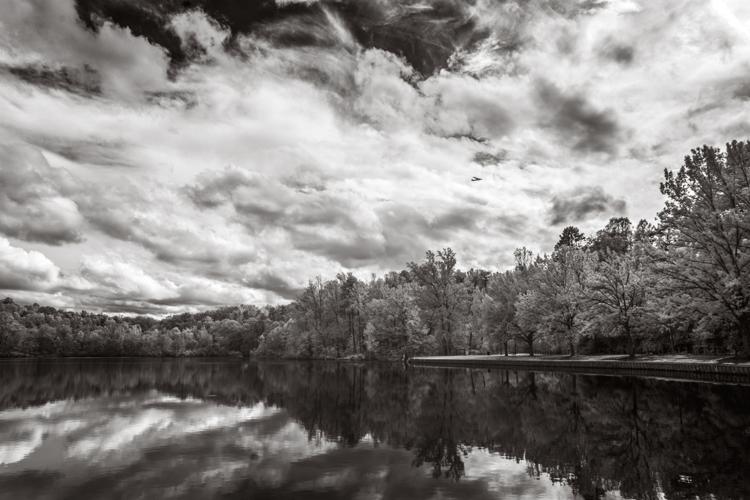 Salem College Department of Art, Art History and Design is presenting work by Will Willner and Garnet Goldman now through Oct. 6 in the Elberson Fine Arts Center, Salem Academy and College, 500 E. Salem Ave., Winston-Salem.
Willner is showing "Every Park in Winston-Salem & Then Some" and "Contemplating Crows." He used a camera capable of photographing in the Infrared portion of the spectrum to photograph every park in the city and county, producing 80 images. Crows, one of the most intelligent birds, are often represented as harbingers of dangerous times and symbols of death. "Contemplating Crows" shows this dichotomy.
Garnet Goldman is exhibiting a series of paintings and paper cut works, "Attended By Visions." She has been making color pencil and ink drawings and acrylic paintings for 25 years. Goldman combines stylized figures with bold patterns and colors to illustrate emotions, thoughts from scripture, and treasured pieces of stories and memories.
Admission is free. For information, call 336-721-2636.