Five performers join N.C. hall of fame
Winston-Salem natives 9th Wonder and Mitch Easter will be among those honored at the N.C. Music Hall of Fame induction ceremony on Oct. 17, 600 Dale Earnhardt Blvd., Kannapolis. The inductees are:
9th Wonder — Hip-Hop producer, record executive, rapper, and lecturer.
Mitch Easter — Producer, musician, and songwriter.
Big Daddy Kane — Grammy Award-winning hip-hop recording artist and actor from Raleigh.
Elizabeth Cotten — Grammy Award-winning blues and folk musician born in Carrboro.
Merle Watson — Two-time Grammy Award-winning folk/bluegrass guitarist born in Deep Gap.
Tickets are $45-$90 at www.northcarolinamusichalloffame.org or 704-934-2320.
NY Times writer speaks at Wake Forest
Anthony Appiah, a philosopher and novelist, will speak at 5 p.m. Oct. 17 in Wait Chapel at Wake Forest University.
Appiah, who asks and answers questions on morality, ethnicity and religion as "The Ethicist" for The New York Times Magazine, is known for challenging people to look beyond real and imagined boundaries that divide and to celebrate their common humanity. His newest book is "The Lies That Bind: Rethinking Identity."
Admission is free. For information, visit www.wfu.edu.
Willingham tackles 'Young Frankenstein'
The Willingham Performing Arts Academy will present the Mel Brooks' musical adaptation of "Young Frankenstein" at 7:30 p.m. Oct. 17-19 and 3 p.m. Oct. 20 in the Willingham Theater, 226 E. Main St., Yadkinville.
Grandson of the infamous Victor Frankenstein, Frederick "Fronkensteen" is surprised to learn that he has inherited his family's estate in Transylvania. With the help of a hunchbacked side-kick, Igor, and a leggy lab assistant, Inga, Frederick, a normally serious medical expert, finds himself thrust into the mad scientist shoes of his ancestors.
Tickets are $22 at www.yadkinarts.org or 336-679-2941. Run time is about 150 minutes. Note: "Young Frankenstein" contains adult language and sexual humor; may not be suitable for all ages.
Indigo Girls to open Symphony's Pop Series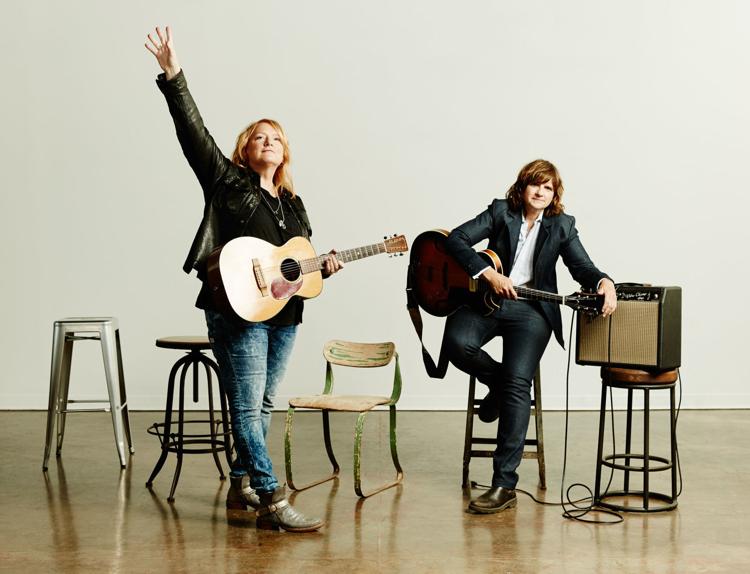 The Winston-Salem Symphony will open its 2019–20 season with a Pops Series concert featuring the Grammy-winning folk duo the Indigo Girls at 7:30 p.m. Oct. 19 at Reynolds Auditorium, 301 N. Hawthorne Road.
The concert will be conducted by Albert-George Schram.
Indigo Girls Amy Ray and Emily Saliers will join the symphony for a concert featuring their greatest hits, including "Closer to Fine," "Galileo" and "Power of Two."
In 2012, the Indigo Girls began collaborating with two orchestrators to prepare symphonic versions of their songs. One of their 50 concerts from about the U.S. is captured on a new album, "Indigo Girls Live With The University of Colorado Symphony Orchestra."
Tickets start at $24 at 336-464-0145 or www.WSsymphony.org.
'Twelfth Night' gets beachy
Shared Radiance Performing Arts Co. will present its adaptation of "Twelfth Night" by William Shakespeare at 2 p.m. today, Oct. 13, starting at the waterfall at Hanging Rock State Park, rain or shine.
The Shared Radiance Players will lead the audience on a beach-themed "Twelfth Night," featuring beach music and nature. Audience members are advised to wear comfortable shoes and bring a blanket or lawn chair.
Tickets are $20, $10 for students, at www.stokesarts.org or 336-593-8159.
Salem schedules two shows
Salem College and Academy's Elberson Fine Arts Center will host two events this week at 500 Salem Ave. Admission is free, and donations will be accepted. for information, contact 336-721-2637 or www.salem.edu/events.
An Evening of Music with Evan Richey, cello, and Barbara Lister-Sink, piano, in Shirley Recital Hall. Richey and Lister-Sink will play Beethoven's 12 Variations in G Major on "See the Conqu'ring Hero Comes" from Handel's Judas Maccabeus; Fantasy Pieces, Op. 73 by Robert Schumann, and the Chopin Sonata for Cello and Piano. A reception will follow.
Opening reception for Carolina Corona's "Wild Intimacy" in the June Porter Johnson Gallery. The show will hang through Nov. 22. The exhibition shows the intimate relationship between humans and nature through watercolors and acrylics.
Panel discusses notions of privacy
The Center for Women Writers at Salem College will present a panel discussion, "Embodiment: the Body in Space," 12:30-2:30 p.m. Oct. 18. The panel will feature four award-winning writers: Cameron Awkward-Rich; Rosebud Ben-Oni; Kenning JP García; and Brenda Iijima.
The panel will feature a discussion about bodies in public and private spaces, as public or private properties, as nuisance, as spectacle, as particle. The panelists will discuss who gets to take up space and how and why and what it means for bodies to demand space.
Admission is free. Lunch will be provided. Registration is required at cww@salem.edu.
'42nd Street' back on big screen
The Arts Council of Winston-Salem and Forsyth County Cinematic HD Screening series will present "42nd Street" at 2 p.m. today, Oct. 13, in Hanesbrands Theatre at The Milton Rhodes Center for the Arts, Winston-Salem.
"42nd Street" follows young Peggy Sawyer from small-town America to the Broadway chorus line to stardom and includes the iconic songs "42nd Street," "We're In The Money," "Lullaby Of Broadway" and " I Only Have Eyes For You."
Other HD films of plays in the series include: "Frankenstein" 7 p.m. Oct. 31, "Hamlet" 2 p.m. Nov. 10; "All about Eve" 2 p.m. Jan. 12; "All My Sons" 2 p.m. Feb. 2; "Present Laughter" 2 p.m. April 5; "A Midsummer Night's Dream" 2 p.m. May 10; and "Fleabag" 2 p.m. May 31.
Tickets are at 336-747-1414 or www.hanesbrandstheatre.com.
'Sleepy Hollow' at Peppercorn
Peppercorn Theatre at Kaleideum will present "The Legend of Sleepy Hollow" in a workshop performance at 6 p.m. Oct. 18; 11 a.m. and 2 p.m. Oct. 19 at Kaleideum Downtown, at 390 S. Liberty St., and Oct. 20 during "Truck & Treat BOOsted" at Kaleideum North, 400 W. Hanes Mill Road.
The show is recommended for children 6 and older and their caregivers.
Tickets and information are at www.peppercorntheatre.org or www.kaleideum.org.
Stokes council hosts reception
The Stokes County Arts Council will host an artist's reception for Kitty Ray Brown 5:30-8 p.m. Oct. 19 at The Apple Gallery, 500 Main St., Danbury. Her exhibit, "Impressionist Landscape Paintings, Oils and Archival Photography," will hang through October.
Brown worked in the Art Department at Pembroke University and spent decades designing fine jewelry using precious stones and metals. After retirement, she became a professional photographer, taught by Jesse Moore.
Admission is free. For information, call 336-593-8159.
Poetry lecture draws Cornell scholar
Fredric Bogel, professor emeritus in the Cornell University English Department, will present "Poetry, True and False" at 7 p.m. Oct. 14 in the Memorial Auditorium of Centenary United Methodist Church, 646 W. Fifth St.; enter on 4½ Street.
A reception with Bogel, a noted author and scholar, will follow the lecture, part of Centenary's Spectrum Series.
Admission is free. For information, contact www.centenary- ws.org or 336-724-6311.
Chamber singers open new season
Piedmont Chamber Singers, under the direction of Jayson Snipes, will present "The Human Experience" at 7:30 p.m.Oct. 19 at Maple Springs United Methodist Church, Winston Salem. This is the first concert in the Singers' "Season 42: 'IMAGES,'" a program of new music, choral masterpieces and innovative arrangements.
"The Human Experience" explores metaphoric texts that speak of love, loss, joy and tragedy.
Concerts are free, and donations are accepted. "Intermezzo!" is a ticketed event. For "Intermezzo" tickets and other information, visit www.piedmont chambersingers.org.
7:30 p.m. Dec. 6, 3 p.m. Dec. 7: "Portraits of Winter" celebrates Christmas. Alongside traditional carols will arrangements by Pentatonix, and newer works by Dan Forrest, Ola Gjeilo and Whitacre. The evening concludes with traditional holiday songs.
3 p.m. April 26: "Images of Beauty" features works that explore beauty and nature.
Feb. 15: "Intermezzo!," the Singers' annual fundraiser will be an evening of jazz, cabaret, Broadway, and current music; wining, dining, raffles, and a cabaret performance by Piedmont Chamber Singers.
First show set for renovated theater
The Appalachian Theatre of the High Country will hold its first performance since the renovation of the 1938 landmark building at 7 p.m. Oct. 14.
John McEuen, founder of the Nitty Gritty Dirt Band, accompanied by his current band, The String Wizards, will perform a concert, "Will The Circle Be Unbroken." Tickets are $32.
The U.S. Army Jazz Ambassadors, the 19-piece official touring band of the U.S. Army, will perform a big band concert on on Oct. 17. Admission is free.
The Appalachian Theatre is at 559 W. King St., Boone. For tickets and information, contact www.apptheatre.org or 828-865-3000.
Bookmarks holds two presentations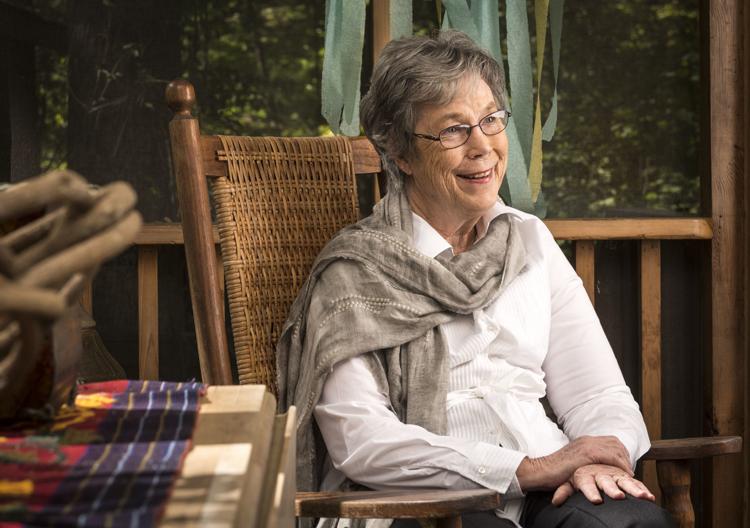 Bookmarks will present two programs this week with three of its most distinguished authors at 634 W. Fourth St. Admission is free. Information is at www.bookmarksnc.org.
7 p.m. Oct. 15: Emily Herring Wilson Book Launch. Emily Herring Wilson's latest book, "When I Go Back to my Home Country: A Remembrance of Archie Ammons," explores the life and work of American poet A.R. Ammons. Wilson's last book, "The Three Graces of Val-Kill," was selected by man of Bookmarks' registered book clubs.
7 p.m. Oct. 17: Anne Bogel and Charlie Lovett at Footnote Coffee & Cocktails (same building as Bookmarks) "Modern Mrs. Darcy" author Bogel will interview bestselling author Lovett about his novel "The Bookman's Tale" for her "What Should I Read Next?" podcast. Registration is required at www.brownpapertickets.com/event/4321342.