Immigration panel discussion planned
The Turchin Center for the Visual Arts will present "Bill Brown: Refugee," an immigration/refugee panel discussion 6-7:30 p.m. Sept. 25 at 423 W. King St., Boone.
During the ARTtalk, artist Brown will join with P. Scott Phillips, N.C. field office director with the U.S. Committee for Refugees and Immigrants; Renee Scherlen, Appalachian State University political science professor; Sarah Donovan, lecturer, Department of Social Work; Rachel McKinney, International Education Policy; and Curtis Ryan, political science professor, to discuss the international immigration and refugee crisis.
Admission is free. For information, call 828-262-3017, email turchincenter@appstate.edu or visit www.tcva.org.
Salem Band to play movie music
Salem Band will present an afternoon of music from movies, including "Somewhere in Time," "Casablanca," "O Brother Where Art Thou," "Star Wars" and "Robinhood" at 3 p.m. today, Sept. 22, in Hanes Auditorium, Elberson Fine Arts Center, Salem College and Academy campus.
The band will play music by Erich Korngold and John Williams chosen by Salem Band members. Eileen Young, music director, will conduct.
Admission is free. For information, visit www.salemband. org or SalemBandFan on Facebook.
RiverRun will screen 'Fiddlin'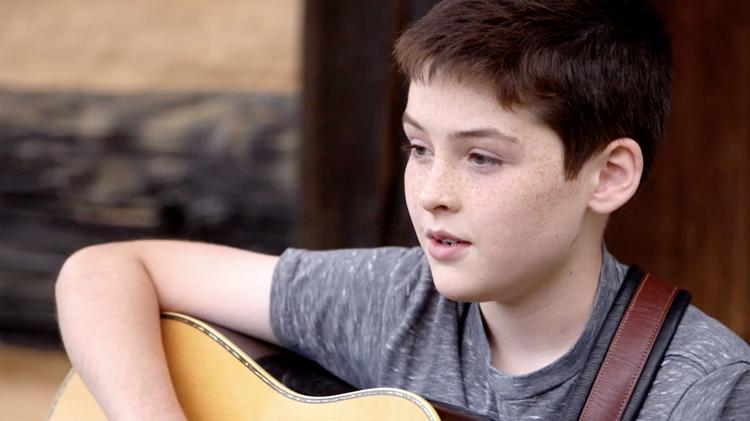 RiverRun will screen a documentary about the Old Fiddler's Convention in Galax, Virginia called "Fiddlin'" at 7:30 p.m. Sept. 25 at The Ramkat in Winston-Salem and 7:30 p.m. Oct. 4 at the Reeves Theater, Elkin.
The film's sound recordist, Winston-Salem resident Tom Hauser, will attend both screenings and provide commentary. Additional guests for the Elkin screening will be Vicki Vlasic, the film's producer, and Kitty Amaral, a musician who is in the film and will perform at the screening.
Sister filmmakers Julie Simone and Vicki Vlasic returned to their Appalachian roots to film at the Old Fiddler's Convention run by the Galax Moose Lodge. They were given permission to film for the first time in its 80-year history after Lodge members discovered they knew the sisters' grandfather.
This film shines a light on what is best about America and shows the uplifting power of music. Wayne Henderson, a world-renowned luthier known as the "Guitar God," is a master craftsman and master storyteller. His friendship with 11-year-old guitar prodigy Presley Barker shows how closely knit a community of musicians can be.
Tickets for The Ramkat screening are $12 plus tax and fees at www.theramkat.com or at the door. Tickets for the Reeves screening are $12, $6 each for seniors and students plus tax and fees at www.reeves theater.com or at the door.
Events planned at Bookmarks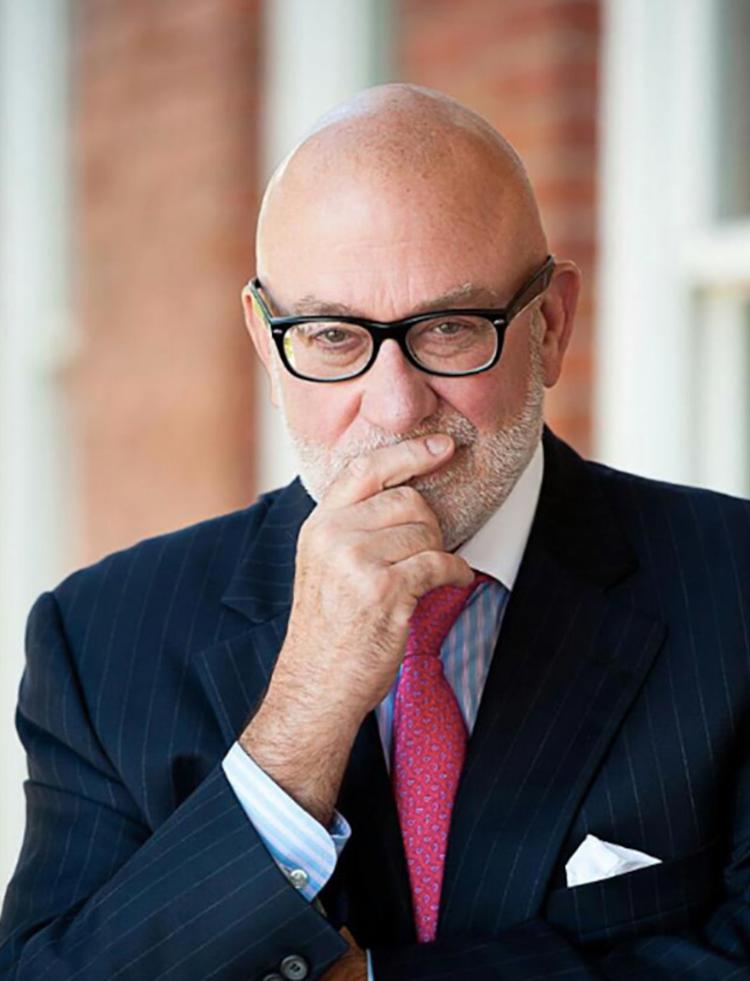 Bookmarks will present three events this week at the bookstore, 634 W. Fourth St. Admission is free.
7 p.m. Sept. 25: 4 on 4th with Local Authors: Writers explore themes of American culture askew. Vernon Glenn, author of "Friday Call"; Jason Gray, "Radiation King"; Timothy Reinhardt, "Jesus's Brother James"; and Michael Roberto, "Coming of the American Behemoth." Winston-Salem Writers co-hosts.
7 p.m. Sept. 27: We Speak! Open Mic Series for Teens: Teens may sign up for a five-minute spot on stage to share their talents or stories. Participate or listen and support.
10:30 a.m. Sept. 28: Storytime with author La Donia Alford-Jefferies: in honor of A&T Homecoming and Alford-Jefferies' picture book "Homecoming," for ages 0-7.
'The Odd Couple: Female Version' upcoming
Florence Unger and Olive Madison are the mismatched roommates in Neil Simon's contemporary comic classic, "The Odd Couple: Female Version" 7:30 p.m. Sept. 27-28 and 3 p.m. Sept. 29 at the Willingham Theater, 226 E. Main St., Yadkinville.
Instead of the poker party that begins the original version, Olive has invited the girls over for an evening of Trivial Pursuit. The two Costazuela brothers have replaced the Pigeon sisters, but the humor remains the same.
This production is presented in partnership with Winston-Salem Theater Alliance
Tickets are $22 at www.yadkinarts.org or 336-679-2941. For information, email info@yadkin arts.org.
'Fall Equinox Show' at Studio 7
Studio 7 will present an opening reception for its "Fall Equinox Show" 4-6 p.m. today, Sept. 22, at 204 W. Sixth St.
Nature-inspired pieces from various artists will hang through Oct. 26. Guests will be asked to vote for their favorite piece. Refreshments will be served.
Studio 7 will hold a Harvest Moon paint party 6:30-8:30 p.m. Sept. 23. Artist Tammy Baldwin Willard will lead participants in making a Harvest Moon painting. Bring your favorite beverage and snacks. Supplies are provided. Cost is $35 at www.bpt.me/4354862. Call 336-408-9739.
ARTC Theatre presents "Ruined"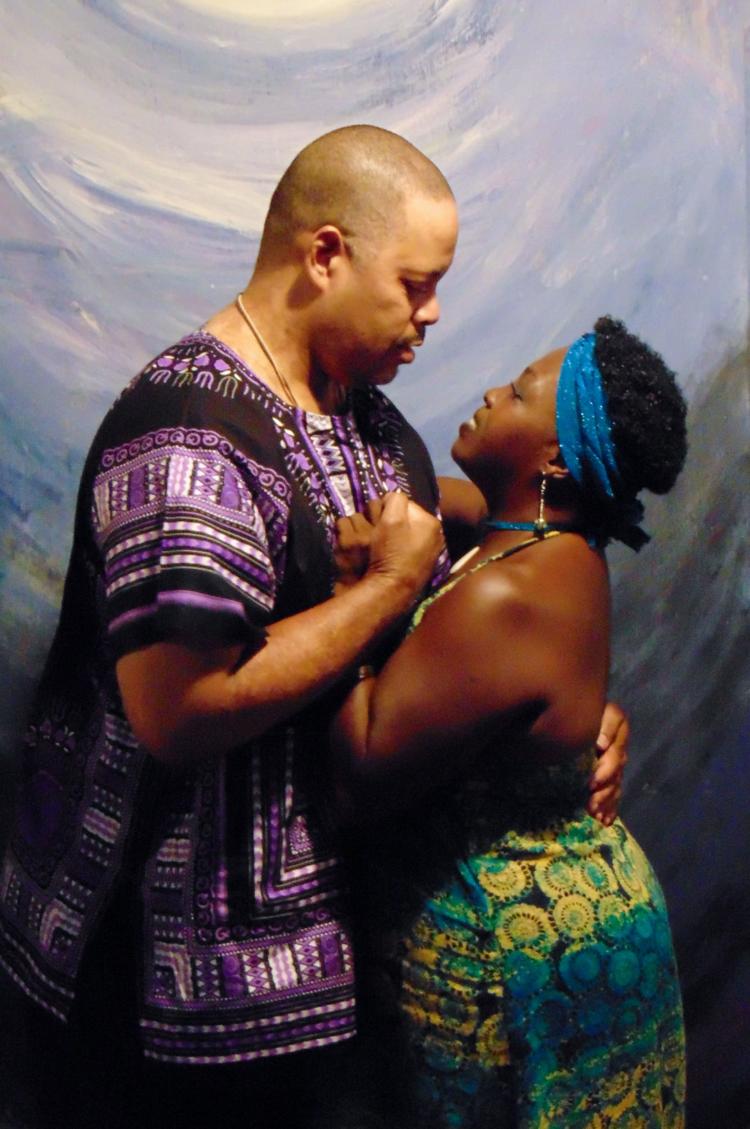 ARTC Theatre will present "Ruined," a drama about the Democratic Republic of the Congo during its civil war, at 7:30 p.m. Sept. 27-28 and Oct. 4-5; and 3 p.m. Sept. 29 and Oct. 6 at 110 W. Seventh St., Winston-Salem. Doors open 30 minutes before showtime.
The 2009 Pulitzer Prize-winning play by Lynn Nottage stars Sara Hines as Mama Nadi and Andrew Sheran as Christian.
In a small war-torn mining town, Mama Nadi, a shrewd businesswoman, struggles for survival, morality and humor. Cassandra Owens (Josephine), Teune Vinson (Sophie), Hatasha Carter (Salima), Adrian Quarles (Mr. Hararri) and Brian Johnson (Fortune) round out the cast. Michael Burke directs.
Tickets are $15, $12 for seniors and students at www.ARTC theatre.com, www.brownpapertickets.com or at the door. www.ARTCtheatre.com. Discount tickets for Oct 4-6 are in the Shop the Block coupon book.
Children's festival and food drive Sunday
The third annual Sowing Seeds Children's Festival and Food Drive will be 1-5 p.m. Sunday, Sept. 22, at ARTivity on the Green, 630 N. Liberty St. Liberty Street will be blocked off between Sixth and Seventh streets.
The festival features young artists showing and selling their works of art, entertainment by children, and a food drive to support families in the Winston Salem/Forsyth County school system.
Kaleidium, Sawtooth School for Visual Arts, Bookmarks, Mixxer, AFAS, Youth Art Society, Winston Salem Suzuki School of Music, DENT Creative Reuse, West Salem Gardens, Japan Karate Institute, Imprints Cares and Piedmont Doulas will provide arts activities.
Entertainment includes UNCSA Acting Out, Tam Tam Mandingue, Salem Music Academy, Juxtaposition Studios, Ballet Performing Arts, Children's Yoga with Mrs. Christine; and Headcase Band and Zinc Band. There also will be a balloon twister and face painting.
Lucianos Taqueria, Village Juice, Cafe Gelato, Kona Ice, Moji Coffee and Bingo Bango Sodas will sell food and beverages.
'Inspiration and Praise' at Joel Coliseum
Radio station 97.1 QMG will present "Inspiration and Praise" with Donnie McClurkin and Marvin Sapp at 7 p.m. Sept. 28 at Joel Coliseum.
McClurkin is a three-time Grammy winner, and Marvin Sapp is a BET and Dove Award winner.
Tickets are at www.ticketmaster.com, the Bridger Field House box office, the Greensboro Coliseum box office or 800-745-3000.
The Artist's Way course planned
"The Artist's Way: A Spiritual Path to Higher Creativity" will meet Mondays 6:30-8:30 p.m. Sept. 23-Dec. 9 in the fellowship hall at Parkway United Church of Christ, 1465 Irving St., Winston-Salem.
The 12-week course helps artists and those who wish to live more creatively confront blocks to creativity. Tim Binkley, who has presented the course more than 15 times, will facilitate.
The cost is will be between $250 and $275, depending on class size, and includes all art supplies and a number of guest artists. "The Artist's Way" book is not included in the cost. Class size: A minimum of 12 students is required; maximum class size is 24.
For more information, email tpbinkley@earthlink.net
Open Mic Night coming to Footnote
Open Mic Night at Footnote will be at 6:30 p.m. Sept. 24 at Footnote Coffee and Cocktails, 634 W. Fourth St., Winston-Salem. Registration starts at 6:15, and you must be present to register.
Local musicians play covers and original songs.
For information, email Triad OpenMic1@gmail.com or visit www.triadopenmic.blogspot.com/
Admission is free.
Preservation Hall Jazz Band at Schaefer Center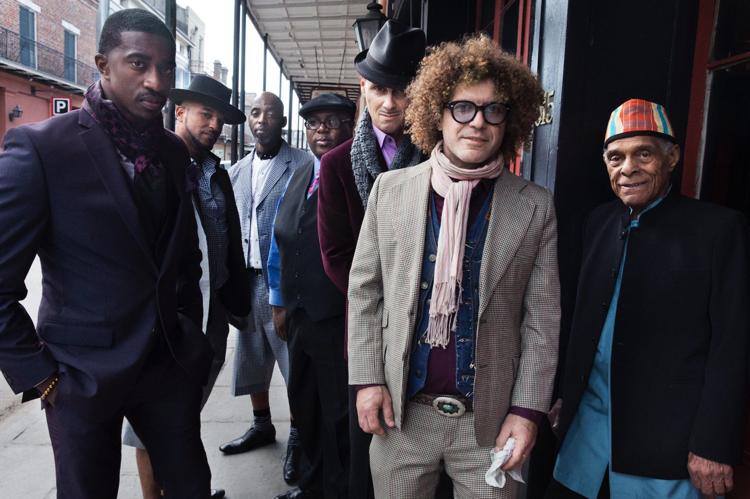 Appalachian State University's performing arts series, The Schaefer Center Presents, will kick off its 2019-20 season with a high-energy concert by the Preservation Hall Jazz Band at 8 p.m. Sept. 27 at the Schaefer Center for the Performing Arts.
The show is being held in conjunction with ASU's annual Family Weekend, which offers three days of special events for students and their families.
Preservation Hall Jazz Band has held the torch of New Orleans music aloft for more than 50 years, all the while carrying it enthusiastically forward as a reminder that the history the septet was founded to preserve is a vibrantly living history. Rolling
Tickets are $30, $15 for students at 800-841-2787, 828-262-4046 or www.theschaefercenter.org.
Programs planned at library
The Forsyth County Library's On The Same Page community read will continue this week with programs relating to Uzodinma Iweala's "Speak No Evil." The book explores what it means to be different in a conformist society.
6-8 p.m. Sept. 24: When We Become Them — Malloy Jordan/East Winston Heritage Center. As African African Americans move into positions of power in law enforcement, what are the challenges and opportunities in reversing the long-standing distrust between law enforcement and minority communities? A panel discussion followed by Q&A with local community leaders and law enforcement, moderated by Diarra Leggett.
6-8 p.m. Sept. 25: Friends Not Foes: Forging Interracial Friendships — Central Library Auditorium. High-school race relations panel on the challenges and opportunities of interracial friendships in bridging America's racial divide.
Admission is free.
Symphony performs 'Along the Silk Road'
The Piedmont Wind Symphony will present "Along the Silk Road" at 7:30 p.m. Sept. 27 at Reynolds Auditorium, 301 N. Hawthorne Road, Winston-Salem.
The first performance of PWS's 30th season will carry you from Pakistan and India to Korea and China.
East will meet West in the "Occident and Orient" march by Camille Saint-Saens, and in selections from Puccini's "Turandot." A key part of the journey will be a musical story, "Malala — Symbol of Courage and Peace."
Tickets are $20-$30 at 336-722-9328, www.piedmontwindsymphony.com or the Stevens Center box office, 405 W. Fourth St.
Works by Amanda Adams Gordon on display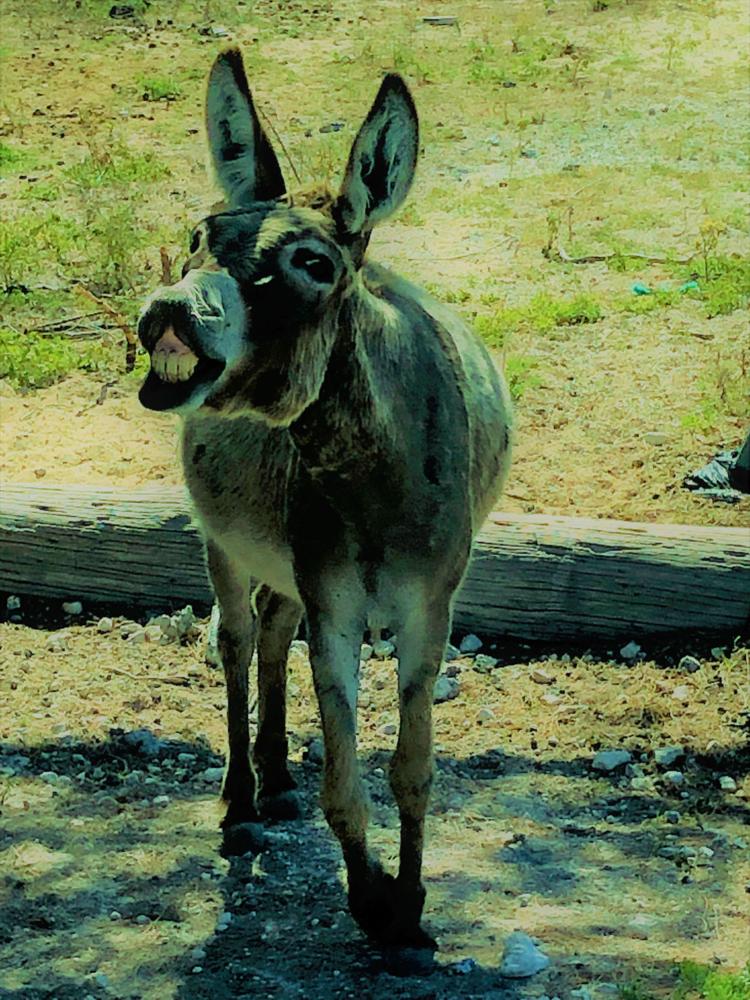 The Stokes County Arts Council is presenting work by Amanda Adams Gordon through September at the Apple Gallery, 500 Main St., Danbury.
Gordon, a Stokes County native, is a mixed-media artist and photographer. Best known for her pen-and-ink drawings, acrylic paintings, digital photography and weaving, Gordon focuses on texture and composition.
Admission is free. For information, visit www.stokesarts.org.
Xian Zhang will conduct UNCSA orchestra
Xian Zhang will conduct the UNC School of the Arts Symphony Orchestra at 7:30 p.m. Sept. 28 at the Stevens Center, 405 W.Fourth St.
Zhang will conduct Rimsky-Korsakov's "Scheherazade." She is music director of the New Jersey Symphony Orchestra, principal guest conductor of the BBC National Orchestra and Chorus of Wales, and conductor emeritus of the Orchestra Sinfonica di Milano Guiseppe Verdi in Italy. Also on the program, UNCSA Concerto Competition winner Peter Smith will perform the "Piano Concerto No. 2 in G minor."
Tickets $20, $15 for students, www.uncsa.edu/performances or 336-721-1945.