Best Bets for local arts and entertainment this week
Sawtooth presents 'Common Ties That Bind'
Sawtooth School for Visual Art will present "Common Ties That Bind," an exhibition by Owens Daniels, July 15-Aug. 23 in the Davis Gallery, 251 N. Spruce St. The show will include 12 works by Daniels.
A reception and artist talk will be 5-7 p.m. Aug. 2.
For the past year, Daniels has worked on the project in his role as a artist-in-residence at Sawtooth School. He said the show "uses visual art language to challenge the perennial issues and backlash of pre-judgmental public perception of our differences in race, gender, culture and traditions. This residency program is unique in that it is the first of its kind in the history of Sawtooth to be offered to an African American artist of which I am grateful."
Daniels is a 2019 Duke Energy grant recipient and Z Smith Reynolds lead artist awardee. For information, visit www.owensdaniels.com.
Summer Book Club Social at Bookmarks
Bookmarks will present its Summer Book Club Social at 7 p.m. July 15 at Footnote Coffee & Cocktails, 634 W. Fourth St., No. 110.
The event brings avid readers and members of book clubs together to socialize. The July event will include appearances by Erica Witsell, two other visiting authors, a grand-prize giveaway and announcements.
Admission is $5, which includes refreshments, hors d'oeuvres, and book giveaways. Registration is required at www.bookmarksnc.org/book-club-social.
Out of this world play about unity
Kaleideum's Peppercorn Theatre will present "Stoo's Famous Martian-American Gumbo," a new play for young audiences 6 and up, now through July 28 at the Arts Based School, 1380 N. Martin Luther King Jr. Drive.
Stoo is a Martian boy who discovers that he can't grow his favorite fruit from Mars now that his family lives on Earth. With his diverse group of human friends, Stoo sets out to invent a brand new "special food" from delicious things on Earth. The result is a "Martian-American gumbo" — and a tale about the unifying power of friendship, music and sharing a meal.
The play runs about 50 minutes. Tickets are $10 for Kaleideum members, $12 for non-members. Tickets are $4 for EBT cardholders through Kaleideum's "Theatre for All" initiative. Showtimes and tickets are at www.peppercorntheatre.org.
Two exhibits planned at SECCA
Two exhibitions will open open 6-8 p.m. July 18 at the Southeastern Center for Contemporary Art, 750 Marguerite Drive.
Artwork by Winston-Salem-based artist Leo Rucker will be part of SECCA's curated series, Southern Idiom. "Painting Happy Hill," acrylic-on-canvas paintings by Rucker, will be for sale and on display through Aug. 11 in the Preview Gallery.
"Painting Happy Hill" is an artistic interpretation of life in one of Winston-Salem's oldest African American communities. Images were sourced from the original photographs from Old Salem Museum and Gardens' archive. The project brings attention to the lives of enslaved blacks from Salem who transitioned to freed people and created their own vibrant community.
Rucker received his degree in commercial art at Rutledge College and has completed numerous portraits and murals in Forsyth County. Visit rucker artstudio.webs.com.
"Furnished" will hang through Jan. 5 in the Main Gallery. Several of the artists featured in the show will be at the opening to discuss their work.
A juried exhibition, "Furnished" features more than 50 works by 15 contemporary artists from North and South Carolina, Tennessee and Virginia. From furniture-based sculpture to sculpture that functions as furniture, Furnished will feature an engaging and diverse array of works that range from playful to functional.
Admission to both exhibitions and receptions are free and will include a cash bar, no bar charge for SECCA members.
'Tapas and Tesla' in Boone
An Appalachian Summer Festival will present "Tapas and Tesla: An Evening of Chamber Music" at 7 p.m. July 18 at the Mark E. Ricks Athletics Center, Appalachian State University, Boone.
The world-renowned Tesla Quartet comprises Ross Snyder and Michelle Lie, violin; Edwin Kaplan, viola; and Serafim Smigelskiy, cello. The International Review of Music praised them for their "superb capacity to find the inner heart of everything they play, regardless of era, style or technical demand."
Tickets, $50, include concert, tapas, beer, wine and other beverages. Visit http://appsummer.org/schedule/id/tapas-and-tesla .
Snider, Thomas to play Reeves Theater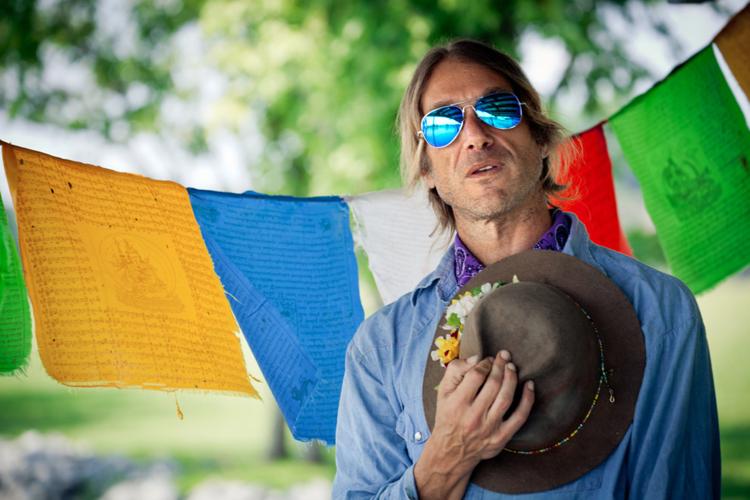 Todd Snider with Molly Thomas will play at 7:30 p.m. July 18 at The Reeves Theater & Cafe, 129 W. Main St., Elkin.
Snider, long recognized as a gifted and engaging songwriter, returns to the Reeves with a new set of songs, "Cash Cabin Sessions, Vol. 3." He plays all the instruments on the record.
Tickets are $20-$45 at 336-258-8240 or www.reevestheater.com.
Gunnar Nagle to release debut album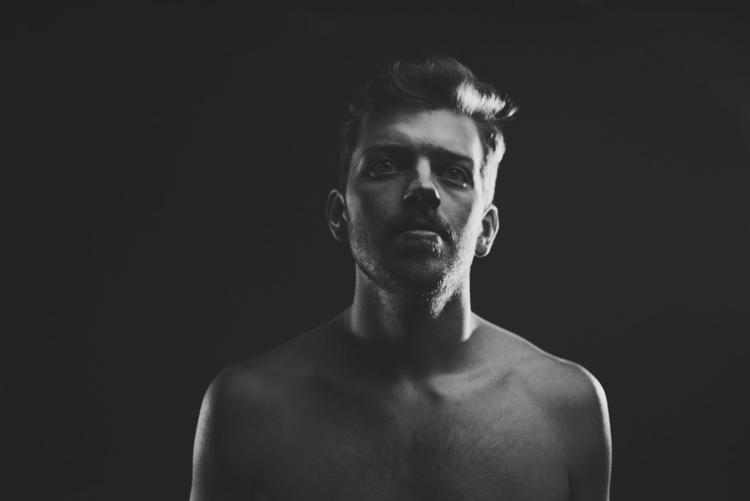 Local musician Gunnar Nagle will release his debut album, "Big Dreams, Sweet Maybes," on July 19.
He will celebrate the vinyl release with a pop-up event 3-5 p.m. July 20 at Underdog Records, 835 Burke St., Winston-Salem.
Movies in park series continues
The Winston-Salem Recreation and Parks, Community Development and the Winston-Salem Police departments will continue the WePLAY Movies in the Park series July 20 with "The Lego Movie 2: The Second Part," at Oak Summit Park, 406 Oak Summit Road, Winston-Salem.
"Ralph Breaks the Internet" will be Aug. 17 at Parkland Park, 1660 Brewer Road.
A food truck will be on site and pre-movie activities will begin at 7:30 p.m. The movie will begin at dusk. Movie-goers should bring lawn chairs and blankets to sit on.
Admission is free. All the films are family friendly. For more information, call CityLink 311.
Kaleidium marks moonwalk anniversary
Kaleidium North will celebrate the 50th anniversary of the first walk on the moon. On July 20, 1969, astronauts Neil Armstrong and Buzz Aldrin took a "giant leap for mankind," NASA's Apollo 11 mission. Throughout July and August, there will be planetarium shows, interactive learning stations, and Moon-inspired storytelling, theater and crafts.
The Moon Rocks party for all ages will be 6-10 p.m. July 20 at 400 W. Hanes Mill Road, Winston-Salem.
Event-goers can:
Count down to the launch of a Saturn V model rocket

Watch the documentary "Apollo 11"

Listen to the real-time audio feed recorded as astronauts Neil Armstrong and Buzz Aldrin walked on the moon

Get a taste of something out-of-this-world with Stoo and his friends in a pop-up performance of Peppercorn Theatre's new play, "Stoo's Famous Martian-American Gumbo"

Dance to tunes by Carolina Crossing, a six-piece band that covers a wide variety of genres, including '60s pop and rock
Food and beverages will be for sale.
Tickets are $12, $6 for youth, $3 EBT cardholders through Kaleideum's Museums for All program. Visit www.kaleideum.org .
Big Chill fundraiser returns
The Shalom Project will present its 11th annual Big Chill fundraising event 3-6 p.m. July 21 in Bailey Park, 445 Patterson Ave., Winston-Salem.
The afternoon will feature more than 25 homemade ice cream samplings, a children's fun area, vendors, food trucks and live music by the GBs, Big Ron Hunter and Foxture.
This year, in addition to ice cream provided by community organizations, the Big Chill is adding a restaurant division.
The Shalom Project assists people in need with food and clothing, free medical care and prescriptions, support to families in poverty and the revitalization of Peters Creek Parkway.
Admission is free, and donations are welcome to support the programs and initiatives of The Shalom Project.