Community orchestra concerts planned
The Salem Community Orchestra will present two more concerts in June, featuring music by Sibelius and Schubert. Oleysa Dashkevych will be the violin soloist. The conductor is Peter Perret.
Here's the schedule.
4:30 p.m. today, June 23: First
United Church of Christ, 1912 Waughtown St., Winston-Salem;
7 p.m. June 30: Unity Moravian, 8300 Concord Church Road, Lewisville.
Admission is free.
Church presents 'Psalm of Joy'
King Moravian Church will present a "Psalm of Joy" service of music at 4 p.m. June 30 at 234 W. Dalton Road, King.
Drake Flynt will lead the Moramus Chorale and King Moravian Choir with organ and orchestra.
"Psalm of Joy" is an ode for worship created by Johann Friedrich Peter for the 1783 Moravian celebration of the end of the Revolutionary War. This was the first and oldest organized Independence Day celebration in the United States. The ode is a service of music and worship, with hymns sung by the congregation.
Admission is free, and donations will be accepted. For information, visit the Psalm of Joy Service of Music Facebook page.
Sounds of Summer continues
Sounds of the Summer 2019: Exploring the Tones and Colors of Organs in Winston-Salem will present Baroque-fest IV on June 24 at St. Anne's Episcopal Church, 2690 Fairlawn Drive.
In this second of six summer events, organists will present three half-hour concerts on the Bedient Organ. This is Sounds of Summer's fourth annual Baroque-fest and will include additional instruments.
Here's the schedule.
5 p.m. Regina Pozzi and Timothy Olsen
6 p.m. Susan Bates and Mark Ardrey-Graves
7 p.m. André Lash and Timothy Olsen.
Admission is free. For information, call 743-223-1568.
West African musicians to perform
High Point University will host an evening of music with West African musicians Diali Cissokho and Kaira Ba at 6:30 p.m. on June 30 at the Cottrell Amphitheater.
Diali Cissokho is returning to the High Point area after performing in a duo in January. This time, he will have a full band on hand to share the music of Senegal and West Africa.
Having grown up playing the kora (West African harp) in Senegal from a long line of griots, or storytellers, Cissokho now lives in Carrboro and has been keeping the music of West Africa alive by continuously performing and educating audiences throughout the East Coast.
Attendees should bring lawn chairs, blankets and picnic dinners to the family-friendly concert. In the event of rain, call 336-889-ARTS after 4 p.m. on the concert date for the latest event update.
RiverRun launches new initiative
RiverRun International Film Festival is introducing a new, year-round initiative, RiverRun Arts, which will showcase films about the performing and visual arts.
The first presentation of RiverRun Arts will be a screening of the documentary "If the Dancer Dances" at 7:30 p.m. on June 26 at the UNC School of the Arts Main Theatre, 1533 S. Main St.
Brenda Daniels, UNCSA associate dean of Dance, will introduce the film.
"If the Dancer Dances" invites viewers into the intimate world of the dance studio. Stephen Petronio, one of today's leading dance-makers, is determined to help his dancers breathe new life into "RainForest" (1968), an iconic work by the legendary choreographer Merce Cunningham, who formed his dance company while teaching at Black Mountain College in North Carolina.
The film tracks Petronio's dancers as they strive to re-stage this work, revealing what it takes to keep a dance — and a legacy — alive. Timed to coincide with Cunningham's centennial, "If the Dancer Dances" is the first documentary on the subject of Cunningham's work since his death in 2009.
Admission is free. Attendees are encouraged to arrive early, as 160 UNCSA summer dance students will also attend, and the theater seats only 280.
Author Louise Penny to speak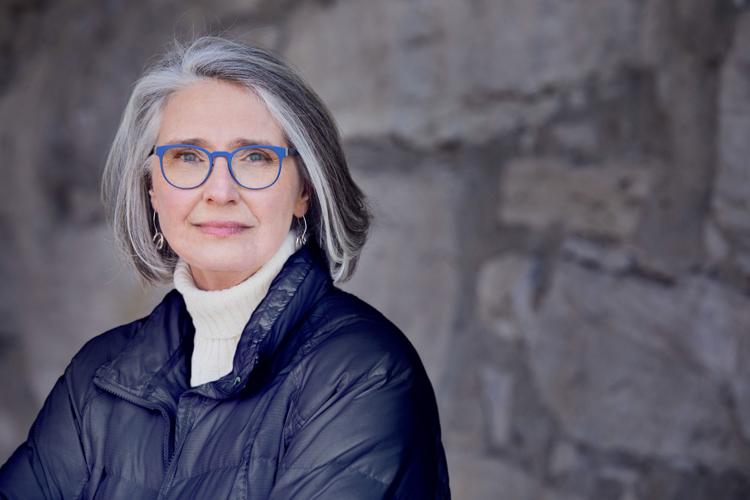 Bookmarks will present bestselling author Louise Penny at 6:30 p.m. on June 27 in Reynolds Auditorium, 301 Hawthorne Road, Winston-Salem.
Penny, whose books have been No. 1 on the New York Times and Globe and Mail bestseller lists, is on tour for the paperback release of "Kingdom of the Blind" and her upcoming novel, "A Better Man," which will be released in August.
Penny is known for her internationally acclaimed Armand Gamache series, which includes 14 books to date. "A Better Man," the latest installment, will be the 15th novel.
Tickets are $25–$85 at brownpapertickets.com/event/4212129 or 800-838-3006.
Group presents works in progress
The Winston-Salem Writers Script Group will present works in progress at 7:30 p.m. June 28 at Shallowford Presbyterian Church, 1200 Lewisville-Clemmons Road, Lewisville.
Lightly rehearsed, short plays by David Ratcliffe, Clara Yarbro, Libby Trull, Don Ilko and Grace Ellis will be stage-read. Note: Some of the plays contain adult themes and language.
Admission is free. For information, email gracewinnellis @bellsouth.net or call 336-972-4209.
Spring Theatre presents 'Joseph'
Spring Theatre will present "Joseph and the Amazing Technicolor Dreamcoat" at 7 p.m. June 28-29 and 2 p.m. June 30 at the Central Park King, 302 Kirby Road, King.
In this Old Testament tale, the dreamer Joseph is sold into slavery by his jealous brothers. He has a series of adventures until he finds himself second-in-command to an Elvis-like Pharaoh. Eventually, Joseph's brothers, in great need, unknowingly grovel at the feet of the brother they betrayed. Joseph tests their integrity.
Jessica Nunn directs, Jordan Medely is the choreographer, David Lane will serve as music director, and Caleb Railsback will stage-manage the production.
The show runs about one hour, 50 minutes including a 20-minute intermission.
Admission is free. Donations will be accepted for the King Veterans Memorial Foundation.
Church hosts 'Downtown Sound'
Burkhead Church will host "Downtown Sound," women's barbershop, at the final Music on the Hill concert at 6 p.m. today, June 23, in the fellowship hall, 5250 Silas Creek Parkway.
Admission is free. Light refreshments will be for sale.
Jazz Classique to perform 'Constellation'
Jazz Classique will perform "Constellation" at 1 p.m. June 29 at the Walkertown Branch Library, 2969 Main St., Walkertown.
Musicians include John Wilson, drums; John Mochnick, piano; Roberto Orihuela, vibraphone; and Matt Kendrick, bass.
Jazz Classique is a quartet that blends classical music with techniques from jazz and blues. "Constellation" includes music by Bach, Corelli, Krieger, Chopin, Beethoven, Orff and Brubeck.
Admission is free. For information, call 336-703-2990.
Two concerts at Reeves Theater this week
The Reeves Theater will present two concerts this week. Both are at 8 p.m. at 129 W. Main St., Elkin.
Here's the lineup.
June 28: Jeff Little Trio. With few exceptions, the piano does not play a prominent part in Appalachian or Americana music, and is rarely the lead instrument. But Little is an exception. His distinctive two-handed style, much influenced by the mountain flat-picked guitar tradition, is fast, precise and clear. Little will be joined by guitarist and banjo player Steve Lewis, and upright bassist Josh Scott. Tickets $15 in advance, $20 at the door.
June 29: Amythyst Kiah. A professed Southern Gothic songster born in Chattanooga but based in Johnson City, Tenn., Kiah's stage presence is matched only by her powerful vocals. Kiah appeared at the Reeves on the Martha Bassett Show last year, and most recently recorded the album "Songs of Our Native Daughters" in collaboration with Rhiannon Giddens, Leyla McCalla and Allison Russell. Tickets are $15-$18.
For tickets or information, visit www.reevestheater.com or call 336-258-8240.