Winston-Salem, Blue Cross NC announce plans to tackle coronavirus if it arrives here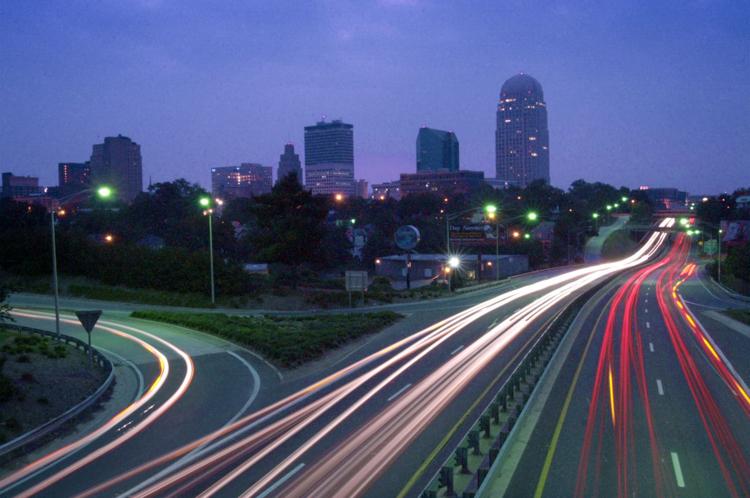 The city of Winston-Salem announced Wednesday it is establishing contingency plans for critical municipal operations if a serious outbreak of coronavirus occurs locally.
Meanwhile, Blue Cross Blue Shield of N.C. sought to reassure members and providers of its stance for handling the health crisis.
Winston-Salem Mayor Allen Joines said the contingency plans are designed "to ensure we can continue to provide" police, fire, sanitation and other critical services.
The plans, requested by City Manager Lee Garrity, involved determining how to continue those services if staffing levels decline by at least 25% related to corinavirus.
"That's not necessarily because that many folks would be sick, but because we might also have employees who are unable to come to work because of sick children or parents," Garrity said.
"I've asked our critical departments to aggressively determine how many employees could work from home if it were to become necessary, and to start making those arrangements now.
"We're also making sure we have appropriate personal protective equipment for our first responders."
Garrity said the contingency plans are separate from an existing pandemic plan.
Joines said contingency plans also would involve Forsyth County Public Health Department, local hospitals and emergency medical services.
"We are working closely so that the Health Department's pandemic and isolation/quarantine plans can be implemented smoothly if it becomes necessary," Joines said.
"There will be a detailed briefing on this work within the next week."
Blue Cross plans
Blue Cross NC said it is "taking specific steps to improve our members' access to doctors and medications," effective Thursday. Those include:
Expedited approvals for acute care for members needing care related to COVID-19, specifically relating to hospitalization, post-acute care and medical equipment needed in the home.
The insurer said it will cover doctor visits to screen for COVID-19 the same as any other doctor visit, based on a member's health plan.
Expand virtual access to primary care providers, allowing members to be monitored at home with the goal of "minimizing the spread of infection and easing the burden on emergency rooms."
And increased access to medications, such as early medication refill limits on 30-day prescription maintenance medications. Member cost sharing would apply.
"By taking these steps, we are helping our members stay home if need be with the goal of keeping them and others well," said Dr. Von Nguyen, vice president of clinical operations and innovations with the insurer. Nguyen was part of CDC teams responding to Cholera, Zika, MERS, and fungal meningitis.
Blue Cross NC's membership increased by 90,000 in 2019 to 3.81 million. The insurer benefited in 2017 from UnitedHealthcare and Aetna exiting the North Carolina health exchange individual market.
Blue Cross NC said the measures will remain in effect for a 30-day period and then be re-evaluated. The insurer is providing updates at bluecrossnc.com/coronavirus.
For those members whose doctor is concerned about exposure to COVID-19, they will contact the CDC, who will decide if a test is warranted.
Guidelines and testing for COVID-19 currently can only be conducted through the CDC and select public health laboratories, such as the N.C. state public health laboratory that began testing Monday.
N.C. case
The first potential coronavirus case in N.C. was reported Tuesday by the N.C. Department of Health and Human Services.
It involves a Wake County women who had visited a Seattle-area nursing home that has had an outbreak with several deaths. That test will be confirmed by a CDC laboratory. State health officials consider the coronavirus case to be isolated.
The likelihood that the coronavirus will reach elsewhere in North Carolina, including the Triad, is relatively high, state and local infectious disease experts cautioned this week.
However, they stress that the risk of any individual developing a life-threatening case is minimal. There are no proven treatments for COVID-19.
As with the flu, individuals with pre-existing health conditions and the elderly are projected to be more susceptible to serious cases of coronavirus.
The vast majority of individuals who come down with the virus, experts say, will experience about a week of symptoms similar to those of flu.
However, for about 15% of those who contract coronavirus, it could turn into viral pneumonia requiring hospital care.
According to the CDC, the global mortality rate for coronavirus is between 1% and 4% — which officials acknowledge is an estimate given an overall lack of transparency about deaths in China, where the outbreak began.
By comparison, the mortality rate for the flu typically is about 0.1%, though still accounting for between 30,000 and 40,000 deaths each year in the U.S.