Expect more local coronavirus cases, infectious disease expert says. But limiting the spread will keep overall risk low.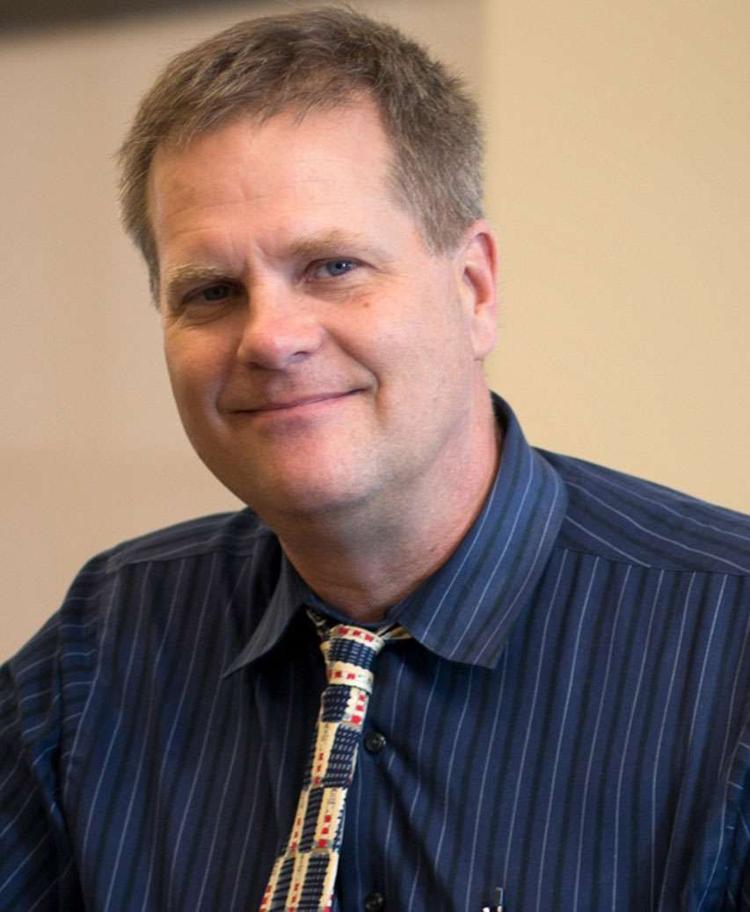 Two people tested positive for novel coronavirus in Forsyth County, but that should not — right now — crank up local fear about the crisis, said a leading infectious disease expert at Wake Forest Baptist Medical Center.
Dr. Christopher Ohl provided what is becoming a weekly community update during which he cautioned "there will be more cases in our county, our region and the state because testing is expanding."
Ohl said it remains advisable for communities to focus on limiting the spread of the disease rather treatment "because we don't have sustained community transmission" of COVID-19.
The two Forsyth cases involve a couple returning from a cruise, according to N.C. Department of Health and Human Services.
Federal, state and local health officials said that, as with the flu, individuals with pre-existing health conditions, immune deficiency issues and the elderly are projected to be more susceptible to serious cases of coronavirus.
"It's important to be prepared for shifting to mitigation and social distancing, particularly limiting gatherings in large public settings," Ohl said.
"We will have more local cases in the next days and weeks, but I want to stress that it remains low risk for the community as a whole."
For 85% of the people infected, cases will mild to moderate and could last two to three days or a week, Ohl said. The goal with mitigation is to prevent a steep spike in cases, leading instead to a flat leveling of cases and then a decline.
"The scope is the big thing," Ohl said.
"Saying there is a 1% to 3% fatality rate with coronavirus doesn't sound all that unnerving, but as you scale up the number of those exposed, the number of deaths will be significant."
Ohl said most local hospitals can provide initial isolation care for individuals demonstrating severe symptoms, such as high temperature, severe coughing, shortness of breath and trouble walking.
"Individuals with those symptoms should be seen in an emergency room anyway," Ohl said.
He cautioned, however, that individuals should first seek care from a primary care physician or a community safety-net clinic, so they can be tested for flu, strep throat or another illness.
It could take until early April before the Food and Drug Administration will approve hospital-based coronavirus tests.
In that instance, Ohl projects metro hospitals primarily will be the ones performing those tests as patients are passed along by affiliated community hospitals.
"We won't see point-of-care testing, like for the flu or strep, for a while," Ohl cautioned.
Ohl said that "there may be a little bit of climbing on the bandwagon" with events being canceled or postponed "when it's a little early to do that."
However, Ohl questioned whether the High Point Market should be held on April 25-29 even with Chinese manufacturers not participating and the likelihood European manufacturers won't be there following a travel ban instituted by President Donald Trump on Wednesday night.
"We're trying to prevent having our own BioGen event," Ohl said.
At a BioGen conference in Boston, exposure to coronavirus contributed to several cases nationwide, including five in Wake County.
Tom Conley, president of the market's operating authority, told the High Point Enterprise on Wednesday that it plans to conduct the trade show, as well as the premarket activities set to start Monday.
That's even after Gov. Roy Cooper's recommendation against having large public gatherings for now. Authority officials said they will continue to assess based on conversations with local, state and federal authorities, as well as monitor federal and global reports and advisories.
However, on Thursday the market authority opted to postpone the market until early June "should conditions improve."
"The decision was difficult, as any change in date could have tremendous economic repercussions on our industry and community, as well as the countless small businesses whose livelihoods rely on High Point Market," said Dudley Moore, Jr., the authority's chairman and president of Otto & Moore.
"It underscores our shared concern and well-being of the citizens in our community and our industry partners."
Conley said Thursday the authority board's plans is to have a decision in early May as to if market can occur, given the uncertainties of this rapidly evolving situation."
Ohl is advising public school officials to hold off on closing.
"It's easier to shut down a public school than a university because most public school students have a local residence," Ohl said.
"Unlike the flu, where kids are like petri dishes, they appear to be charmed with coronavirus so far with few cases and mild cases for most.
"But it will matter more what school officials hear from the governor and DHHS in terms of taking a community approach," he said.
There has been talk among U.S. and global health-care experts about how quickly coronavirus spreads once an outbreak occurs, citing those in China and Italy.
Ohl said Central Europe appears next, "likely about two to three weeks behind Italy," which is experiencing a countrywide shutdown of most public activities.
"Italy could be the worst-care scenario for the U.S, but it's not likely to get that far, particularly if our mitigation efforts are applied effectively to blunt the spread," Ohl said.
Ohl remains confident that Wake Forest Baptist and most Triad hospitals will be prepared for a slow increase in coronavirus cases.
"A surge in cases will be taxing for all health care systems, but we're prepared for such situations, just like we were for the bird flu and SARS," he said.