U.S. Sen. Richard Burr faces calls for resignation over stock sale, speech on COVID-19. He asks committee to review sale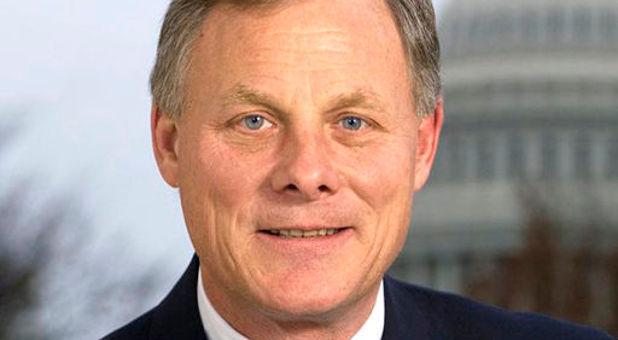 U.S. Sen. Richard Burr is facing bipartisan calls for his resignation following disclosures he gave a stark warning about COVID-19 at a Feb. 27 private event that he has not repeated publicly, and for selling stock shares a week before the stock market began its sharp decline.
Burr's comments carry significant weight in part because he is author of the federal Pandemic All-Hazards Preparedness Act of 2006.
Resignation calls have come from Fox News host Tucker Carlson, who is in frequent contact with President Donald Trump, as well as the N.C. Democratic Party, at least one N.C. Democratic senator, and social media commentators.
Carlson's recommendation for Burr to resign and potentially face an investigation for insider trading comes with the caveat that if Burr cannot provide a reasonable explanation for his actions.
The senator from Winston-Salem took to social media Thursday night for an eight-part Twitter response to denounce as "a tabloid-style hit piece" National Public Radio's Thursday report on his Feb. 27 comments to the Tar Heel Circle.
None of those tweets contained a response to ProPublica reporting Thursday that Burr sold a large portion of his stock portfolio Feb. 13, including shares of three corporations in the hotel and hospitality industry. The assets come from accounts that are held by Burr, his wife, Brooke, or are jointly held.
On Friday morning, Burr spokeswoman Caitlin Carroll sent a statement from Burr on the stock selling.
"I relied solely on public news reports to guide my decision regarding the sale of stocks on Feb. 13," Burr wrote. "Specifically, I closely followed CNBC's daily health and science reporting out of its Asia bureaus at the time.
"Understanding the assumption many could make in hindsight however, I spoke this morning with the chairman of the Senate Ethics Committee and asked him to open a complete review of the matter with full transparency."
Periodic financial disclosures are required to be submitted by U.S. senators.
Burr sold between $628,000 and $1.72 million of his holdings in 33 separate transactions. The publication Roll Call has listed his net worth at $1.7 million as of 2018.
On Saturday, U.S. Sen. Chuck Schumer and Senate minority leader, said on MSNBC that there should be ethics investigation on Burr's transactions, as well as those involving Republican senators Kelly Loeffler of Georgia, Jim Inhofe of Oklahoma, David Perdue of Georgia, and Ron Johnson of Wisconsin, and Democratic senator Dianne Feinstein of California.
Loeffler has claimed her stock sales are handled by third-party investors, while Feinstein said her stocks are held in a blind trust.
"The answer, in one word, is yes. There should be and there will be," Schumer said. "I don't own any stocks. I think it's a very bad idea for senators to own stocks.
"There is either a conflict or an appearance of conflict, and one of the things we need with the public is some degree of trust. It's pretty low right now."
Akin to 1918 pandemic
Burr told members of the well-connected private Tar Heel Circle that the novel coronavirus would have dire effects on the U.S. economy and population, likening it to the 1918 Spanish flu pandemic that left millions dead, according to a secret recording obtained by NPR.
The Feb. 13 trading occurred six days after Burr co-wrote an op-ed piece saying America had tools in place to combat COVID-19 and seven days before the first major decline in the stock market.
Burr, chairman of the Senate Intelligence Committee, warned the private group about the dangers of COVID-19 on Feb. 27 — the same day President Donald Trump again publicly downplayed the virus.
"It's going to disappear," Trump said. "One day, it's like a miracle. It will disappear. It could get worse before it gets better. It could maybe go away. We'll see what happens."
The Tar Heel Circle is a nonpartisan group made up of business leaders and entities. A membership in the group costs between $500 and $10,000 and the group claims on its website to offer "interaction with top leaders and staff from Congress, the administration and the private sector."
Burr told the audience that "there's one thing I can tell you about this, it is much more aggressive in its transmission than anything we have seen in recent history."
"It's probably more akin to the 1918 pandemic" that had 675,000 deaths in the U.S. and 50 million worldwide.
Burr also cautioned it was not advisable to travel to Europe because of the pandemic, and projected the closing of schools for at least two weeks.
Burr's response
Burr's first tweet: "In a tabloid-style hit piece today, NPR knowingly and irresponsibly misrepresented a speech I gave last month about the coronavirus threat. Let me set the record straight."
He said the Feb. 27 luncheon was publicly advertised and widely attended "with many non-members, bipartisan congressional staff, and representatives from the governor's office." He said NPR chose not to report those facts.
"Every state has a state society," Burr tweeted." They aren't 'secretive' or 'high-dollar donor' organizations. They're great civic institutions that bring people in D.C. together for events, receptions, and lunches. And they're open to anyone who wants to get involved."
Burr tweeted that attending those events is "what we should be doing. Meeting constituents and talking to them about the work we're doing in D.C. is an important part of our job, especially in times of uncertainty."
"Unfortunately, NPR's journalistic malpractice has raised concerns that Americans weren't warned about the significant steps we may have to take to stop the coronavirus threat. That's not true."
Burr cited in his sixth tweet President Donald Trump's comments at a Feb. 26 press conference.
His seventh tweet said "the message I shared with my constituents is the one public health officials urged all of us to heed as coronavirus spread increased: Be prepared."
His last tweet: "COVID-19 is a rapidly evolving situation. To know if we've been successful in stemming it, we have to keep an accurate accounting of our nation's response. Purposefully misleading listeners for the sake of a 'narrative,' like NPR has done, makes us less safe."
The stock sale brings back memories of Burr advising his wife, Brooke, in the fall of 2008 to go to their bank's ATM and make daily withdrawals of spending money. He said he was reacting to the escalation of the global financial crisis and the temporary freezing of the flow of money between banks.
Like now, Burr's actions became into hot-button fodder for cable-TV pundits.
During speeches Burr made a few months later, he turned the advice to his wife into an anecdote urging Congress to act quickly on the first federal bailout package.
Resignation calls
Carlson started his comments on Burr by saying "he has inside information on what could happen to our country."
"But he didn't he give a prime-time address, he didn't sound the alarm. He didn't even disavow an op-ed ... in which he wrote 'America is better prepared than ever for coronavirus.' He didn't do any of those things.
"Instead, what did he do? He dumped his shares in hotel stocks so he wouldn't lose money, and then he stayed silent."
Carlson said there may be "an honest explanation for what he did. If there is, he should share it with the rest of us immediately."
"Otherwise, he must resign from the Senate and face prosecution for insider trading. There is no greater moral crime than betraying your country in a time of crisis, and that appears to be what happened."
MSNBC host Chris Hayes, after citing the stock sell-off and the private donor comments, said "the sucking vacuum of leadership at the top is more and more apparent and deadly each and every day."
Burr's U.S. Senate colleague from North Carolina, Thom Tillis, tweeted that "given the circumstances, Senator Burr owes North Carolinians an explanation."
"His self-referral to the Ethics committee for their review is appropriate, there needs to be a professional and bipartisan inquiry into this matter, which the Ethics committee can provide."
State, national reaction
Cal Cunningham, the Democratic challenger to Sen. Thom Tillis, R-N.C, for the 2020 election, said "it's not enough for the Senate Ethics Committee to investigate (Burr)."
"The SEC and DOJ must also launch their own investigations into this behavior."
Wayne Goodwin, chairman of N.C. Democratic Party who is attempting to be elected again as state treasurer, said Friday that Burr "used his position and access to highly sensitive information to profit by selling stock just a week before the market crashed due to a deadly virus sweeping our nation."
He said Burr took this action as families statewide "are anxious about the future amid this growing public health crisis and looking for moral leadership from their elected officials."
"Senator Burr has betrayed the trust of every North Carolinian in a time of crisis and should resign immediately. The U.S. Senate Select Committee on Ethics, the U.S. Securities and Exchange Commission and the Department of Justice should immediately launch investigations into whether Senator Burr violated federal law by using inside information."
N.C. Sen. Wiley Nickel. D-Wake, said that "while millions stand to lose their jobs because of the economic turmoil caused by the coronavirus, Richard Burr's only care was his personal bank account. Thousands of North Carolina families are struggling to get by while Burr enjoys that windfall. He should resign immediately."
Twitter commentators on Burr's private COVID-19 comments and his stock selling said those actions could serving "as finally something that unites us all!! Our shared hatred toward Burr and (U.S. Sen. Kelly) Loeffler (R-Ga.,) is the bridge between the left and right we've all been waiting for."