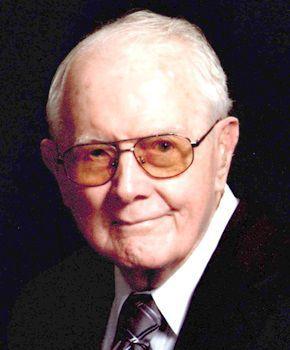 Even after all this time, Bailey Howard Jr. still finds the story funny.
Years ago, decades in fact, the careers of he and his father Bailey Howard — both officers in the Winston-Salem Police Department — overlapped for a short while.
In the mid-1970s, the senior Howard was a sergeant with nearly 30 years' experience. The younger Howard was a new guy following his dad's footsteps.
Because they shared a name, signals could get crossed, particularly with things that involved impersonal paperwork or phone messages.
"I was there for three years while Dad was there," Howard Jr. said. "Back then when we went to court, it was off duty and we got paid $8. They paid him my $8 one day, and he went around saying 'I got a raise today.' He got my court pay. And I didn't get it back, either."
He laughed some while he was telling that story Monday morning as it was a day for remembering.
Bailey Howard Sr. — Sgt. Howard in formal occasions, "Babe" in more relaxed settings — died Friday. His funeral service was held Monday afternoon. He was 96.
More than doing a duty
Bailey Howard Sr. was born in Winston-Salem in 1921 and, save for his time fighting in Europe with the U.S. Army during World War II, he was a lifelong resident.
Like a lot of men from that generation,he wouldn't say much about his service other than he did his duty when he was asked.
"He'd say things about getting liberty in Paris with a three-day pass, but he wouldn't talk about any of the rest," his son said.
When the war broke out, the elder Howard was working at the Norfolk Naval Yard, and because his job was considered vital, he would have been exempt from the draft. Instead, he quit his job and volunteered.
"But as far as fighting, he was in the Army, the infantry, and I know he went through France, Belgium and Germany," Howard Jr. said.
When his father got home at the end of the war, Howard Jr. said, he was ready to get on with his life. He married his wife, Lettie Mae Kimel, in 1946 and worked for the R.J. Reynolds Tobacco Co. "for about a day and a half.
"He said he didn't want to shovel tobacco for the rest of his life," Howard Jr. said.
Reynolds' loss was the city's gain. Howard Sr. went to work for the Winston-Salem Police Department later in 1946. There, he worked about every job available from patrol to the motorcycle squad to detective division to leading the warrants squad.
When he retired in 1977, he told a Journal reporter that he had no complaints and that he city "has been really good to us."
Howard Jr., a retired police lieutenant, said that sounded like his father.
"Dad was quiet," he said. "Funny story, when he was on the street, he never got in a hurry. Some of the guys would tell me they'd get an emergency call and the young officers would go flying up U.S. 52 with blue lights and siren and they'd see Dad, also with his blue lights and siren, but going about 45 miles an hour.
"But I was amazed at how many people said he was the best sergeant they ever worked for. He always cared about his men."
A lifelong example
In retirement, the Howards and five other couples — all from Winston-Salem, several of the men retired police officers — found a spot they liked at the beach near Garden City, S.C. in a trailer park called Windjammer Village.
"At night they'd cook out and sit around, maybe having a toddy or two," Howard Jr. said. "They said that's how you kept the mosquitoes from bothering you."
They also told stories about the "old days" being a cop in Winston-Salem, the camaraderie of a shared lifetime of service — and pride in having done so — shining through at all times.
During one visit to their spot at the beach, Howard Sr. and a very close friend Lonnie "Smitty" Smith, also a retired police sergeant, saw a man breaking into a building at the park and chased after him.
"Dad asked Smitty if he had his gun with him and Smitty said 'I got my pants on, don't I?" Howard Jr. said. "These two old officers got this guy on the ground with a gun pointed at him. And when the regular police got there, this guy was so thankful he said 'I thought these two old guys were going to kill me."
Growing up around police officers, hearing the stories and seeing the esteem in which they held his father made Howard Jr. decide to take the same career path.
"For the 27 years I was at the police department, I always tried to live up to his reputation, but I'm afraid I fell short," Howard Jr. said.
In recent years, Howard Sr. really got a kick out of being the oldest living police retiree. But the best times for Howard Jr. and his sister, Vickie Howard, came when Sgt. Howard was just being Dad. Howard Sr. liked his golf and loved spending time with his family.
"He wasn't a hero in the normal sense of the word, but let me assure you he was a hero to me, my sister, my mother and to many other police officers who were fortunate enough to have served under him," Howard Jr. said.
"We had him for a lot of years. We were really fortunate."