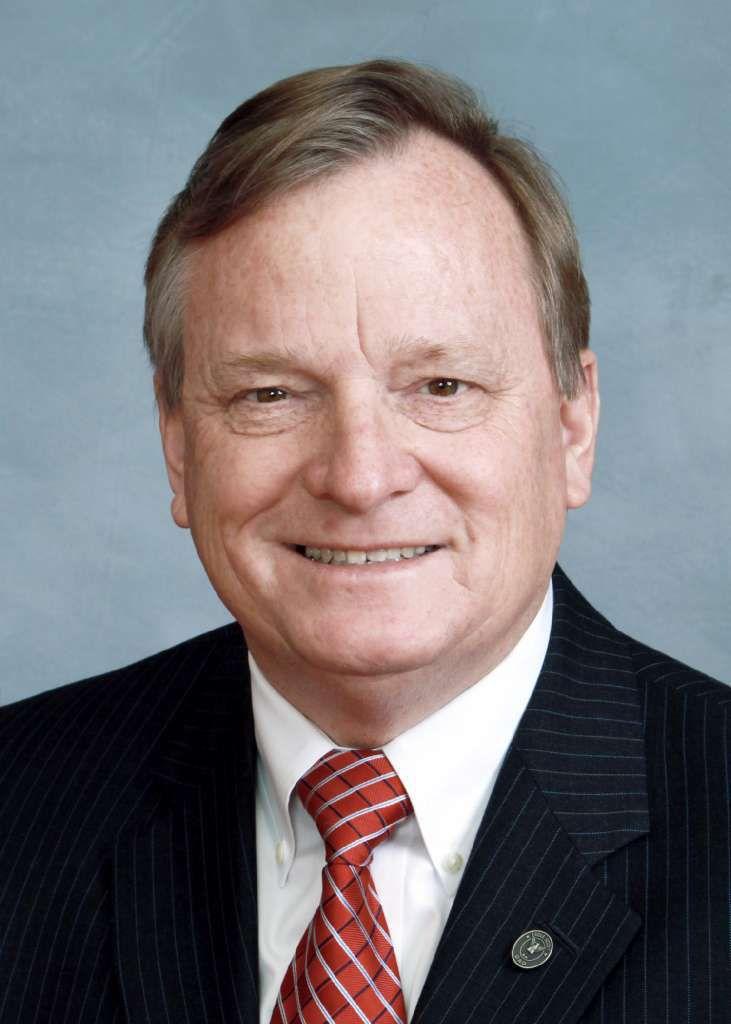 More than 720,000 state employees and their dependents and non-Medicare retirees and their dependents may learn in less than a week whether they will be considered as out-of-network with their health-care provider and local hospital starting Jan. 1.
A financial reimbursement game of chicken involving State Treasurer Dale Folwell's attempt to move the State Health Plan to a government pricing model tied to Medicare rates could come to a head July 1.
The SHP is the largest buyer of medical and pharmaceutical services in North Carolina, spending $3.2 billion in 2017.
Folwell's Clear Pricing Project would move the SHP away from a commercial-based payment model. He has set a deadline of June 30 for providers to sign a contract agreeing to the changes.
Folwell's proposal would allow the SHP to begin paying about 61,000 providers based on a percentage above current Medicare rates, along with an additional and adjustable profit margin estimated at 82%.
The SHP plans to phase the rate changes in over a two-year period. First-year rates are projected to produce $196 million in savings, and another $62 million in year two.
Folwell stressed Thursday the June 30 deadline is firm with no planned extensions.
According to a WRAL report last week, the SHP currently has about 15,000 contracts in place.
The new plan has at least 640 signed contracts, representing at least 15,000 providers, but no hospitals or health-care systems. The contract has been available since May 13.
Network
Folwell said May 13 that "we've had hundreds of requests for information and a lot of buzz around the new network. We're confident that the state's medical community will work with us to create this new network."
"The backlog of those attempting to sign is growing by the hour," Folwell said Thursday. "With the backlog, if it's (submitted) on the line by the deadline, we will process it."
"While encouraged by those who have signed, we empathize with those hospitals who feel threatened to stand idle when given the opportunity to provide health-care to teachers, troopers and other state employees at a Medicare rate, plus 82%."
On June 24, Folwell said EmergeOrtho and OrthoCarolina have signed the contracts.
EmergeOrtho is one of the largest physician-owned orthopedic practices in North Carolina with more than 140 physicians, 130 advanced practice practitioners and 165 physical and occupational therapists. It has 50 office locations throughout 21 counties, as well as provides orthopedic urgent care services across state.
OrthoCarolina is one of the nation's leading independent academic orthopedics practices with more than 300 providers. The practice has 31 office locations.
Other notable participants to date include: MinuteClinic facilities in CVS Pharmacy and Target stores; Rehabilitation Associates Networks; and the Community Care Physician Network, which represents 2,500 primary care clinicians.
The most recent comments from Novant Health Inc. and Cone Health indicate they still are reviewing the contract's requirements. Wake Forest Baptist Medical Center has not responded when asked about its stance.
Novant said in a statement that "it is our understanding that State Health Plan members will have an opportunity to verify provider's network status after July 1, and before their open enrollment (for 2020) begins on Sept. 29."
The N.C. Healthcare Association said in a statement that "we cannot advise our members on contractual matters or speak for them when it comes to the new contracts. As far as we know, none of the hospitals in the state have agreed to participate."
"From our perspective, NCHA is deeply concerned that the Clear Pricing Project is not what the name suggests."
"Instead, the planned changes could catastrophically alter health-care delivery in North Carolina and put state employees, retirees and their families' in-network access to high quality health-care and financial well-being at risk."
Dispute
Folwell, the SHP and the NCHA have been butting heads since Folwell unveiled his initiative in October.
Each claims the other side has not been willing to engage in earnest negotiations.
Dr. Michael Waldrum, the NCHA's chairman and chief executive of Vidant Health in Greenville, has questioned the wisdom and timing of Folwell's proposal, including to legislators.
He said the state health care system is bracing for the full impact of the latest phase of Medicaid waiver transformation between now and February.
However, the transformation could be affected by funding necessary for the rollout being unavailable as part of a potential delayed state budget after July 1.
"There's a better way to do to this, and we stand ready to help the State Health Plan with providing better quality care at lower cost," Waldrum said.
Folwell said the NCHA "has neither stood up, showed up or spoke up about how to increase transparency and lower health-care costs."
Folwell said the SHP will provide increased reimbursement payments to most independent primary care physicians, behavioral health specialists and many rural hospitals.
Contracts
The NCHA said June 7 it would make contract rates between providers and insurance companies available to the SHP and Folwell if it would help resolve the dispute.
NCHA president Steve Lawler expressed his willingness to meet with the SHP board of trustees and health-care providers "to collaborate on a plan to redesign care so that the state employees, teachers and retirees, who have spent their careers in service to our state, can proactively manage their own care in the most cost effective and transparent way."
"If contract rates between providers and insurance companies are a barrier, then NCHA and our members would not object to those rates being disclosed to the treasurer and his staff."
However, Folwell said June 8 that Lawler's offer rings hollow to him and is just public posturing.
Folwell has expressed his frustration repeatedly, including during legislative committee meetings, about his inability to gain access to those contract rates from providers and insurers.
For example, Folwell said in September that in response to a public-records request to the UNC Health System that entire chunks of the response, pages in a stack a ½-inch thick, were redacted over and though critical information.
"They're calling it 'proprietary information,' '' Folwell said.
UNC Health spokesman Phil Bridges told the Winston-Salem Journal in September that all agreements between hospitals, doctors and insurance companies are proprietary business agreements, are not subject to public release, but are independently audited.
House bill
The treasurer has the authority to decide on reimbursement cuts, but legislation could take that away from Folwell.
House Bill 184, which would halt Folwell's initiative for at least a year in favor of a legislative study report, cleared the state House by a 75-36 vote April 3.
It has yet to be acted upon in the Senate since being sent to the Rules and Operations committee April 4.
Lawler acknowledged in his statement that "the Senate continues to side with the union (SHP) and not act on the bill."
The NCHA said "individuals and families deserve to have in-network access to local hospitals and doctors that they know and trust"
"That is why we support passing HB184 as a path to study other options toward a better solution."
Senate leader Phil Berger, R-Rockingham, said Wednesday that he doubts a legislatively mandated delay would help.
"I suspect ... that we'd be in the same position when we get to that (delayed) date," Berger said.
The legislature was in charge of SHP oversight before the Republican super-majority earlier this decade placed oversight into the treasurer's office.
Berger told WRAL he's not interested in second-guessing the way Folwell, a fellow Republican, runs the plan.
"If we get into micromanaging how the treasurer is making decisions, then we may as well just take the State Health Plan back," he said.