U.S. House committee grill BB&T, SunTrust CEOs over socio-economic effects of merger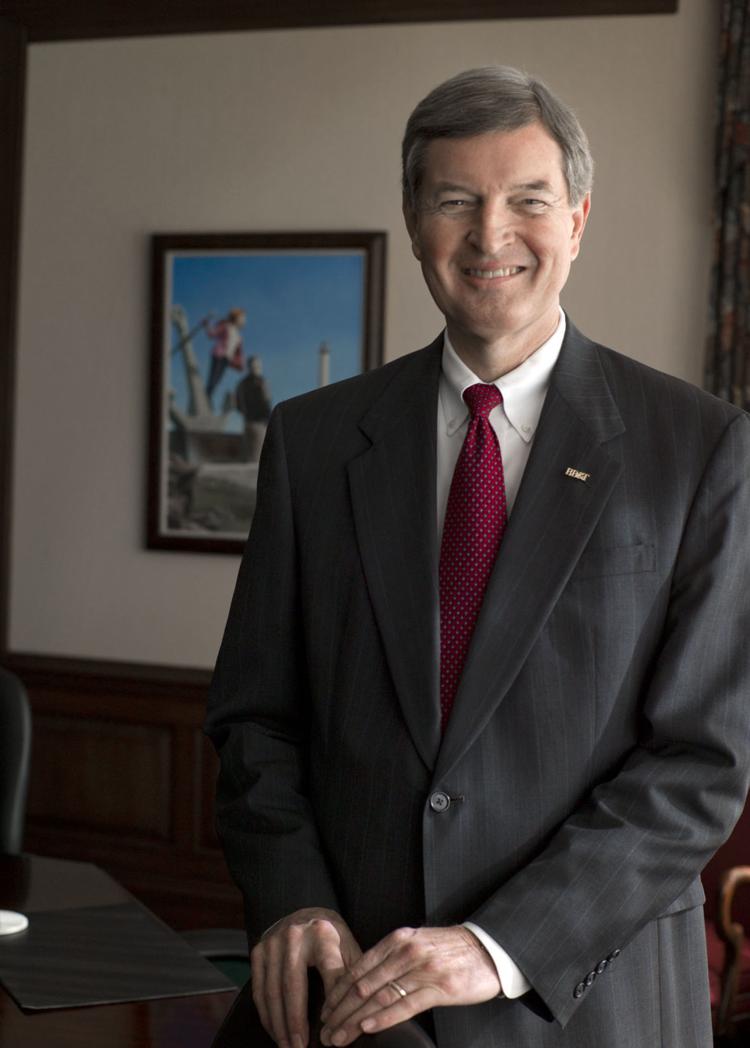 The congressional hearing dealing with BB&T Corp.'s proposed $29.7 billion purchase of SunTrust Banks Inc. may have been overshadowed by special counsel Robert Mueller's testimony before two U.S. House committees on Wednesday, but the bank hearing did provide some drama of its own.
For example, U.S. Rep. Nydia Velazquez pressed Kelly King, the chairman and chief executive of BB&T, and William Rogers, the chairman and CEO of SunTrust, during the hearing in Washington on whether they support a $20-an-hour minimum wage.
Rival Bank of America Corp. said Tuesday that it will raise its minimum wage to $17 an hour on May 1, 2020, and to $20 an hour on May 1, 2021.
King and Rogers cited recent moves to make their respective minimum wages $15 an hour.
Velazquez, D-N.Y., compared the banks' minimum wages to their most recent CEO pay ratio to their median employee declarations required by Dodd-Frank financial regulations. The ratios for King for 2018 were $15.86 to $1 in salary and $125 to $1 for total compensation.
"Most Americans find these ratios unacceptable," Velazquez said. "Do you believe these ratios are fair?"
King said that "we study the (minimum wage) issue all the time. Each institution is different depending on location and what's the cost of living for employees."
As King continued his response to say that "we want to be sure we are paying ..." Velazquez cut him off to ask how much of the potential $1.6 billion in annual cost savings — some of which will come from cutting hundreds to thousands of jobs — would be directed to raising employee salaries.
Before King could answer, Velazquez's interview time expired. When another committee member asked King to answer the question, he declined, which the member took "as a no."
Velazquez later tweeted that "while the merger will save the banks $1.6 billion annually, their CEO's could not commit to raising their #MinimumWage to $20."
King and Rogers also were asked pointedly by U.S. Rep. Roger Williams, R-Texas, whether they are capitalists or socialists. They answered "capitalist."
First hearing since 1998
It was the first committee hearing focused on an individual bank deal since 1998.
The pro-and-con merger comments from members of the U.S. House Financial Services Committee threatened at times to detract from reviewing the potential consequences of the deal, which would create the nation's sixth-largest bank, with $442 billion in total assets.
Valued at $66 billion, it is the largest proposed bank industry deal since the Great Recession of 2007-11. BB&T shareholders would own 57% of the combined entity.
Using the new name Truist Financial Corp., the bank would have its headquarters in Charlotte, with its community-banking division in Winston-Salem and wholesale-banking division in Atlanta.
U.S. Rep. Maxine Waters, D-Calif., the committee's chairwoman, opened the three-hour meeting by saying, "I'm concerned that if this merger goes forward, it will create another megabank that is too big to manage and poses a risk to our financial system."
Truist would be less than 25% of the asset size of the Big Four national banks — JPMorgan Chase & Co., Bank of America, Citigroup and Wells Fargo & Co.
King said Truist would have about 3% of the national asset totals. King would serve as Truist's chairman and chief executive at its debut.
Rogers stressed that "bigger doesn't make for riskier" and that Truist would maintain solid risk-management standards and would be "adding scale, not complexity."
Republican committee members mostly supported the megadeal, announced Feb. 7. They downplayed most regulatory concerns by touting the banks' ability to have avoided most of the blunders that have plagued the national banks.
U.S. Rep. Bill Huizenga, R-Mich., said the banks' domestic focus and lack of international banking exposure gives him confidence that a combined Truist would meet its socio-economic obligations within its territory.
Fears over job cuts
Several Democratic committee members questioned whether Truist would negatively affect consumers and likely thousands of bank employees in overlapping back-office and other operations.
BB&T has 35,300 employees and SunTrust 22,600.
Those members repeatedly honed in on the banks saying they have at least 740 branches within 2 miles of each other.
Some Democrats wanted King and Rogers to put in the regulatory merger documents that they would limit the number of eliminated jobs and make public the terms of severance packages.
King told analysts when the deal was announced Feb. 7 that "if you are a client-facing associate and doing a good job, then your job is assured." King repeated that pledge to the committee.
Waters was among the first members of Congress to speak out on the deal, saying Feb. 8 that the merger "is a direct consequence of the deregulatory agenda that (President Donald) Trump and congressional Republicans have advanced."
"The proposed merger raises many questions and deserves serious scrutiny from banking regulators, Congress and the public to determine its impact and whether it would create a public benefit for consumers," Waters said.
U.S. Rep. Ted Budd, a Republican who represents North Carolina's 13th District, said he considers BB&T and SunTrust "as strong banks and following appropriate regulatory standards."
Budd cited his faith that the banks would not neglect rural areas of a potential 17-state market by relating how BB&T has doubled its workforce in its former hometown of Wilson from 1,000 to 2,000 since moving to Winston-Salem in 1995.
Closer reviews questioned
The Federal Reserve Board and Federal Deposit Insurance Corp. must approve the deal that is being projected to close between late September and early October. The N.C. Commissioner of Banks gave its approval July 10.
Special shareholder meetings are scheduled for 11 a.m. Tuesday in Greensboro and Atlanta.
However, depending on the level of congressional and federal regulatory scrutiny, approval, if coming, might not be until early 2020, analysts say.
For example, U.S. Rep. Carolyn Maloney, D-N.Y., requested that the committee recommend federal regulators "hit pause" on their review until the social and economic ripple effects of the megadeal are thoroughly reviewed.
Maloney expressed concern that federal regulators only serve as a rubber stamp for bank deals.
A committee public memorandum on the hearing found that from 2006 to 2017, 3,189 bank deals were submitted to the Fed, with 3,316 approved, 503 withdrawn and none formally rejected. Analysts say the bulk of the withdrawn applications likely came from the recommendation of regulators after informal discussions with the affected banks.
Maloney said it "is troubling to me that there were no Federal Reserve or FDIC officials at the two community hearings" held in June in Charlotte and Atlanta.
King and Rogers confirmed they were not directly asked a question by officials from either agency at those hearings.
"It's an insult to the public and (a sign) that the regulatory agencies didn't take the hearings seriously," Maloney said.