Wake Forest Baptist left out of national specialty rankings in U.S. News best hospitals report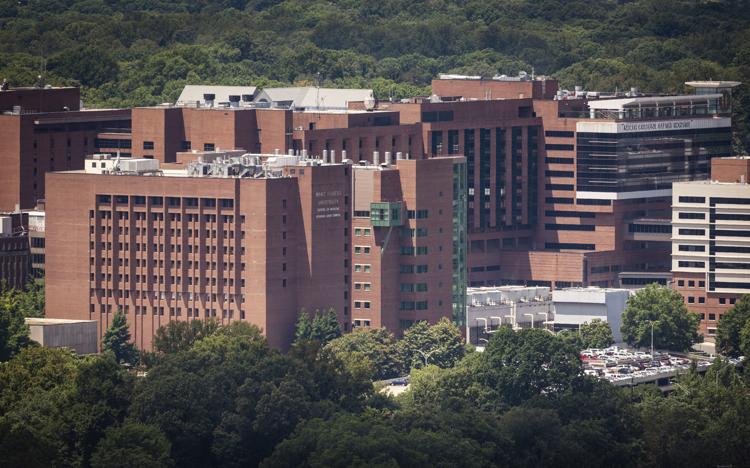 A significant change in how U.S. News & World Report measures the nation's best hospitals has left Wake Forest Baptist Medical Center without a national top-50 specialty ranking for the first time in more than a quarter-century.
The report, released early Monday, covers 1,870 hospitals and academic medical centers for 2019-20.
It targets 16 complex specialties, procedures and conditions: cancer; cardiology & heart surgery; diabetes and endocrinology; ear, nose & throat; gastroenterology and GI surgery; geriatrics; gynecology; nephrology; neurology and neurosurgery; orthopedics; pulmonology and lung surgery; and urology.
Only 166 hospitals nationwide were ranked in at least one national top-50 specialty.
The lack of national top-50 specialty rankings for Wake Forest Baptist is significant given it had been ranked in eight for 2018-19, six for 2017-18 and five for 2016-17.
Wake Forest Baptist had 12 national specialty rankings as recently as the 2013-14 report and had at least one national specialty ranking since 1983.
U.S. News stressed in a release about the rankings that "because of changes in the methodology used to calculate this year's Best Hospitals rankings, it advises against making comparisons to past numerical ranks."
Ben Harder, U.S. News' managing editor and chief of health analysis, said the drop in rankings for hospitals such as Wake Forest Baptist, "does not reflect a change in performance, but truly a change in methodology on our part."
The biggest change is that hospitals rated as a top-50 specialty center are now considered as a "national referral center."
"The top-50 specialty ratings are important for a small number of niche patients who need national expertise," Harder said.
"These are centers where patients and family members would consider going out-of-state or out-of-region for care, and be willing to go out-of-network for the level of care."
U.S. News said the methodology change "enhanced the way we account for differences in patient populations, and how those differences affect hospitals' performance, and incorporated additional patient-centered measures reflecting patient satisfaction and how often patients go directly home from the hospital."
Harder stressed that Wake Forest Baptist "did not perform at a lower level in the current report than in previous years."
Wake Forest Baptist said in a statement its cancer, geriatrics and neurology and neurosurgery were listed as "high performing" on a national level.
While acknowledging the changes in how the rankings are calculated, Wake Forest Baptist said "we are actively seeking further information to understand whether this is responsible for the change in our standings."
"While this is a change in U.S. News' rankings, Wake Forest Baptist is the same high-quality-focused health care providers today as it was yesterday."
Baptist's rank slides
Wake Forest Baptist slid from a No. 2 ranking within North Carolina in 2018-19 to No. 5 for 2019-20.
Wake Forest Baptist has touted for years its high ranking in the U.S. News reports as verification of the quality of its services and patient care.
The report lists rankings in nine surgery and repair procedures, including aortic valve, heart bypass, colon cancer, COPD, hip and knee replacement and lung cancer.
Wake Forest Baptist ranked as "high performing" within its home state in eight procedures and conditions. He said only about 100 hospitals nationwide had that category level of high performing that also includes Cone Health in Greensboro.
Duke University Hospital remained first in the state, being nationally ranked in 10 adult specialties, down from 13 a year ago.
However, Duke was not ranked among the nation's top 20 hospitals for the first time in several years.
UNC Hospitals, No. 2 in the state, was nationally ranked in five adult categories.
As has been the pattern for U.S. News for several years, the rankings tilted again toward academic medical centers in North Carolina and nationally.
Just one non-academic medical center in N.C., Cone, received a national ranking.
"It is great to receive this affirmation of the truly exceptional care that we provide at Cone Health," said Dr. Bruce Swords, Cone's chief physician executive.
Overall, Cone was ranked sixth in North Carolina, while Forsyth Medical Center was 15th out of 18 hospitals.
Forsyth did not provide comment on the latest U.S. News ratings.