The first thing your guests will see related to your wedding will most likely be your invitation, and you know what they say about first impressions. So regardless of the message you want to convey, you'll want to send an invite that is sure to make a statement.  
Here are three ways to create an invitation that people will remember: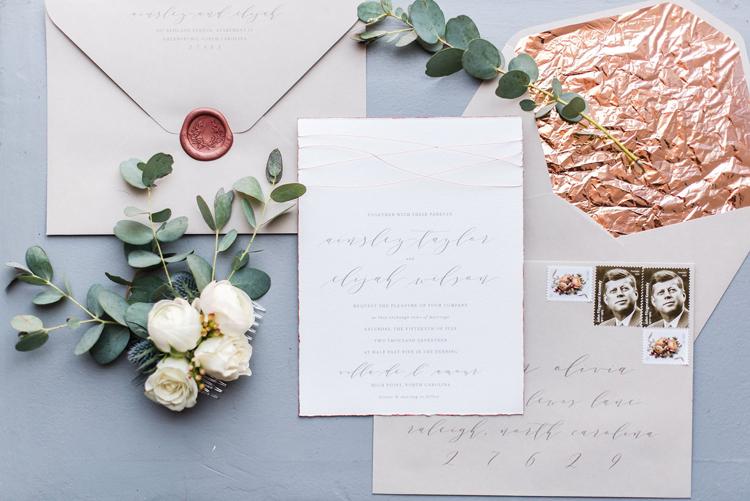 Magic With Materials
Why stick to just plain paper invitations? Get creative and use other materials on your invite.
This gorgeous invitation is by Suite Paper and event stylist B. Still Events. It features copper wiring around the edges and across the top, giving it just a little something extra. It has a classy vibe, but with a little bit of flair. In addition to wiring, this bride also used copper foil lining on the envelopes for her invitations.
Implementing different materials is sure to add a little magic to your invitations and give your wedding guests something to "ohh" and "ahh" over.
---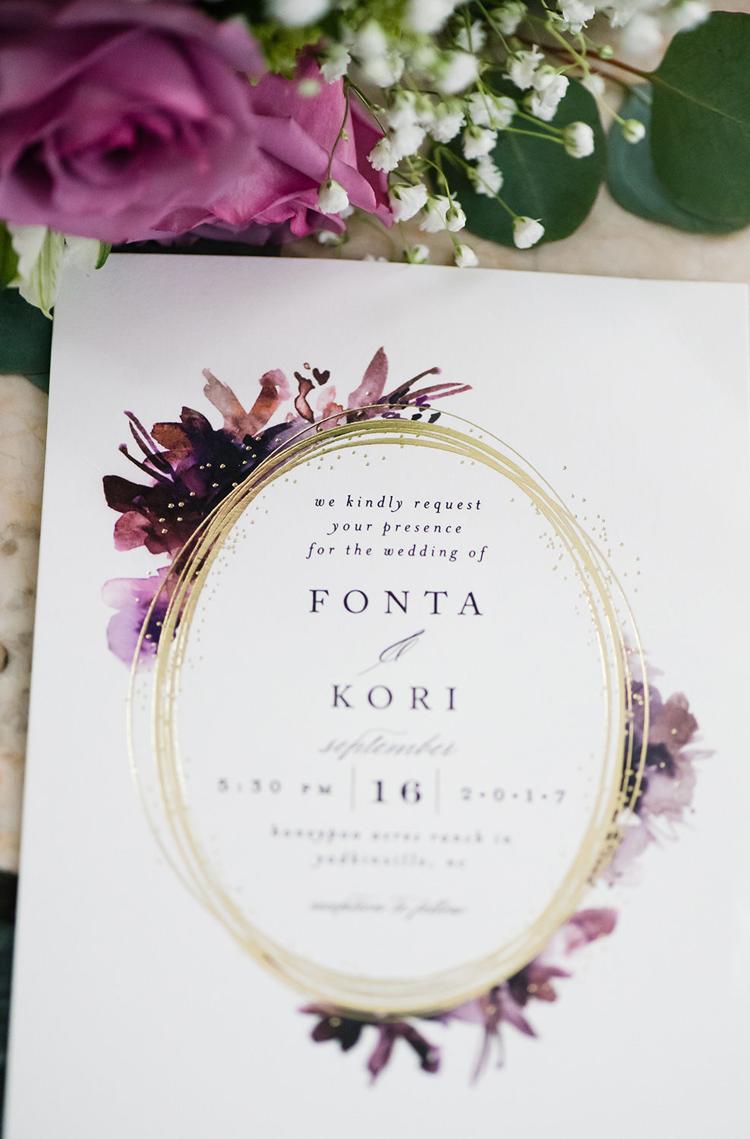 Color Pops
How many black-and-white wedding invitations have you seen? Sure, it can be elegant, but the best way to stand out from that oh-so-plain abyss is adding some color.
This picture invitation is by Minted and certainly pops with its gold and purple hues.
Another great thing about adding colors to your invitations is it can seamlessly tie into your wedding colors, which can make for some beautiful photos, just like this pictured invitation. Here, the photographer added in the bride's bouquet flowers for a vibrant photo.
---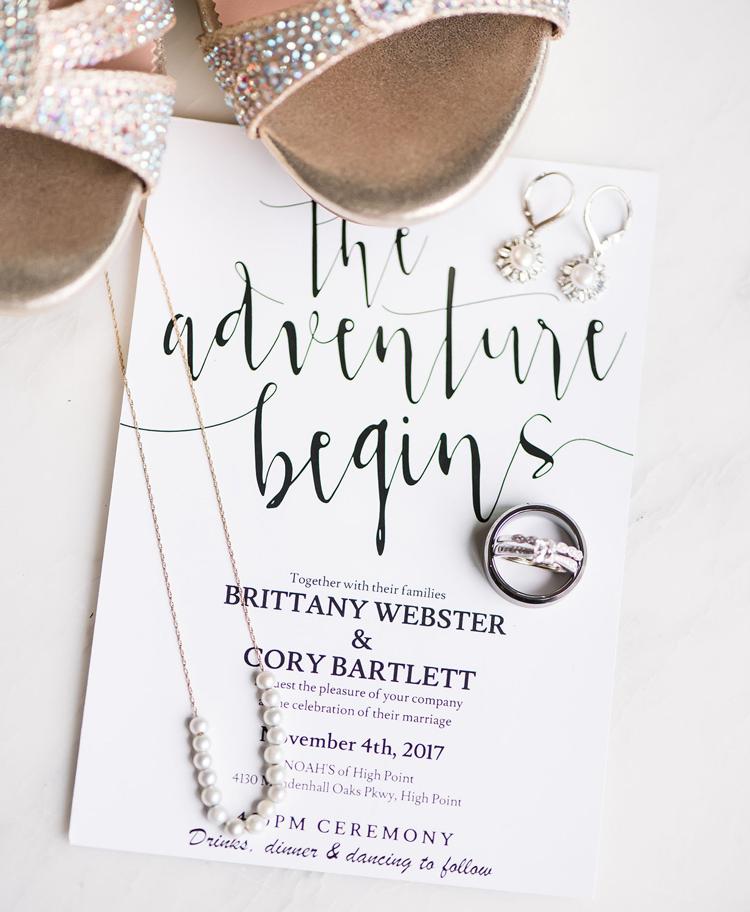 Romantic Taglines
Do you and your fiancée have a saying that embodies who you are as a couple? Why not share that with those who plan to be a part of your special day?
This choice is a great and less expensive alternative for those whose weddings don't have big budgets for printing. The option pictured was printed by Staples, which provides reasonable pricing for printing.
Is your couple style more humorous than romantic? Consider using a funny tagline — something that will not only get laughs but also show the world a little more of what you and your fiancée are like as a couple.
Regardless of what route you choose, the more unusual your invitations are, the more likely they'll leave your guests remembering them — and the bride and groom as well — years from now.