Sydney Henson was at a friend's birthday party at a local Japanese restaurant in 2008 when someone new sat down next to her. "Trying to make things less awkward, I said, 'Hey, how's life?'…and I got my first glimpse of that smile of his," says Sydney of now-husband Frankie Wilkerson. After an evening of small talk and flirting, plus running into each other several times at school, the two high school juniors started dating only a few weeks following their first meeting.
Six years later, Frankie proposed at the Rockefeller Center in New York City in front of the legendary Christmas tree. "I went from sobbing to flat out water works," Sydney recalls. "…People that surrounded us were clapping, awing and cheering for the sweet moments they had just witnessed."
The couple began planning their rustic and relaxed celebration at the Cody Creek Chapel in Dobson, focusing on the smallest details to ensure their personalities would shine throughout the day.
"I wanted our wedding to be a vintage representation of the two of us," Sydney explains. "We are both relaxed and pretty simple people with creative ideas, so I wanted that to be seen on our special day."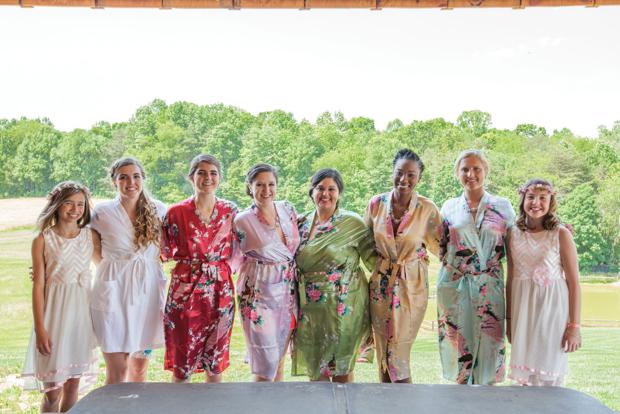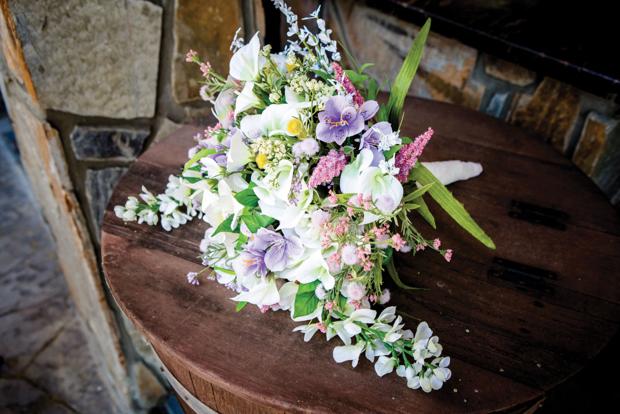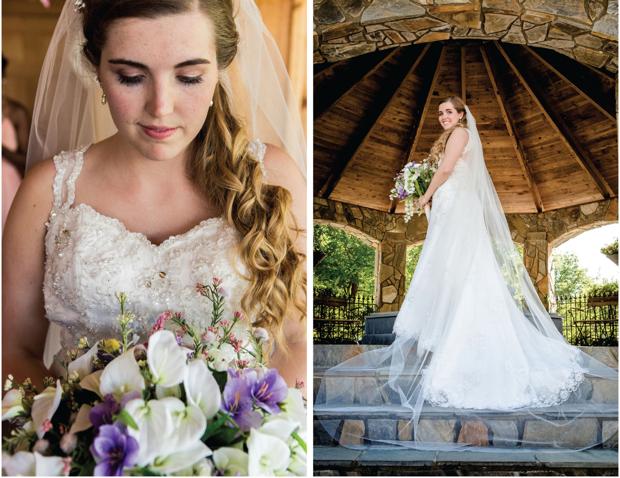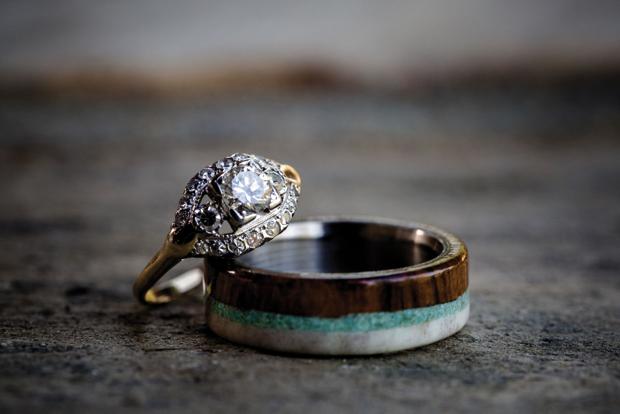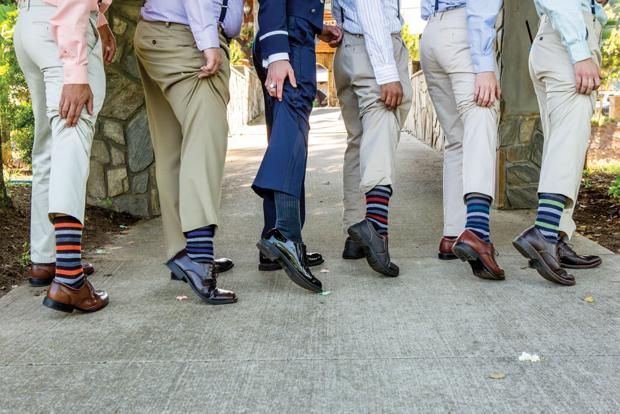 The bride's family and friends also pitched in to complete the several DIY projects Sydney had planned, including her mother, who arranged the bouquets, and her uncle, who created the amazing wooden cupcake stands. The candy table, jam favors and several more of the décor were also handmade. "It was an absolute blast," Sydney says. "We wanted to save a little money, I loved crafting…and it was actually a very happy and relaxed time for me."
On a beautiful and sunny May afternoon, the couple said 'I do' in the rustic, cabin-themed chapel, where they exchanged personal vows in front of 150 friends and family. Standing with them were Sydney's bridesmaids in coordinating pastel dresses, and Frank's groomsmen, who completed their smart outfits with wooden bow ties.
Sydney says that the vow exchange was, for her, the most memorable part of the day. "I rarely feel like I can completely and accurately describe my feelings towards him, and that day I feel like I successfully told just how I felt about him to everyone in the room."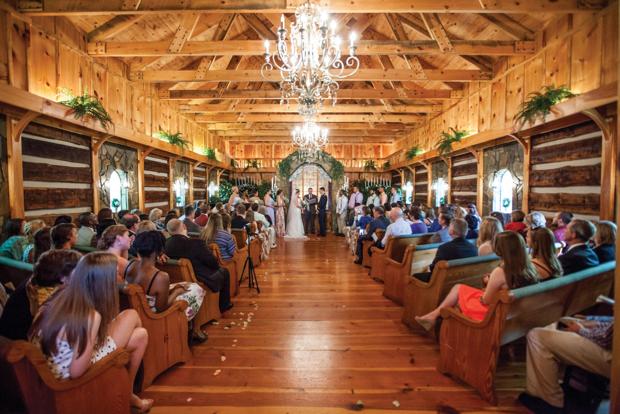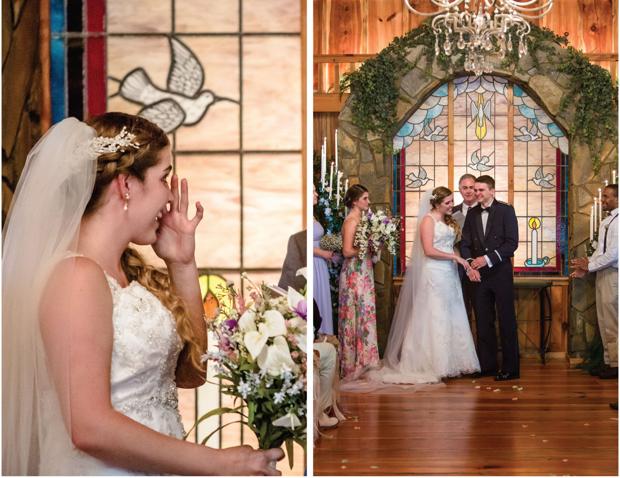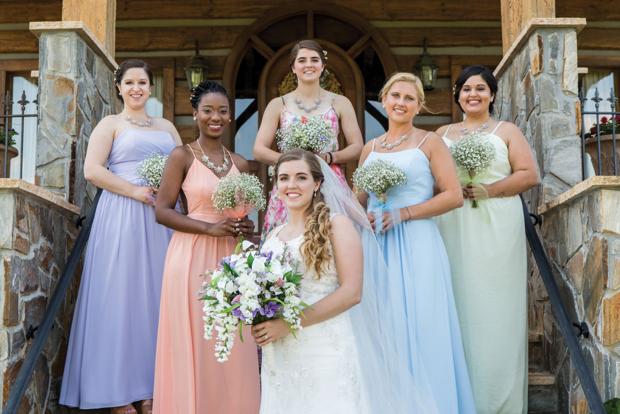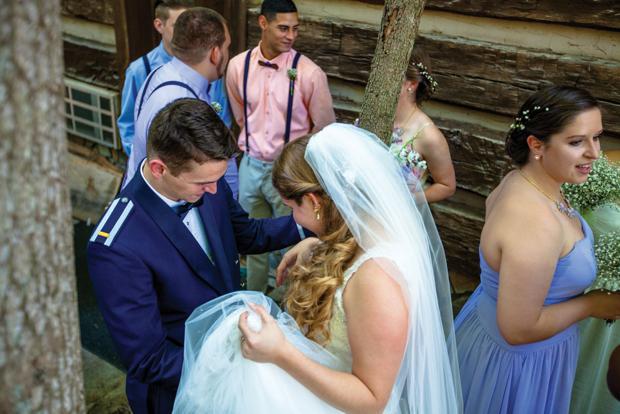 After the newlyweds took photos, everyone headed into the nearby banquet hall for a vintage-style reception, where, following a dinner of lemon pepper salmon, teriyaki chicken or ribeye, they hit the dance floor to a mix of live music and DJ sets.
Sydney and Frank chose Tim McGraw's "My Best Friend" – their song since they began dating in high school - for their first dance. "The lyrics are truthful and accurately help me describe how I feel every day when I am with him."
For dessert, guests enjoyed a variety of cupcakes, including red velvet cake with white chocolate cream cheese frosting and white almond cake with strawberry icing, in addition to filling up on their favorite treats from the candy bar.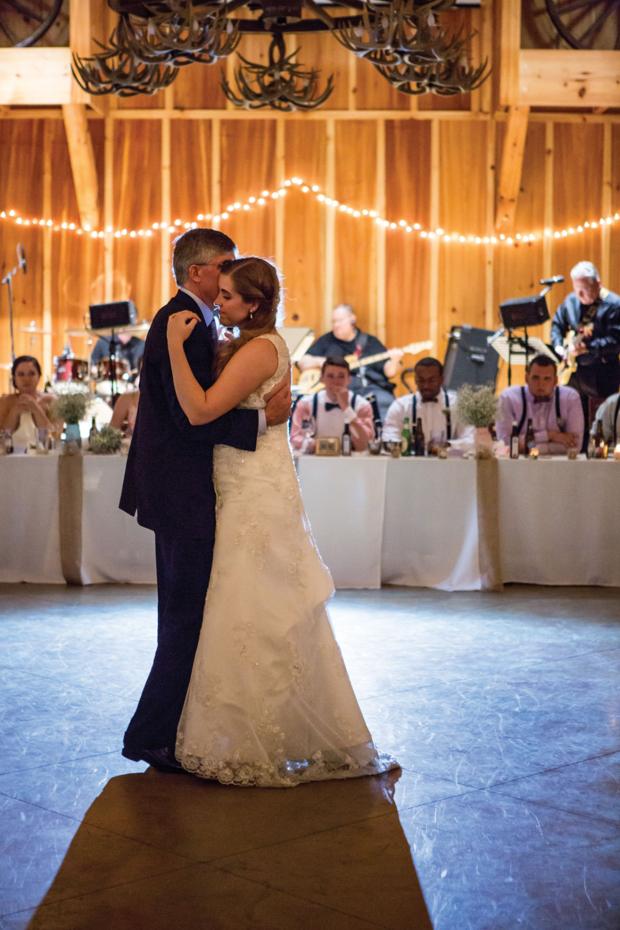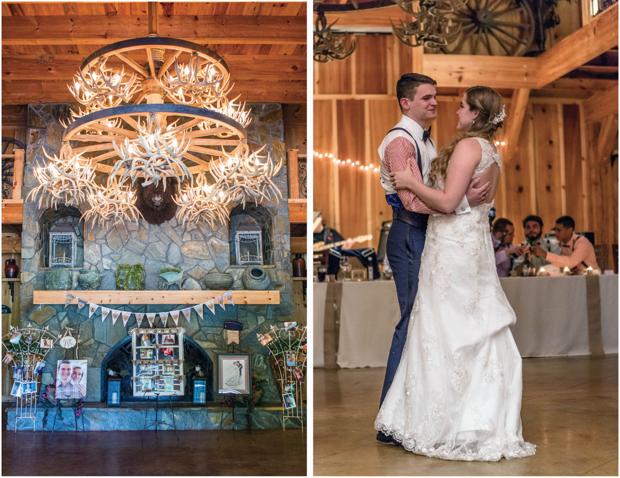 "The reception was my favorite part [of the day]," Frank says. "The whole family coming together in one place and socializing was a huge blessing for me."
Following a fun evening of eating, dancing and celebrating their newlywed status, Frank and Sydney ended the night by leaving under the glow of dozens of sparklers held aloft by their loved ones.
"Our beloved family and friends traveled from all over to spend the day with us at a venue which fits our personalities...I wouldn't have done anything differently."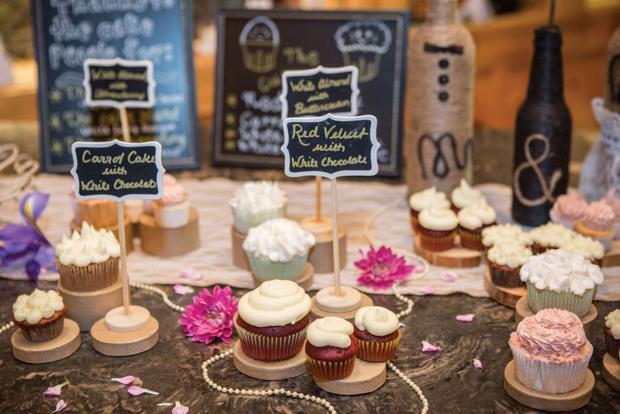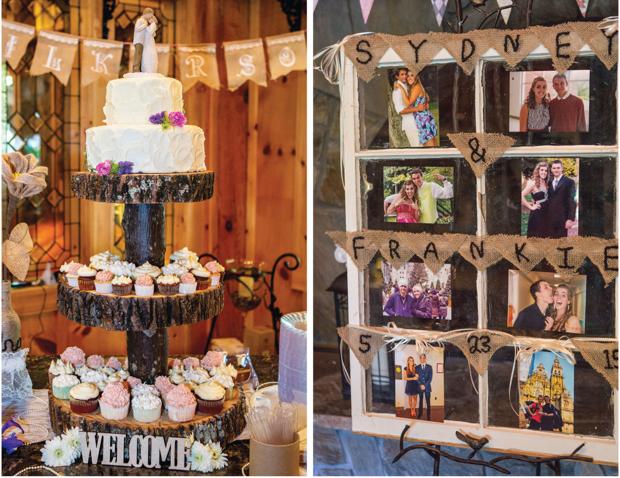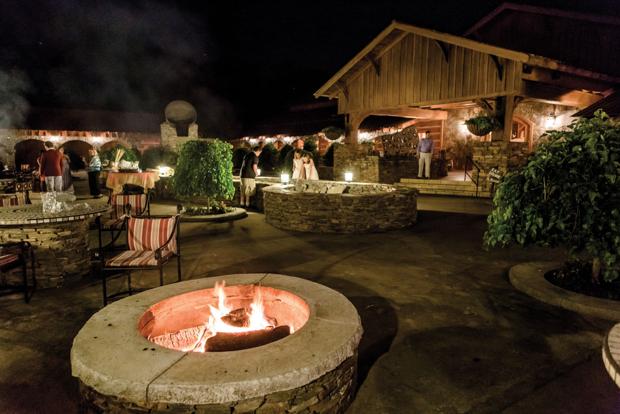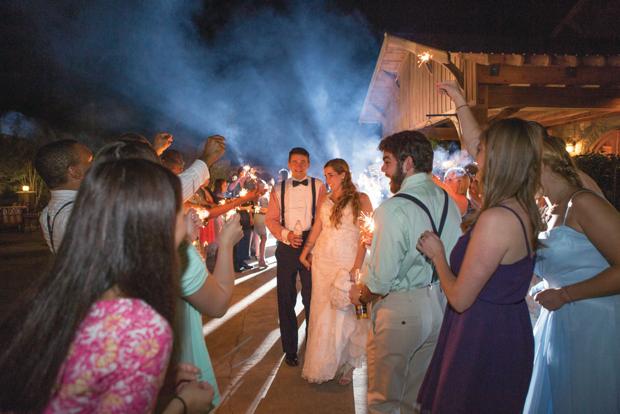 The Couple: Sydney Christina Henson & Louie Frank Wilkerson IV
Number of Guests: 150
Venue: Cody Creek in Dobson

Colors: Blush palette with brown accents
Theme: Vintage, Rustic, DIY

First Dance Song: "My Best Friend" by Tim McGraw
Favors: "Spread the Love" jams in six different flavors, made and shipped from New York.
Special Touch: The groom's custom-ordered shirt with the couple's favorite saying ("Forever and always") printed on the back.
Advice for Brides: "Breathe, relax, and enjoy. It can be a fun process, but it is up to you to make it that way."
---
Photography: Human Graphics Photography | Wedding Directors: Tanya Gunter and Paul Gunter | Venue: Cody Creek in Dobson |  Hair: Andy Mewhinney | Dress: Alfred Angelo from Bridal Mart | Catering: Cody Creek Restaurant | Cake: Angel Konfections | Music: The Fabulous Flashbacks | Stationary: Wedding Paper Divas | Alterations: Shores Fine Dry Cleaning