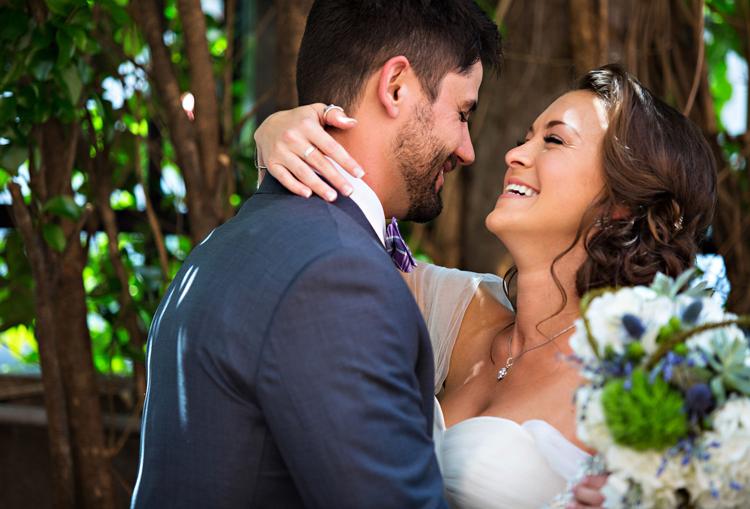 Kaitlin and Gordon were destined to be together, although as high-school classmates they never realized the path that their future would take.
After finishing college and graduate school, Kaitlin moved back to Wilmington, where the two reconnected. They began spending time together as friends and eventually realized they were much more than that.
Gordon, a true romantic, planned the perfect proposal later while Kaitlin was living and working in Petite, France. He and Kaitlin's parents came to visit near the end of her stint there. They traveled to Gdansk, Poland, where Kaitlin's grandfather had lived, and spent the day admiring the people, places and food. There, Gordon came up with an incredible idea.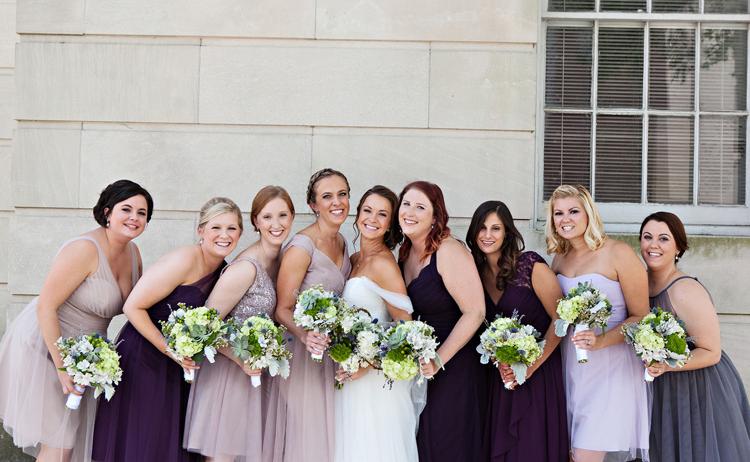 He asked Kaitlin if she wanted to ride a gondola lift that offered a breathtaking 360-degree view of the city. When it stopped at the very top, he seized his chance to pop the question. He started by saying, "You know you're my best friend" and ended on one knee. Kaitlin was so overwhelmed that she forgot to respond. As the gondola started making its way back down, Gordon told her that she hadn't answered him yet, and of course, she said yes.
The couple were joined by 240 guests for a unique wedding at Ironclad Brewery in Wilmington, where they included an unusual ritual — a beer-combining ceremony. Gordon had a dark beer and Kaitlin had a light variety, which they combined and shared. It was then made into a special brew called "The Gord," and their guests enjoyed it throughout the night.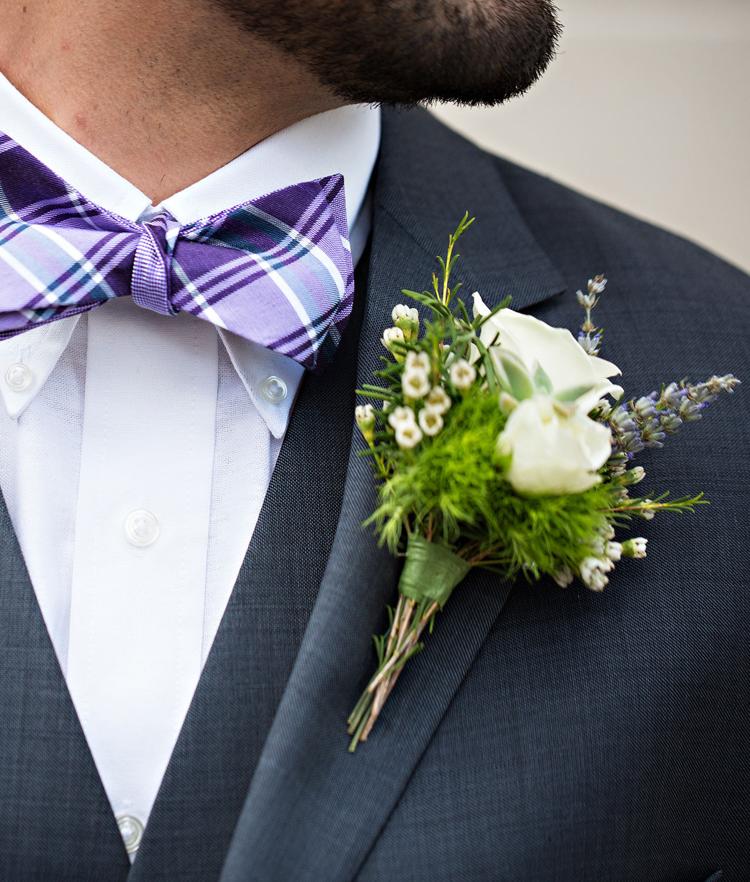 With a wedding this memorable, it's hard to think of just one amazing part. Kaitlin and Gordon's first dance was choreographed to a mash-up of their favorite songs and dances from movies. The 5-minute routine concluded with the famous lift from "Dirty Dancing."
"Our 'running through the sparklers' picture is one of my favorite (moments), because it's a mixture of extreme happiness and sheer terror," Kaitlin recalls.
Gordon fondly remembers the moment she spun him around for his first look at her in her wedding dress. "I'm pretty sure I said 'wow' at least 10 times in the first 30 seconds," he says.
THE COUPLE: Kaitlin Baden, middle school chorus and theater teacher and film actor, and Gordon McLaughlin, analytical chemist. They also perform together in a band called The Dynamic Therm-o-tones.
NUMBER OF GUESTS: 240
VENUE: Ironclad Brewery, Wilmington
COLORS: neutral grays, purples and greens
THEME: Industrial
FAVORS: Forget-me-nots
FIRST DANCE SONG: A mashup of movie dances — "Beauty and the Beast," "Greased Lightning," "Night at the Roxbury," "Pulp Fiction," "The Rocky Horror Picture Show," "Risky Business" and "Dirty Dancing" as the finale.
SPECIAL TOUCH: A beer-combining ceremony.
ADVICE FOR BRIDES: "It's your wedding day, so make sure whatever is being planned and put together is exactly what YOU want. Literally everyone you ask will have an idea of what a wedding 'should' be, but at the end of the day, the only people whose opinions should matter should be you and your fiancé's. This is really hard, especially with close friends and parents. While you can absolutely take their ideas into account, you also shouldn't let them derail your plans and dreams for your wedding."
---
VENDORS
WEDDING DIRECTOR: Janis Netherland
FLOWERS: Jim Tomasits
PHOTOGRAPHY: Alison Lea Photography
VIDEOGRAPHY: Parleigh Productions
CATERING: ART Catering
CAKE AND CUPCAKES: The cutting cake was a red velvet cheesecake from The Cheesecake Factory. Cupcakes (red velvet, wedding cake, vegan carrot cake and double chocolate) were from Gigi's. There was also a bar with homemade cookies (peanut butter cup, chocolate chip, sugar and white chocolate macadamia nut).
DRESS: Mori Lee
BRIDESMAIDS' DRESSES: Various designers (all made of soft English net or tulle)
TUXEDOES: Jos. A. Bank
MUSIC: Ceremony music by Chiaki Ito and LaRaisha Burnette of LaCi; DJ for reception was Party Gras.
HAIR AND MAKEUP: Hair by Mercy's Hair Design; makeup by Danielle Forte
SPRAY TAN: Jenny Cotton, Glam & Tan Boutique
TRANSPORTATION: Port City Bike Taxi
PRINTING: Vistaprint
STATIONERY: Vistaprint
ALTERATIONS: Camille's of Wilmington
OFFICIANT: Holli Saperstein