Want outstanding decorations for your rehearsal dinner or reception without breaking the bank? Consider these alternatives.
Food-Turned-Decor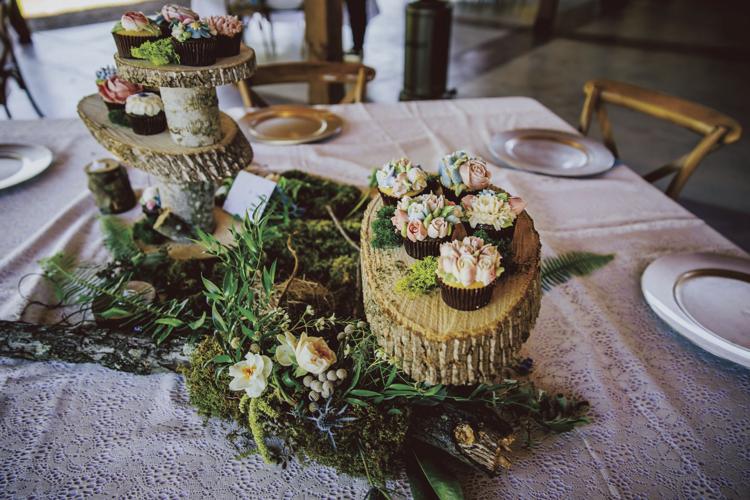 A beautifully decorated cake is typically one of the focal points at most wedding receptions. Many of them are as as fun to admire as they are to eat, so why not let your food become part of your decorations? Nicely arranged cupcakes can make a great centerpiece. Pictured here are some that not only do that, but also tie in perfectly with the couple's nature motif. If you already plan on making cupcakes, doubling them as decorations can mean one less thing to buy or make.
Game Time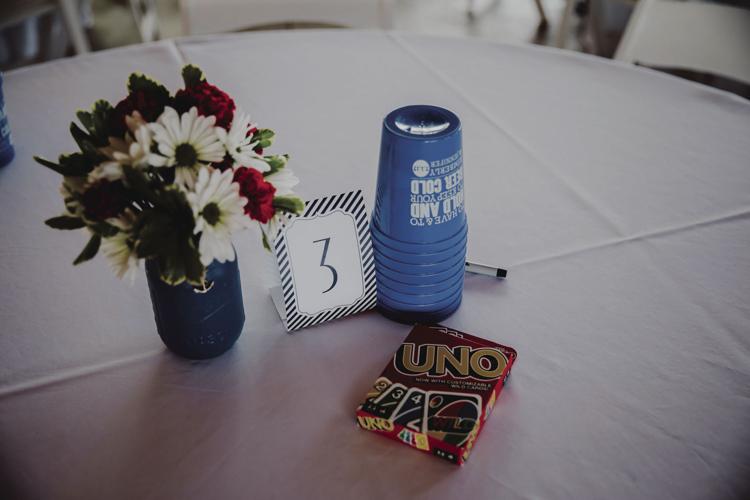 Keep your guests entertained by using classic games as your centerpieces. Card games, 3-D-type wooden puzzles (think golf tee-type games) and stacking games like Jenga are fun options for all ages. (Avoid large board games or items with small pieces that will surely be lost.) Best of all, if you don't already own them, they're easy to find at affordable prices online, or you may be able to borrow them from friends and family.
Pretty Paper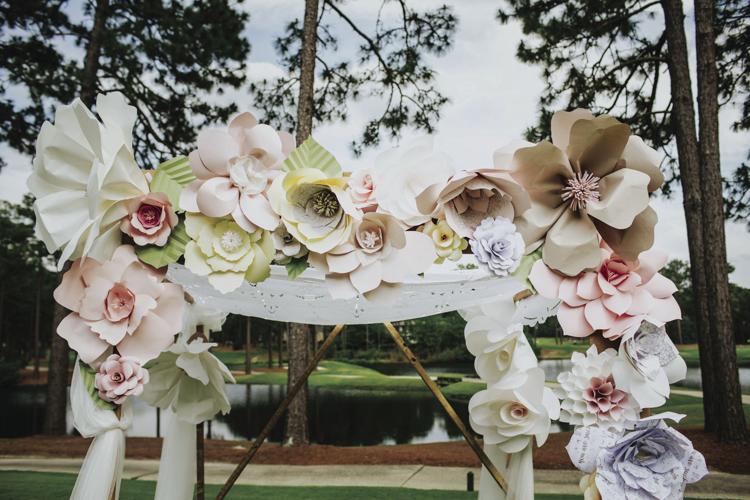 It's easy to make inexpensive yet beautiful paper mache flowers to suit your style and color scheme. Not sure how? There are plenty of free online tutorials, and these can be keepsakes for years, unlike real flowers. The lovely pastel blooms pictured here were made to decorate an arbor at a ceremony. Tissue paper is another popular and affordable option.
Get Crafty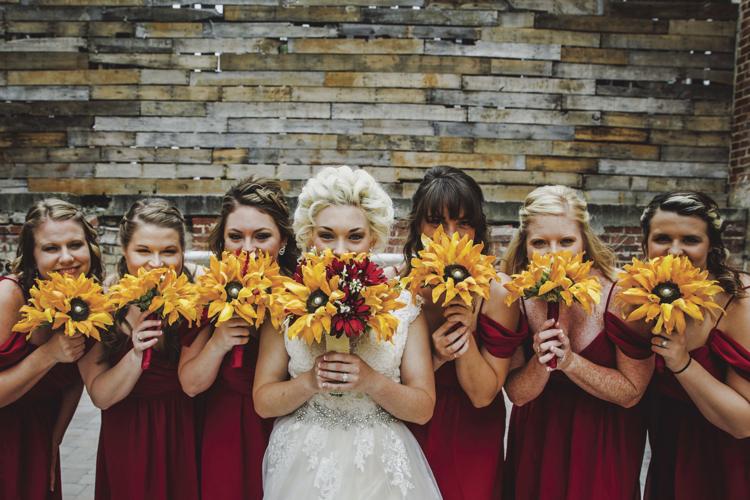 Flowers are often one of the largest expenses when planning a wedding. Cut those costs by using artificial ones made from silk and other fabrics. If you're worried they won't be pretty or appear real, don't — there are plenty options at local hobby-supply stores that look amazing. These gorgeous sunflower bouquets were made by one bride's mom, who purchased the materials from Hobby Lobby.
Terrific Themes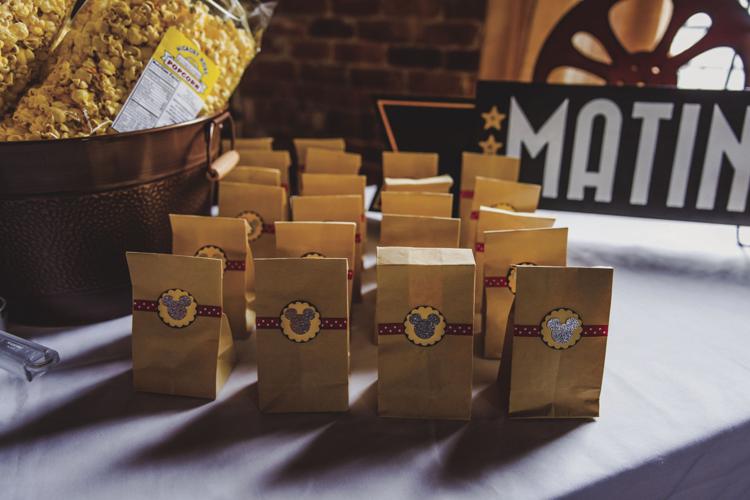 Find decorations that fit your theme if you have one. Not only will it make a more fun setting, but it actually makes decorating easier. This bride had a Disney theme, so she creatively tied it into her decorations and food – including "Be Our Guest" signs, "Beauty and the Beast" characters for the guest books, "poison apple" cupcakes, and even a popcorn bar with super-cute Mickey Mouse bags.
Photo Fun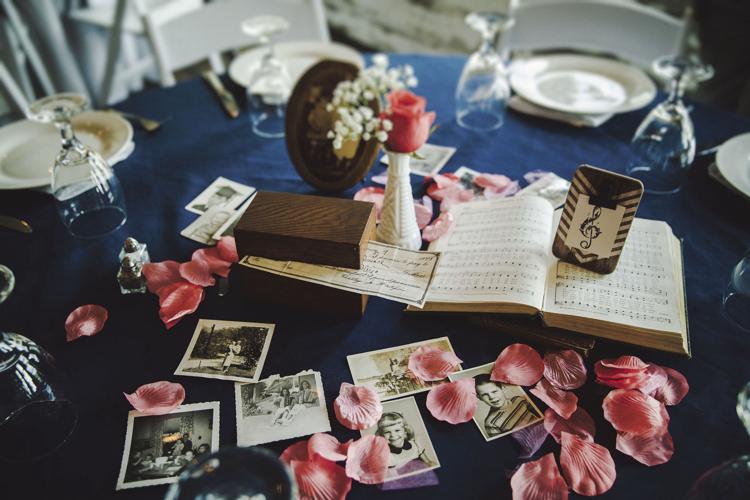 Use photographs as part of your decorations. Guests absolutely love to see old shots of the bride and groom – from back when they were kids to pictures of their early days as a couple.
Unique Touches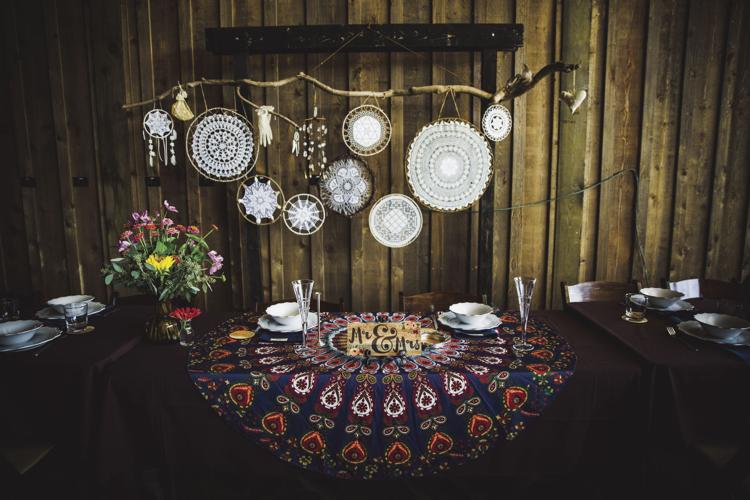 Think outside of the box. This couple used something as unique as dreamcatchers for their wedding decorations, which tied in perfectly with the rustic natural background. Bold fabrics and tapestries work well, as do other items such as seashells, if you're a nature buff.