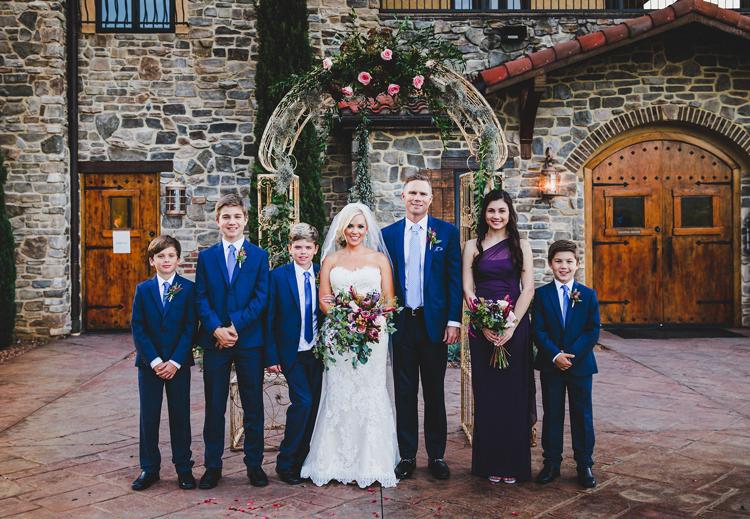 Like many couples in today's technology-driven world, Sarcanda and Brent met through an online dating app and were destined for a romantic journey.
While all proposals are special in their own way, the couple's was the perfect, dreamy proposal that most women fantasize about.
They spent a few days away at Primland, in Meadows of Dan, Virginia. Little did Sarcanda know the surprise that was in store after dinner. When they returned to their room, it was filled with roses. "Roses in vases, roses in the bath tub and roses placed in the shape of hearts on the bed. When I turned around to express my sheer excitement, Brent got down on one knee and proposed. It was like a fairy tale," Sarcanda says.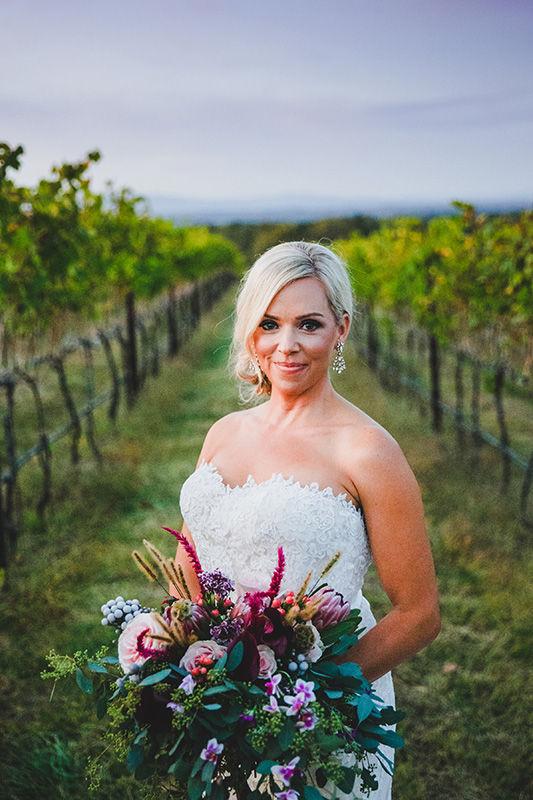 Soon afterward, Sarcanda and Brent tied the knot in front of family and friends at the gorgeous Raffaldini Vineyards. Not only did they have a photographer to capture the memories, they also hired an artist to paint a picture of a moment from the reception. Dan Nelson of Daniel Nelson Art was on-site painting the couple during the reception so guests could see his progress leading up to the beautiful finished artwork.
Sarcanda was a thrifty and brave bride who coordinated the wedding herself. She made sure to splurge on her dress, though, she says. "I feel this is such a special day, and every woman should splurge on their wedding dress."
It was also a special day for their children. All five were part of the wedding party and by the end of the ceremony could happily call each other family.
"My most memorable moment of my wedding day was when my two boys (Xander, 13, and Jager, 11) walked me down the 'aisle' arm-in-arm to the man of my dreams, as well as the overwhelming sense of happiness and peace that I felt with all of our closest friends and family there to witness our marriage. It was an amazing day when my two boys and I were blessed with the addition of four — two more boys (Brendan, 14, and Cannen, 9) and a beautiful girl (Karlee, 17) —and an amazing stepdad."
Brent says his most memorable moment was "watching my breathtaking soon-to-be wife walking down the aisle, linked in arms with her two boys. It was a very special moment for me." He also shares a very touching and memorable moment from the reception that he'll never forget. "Sarcanda's 13-year-old son, Xander, grabbed the microphone after all the traditional toasts were complete. He is very protective of his mother, so I was a little nervous, but Xander went on to deliver a beautiful, heartfelt toast. He explained that he wasn't a fan of his mother dating, but he saw how happy I made his mother and he was thankful for that."
It's clear not only were these two meant to be together, but destined to become a family of seven. Their wedding was truly a family affair.
THE COUPLE: Sarcanda Bellissimo, outside sales, and Brent Rottweiler, executive management at Volvo Trucks
NUMBER OF GUESTS: 90
VENUE: Raffaldini Vineyards, Ronda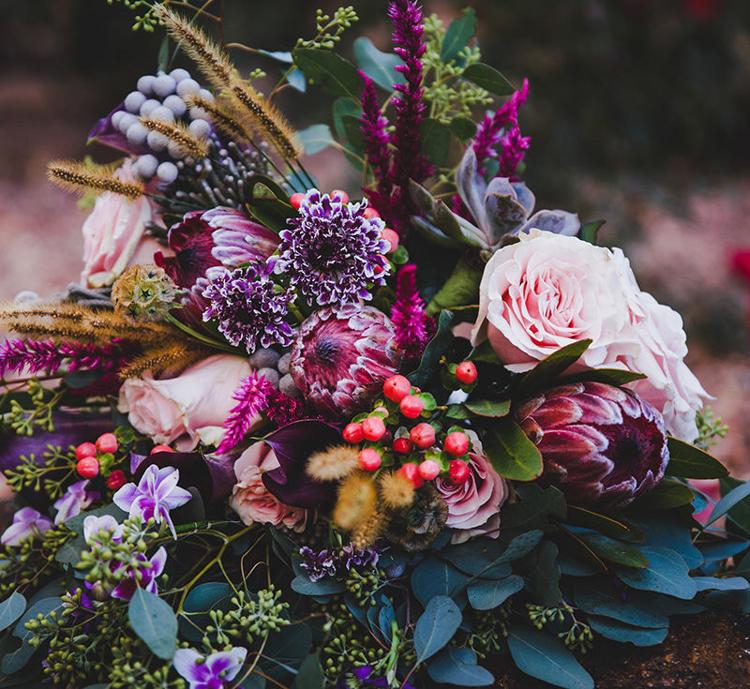 COLORS: Plums, mauve, pinks and ivory
THEME: Rustic romantic
FIRST DANCE SONG: "In Case You Didn't Know" by Brett Young
SPECIAL TOUCH: The wedding party consisted of Sarcanda and Brent's children.
ADVICE FOR BRIDES: "Enjoy your day to the fullest and do not let the small stuff get in the way."
---
VENDORS
WEDDING DIRECTOR: India Collins (bride's best friend)
FLOWERS: Terry Hyland Designs
PHOTOGRAPHY: Urban Bloom Photography
CATERING: Spring House Restaurant Kitchen & Bar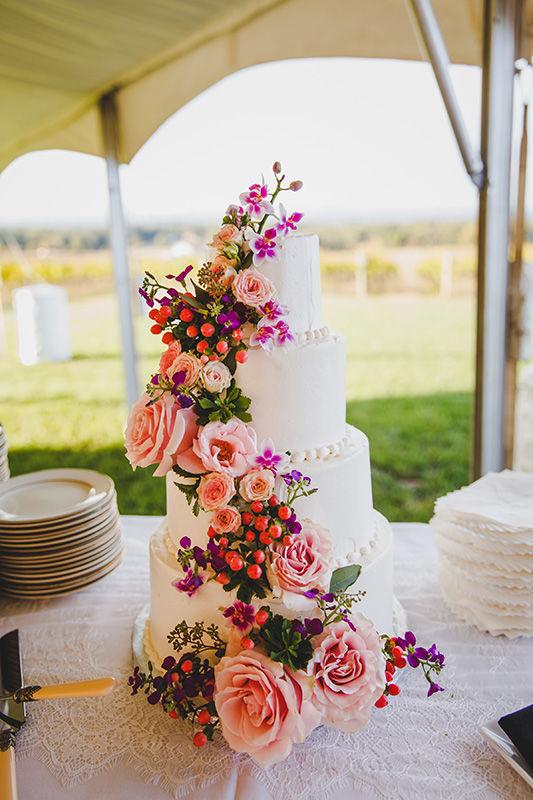 CAKE: Godino's
DRESS: Pronovias at Nitsa's
BRIDESMAIDS' DRESSES: David's Bridal
GROOMS TUXEDO: Navy Kenneth Cole Suits
GROOMSMENS' TUXEDOES: Navy Kenneth Cole suits
MUSIC: Elegant Ensembles for ceremony and DJ Bones for reception
HAIR & MAKEUP: Hair by Salon Mishon; makeup by Shannon Brown of Bobbi Brown Cosmetics
PRINTING & STATIONERY: Noteworthy
ALTERATIONS: Nitsa's
ARTIST: Daniel Nelson Art