20180209w_nws_bailey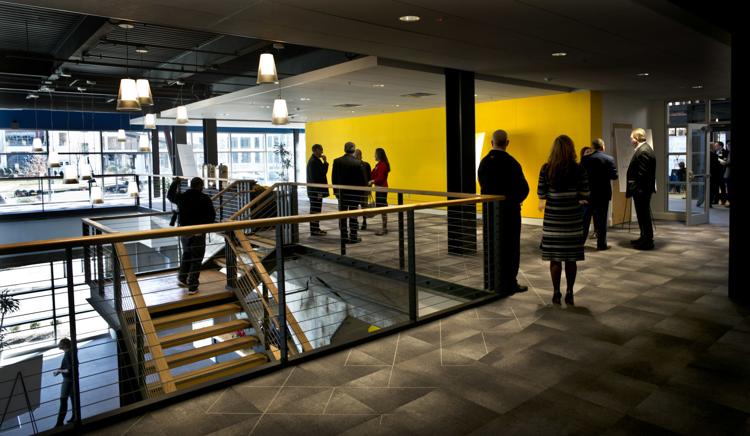 20180209w_nws_bailey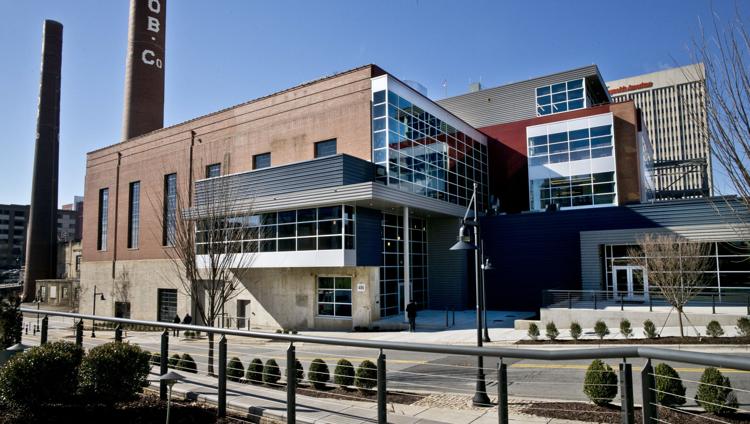 20180209w_nws_bailey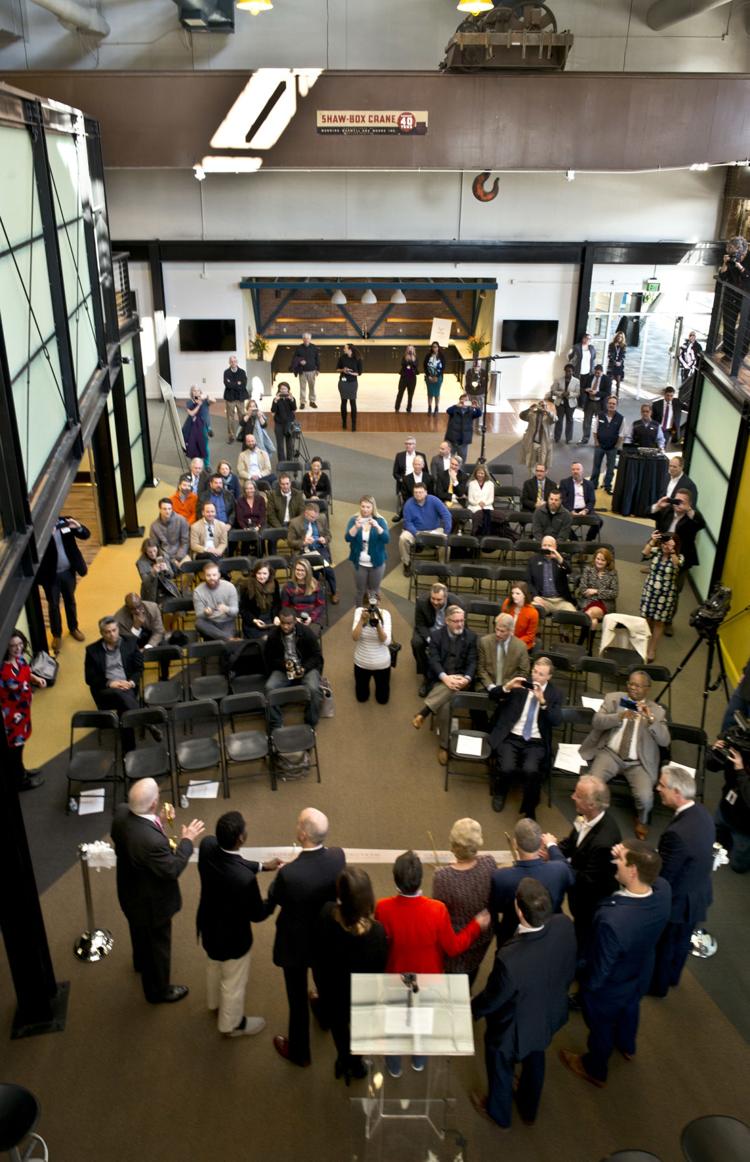 20180209w_nws_bailey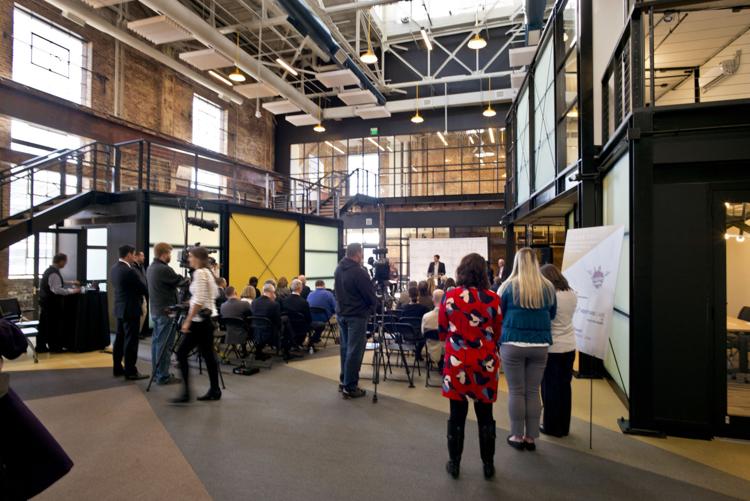 20180209w_nws_bailey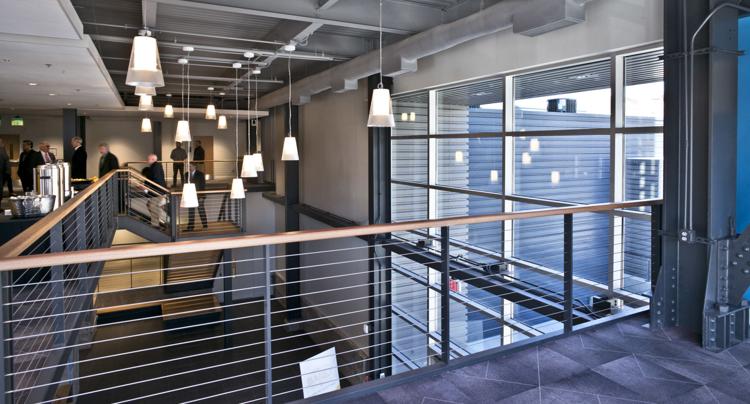 20180209w_nws_bailey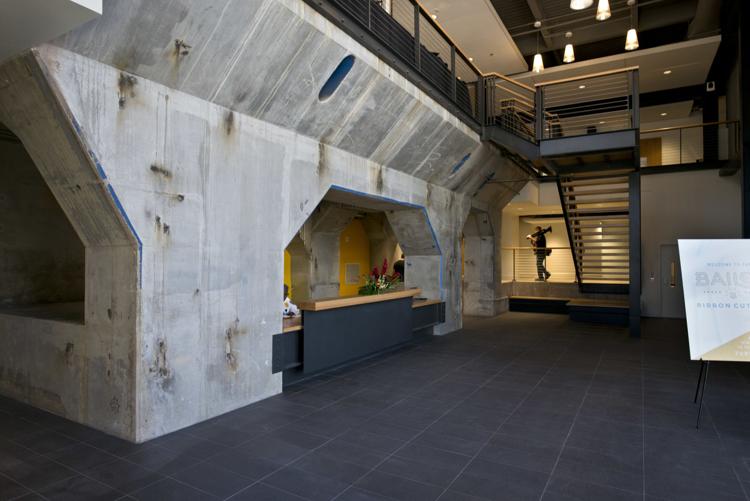 20180209w_nws_bailey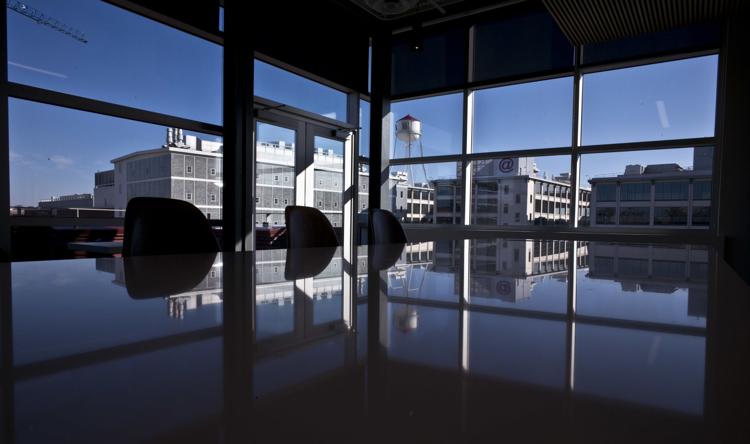 20180209w_nws_bailey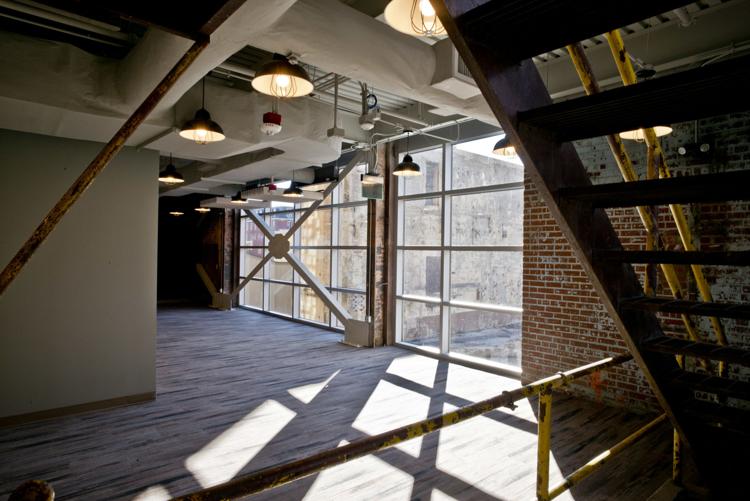 20180209w_nws_bailey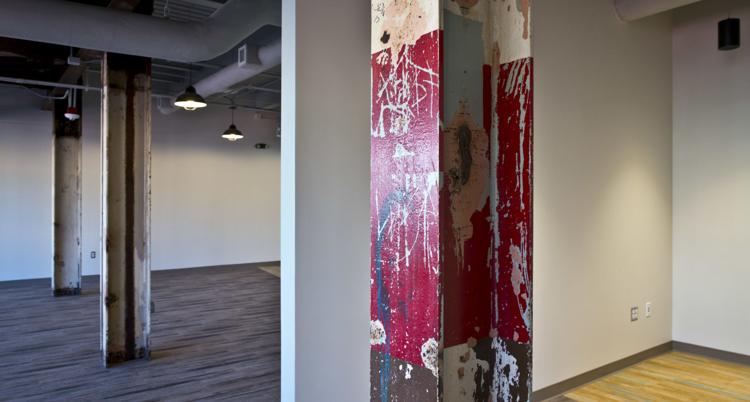 20180209w_nws_bailey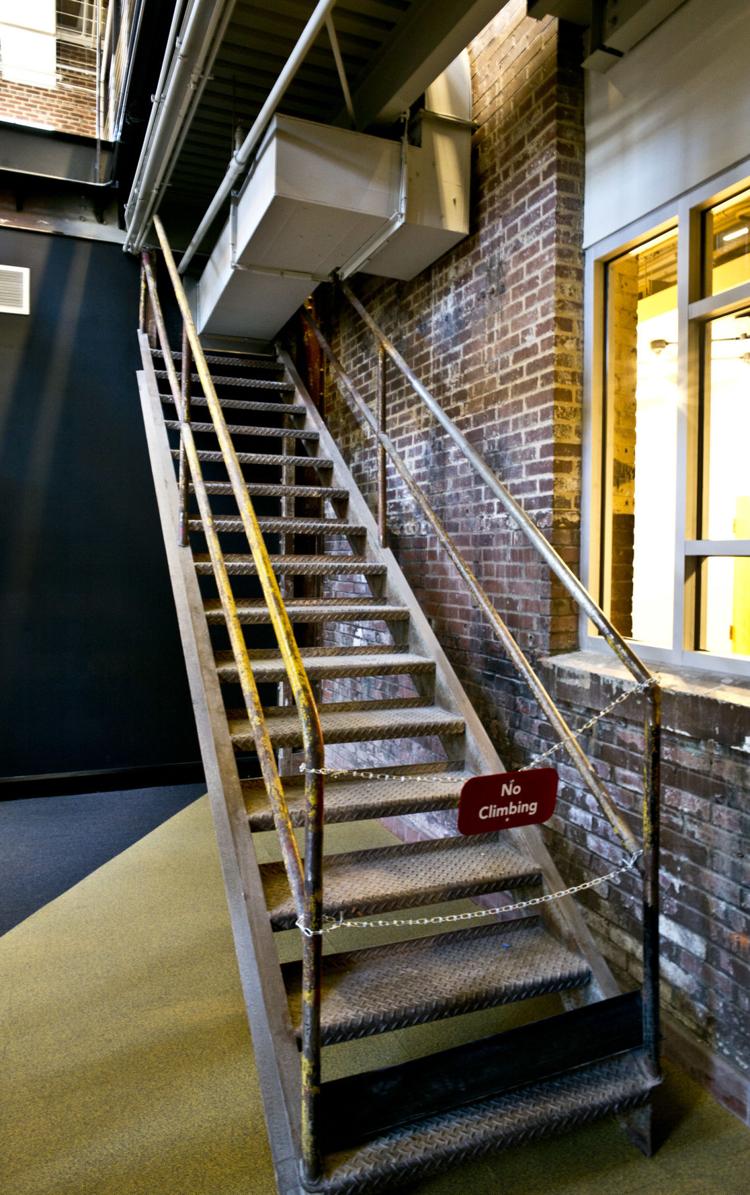 20180209w_nws_bailey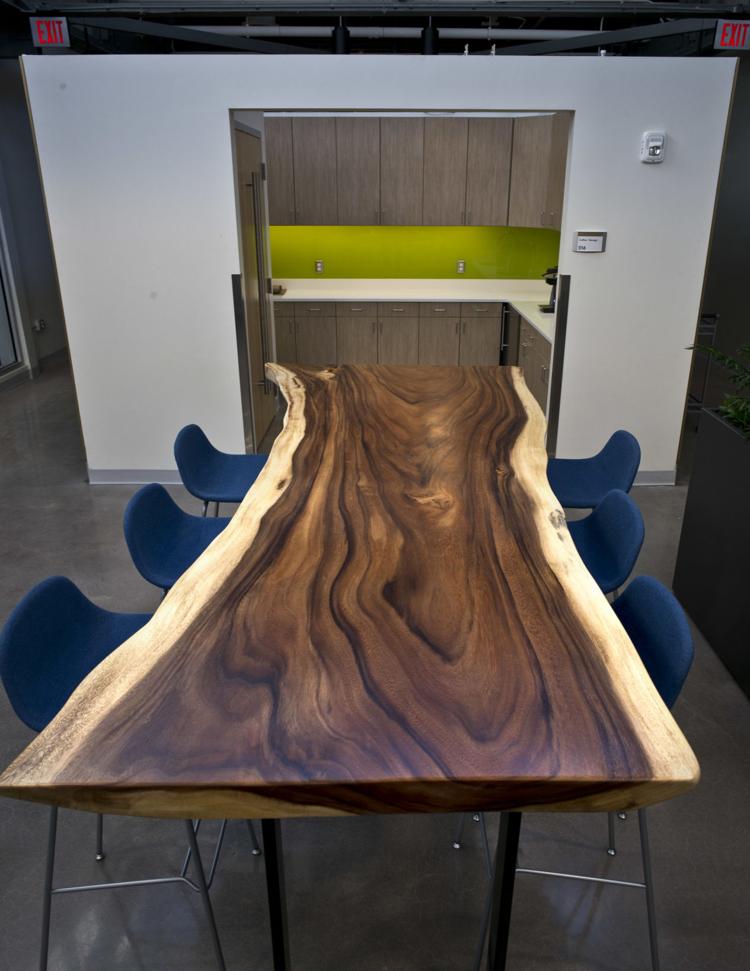 20180209w_nws_bailey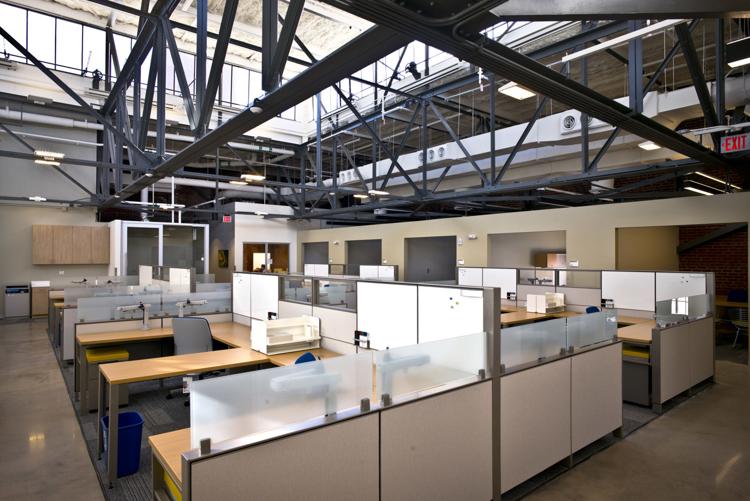 20180209w_nws_bailey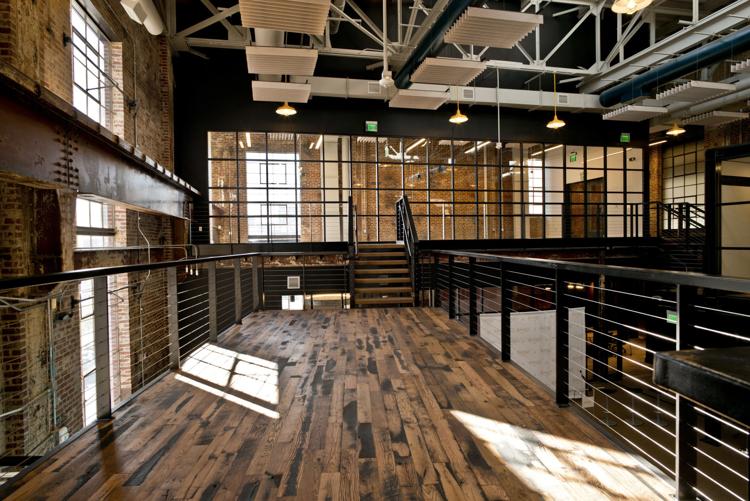 20180209w_nws_bailey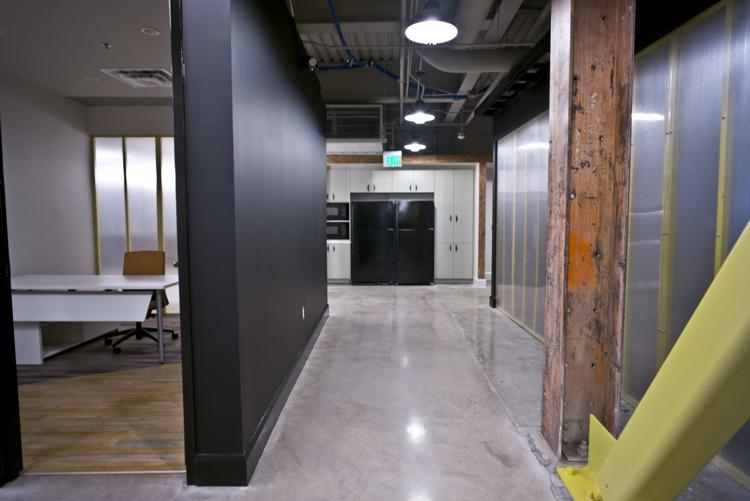 20180209w_nws_bailey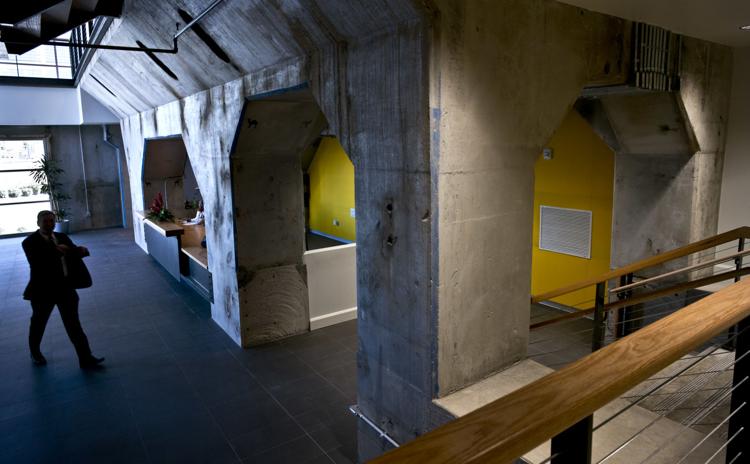 20180209w_nws_bailey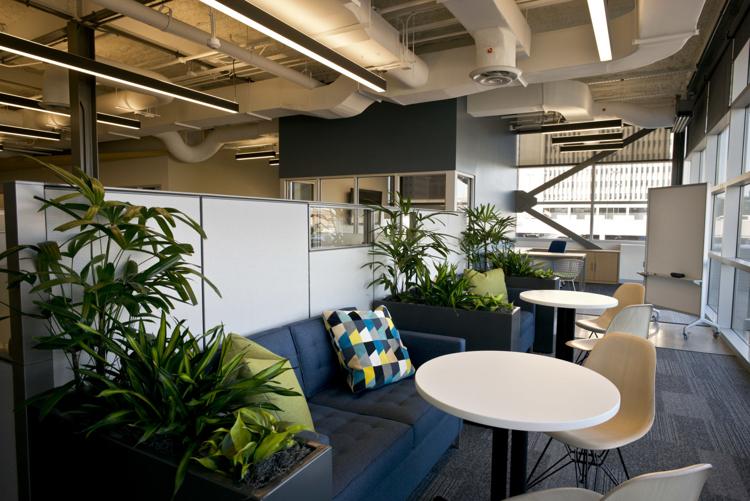 20180209w_nws_bailey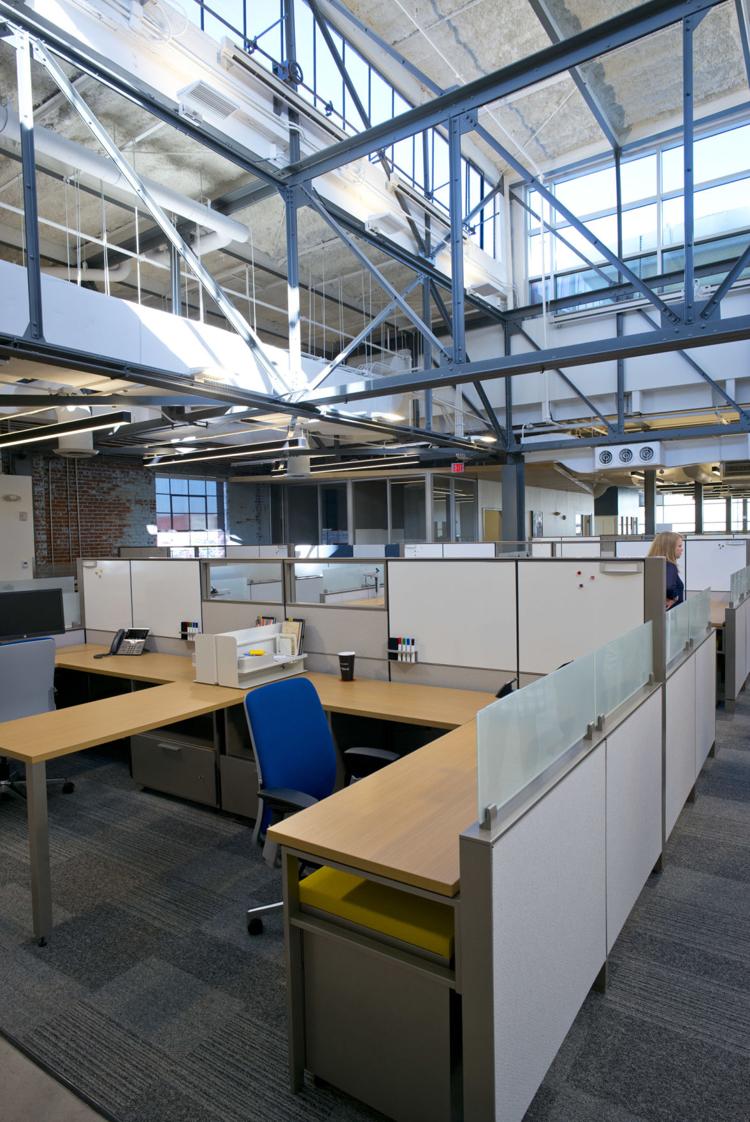 20180209w_nws_bailey
20180209w_nws_bailey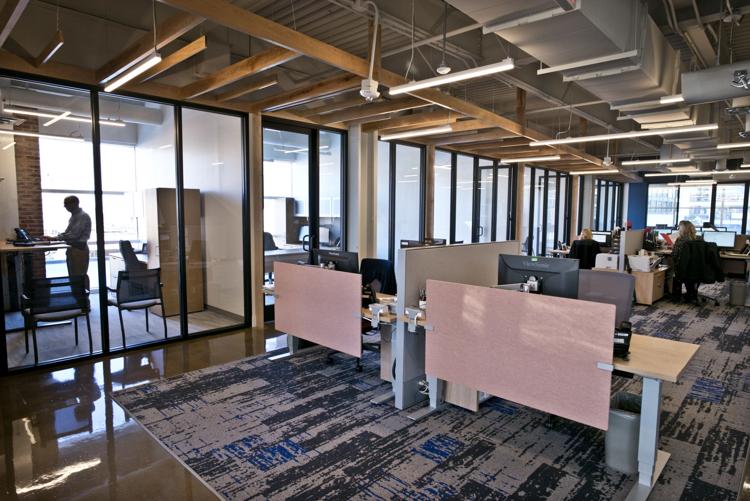 20180209w_nws_bailey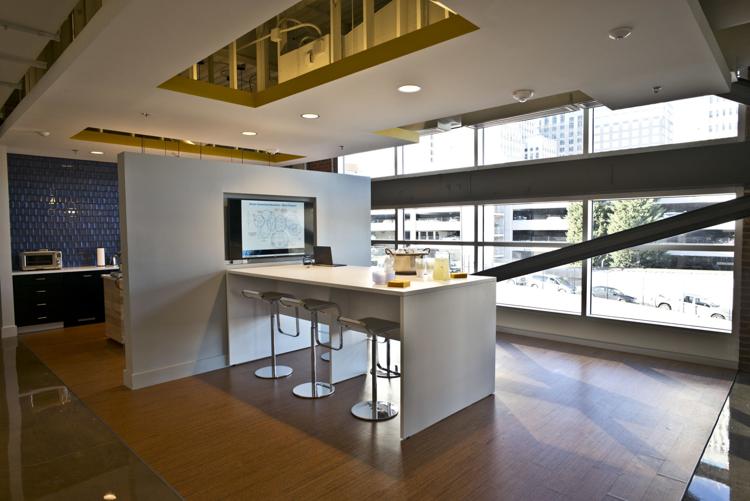 20180209w_nws_bailey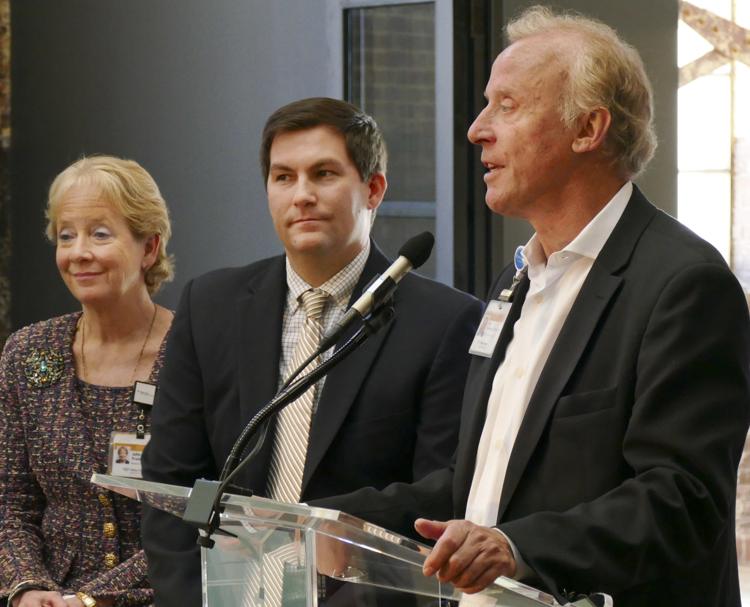 20180209w_nws_bailey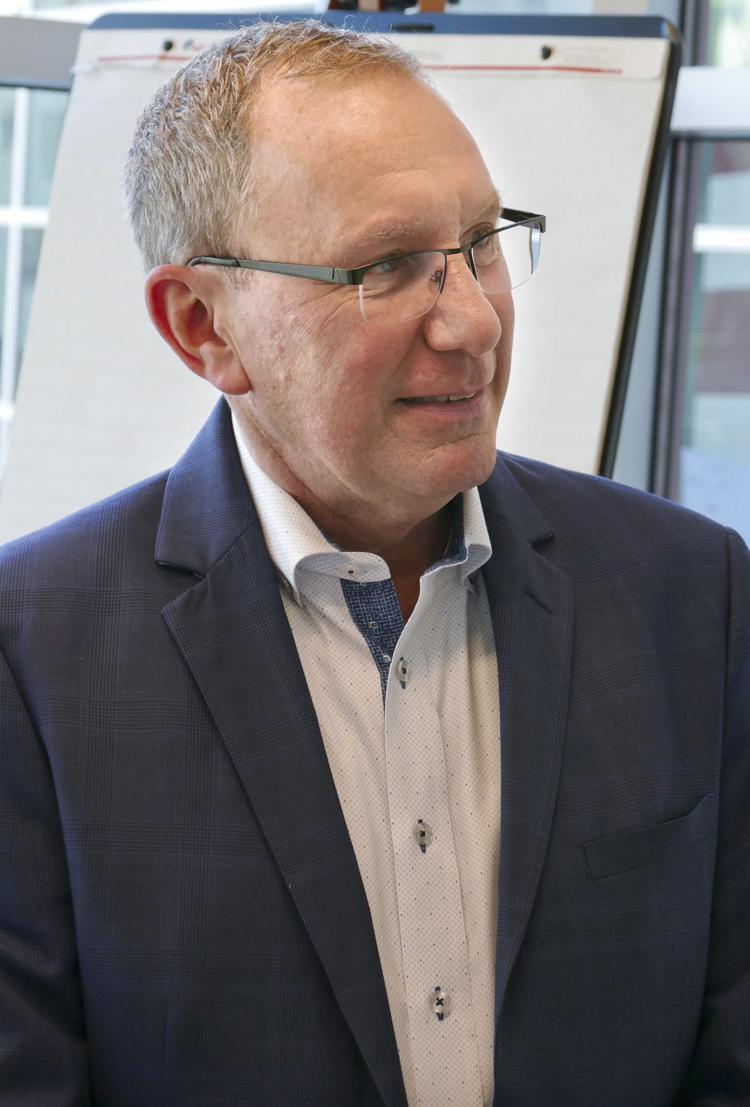 20180209w_nws_bailey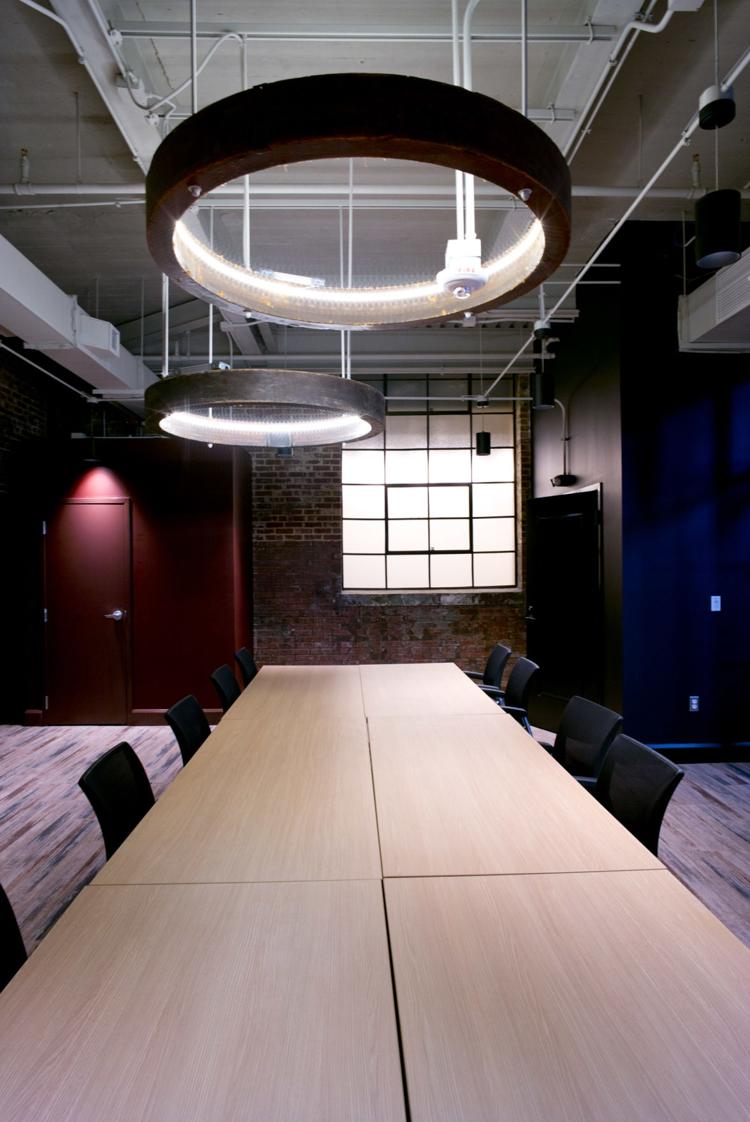 20180209w_nws_bailey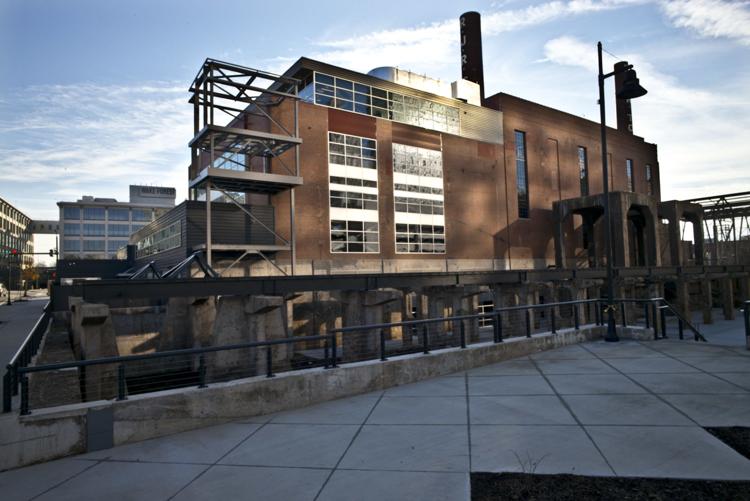 Out of the ashes of Bailey Power Plant, a $40 million crown jewel of the Wake Forest Innovation Quarter finally emerged Thursday.
More than 20 years after R.J. Reynolds Tobacco Co. closed its coal-fired, steam-generating plant, the 111,479-square-foot facility will begin to create a different kind of energy reliant on innovation, entrepreneurship, networking and dining.
The Winston-Salem plant represents — for now — the final piece of a remarkable downtown initiative that breathed new life into the Patterson Avenue/Fifth Street intersection that had fallen into disrepair with buildings containing shattered windows.
On the photos below, use your mouse to move the slider (in the middle) and compare the image from 2013 to the one taken in 2018.
It's an initiative that has Wake Forest Innovation Quarter ranked by Preservation NC as the largest historic redevelopment project of its kind in the state, as well as among the largest involving major innovation districts in the country.
"This plant should inspire us and challenge us to continue to restructuring our economy in such an innovative way," Derwin Montgomery, a Winston-Salem councilman who represents the area, said at Thursday's ribbon-cutting.
A glance out of CML Microsystems' office on the third floor of the five-floor building yields a view of how far the downtown revitalization effort has come.
"A public-private partnership of this nature just doesn't occur unless you are in a place with a sense of community," said Dr. Julie Ann Freischlag, chief executive of Wake Forest Baptist Medical Center and interim dean of its medical school.
The building features ample glass windows to accentuate natural lighting, while floors were constructed across the yawning ceiling gaps where the huge turbine engines had operated for decades.
With the planned move-in next week by Wake Forest Innovations, an affiliate of the health care system, the building will be approximately 25 percent occupied. About 65 percent of the space is under agreement.
Wake Forest Innovations and Wake Forest School of Medicine have taken the fourth and fifth floors of the facility with about 40 employees to start.
CML has shifted its U.S. headquarters to 5,650 square feet on the third floor with 15 employees.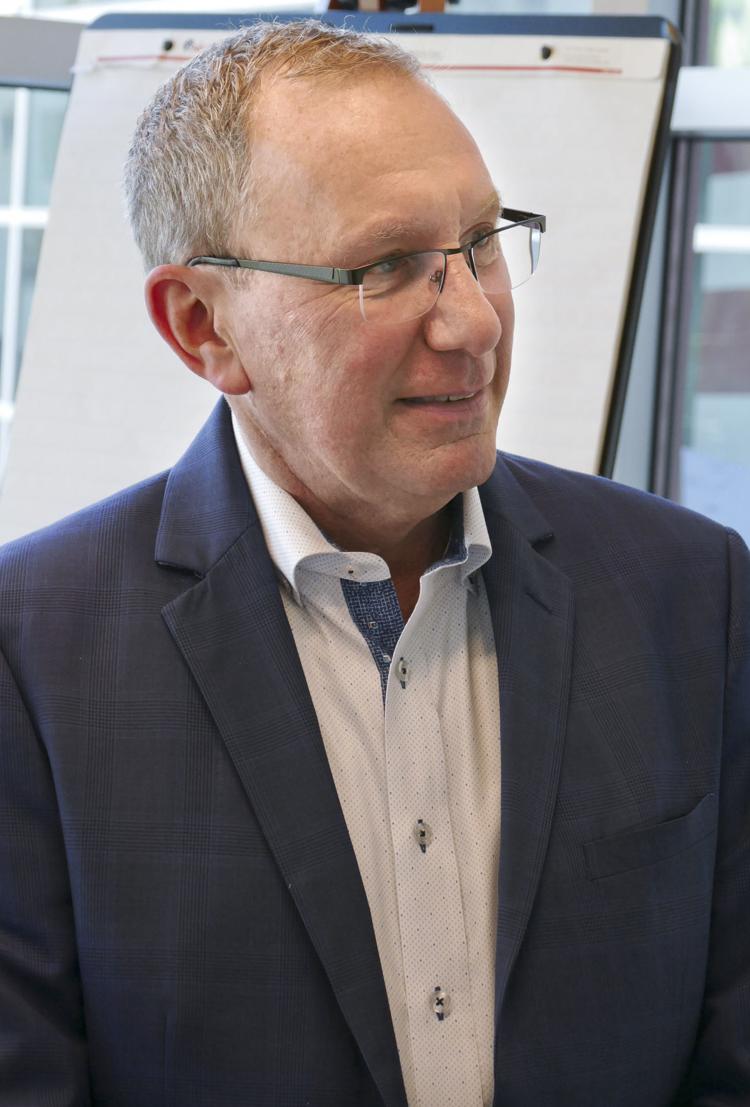 "We chose to be the first non-Wake Forest tenant commitment because we wanted to be with other forward-thinking companies," said Mark Gunyuzlu, CML's president. "We are hopeful to leverage the collaborative flow from not only the building, but also the entire district."
The second floor will be filled by start-up companies on short-term leases in either 15 furnished private offices or eight suites ranging from 800 to 2,000 square feet. The Venture Cafe and Turbine Hall gathering spaces also are on the floor.
The street level will be centered on a diverse variety of restaurants, with Alma Mexicana already established.
"The plant supplies vibrant amenities, engaging innovation spaces and collaborative gathering places that are important to a growing knowledge community," said Will Partin, senior director of development for Wexford Science & Technology, the developer of the research park.
Thomas Osha, senior vice president for developer Wexford, said prosperous innovation districts around the country have four trends in common. They are: the interlinking of innovation with social engagement in the local community; a blending of age groups from baby boomers to millennials; a tight concentration of talent and resources; and across-the-board job growth opportunities, including for those lacking a four-year college degree.
"I've been to 11 innovation districts in the past 20 days, and Winston-Salem is being recognized, being talked about," Osha said.
"It's forming alignments and partnerships, and it's showing it is a city that's going to compete economically."
'My heart sank'
But they acknowledged Thursday there was also a feeling of "gee, thanks" on receiving the $19 million gift, which included $2 million in unrestricted funds toward future initiatives.
"When (former Reynolds chief executive) Andy Schindler told the county commissioners you can have this plant, we asked ourselves 'What are we going to do with it?' " said Dave Plyler, chairman of the Forsyth County Board of Commissioners.
"Thank goodness Wexford saw past the challenges to become a beacon of innovation in our community."
Although Wake Forest officials said their plan was to renovate the plant rather than demolish it, it took another 28 months for renovations to begin in earnest in August 2012.
By that time, Eric Tomlinson, the head of the innovation district, had taken his first tour of the plant.
"My heart sank the first time I went in," he said. "It was dank, dark and seemed dangerous. It was more like a cathedral than a place of innovation."
An abatement necessary to revive the building involved taking down reciprocators and metal piping on top of the plant, as well as removing at least one silo, two boilers and most of the corrugated metal framing.
On a difficulty scale of 1 to 10, the plant was considered a "9½ to 10" because of the abatement challenges, according to Kurt Hemrick, facilities manager of undeveloped properties for the innovation district.
Tax credits
Another potential momentum-sapping moment came when several key Republican legislative leaders championed allowing the state's historic rehabilitation tax credits to expire at the end of 2014 as part of their strategy for balancing the state budget.
Tax credits had been used extensively in downtown Winston-Salem, including to offset nearly $40 million of the $106 million cost of Wake Forest BioTech Place, and between $18 million and $30 million of the $60 million cost of converting the former Reynolds headquarters into the Kimpton Cardinal Hotel and Residences @ the R.J. Reynolds Building.
Tomlinson said ending those tax credits nearly derailed the Bailey project, given that the project would qualify for a $13 million tax credit to help offset the $40 million cost.
Former Republican Gov. Pat McCrory convinced the legislature to restore the tax credits in January 2016 as part of the 2016 state budget, with an expiration date of Jan. 1, 2021.
With tax credits secured, renovations began in earnest in March 2016, with 525 construction workers utilized.
"It's coming a long way, hasn't it?" Tomlinson asked while looking at the Turbine Hall setting that once held a massive crane for the giant turbines.
"The architects (Walter Robbs Callahan and Pierce) should be especially praised for not only seeing the vision for the facility back when it was raw, but bringing it to fruition so close to what they envisioned."