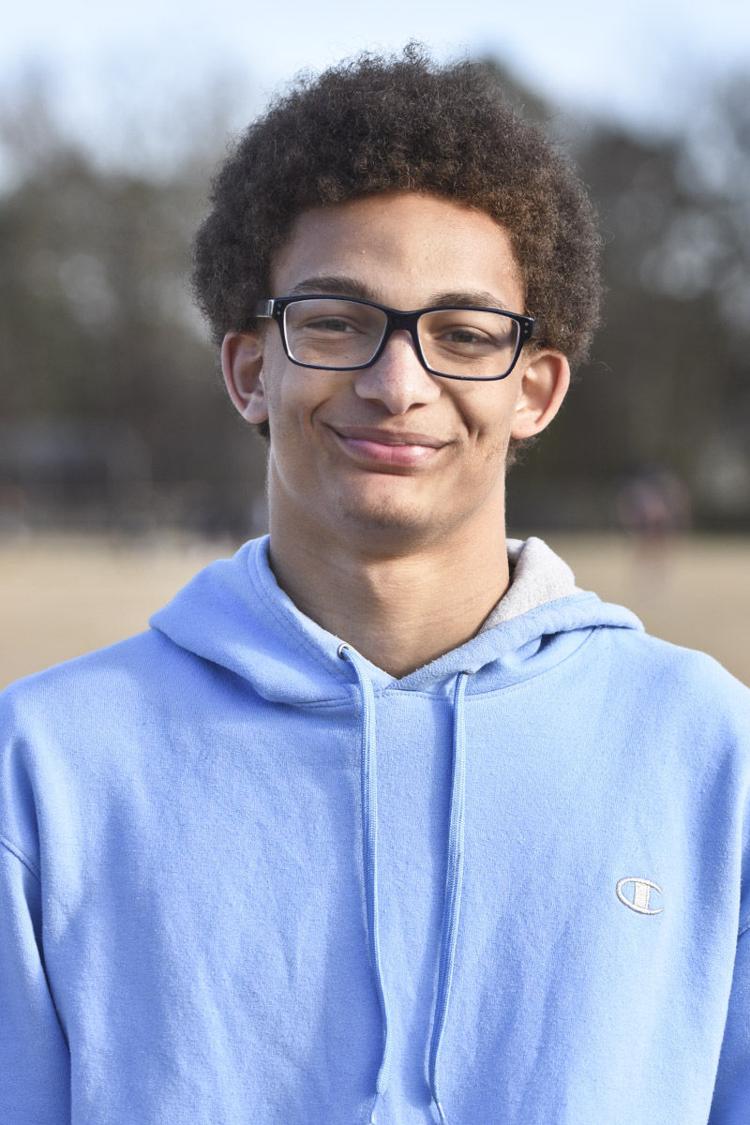 Spring must be a breeze for Eli Muckelvene of West Forsyth, and not just because of the winds that have turned March into a lion for much of the month.
No, compared to Muckelvene winter, spring is easy.
A sprinter for the Titans' track team, Muckelvene, a 17-year-old senior, did double duty during the winter, competing in indoor track and wrestling, where he helped West Forsyth to a runner-up finish in the NCHSAA Class 4-A dual-team championship.
"I would go to track practice after school for about an hour; it would usually end by 5 to 5:15," he said. "Then I'd go over to wrestling practice for an hour or so.
"It wasn't that bad; I thought I'd be exhausted, sore all the time, but it wasn't bad."
Muckelvene, who wrestled at 138 pounds, had a huge victory in the Titans' come-from-behind win over Davie County in the state quarterfinals. Down 20 points with four matches left, Coach Jason Hooker came to Muckelvene and laid out what he needed.
"He came to me and said, 'We need you to pin, then we need a pin at 145 and 152, then we need a win at 158,'" said Muckelvene, who got things started with a pin. "And then we did it, exactly like that."
Muckelvene had another pin for a win in the semifinal victory over Northwest Guilford.
The next weekend, he passed on the individual wrestling regionals to run in the state indoor track championships at JDL Fast Track. He was on the Titans' 4x200 and 4x400 relay teams, with the 4x200 team taking third.
"He ran when he could work it out, and I think he handled it very well; he really helped out his teams and the school," said Jeff Thompson, the Titans' boys track coach. "He stayed with the wrestling team (for the team championship), then when it got to the individual tournament, he came over to track for our championship."
Muckelvene barely missed qualifying for the indoor state championships in the 55-meter dash, in part because he skipped the last qualifying meet for the dual-team wrestling tournament. But the 55 is a short race for Muckelvene, who placed fifth in the 100-meter dash in last spring's Class 4-A outdoor championship.
"I need longer races than the 55," he said. "My top speed is not as good as the speed I can maintain for the 200. The 55 is too short. I really just get going at about 80 yards. The 200 is my best race. I want to win the 200 (at states) and finish at least in the top three in the 100."
When he graduates this spring, Muckelvene said he's headed to Western Kansas Technical College in Goodland, Kan., to run track. He'll room there, he said, with his older brother, Keon, who finished 58-0 and won the state wrestling championship at 152 pounds in 2017.