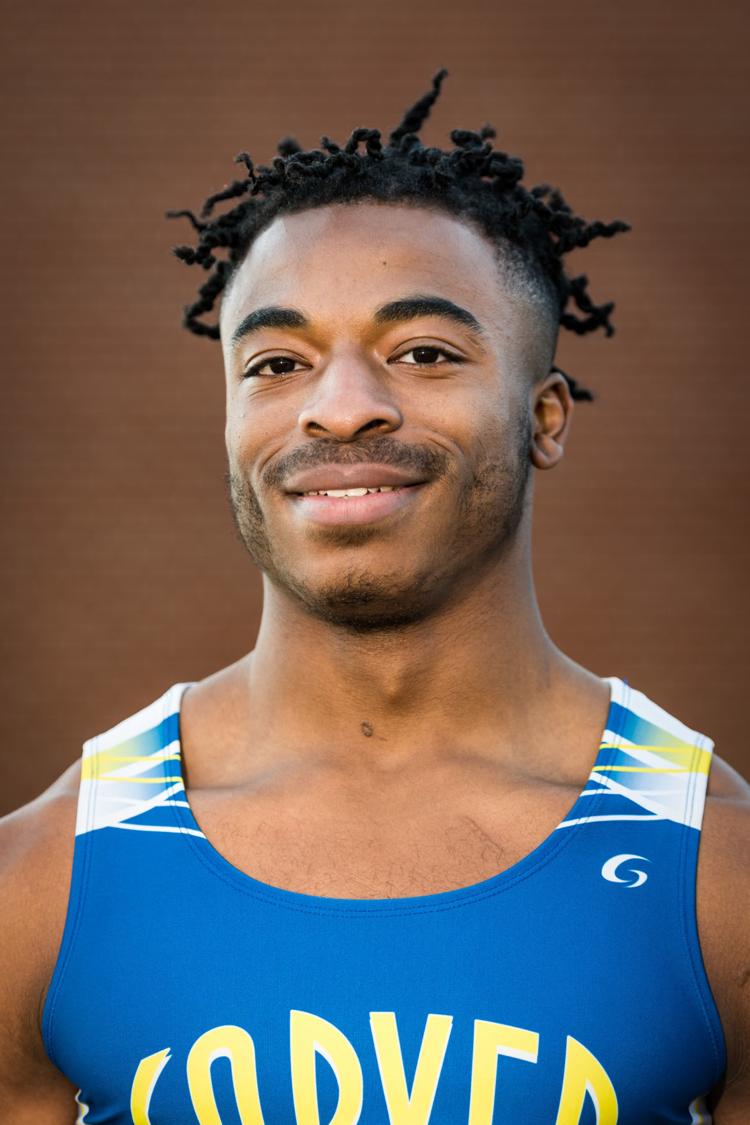 Sacrifices are a well-known part of any athlete's regimen, but sometimes those sacrifices can be borderline torture, according to TyQuan Glover.
Glover, a junior at Carver, had to make adjustments in his daily diet which included giving up several of his favorite foods. Driving past a Krispy Kreme with the illuminated "Hot Now" sign is especially difficult.
"I had to give up some of my choice of foods, like eating doughnuts and chips," he said. "It's tough, but I have to stay away from it."
That was part of his plan when he started practicing for the Yellowjackets track team.
"I had to give up Sprite, too," Glover said. "I only drink water and Gatorade."
Glover hopes the sacrifices will pay dividends at the NCHSAA Class 2-A state championships in May.
"We were second at states in the relays last year," he said. "This year we want to get first."
Those relays include the 4x100 and 4x200, on which he runs the second leg.
"On the relay, when I run, I take a deep breath and run the same speed with my leg high," Glover said. "If I'm getting tired I just have to run harder."
Glover also runs the 100 and 200, but don't look for him at any field events.
"I tried the long jump and high jump at practice, but it didn't go good," he said. "I'm just a runner.
"The 200 is my favorite," Glover said. "I'm running longer. I just try to push off with my right foot and keep a good pace. When I reach a certain distance I pick up the speed. I was all-conference in the 200 last year."
Glover's speed also serves him well on the Carver football team, where he plays fullback and cornerback.
"Speed is my biggest asset in football," he said. "Track helps with football because of my speed. Football is still my favorite because I like contact sports, except for wrestling. I tried wrestling. It didn't go good. I didn't like rubbing off on each other and how the positions looked."
His dedication to football and track is most prevalent during the spring when he often attends practices for both sports on the same day.
"I'm with the football team in the weight room until I go to track practice," Glover said. "Sometimes, I'll run for about 20 minutes after practice at a track by my house."
Three questions for Glover
Q: What is your favorite sports movie?
Answer: "The Longest Yard"
Q: What are your future plans?
Answer: Businessman/Entrepreneur
Q: Who has been the most influential person in your life?
Answer: Tarina Murphy (mom)